id: ksb6r5
Świąteczny #okrespoMOCY
Świąteczny #okrespoMOCY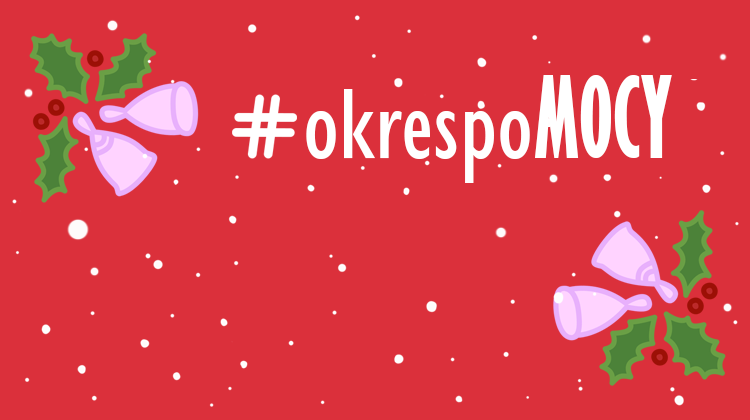 Donate
Zrzutka.pl does not charge any commission
Współpracę z nami podjęły:

Fundacja Atalaya,

Pomocna Mama,

Centrum Praw Kobiet Poznań,

Centrum Praw Kobiet Kraków,

Lubuskie Stowarzyszenie na rzecz Kobiet BABA.




To nie koniec❤️

Read more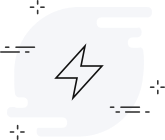 There are no updates yet.
Description
Według tegorocznego raportu Kulczyk Foundation w Polsce ubóstwem menstruacyjnym dotknięte jest 39% ubogich osób menstruujących. To blisko 500 tysięcy osób, które mają ograniczony dostęp do produktów menstruacyjnych lub nie mają go wcale! 
Długotrwałym rozwiązaniem tego problemu jest kubeczek menstruacyjny – z tego powodu zdecydowałyśmy się zorganizować zbiórkę na zakup 150 kubeczków dla potrzebujących.
Wspólnie możemy podarować im na święta wiele spokojnych miesięcy wolnych od poczucia niepewności i wstydu. Dzięki współpracy z ekologiczną drogerią internetową Panda Wanda dostarczymy potrzebującym wysokiej jakości, w pełni bezpieczne i ekologiczne rozwiązanie, które starczy na długi czas – nawet do 10 lat! Za każdy kubeczek, który kupimy, Panda Wanda dorzuci jeden od siebie, za co serdecznie dziękujemy!
Jeśli tak jak my masz w sobie chęć robienia dobra i lubisz mądre rozwiązania – włącz się w nasz świąteczny #okrespoMOCY i zapewnij z nami jak największej ilości osób godne przeżywanie okresu.
Lista organizacji, których podopieczne wesprzemy będzie na bieżąco aktualizowana w zakładce "aktualności"
The world's first Payment Card. Your mini-terminal.
The world's first Payment Card. Your mini-terminal.
Find out more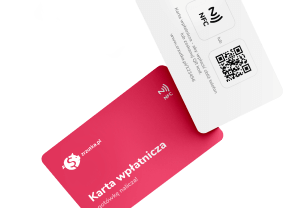 Rewards
Donate 300 zł and more
Sukienka od Dziewczyny ze złocistą torebką❤️
Magdalena (ig: @dziewczyna_ze_zlocista_torebka) przekazała nam piękną, czerwoną sukienkę polskiej marki Nudyess której jest Ambasadorką (rozmiar M/L, nowa z metką). 
To marka tworzona z pasją i sercem przez dwie silne kobiety - Agnieszkę i Sandrę. Sukienka powstała w naszym kraju, z rodzimych surowców i w limitowanym świątecznym kolorze który w marce pojawia się tylko raz w roku. Zapewniamy Was, że na każdym etapie produkcji powstała z ogromną miłością oraz poszanowaniem środowiska❤️
Opis ze strony:
Dopasowana sukienka midi wykonana z prążkowanej, rozciągliwej tkaniny, dzięki czemu idealnie dopasowuje się do sylwetki. Sukienka posiada klasyczny dekolt "V", który perfekcyjnie eksponuje biust, jednak nie jest zbyt wyzywający. Sukienka z powodzeniem sprawdzi się do pracy jako idealna baza do wielu stylizacji. 
Skład: 95% bawełna 5% elastan
expand
chosen 1 time (0 of 1 available)
Our users created
852 434 whip-rounds
and collected
738 024 263 zł
What are you collecting for today?