id: kv324a
#TęczaNieZniknie zrzutka na naprawę muralu #KlimatNaRówność
#TęczaNieZniknie zrzutka na naprawę muralu #KlimatNaRówność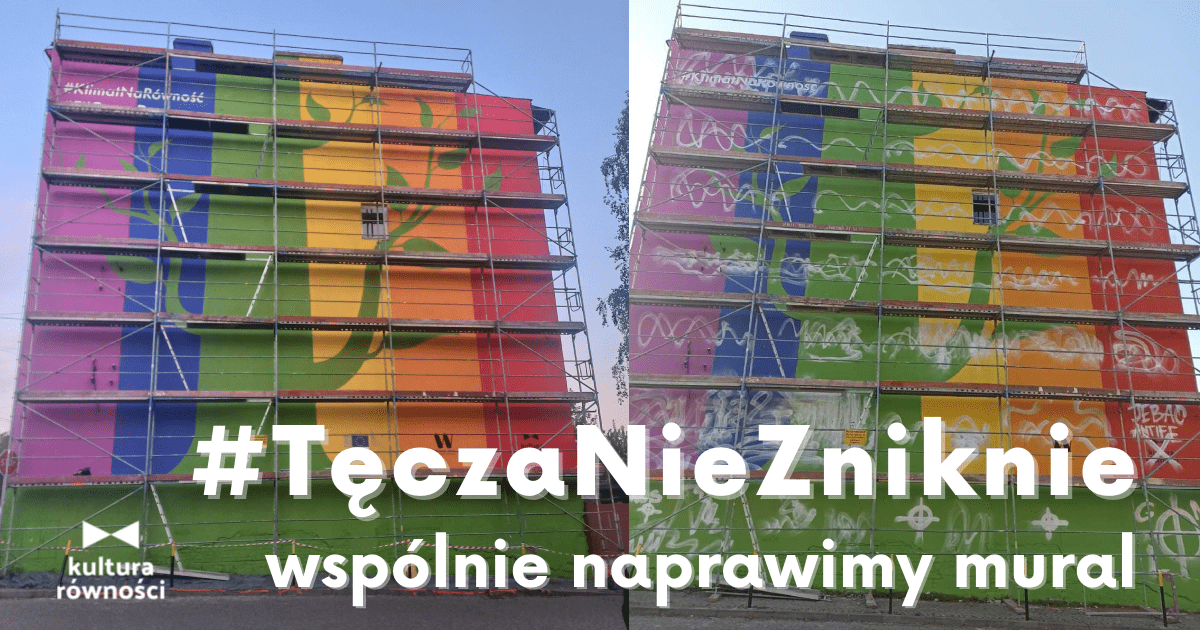 Donate
Zrzutka.pl does not charge any commission
DZIĘKUJEMY!




Mamy to! Jest 100% sumy, o którą prosi_śmy na zrzutce - 15.000 złotych!

Wielkie dzięki dla Was wszystkich - wpłacających, udostępniających i pomagających. Dzięki Wam #Tęczaniezniknie ani z muralu ani z naszych innych planów - marszowych, festiwalowych i całorocznych!

Zamkniemy zrzutkę 17 maja, wykorzystując wszelkie naddatki na zabezpieczenie muralu i na działania równościowe.

Zapraszamy do śledzenia relacji z jutrzejszego otwarcia o godz. 10:00!




KOCHAMY WAS!

ZESPÓŁ KULTURY RÓWNOŚCI







Read more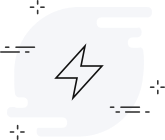 There are no updates yet.
Description
#TęczaNieZniknie zrzutka na naprawę muralu #KlimatNaRówność 
Wierzymy, że równość jest dobra i piękna i pozwala nam wspólnie dbać o świat. Pomóżcie nam to pokazać! 
Mural, przedstawiający drzewo wkomponowane w tęczę, miał być niespodzianką od nas, Wrocławskiej Rady ds. Równego Traktowania i Komisji Europejskiej na inaugurację Miesiąca Dumy. Niestety, zaraz po zakończeniu prac, w nocy z 9 na 10 maja, został on zdewastowany.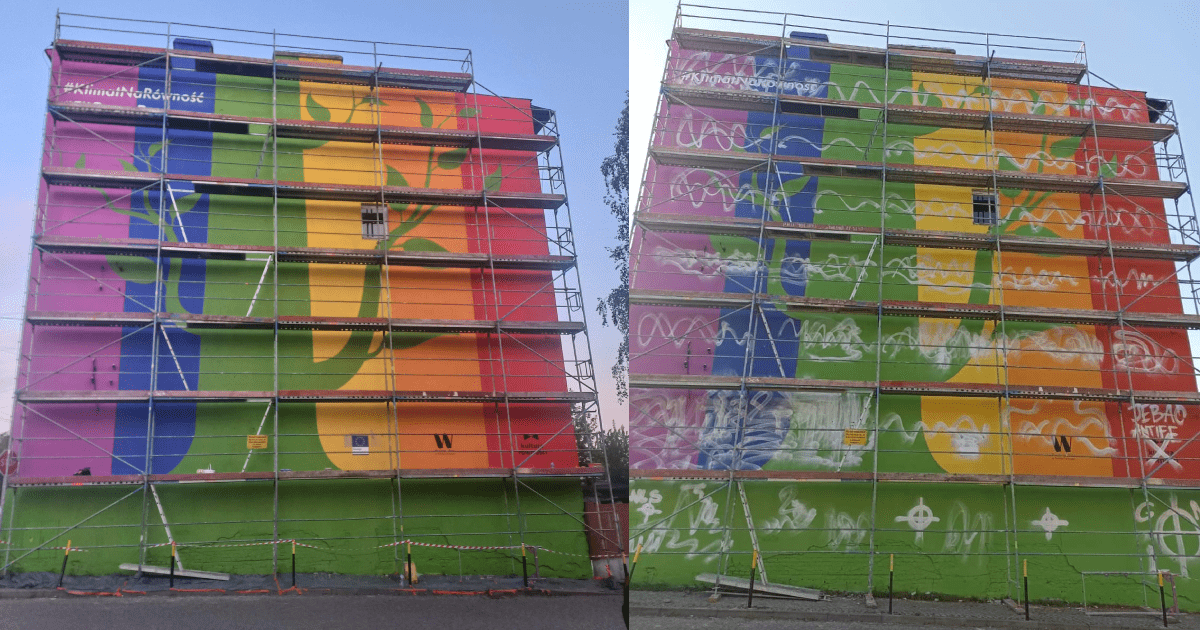 Dlatego prosimy Was o gest solidarności i pomoc w jego naprawieniu. 
Od lat walczymy z efektami systemowej dyskryminacji osób LGBTQ+, wkładając w tę pracę całe serce. Opiekujemy się osobami pokrzywdzonymi, tworzymy bezpieczne przestrzenie, wydarzenia kulturalne i akcje sąsiedzkie. Współpracujemy z innymi grupami dyskryminowanymi i czujemy, że nie robimy tego w osamotnieniu.  
Coraz więcej osób widzi piękno w równości.  
W naszej pracy zawsze staramy się być WIDOCZNI, by pokazać innym osobom w jakiś sposób odmiennym, że mają prawo do wspólnej przestrzeni. Mają prawo w niej być, mają prawo dobrze się w niej czuć, mają prawo ją współtworzyć. Nasze wielkie tęcze na Marszu Równości i na wydarzeniach festiwalowych dają nadzieję i jednoczą. Taki też miał być mural przy ulicy Opolskiej.  
Wierzymy, że Wrocław jest miejscem do życia, w którym jest przestrzeń na różnorodność. Wierzymy, że w Polsce może zapanować klimat na równość. 
Naszych kolorów nie da się wygumkować.  
Naszej różnorodności nie da się zamazać.  
Niech nasz mural będzie dowodem na to, że miłość zwycięża.  
Naprawmy to razem.  
Kwota 15 tysięcy złotych umożliwi naprawienie muralu zgodnie z pierwotną koncepcją.  
Mural #KlimatNaRówność namalowany został antysmogowymi farbami, które pomagają oczyszczać powietrze. W sposób dosłowny i metaforyczny miał oczyszczać atmosferę naszego miasta ze szkodliwych substancji. Hasłem muralu zwracamy uwag na energetyczną transformację, ale też konieczną zmianę społeczną, jeśli chcemy oddychać pełną piersią i żyć bez homofobii. 
W przypadku przekroczenia kwoty, przeznaczymy dodatkowe pieniądze na działania podnoszące świadomość i edukacyjne. 
#TęczaNieZniknie #KlimatNaRówność #UniaRówności    
The world's first Payment Card. Your mini-terminal.
The world's first Payment Card. Your mini-terminal.
Find out more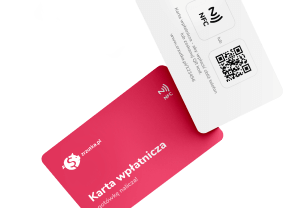 Our users created
865 417 whip-rounds
and collected
766 392 230 zł
What are you collecting for today?