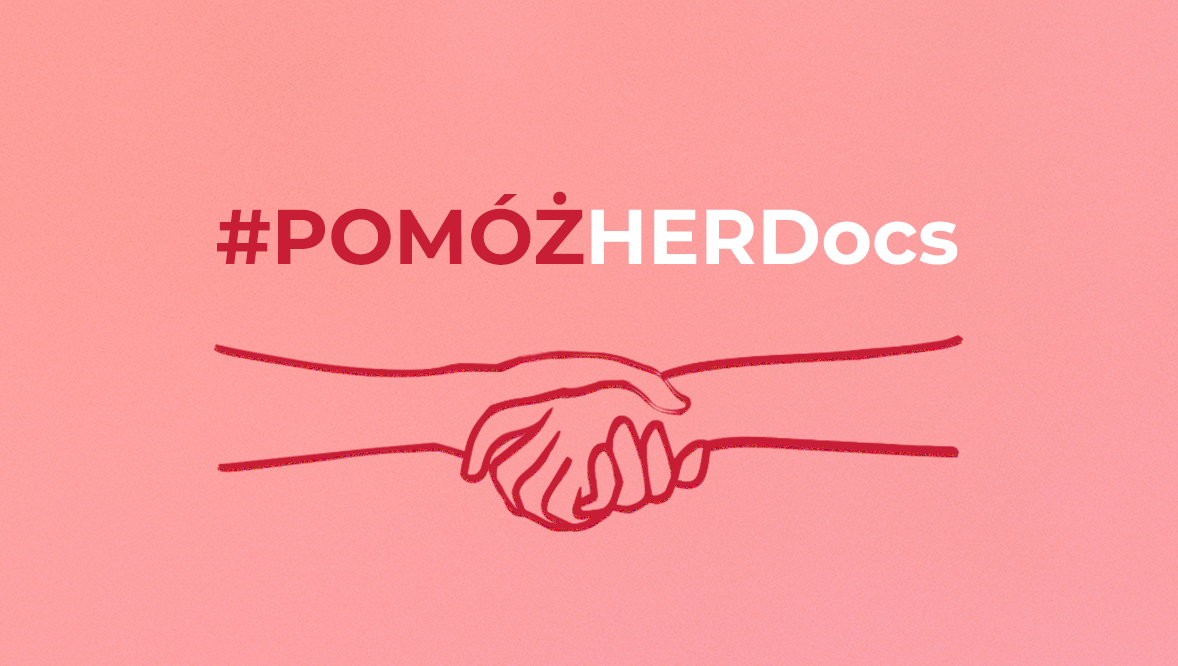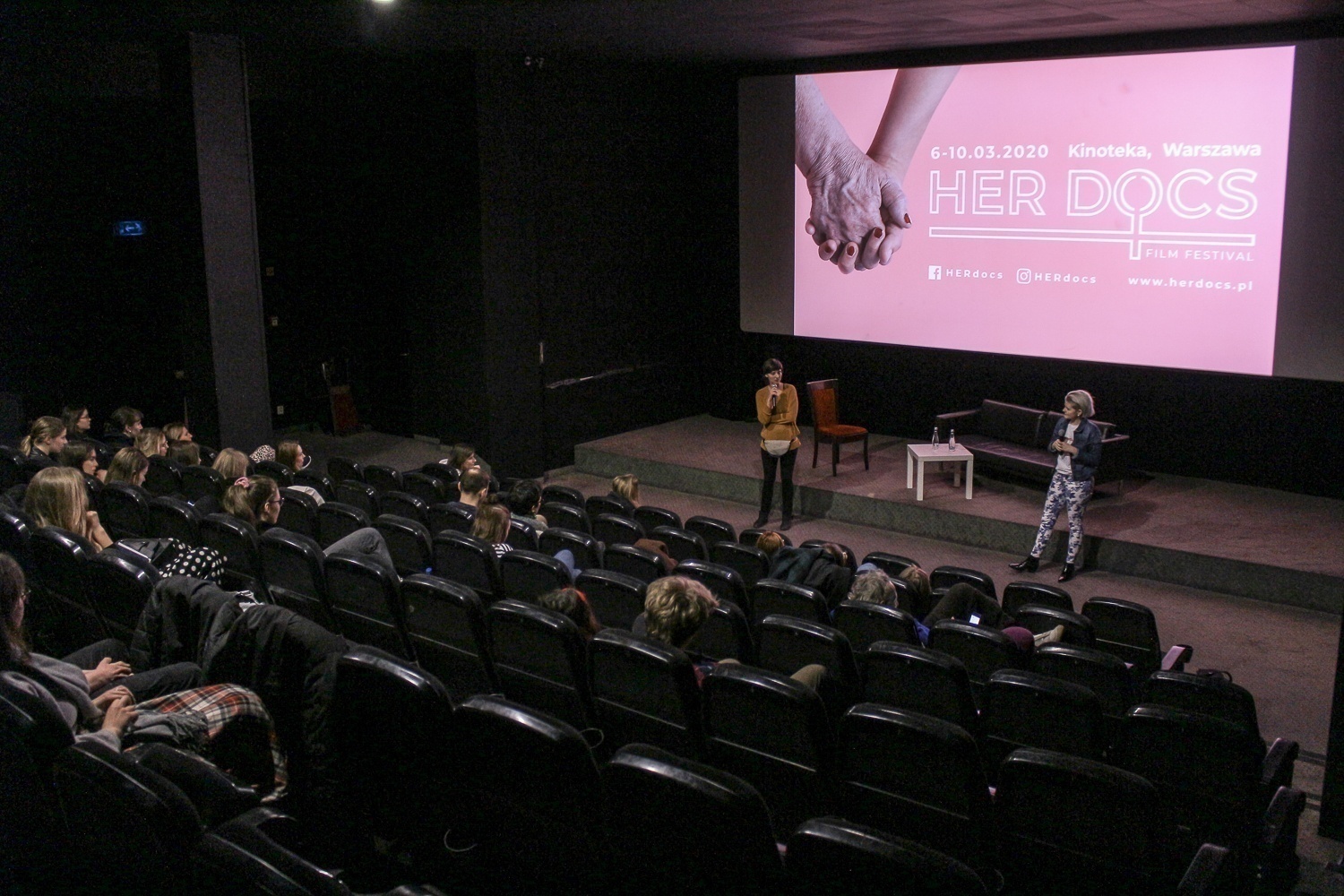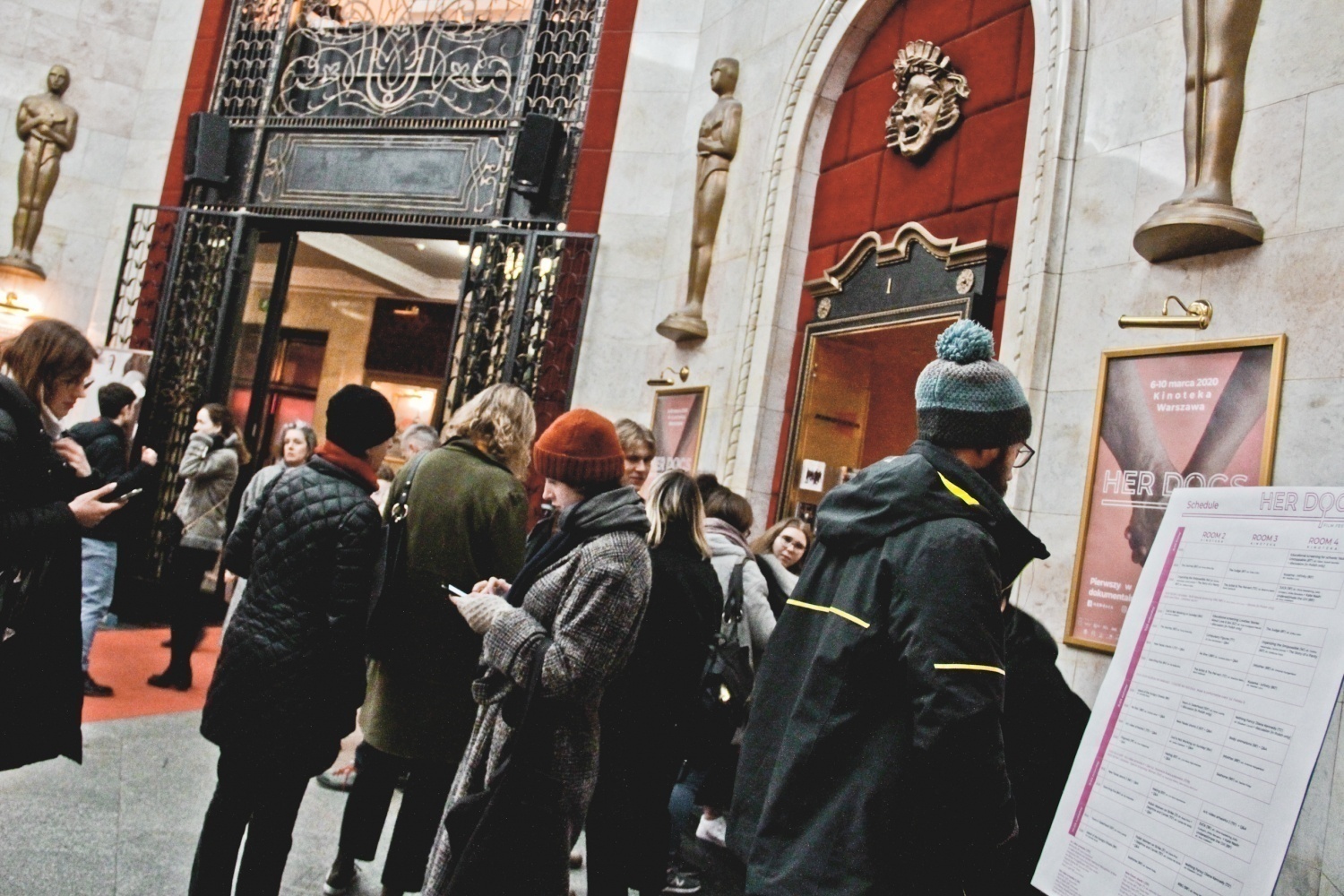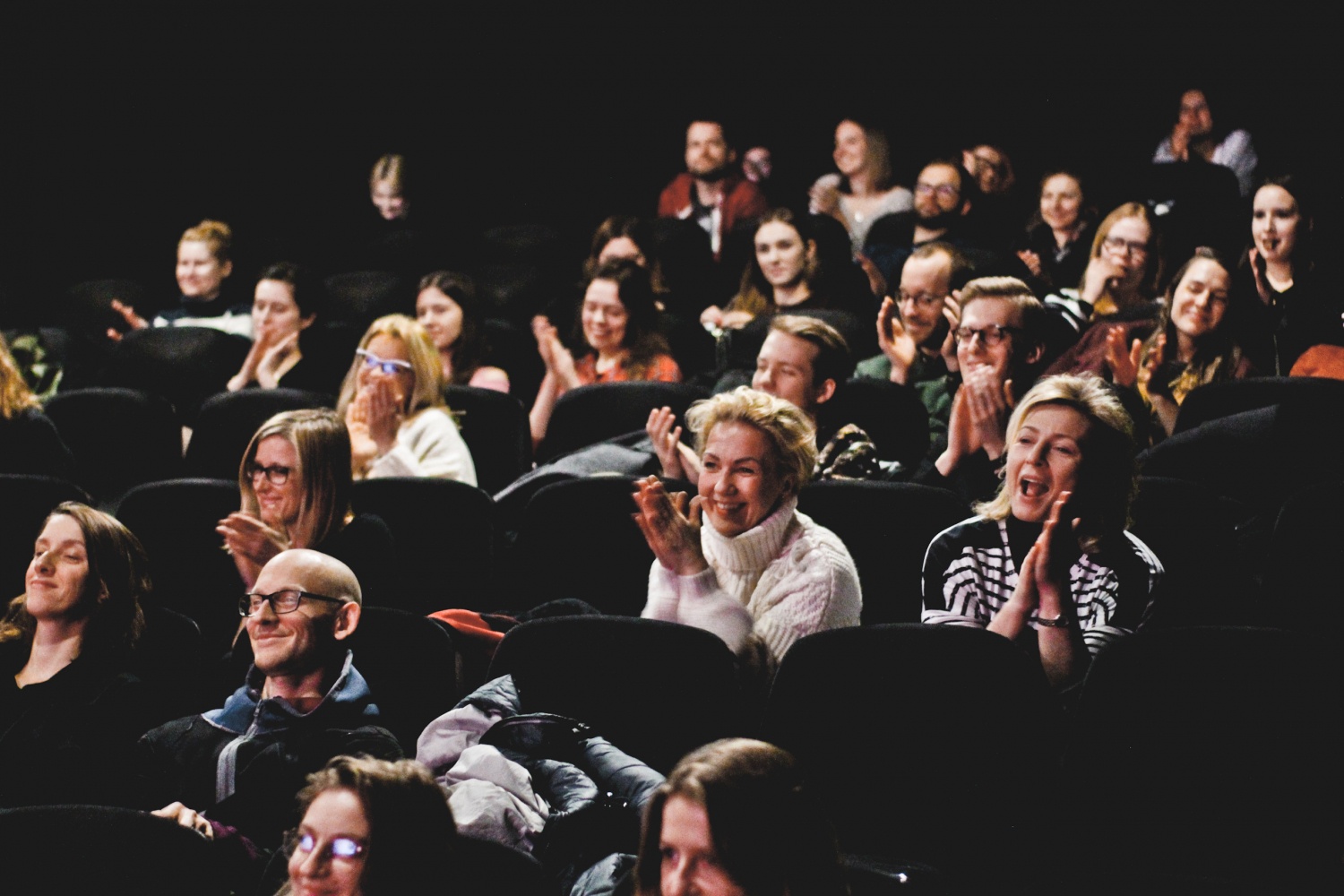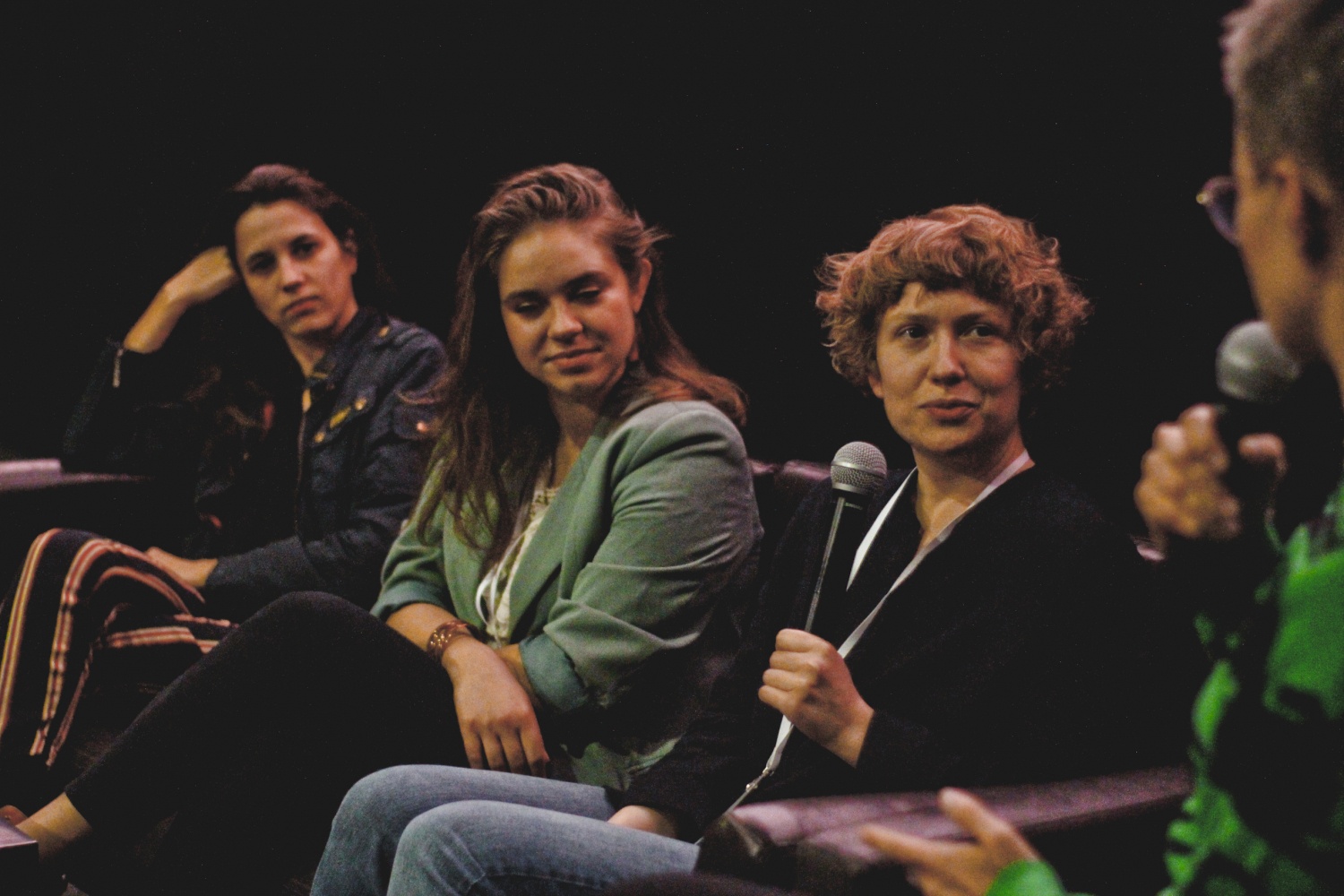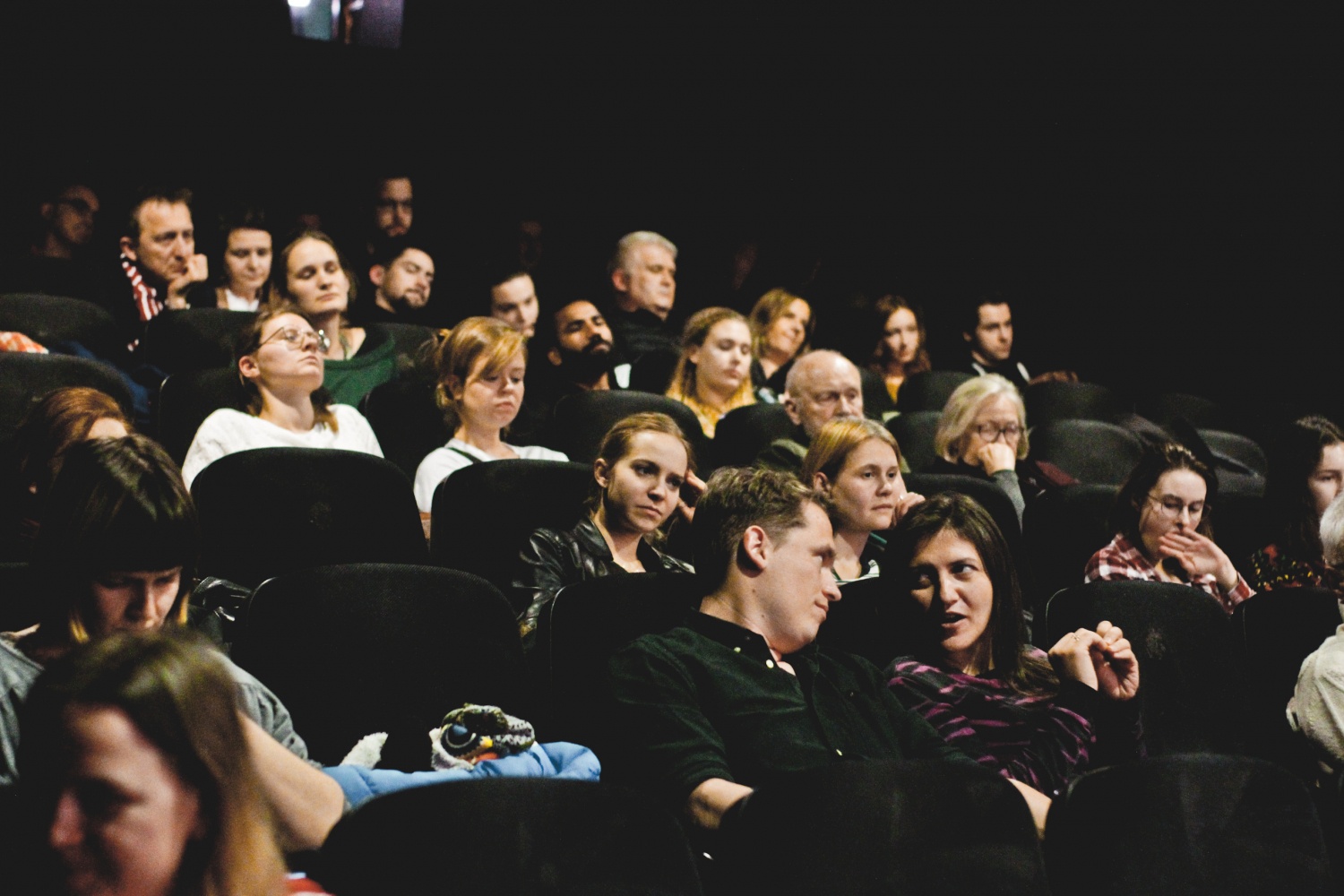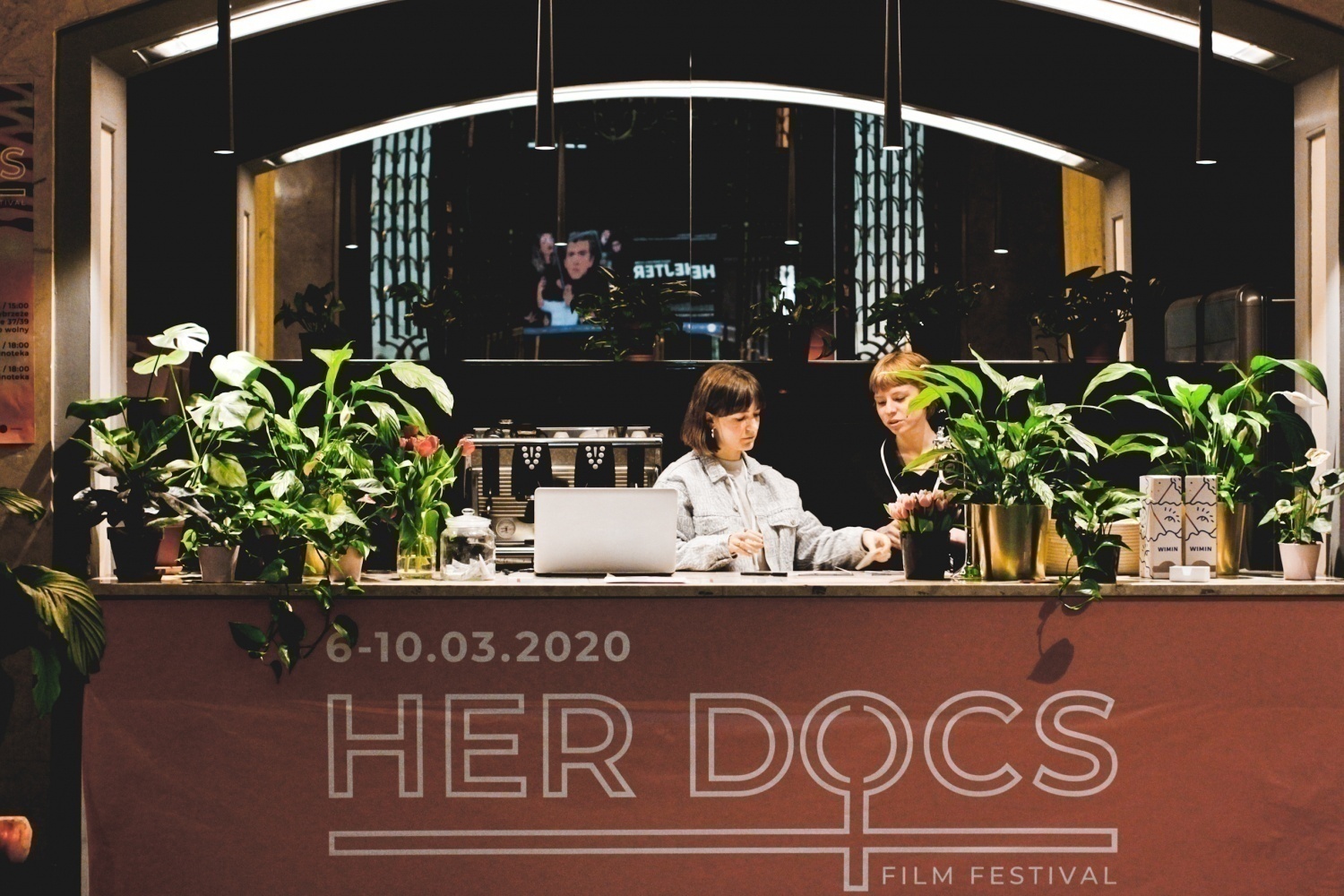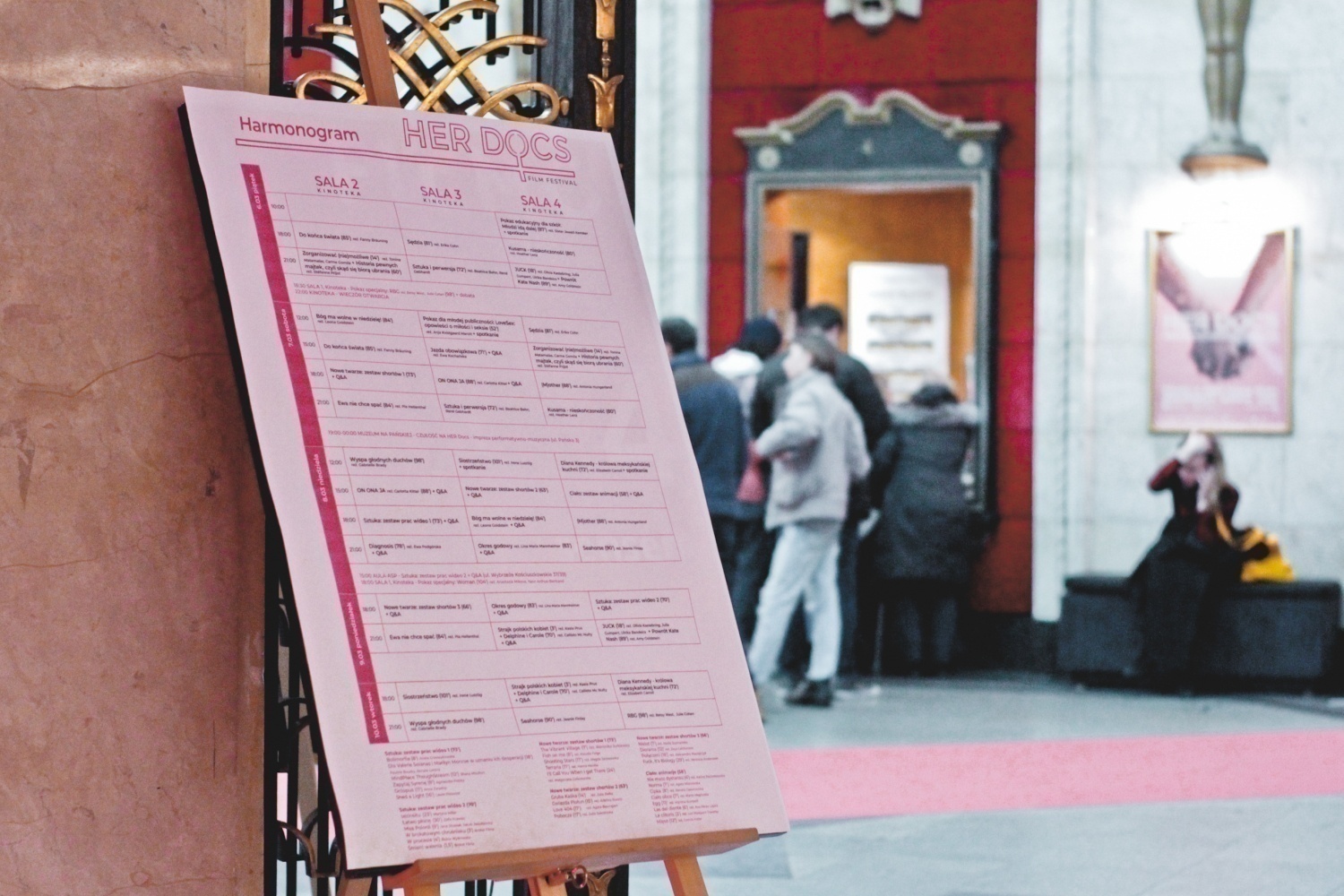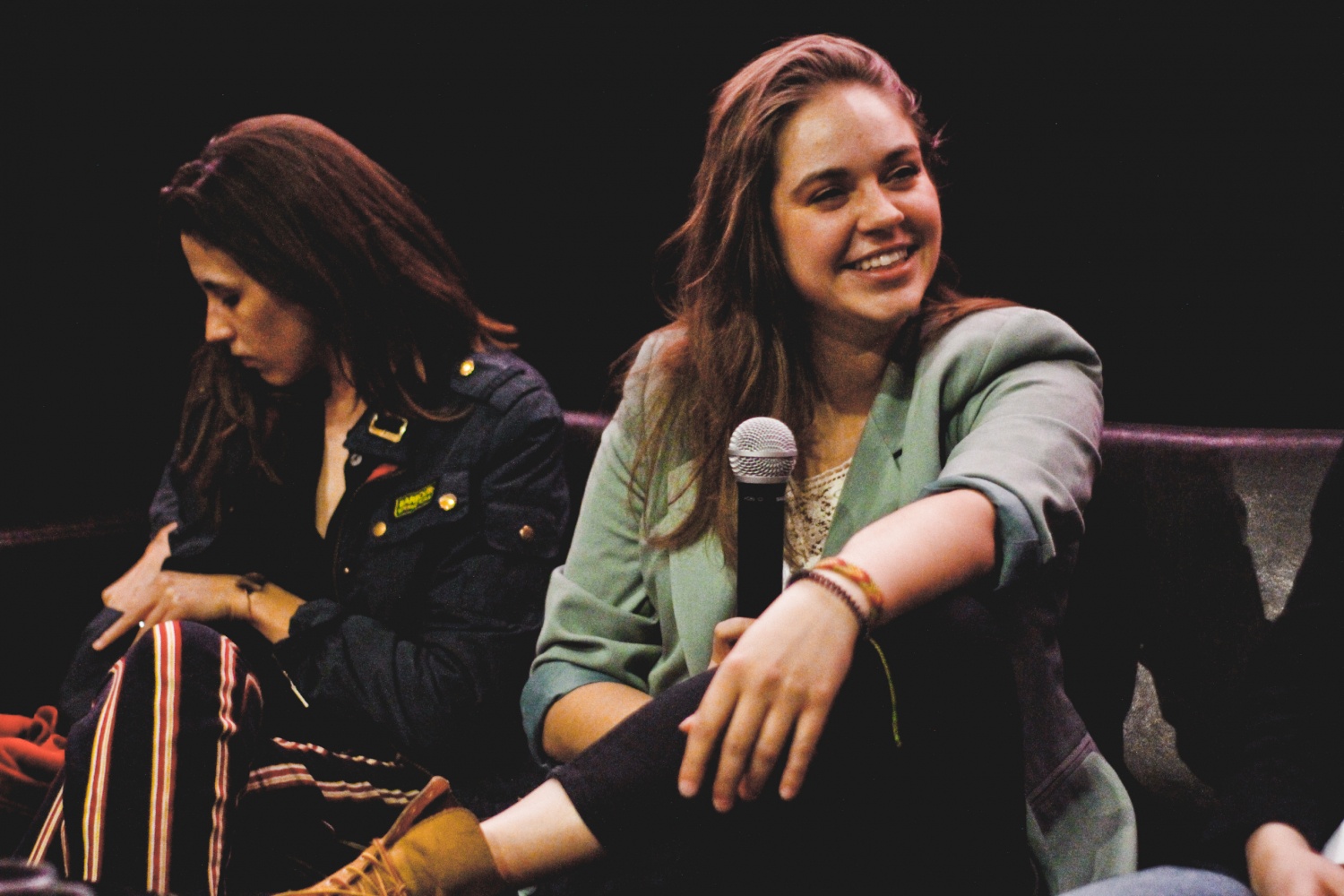 id: m842hd
Pomóż Fundacji HER Docs przetrwać / Help the HER Docs Foundation survive quarantine
Pomóż Fundacji HER Docs przetrwać / Help the HER Docs Foundation survive quarantine
Our users created 958 919 whip-rounds and collected 966 688 087 zł
What are you collecting for today?
Description

UWAGA: Zbiórka wraz z poniższym tekstem zawierającym apel o pomoc została przez nas utworzona w maju 2020 r. Jej celem było zebranie funduszy na podstawowe funkcjonowanie Fundacji w ciężkich dla kultury czasach pandemii. Uruchamiamy ją ponownie, w związku z naszą aktualną sytuacją oraz szeroko komentowanym w mediach zawieszeniem przez Filmotekę Narodową - Instytut Audiowizualny (FINA) organizowanego przez nas wydarzenia "Herstorie na Dzień Kobiet".
"Herstorie na Dzień Kobiet" to wydarzenie, które w zamierzeniu miało się odbyć wokół Międzynarodowego Dnia Kobiet, w dniach 4-8 marca na portalu Ninateka. Niestety na około dobę po uruchomieniu wydarzenia i udostępnienia jego programu filmowego w Ninatece, z niewyjaśnionych bliżej przyczyn zostało ono "czasowo zawieszone" przez nowe kierownictwo FINA.
Tworząc "Herstorie na Dzień Kobiet" chciałyśmy celebrować 8 marca poprzez wspólne oglądanie ośmiu wyjątkowych filmów dokumentalistek i animatorek prezentowanych podczas pierwszej edycji HER Docs Film Festival w 2020 roku. Pragnąc, aby głosy te wybrzmiały, a "Herstorie" miały szansę powrócić do publiczności, udostępniamy program całego wydarzenia gościnnie dzięki uprzejmości i przy wsparciu festiwalu Pięć Smaków. Filmy będą dostępne na prowadzonej przez festiwal platformie VOD nieodpłatnie, a zespół Pięciu Smaków w wyrazie prawdziwego siostrzeństwa zaproponował nam bezpłatne użyczenie platformy.
Jesteśmy jednak przekonane, że praca, nawet ta społeczna, powinna być wynagradzana. Dlatego pragniemy pokryć koszty techniczne obsługi wydarzenia (które w założeniu projektu miały być pokryte przez państwową platformę, funkcjonującą ze środków publicznych). Dlatego prosimy Was o wsparcie!
Na co zbieramy?
- Na pokrycie dodatkowego kosztu jednej pełnometrażowej licencji filmowej, związanego ze zmianą platformy streamingowej.
Ponadto, wszystkie pozostałe środki uzyskane ze zbiórki przeznaczymy na aktywność związaną z naszą działalnością statutową, tj. promocję filmu dokumentalnego autorstwa kobiet (organizację pokazów filmowych i wydarzeń kulturalnych oraz edukacyjnych).
Dziękujemy!
Zespół HER Docs

Pomóż Fundacji HER Docs przetrwać. Tylko dzięki Waszej pomocy możemy rozwijać naszą działalność, a za rok zorganizować drugą edycję HER Docs Film Festival!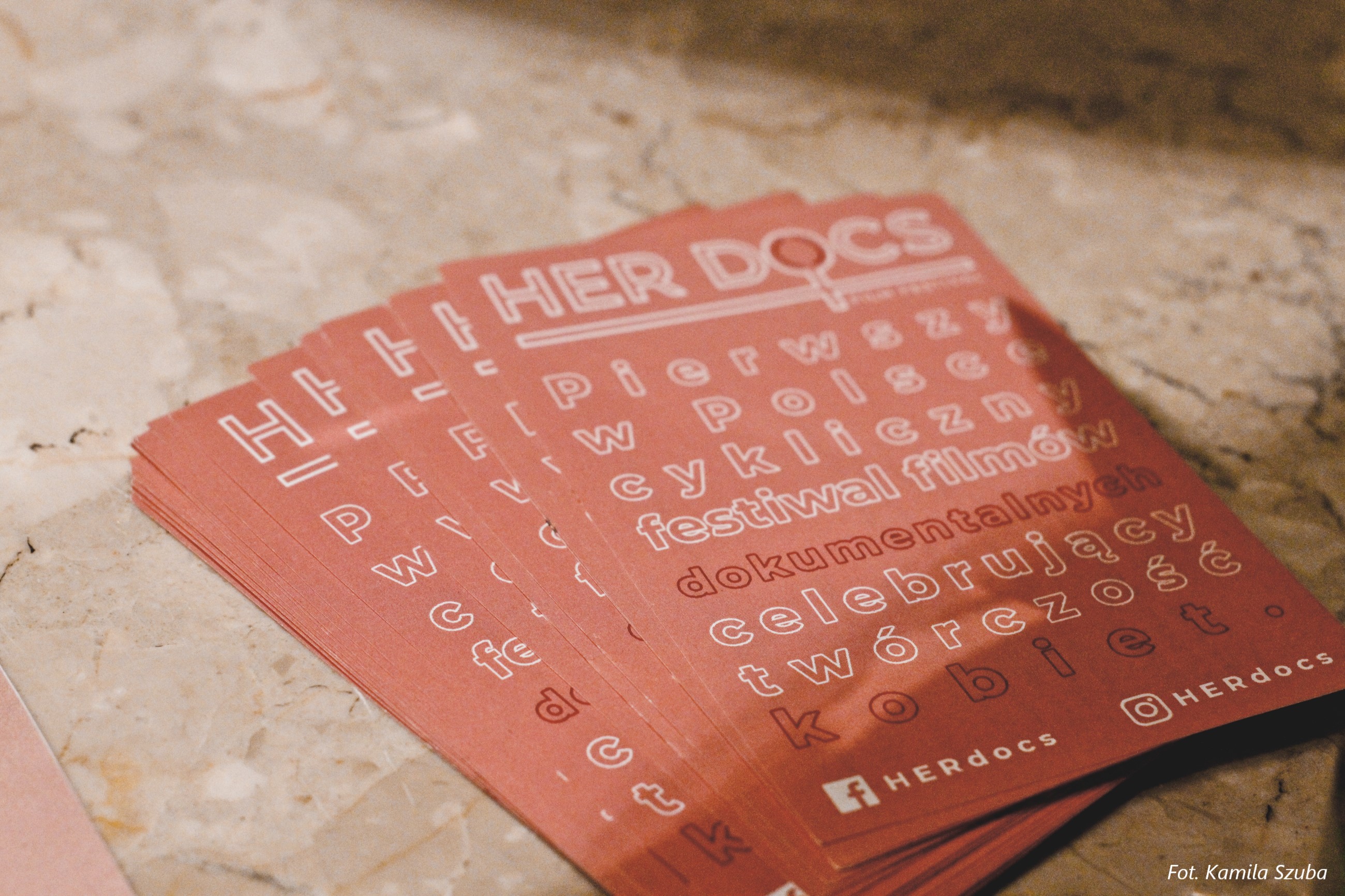 Kim jesteśmy?
Fundacja HER Docs powstała w październiku 2019 r. w Warszawie. Naszą misją jest upowszechnianie kina dokumentalnego autorstwa kobiet, wspieranie reżyserek filmowych oraz promocja ich twórczości. Za pośrednictwem filmów dokumentalnych tworzymy także alternatywną platformę edukacji dla młodzieży. Poprzez działania Fundacji chcemy dołożyć swoją cegiełkę do walki o większą równość w branży filmowej (i nie tylko!), a także sprawić, abyście Wy, nasza wspaniała publiczność, miały i mieli dostęp do wybitnych i poruszających filmów, niedostępnych na co dzień w komercyjnej dystrybucji kinowej lub popularnych serwisach streamingowych.
Fundacja to grupa młodych dziewczyn, które na co dzień woluntarystycznie poświęcają jej swój czas, umiejętności i energię. To także szersze grono przyjaciół i przyjaciółek HER Docs, które wspiera nas swoją radą, wiedzą i pomocą produkcyjną przy naszych wydarzeniach.
Pomimo wielu przeciwności, które napotkałyśmy na swojej drodze (m.in. braku wsparcia finansowego od publicznych instytucji kultury czy naszego miasta) od paru miesięcy udaje nam się z sukcesem realizować naszą misję, przywożąc do Warszawy filmy dokumentalne wybitnych artystek i reżyserek z całego świata. Do tej pory Fundacja utrzymywała się głównie dzięki Waszemu wsparciu - kampanii crowdfundingowej, którą wsparło w sumie ponad 300 osób oraz organizacji comiesięcznych pokazów, które tłumnie odwiedzaliście/-łyście w warszawskiej Kinotece.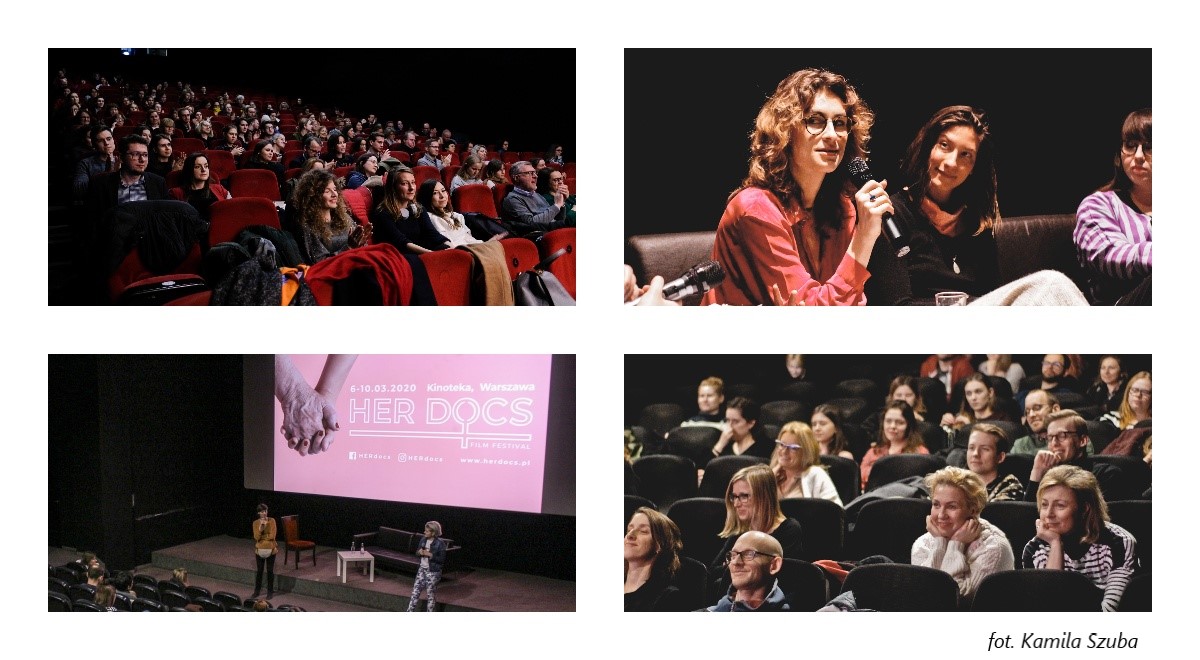 W marcu udało nam się osiągnąć nasz pierwszy cel i wielkie marzenie - zorganizowałyśmy pierwszą edycję HER Docs Film Festival - pierwszego w Polsce (i jednego z niewielu na świecie) festiwalu filmów dokumentalnych autorstwa kobiet. To m.in. dzięki Waszej pomocy Warszawa na 5 dni zamieniła się w stolicę nie tylko dobrego filmu, wideoartu, dialogu i zaangażowanej dyskusji, ale także stała się wizytówką równości, siostrzeństwa i najlepszym przykładem na to, co możemy osiągnąć, jeśli połączymy siły, aby wspólnie walczyć o to, co jest dla nas ważne.
Pierwszą edycję HER Docs Film Festival odwiedziło aż 4500 widzek i widzów z Polski i zagranicy. Podczas pięciu dni projekcji pokazałyśmy Wam ponad 60 polskich i zagranicznych filmów dokumentalnych, animacji i prac wideo. Warszawę odwiedziło także 20 reżyserek, które zjechały się do nas z całego świata, a w rozmowach z nami wspominały, że dawno nie spotkały tak zaangażowanej i aktywnej publiczności. Jednak największą radością były dla nas rozmowy z Wami, a niesamowicie entuzjastyczny feedback, który dostałyśmy od naszych widzek i widzów do dzisiaj nas wzrusza oraz dodaje siły i wiary, że to co robimy ma sens.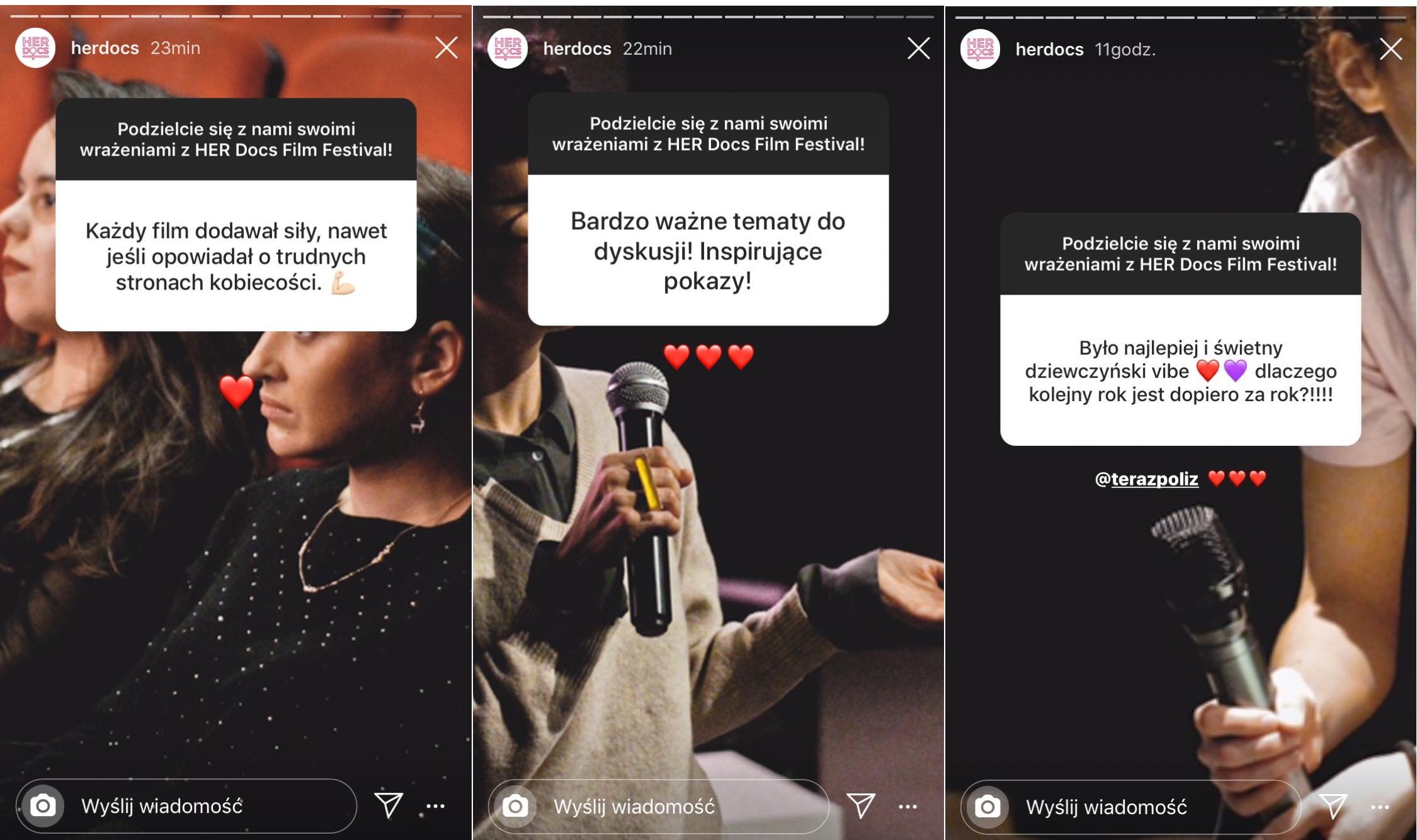 Olbrzymią radość, którą przyniósł sukces festiwalu oraz Wasze entuzjastyczne przyjęcie, brutalnie przerwał wirus, epidemia oraz poranny telefon o zamknięciu działalności kin. Nie załamałyśmy się, odwołałyśmy dwa ostatnie pokazy i od razu zastosowałyśmy się do zaleceń akcji #zostańwdomu. Jednak dalszy rozwój sytuacji, brak możliwości organizowania pokazów, a także trudna sytuacja naszych partnerów, którzy nie są w stanie opłacić należnych nam faktur sprawiły, że jesteśmy zmuszone po raz kolejny poprosić Was o pomoc.
Na co zbieramy?
Na pokrycie podstawowych kosztów funkcjonowania Fundacji, których nie możemy odłożyć na później:
- comiesięczne koszty administracyjno-księgowe,
- pokrycie bieżących zobowiązań podatkowych,
- inne koszty stałe (domena, skrzynka mailowa, hosting),
- opłacenie pilnych zobowiązań finansowych i częściowe pokrycie kosztów organizacji festiwalu (których pokrycie jest w tym momencie niemożliwe ze względu na nieuregulowane zobowiązania finansowe naszych partnerów).
Dlaczego potrzebujemy Waszego wsparcia?
Do tej pory podstawowe koszty funkcjonowania Fundacji pokrywałyśmy dzięki organizacji comiesięcznych pokazów filmowych w warszawskiej Kinotece. Dzięki zainteresowaniu publiczności, którym się cieszyły, wpływy z biletów pozwalały nam spać spokojnie wiedząc, że będzie nas stać na zapłacenie księgowej, opłacenie platformy hostingowej dla naszej strony internetowej lub skromne wynagrodzenie dla tłumaczki/-a filmu. Niestety ze względu na aktualną sytuację epidemiologiczną i zamknięcie kin, nie jesteśmy w stanie realizować swojej podstawowej działalności, pozwalającej nam na opłacenie rachunków. Ciężka sytuacja finansowa dotknęła nie tylko nas. Niestety, część naszych partnerów (zwłaszcza tych z wyłączonej obecnie z funkcjonowania branży kinowej) nie jest aktualnie w stanie opłacić należnych nam faktur, co spowodowało, że nasza sytuacja z dnia na dzień staje się coraz cięższa. 
Jak się Wam odwdzięczymy? 
Od początku kwarantanny aktywnie myślimy o tym, jak możemy pozostać w kontakcie z naszą publicznością pomimo zamknięcia kin i zakazu organizacji pokazów. Pracujemy już nad rozwiązaniami, które umożliwią nam organizację projekcji w takiej formie, jaka jest aktualnie możliwa, czyli za pomocą dostępnych narzędzi internetowych. Już wkrótce zdradzimy więcej, a Wy będziecie mogły/-li z własnej kanapy obejrzeć świetne kino autorstwa kobiet. Może nawet coś z naszego tegorocznego programu? :) Aby dowiedzieć się więcej, już teraz zapraszamy do śledzenia naszego fanpage'u na Facebooku i Instagramie. 
Nasza dotychczasowa działalności, oprócz cierpliwości i wytrwałości, nauczyła nas jednego: publiczność i rodzina HER Docs to najlepsza grupa wsparcia, jaką tylko można sobie wymarzyć. Dlatego jeszcze raz prosimy - zaufajcie nam, a my z największą frajdą odwdzięczymy się tak, jak umiemy najlepiej. Wybierzemy dla Was najlepsze, najciekawsze filmy z całego świata, żebyśmy znów mogły/-li wszyscy razem wspólnie celebrować twórczość kobiet - czy to na festiwalu, pokazie specjalnym, czy w sieci. 
Twoje wsparcie jest dla nas najważniejsze - nie ma znaczenia, ile złotówek przekażesz. Jeśli w obecnej sytuacji nie możesz sobie pozwolić na dodatkowy wydatek - roześlij link wśród znajomych i wspomóż nas dobrym słowem. To dzięki Tobie może się nam udać!
DZIĘKUJEMY!
Zespół HER Docs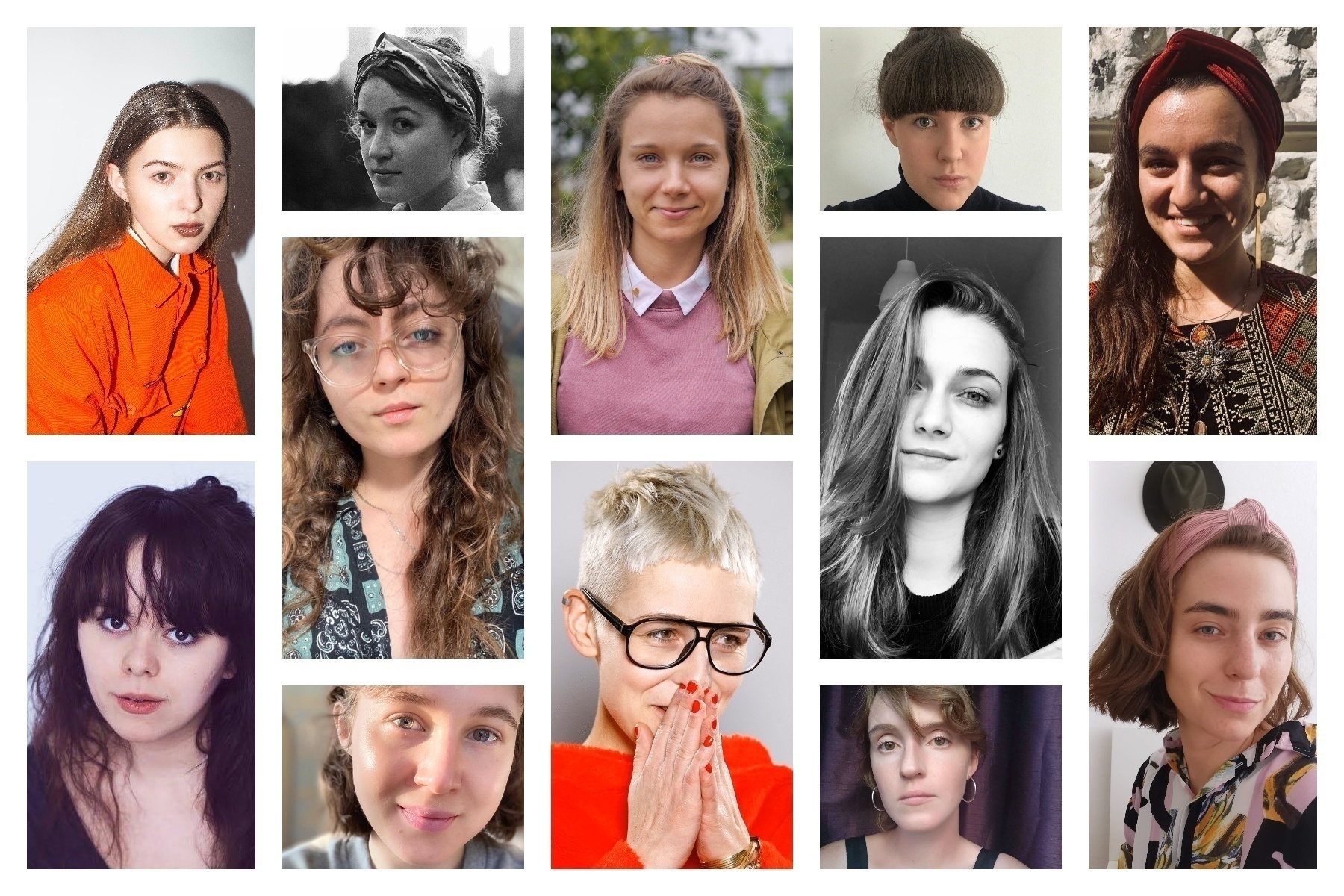 Zespół HER Docs (od lewej i od góry): Karolina, Ola, Małgosia, Kasia, Jaqueline, Paulina, Weronika, Majka, Ada, Bogna, Kamila i Maja.
English below:
Help the HER Docs Foundation survive quarantine. Only with your help we can survive the temporary closure of cinemas, and next year organize the second edition of the HER Docs Film Festival!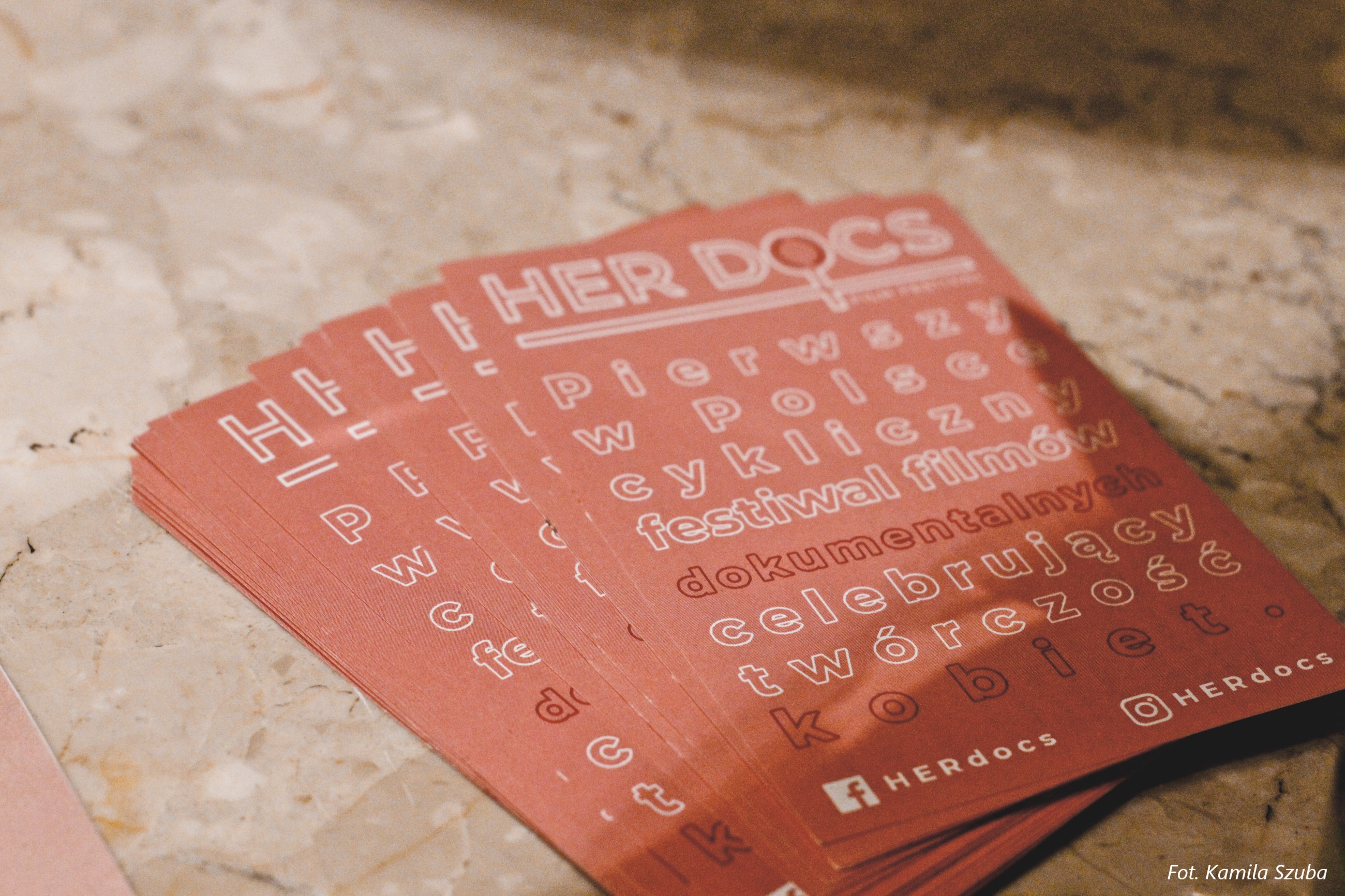 About us
The HER Docs Foundation was established in October 2019 in Warsaw. Our mission is to disseminate documentary films directed by women, support female film directors and promote their work. We also create an alternative education platform for young audiences with the use of documentary films. Through the activities of the Foundation, we want to contribute to greater equality in the film industry (and not only!), as well as give you, our great audience, access to outstanding films, unavailable on a daily basis in cinema distribution or on popular streaming/VOD platforms.
The Foundation is a group of young girls who devote their time, skills and energy to its activities on a daily and pro-bono basis. It is also a wider group of HER Docs friends who support us with their advice, know-how and help us produce our events.
Despite many difficulties that we encountered on our way (including the lack of financial support from public funds or our city), we have been successfully implementing our mission for several months, bringing documentary films of remarkable artists and directors from around the world to Warsaw. Until now, the Foundation has maintained itself mainly thanks to your support - a crowdfunding campaign supported by a total of over 300 people and the organization of monthly screenings that gathered huge audiences at the Kinoteka cinema in Warsaw.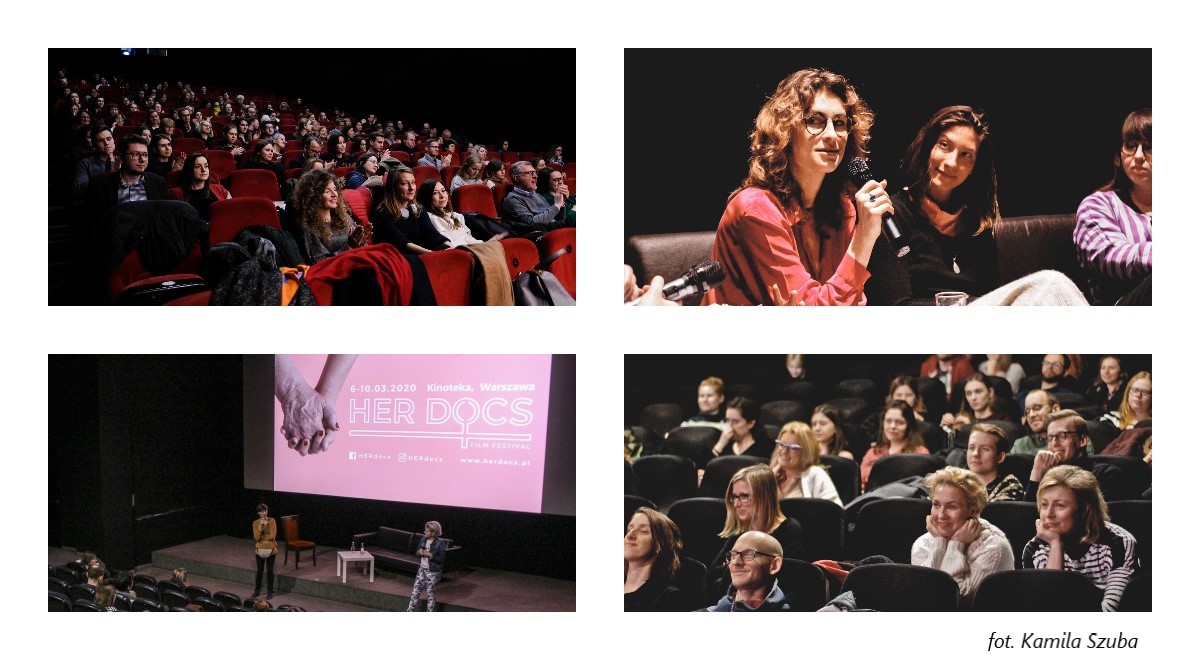 In March, we managed to achieve our first goal and a big dream - we organized the first edition of the HER Docs Film Festival - the first film festival in Poland (and one of the few in the world) presenting documentary oeuvre of women. Thanks to your help, Warsaw turned for 5 days into the capital of not only great documentaries, video artworks, dialogue and engaged discussions, but also became a showcase of equality, sisterhood. In short - the best example of what we can achieve if we join forces to fight for what is important to us.
As many as 4,500 viewers from Poland and abroad visited the first edition of HER Docs Film Festival. During five days of screenings, we showed over 60 Polish and foreign documentary films, animations and video artworks. 20 directors from all over the world visited Warsaw, and in conversations with us they mentioned that they had not met such an engaged and active audience for a long time. However, the greatest joy for us were the conversations with you - our audience, and the extremely enthusiastic feedback that we have received from our viewers, to this day touches us and gives us strength and faith that what we do makes sense.
The enormous joy brought by the festival's success and your enthusiastic reception was brutally interrupted by the COVID-19 outbreak, an epidemic and a morning phone call about the closure of cinemas in Poland. We did not break down, we canceled the last two screenings and immediately followed the recommendations of the #stayhome action, which we support wholeheartedly. However, the further development of the situation, the inability to organize screenings, as well as the difficult situation of our festival partners, who are unable to pay our invoices, have forced us to once again ask you for help.
What are crowdfunding for?
To cover the basic costs of the Foundation's operations, which we cannot postpone and without which we cannot survive the epidemic:
- monthly administrative and accounting costs,
- current tax liabilities,
- other fixed costs (domain, mailbox, hosting),
- payment of urgent financial obligations and partial coverage of the costs of organizing the festival (which currently cannot be covered because of the unpaid financial obligations of our partners).
Why do we need your support?
Until now, we have covered the basic costs of the Foundation's activities by organizing monthly film screenings at the Kinoteka cinema in Warsaw. Thanks to the huge interest and attendance of our audience, the proceeds from the tickets allowed us to sleep peacefully knowing that we could afford to pay our accountant, finance the hosting for our website or a modest salary for the translator. Unfortunately, due to the current epidemiological situation and the closure of cinemas, we are not able to carry out our basic activity, which until that point allowed us to pay our bills. The hard financial situation affected not only us. Unfortunately, some of our partners (especially those from the cinema industry) are not able to pay our invoices, which has made our situation even worse day by day.
How will we give back?
Since the beginning of quarantine, we have been actively thinking about how we can stay in touch with our audience despite the closing of cinemas and the ban on the organization of screenings. We are already working on solutions that will allow us to organize projections in the form that is currently possible, i.e. using available online tools. Soon we will reveal more, and you will be able to watch great documentary films made by women from your own couch (or from where you get quarantined). Maybe even something from our this year's festival program ? :) To learn more, we invite you to follow our fanpages on Facebook and Instagram.
Our previous activities, in addition to patience and perseverance, taught us one thing: the audience and family of HER Docs is the best support group we could ever imagine. That is why we ask you again - trust us and we will repay you with utmost pleasure in the best way we can. We will choose the best, the most interesting documentary films and animations from around the world, so that we can all together celebrate women's creativity - whether at a festival, special screening or online.
Your support is most important to us - it doesn't matter how much you can donate. If in the current situation you cannot afford any extra expenses - circulate the link among your friends and support us with a good word. It is thanks to you that we can succeed!
THANK YOU!
HER Docs team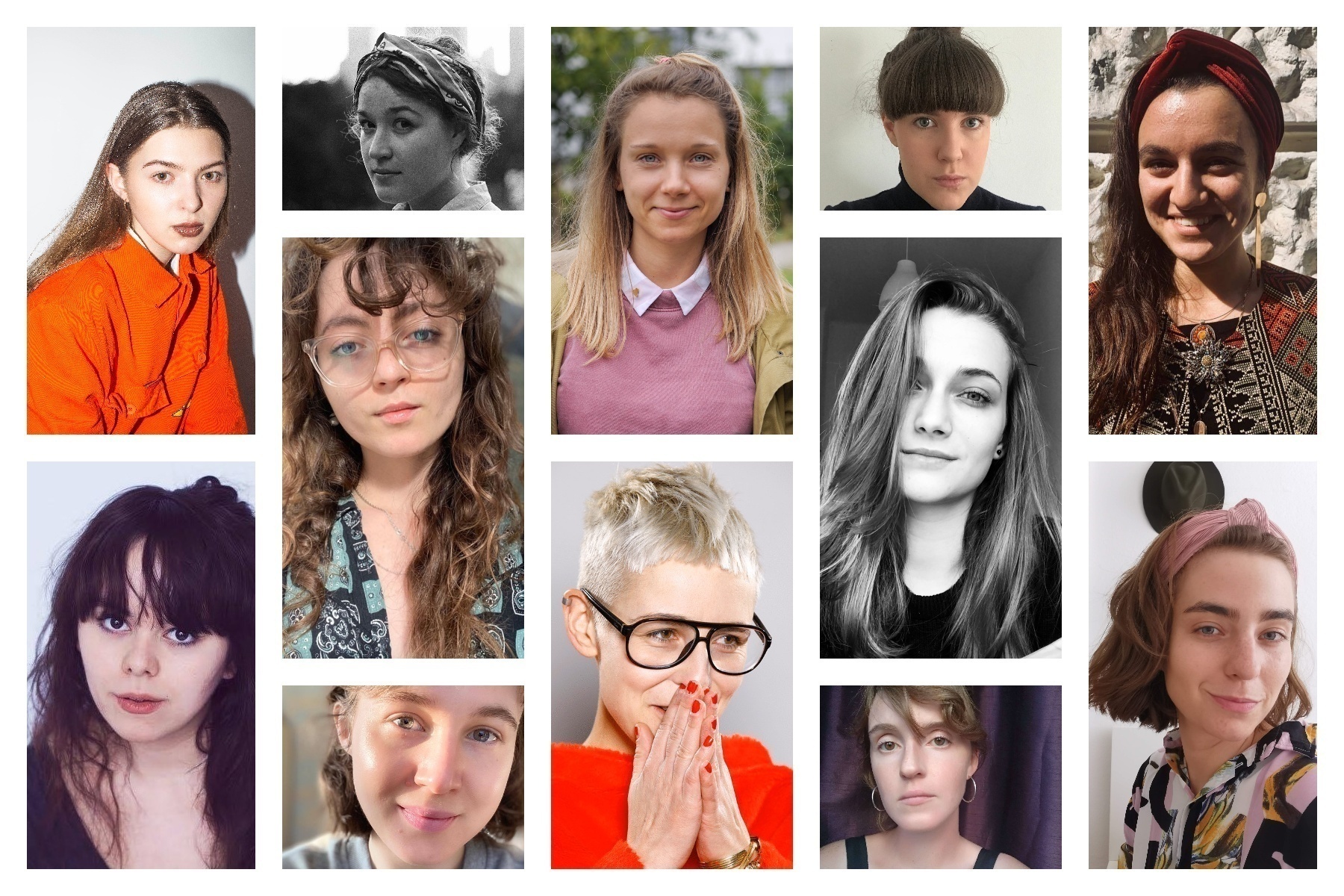 HER Docs team (from upper left): Karolina, Ola, Małgosia, Kasia, Jacqueline, Paulina, Weronika, Majka, Ada, Bogna, Kamila and Maja.
The world's first Payment Card. Your mini-terminal.
The world's first Payment Card. Your mini-terminal.
Find out more