Gdy w jednej chwili wszystko spada na twoje barki... Kobiece barki... ID: mzej24
11 920 zł
from 10 000 zł
3 days
left
156
contributors
Donate
Description
Gdynia... Zwykła kochająca się rodzina... Mama Gosia, tata Wojtek i dwie córki Julka i Ola. Wiele lat w Anglii ,Gosia z Julcią wracają do Polski, bo mama Gosi wymaga pomocy, Ola i Wojtek zostają, bo ona studiuje a on prowadzi firmę. Widują się tak często jak to możliwe. W czerwcu 2019 r Gosia dostaje telefon, że Wojtka wiozą do szpitala, myśli, że może zawał, wypadek... No, bo co innego może się stać ze zdrowym 45 letnim mężczyzną?! Niestety diagnoza jest najgorsza z możliwych...ostra białaczka szpikowa.
Jego stan nie pozwala na przewiezienie go do Polski. Choroba zaatakowała nagle, podstępnie, bez żadnych objawów, dwa miesiące wcześniej Wojtek robił badania krwi-były idealne, cieszył się, że są jak u młodego chłopaka. Ich świat wywraca się do góry nogami. Od tej chwili nic już nie będzie takie same :(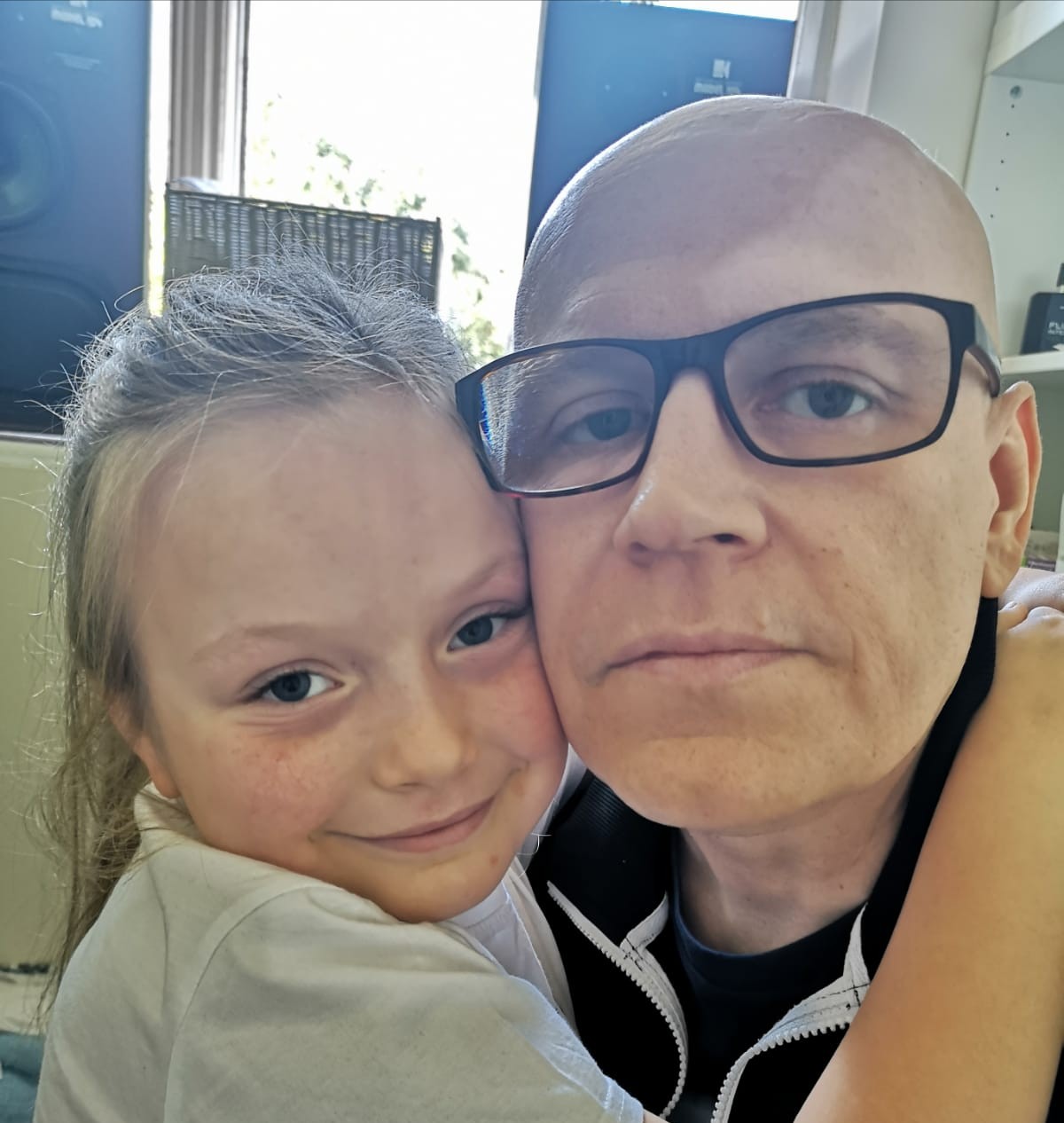 Wojtek od czerwca nie wyszedł ze szpitala, cztery chemie, każda kolejna niszczyła jego organizm. Popalone nerwy, nie może chodzić, słabo rusza rękoma, halucynacje, koszmarny ból... Diagnoza, że jedyną szansą jest przeszczep. Piątej chemii już nie dostanie, jego organizm jej nie przeżyje...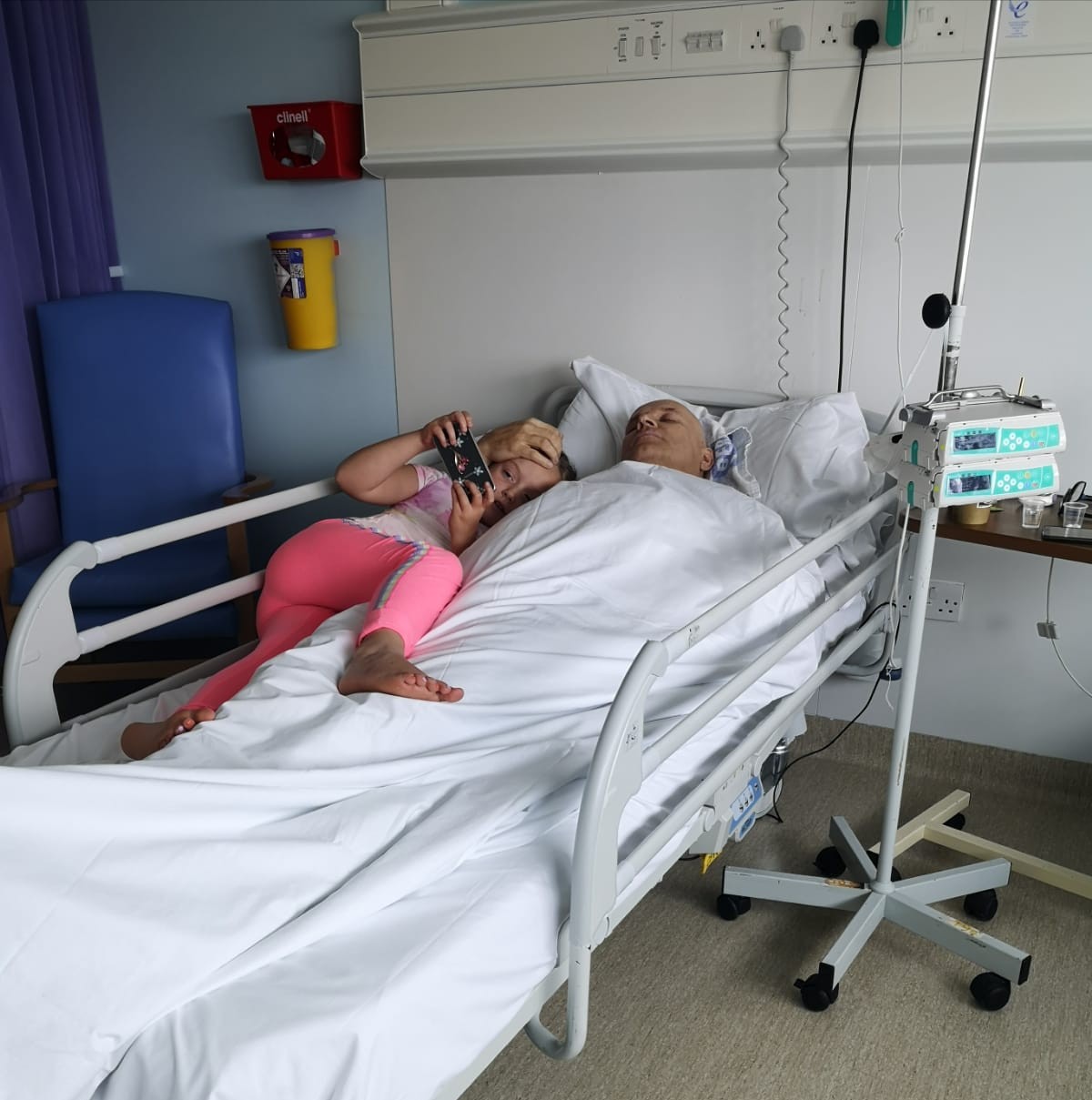 Wrzesień przynosi cudowne wiadomości, jest dwóch dawców. Nadzieja, radość, szczęście, które niestety nie trwają długo... Kilka tygodni później okazuje się, że jeden z dawców się wycofał, drugi nie może oddać szpiku. Rozpacz, złość, żal. Ale nadzieja umiera ostatnia...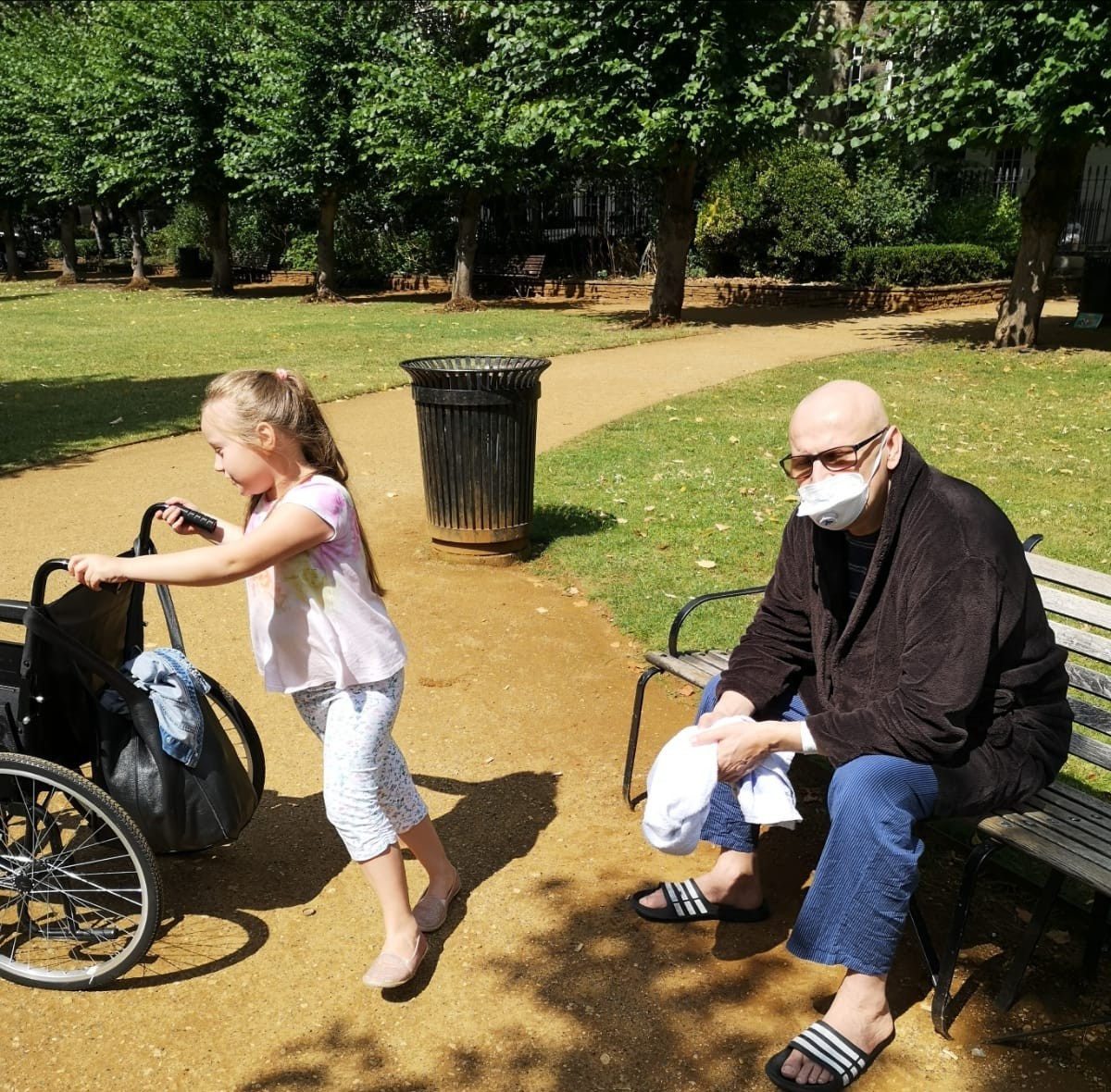 Wojtek walczy , przez kilka tygodni była przy nim siostra, teraz jest brat, starsza córka przyjeżdża kiedy tylko może. Gosia z Julką są w Polsce, Julka jest w drugiej klasie szkoły podstawowej, nie może opuszczać szkoły, latają do Anglii jak tylko jest możliwość.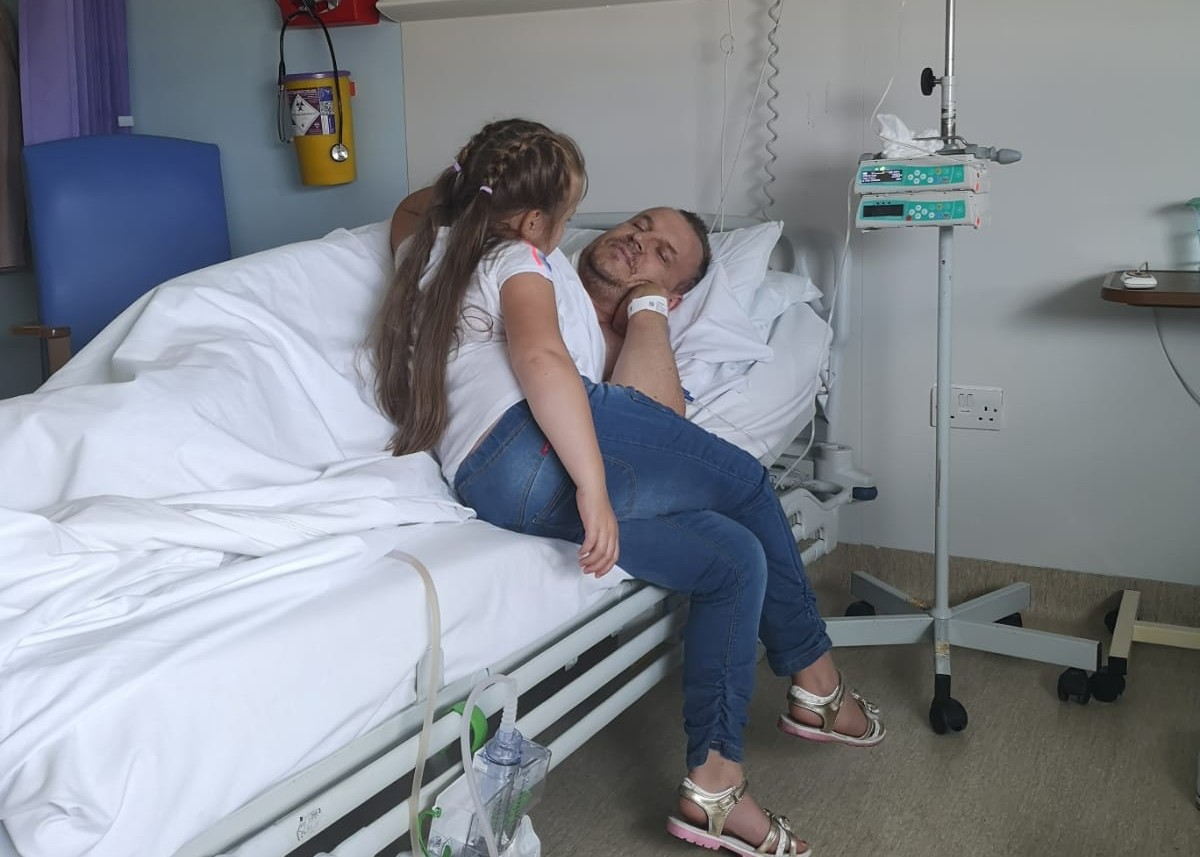 Gosia została bez środków do życia. Wojtek miał firmę, nie pracuje to nie zarabia. Ubezpieczenie na życie zlikwidował pół roku przed chorobą. Oszczędności stopniały... Gosia znalazła pracę, ale żeby się utrzymać szuka jeszcze jednej.
13 października ma wypadek samochodowy, ktoś w nią uderza, auto nie nadaje się już do użytku, ona sama jest obolała i załamana, ale nie nie poddaje się, choć sił w niej coraz mniej, przeczuwa, że zostanie zwolniona, bo to początek jej pracy, a ona jest już na zwolnieniu...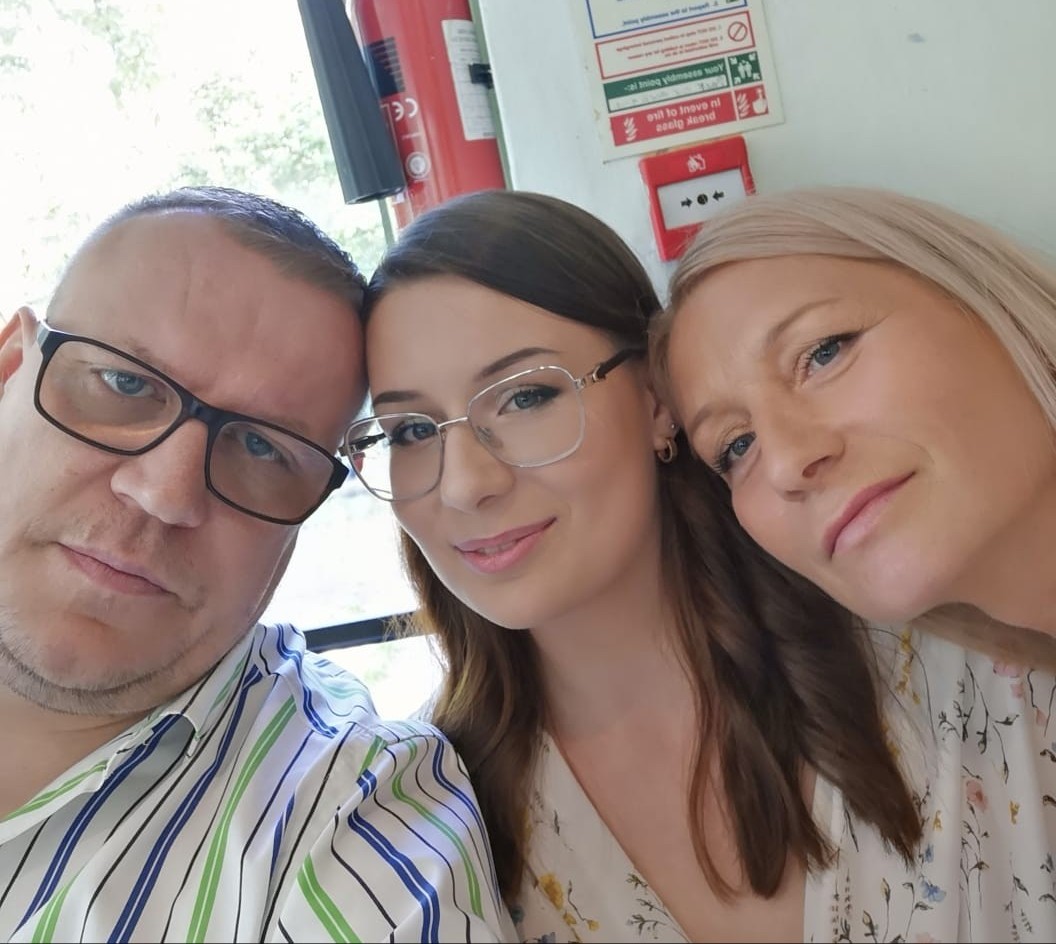 Dlatego My, rodzice uczniów z klasy Julki chcemy im pomóc. Pomaga nam Dyrekcja Szkoły Podstawowej nr 45 w Gdyni i wiele osób związanych z naszą szkołą, ale nie tylko. Jest pewien Ktoś, kto chce spełnić świąteczne marzenie dziewczynek, zrobi zakupy, zawiezie je do domu... Dziękuję Ci za to A.R.T.❤️
Jest mama z klasy Julki, która zajęła się wszystkim sprawami związanymi z ubezpieczalnią i odszkodowaniem za auto, które zostało zniszczone w wypadku. Zrobili więcej niż Gosia mogła się spodziewać. Dziękuję K. ????
Dziewczyny potrzebują pieniędzy na codzienne życie.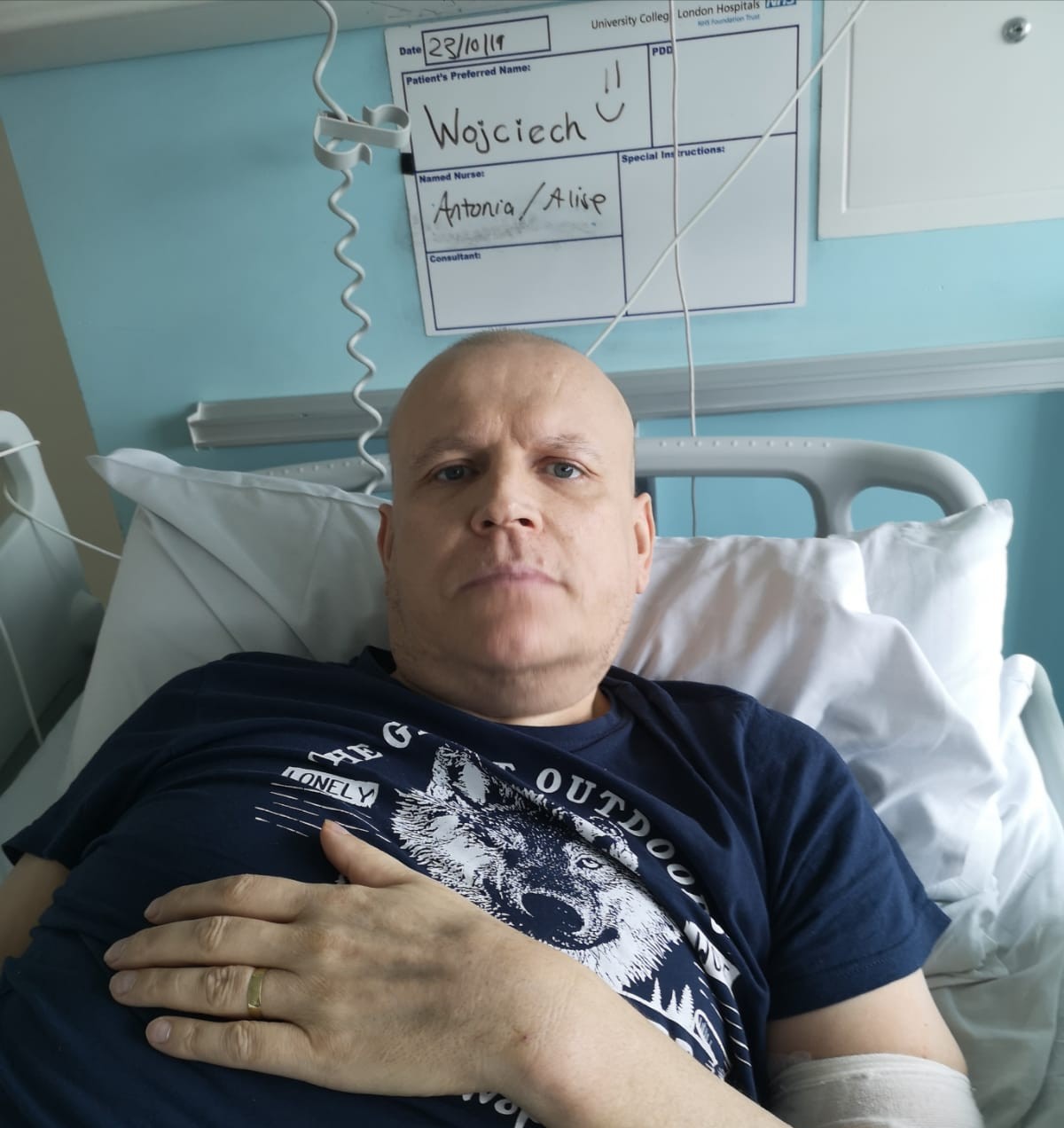 Każda złotówka się liczy.
Dziękujemy ❤️❤️❤️
Monika Skowrońska
Updates1
Niestety stan Wojtka się pogorszył. W sobotę był reanimowany, nie mówi, nie podnosi się :( Jest źle, bardzo źle...
Our users created
398 354 whip-rounds
---
What are you collecting for today?