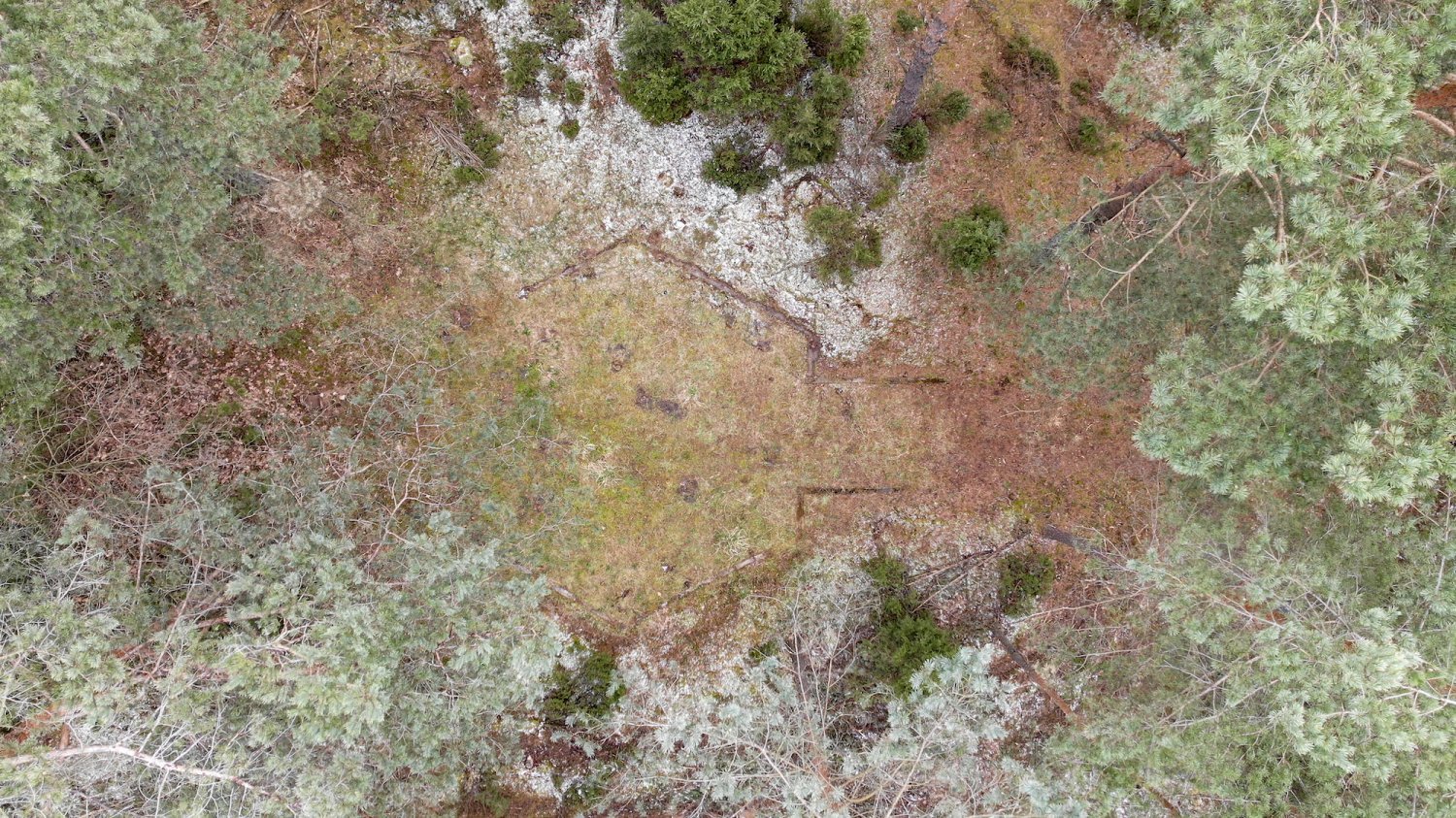 id: n3fa4y
Dołóż swój kamyk do upamiętnienia 1500 ofiar Zagłady w Szumowie / Add your stone to commemorate 1,500 victims in Szumowo
Dołóż swój kamyk do upamiętnienia 1500 ofiar Zagłady w Szumowie / Add your stone to commemorate 1,500 victims in Szumowo
Our users created 917 113 whip-rounds and collected 885 194 031 zł
What are you collecting for today?
Description
W tradycji żydowskiej na grobach zamiast kwiatów jest zwyczaj kładzenia małych kamyków. Zapraszamy Was do dołożenia swojego symbolicznego kamyczka do upamiętnienia 1500 żydowskich ofiar Zagłady pogrzebanych w masowych grobach na terenie lasu Rząśnik w gminie Sumowo (województwo podlaskie). Każda wpłata pomoże nam zrealizować to upamiętnienie.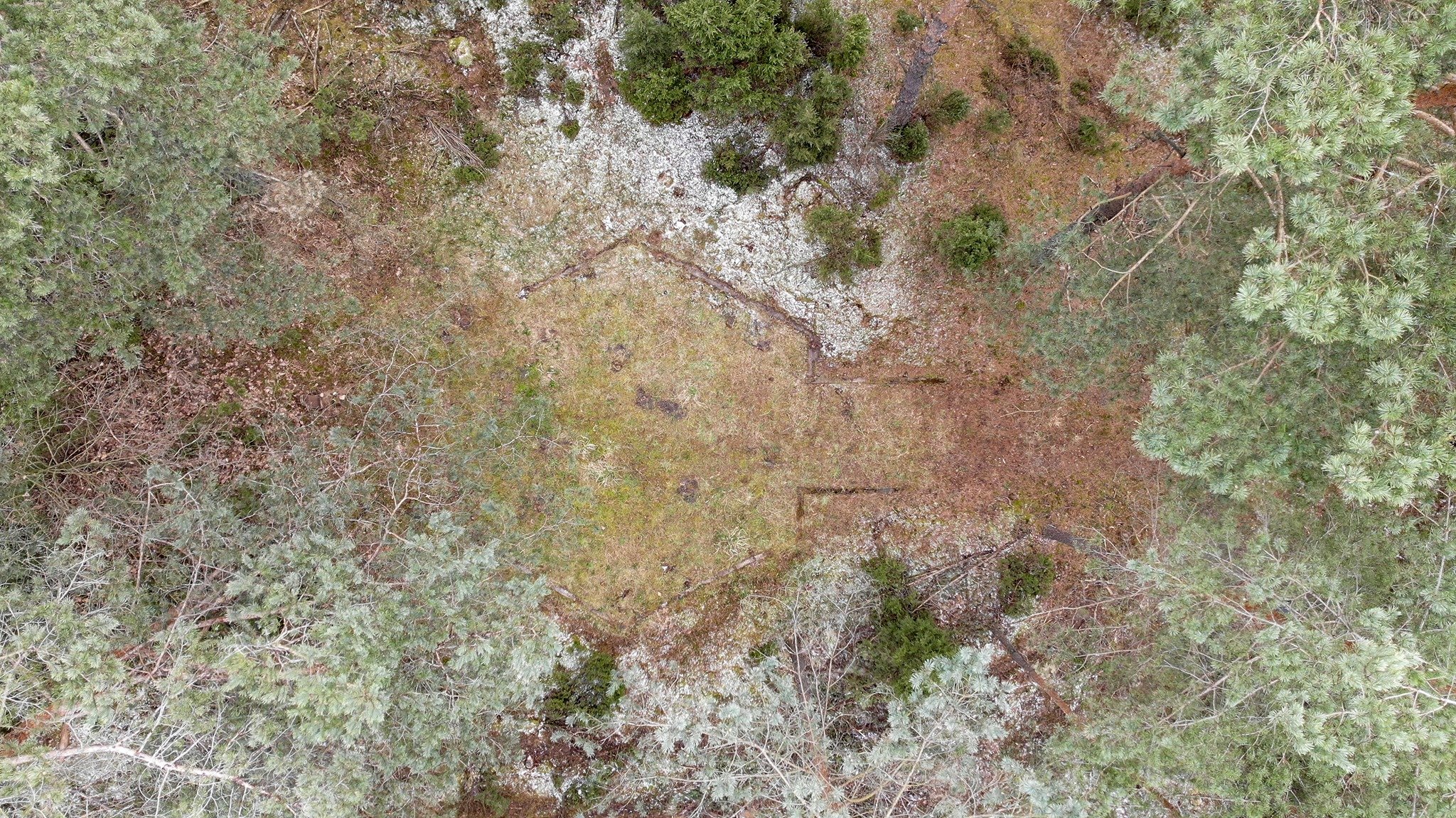 Według judaizmu oznaczenie miejsca czyjegoś pochówku to najwyższa forma dobroci. Jest to dobroć całkowicie bezinteresowna, gdyż kierujemy ją wobec zmarłych, którzy nie mają możliwości odwzajemnienia jej i odpłacenia. W tradycji żydowskiej kładzenie kamyków na grobach przez odwiedzających cmentarze to realizacja micwy (dobrego uczynku) oznaczenia grobu - nawet w przypadkach, gdy pogrzeb odbył się wiele lat temu i nie mogliśmy w nim uczestniczyć. W lesie w pobliżu miejscowości Szumowo znajdują się masowe groby brutalnie zamordowanych 1500 ofiar, które jak dotąd nie doczekały się nagrobka, więc tu tego rodzaju dobry uczynek jest szczególnie potrzebny. Tego chcemy dokonać wspólnie z Wami! W imieniu każdej osoby, która wesprze to przedsięwzięcie, umieścimy na tym grobie kamień.
Jak chcemy upamiętnić to miejsce?
Obecnie w jednej z dwóch lokalizacji tych miejsc pochówku znajduje się pomnik postawiony przez kilkoma dekadami. Znajdująca się na nim inskrypcja nie jest adekwatna do charakteru wydarzeń, które miały tam miejsce, a sam pomnik wymaga odświeżenia, aby oddać sprawiedliwość ofiarom i umieścić w tym miejscu informacje o tym, co tam zaszło. To jednak nie wszystko. W judaizmie samo oznaczenie i zabezpieczenie miejsca pochówku jest sprawą najwyższej wagi. Obecnie miejsca złożenia szczątków ofiar nie są oznakowane ani zabezpieczone. Religijne prawo żydowskie wymaga, by szczątki ludzkie były bezpieczne od wszelkich ingerencji - zarówno tych dokonywanych przez ludzi, jak i zwięrzęta czy warunki atmosferyczne. Niezwykle ważnym elementem projektu jest więc wyraźne oznakowanie terenu masowych grobów. Ze względu na to, że są to lokalizacje znajdujące się w lesie, chcemy dokonać tego oznakowania przy pomocy architektury krajobrazu - tak, aby to rośliny chroniły i zaznaczały to miejsce. W porozumieniu z lokalnym Nadleśnictwem, a także współpracującymi z nami ekspertami, udało nam się wypracować takie rozwiązanie, które wyróżni teren pochówków, zabezpieczy je i będzie stanowić rodzaj roślinnego pomnika. Wierzymy, że w dobie kryzysu klimatycznego to zdecydowanie bardziej adekwatne rozwiązanie, niż zabezpieczanie tych miejsc przy pomocy innych, obcych lasowi, materiałów. Nasz projekt ma poparcie Naczelnego Rabina Polski Michaela Schudricha, specjalistów od prawa żydowskiego, a także lokalnego Nadleśnictwa. W projekt zaangażowana jest także Gmina Szumowo, której wójt od lat starał się o upamiętnienie tego miejsca i która przygotuje ścieżkę edukacyjną prowadzącą do grobów. Projekt jest przykładem udanej współpracy wielu partnerów, zaangażowanych i zdeterminowanych, aby przywrócić właściwą pamięć o tym miejscu i spoczywających w nich ofiarach. Jest jednocześnie próbą zaproponowania nowego języka upamiętniania, który dopasowuje się do otoczenia i wchodzi z nim w dialog, szanując lokalny ekosystem.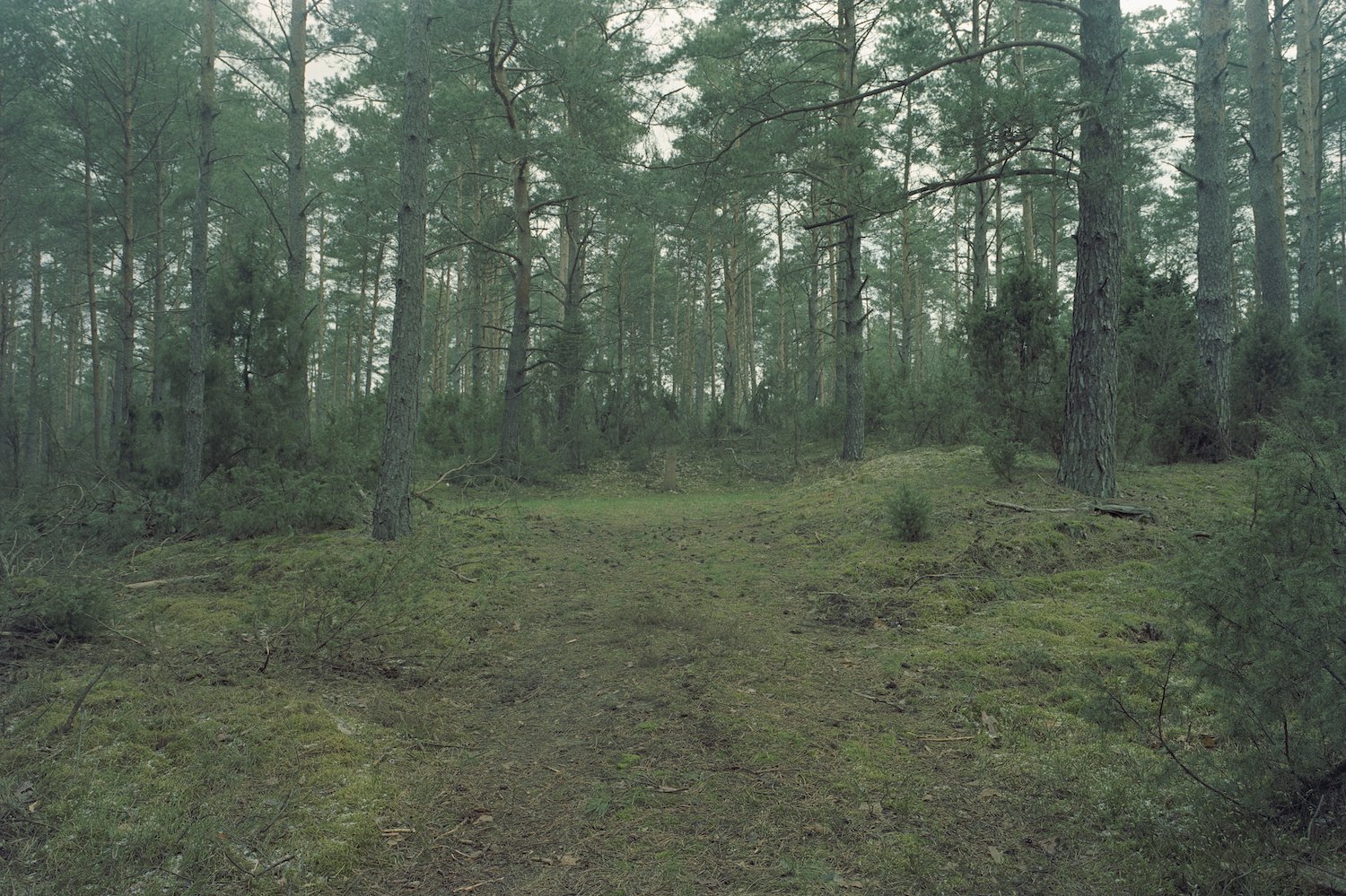 W czym potrzebujemy pomocy?
Fundacja Zapomniane dostała częściowe dofinansowanie na realizację tego projektu od MKDNiS w kwocie 68000 zł. Aby zrealizować to upamiętnienie w takiej formie, jakiej byśmy chcieli, potrzebujemy 168 000 zł. Nasza fundacja działa w trybie projektowym, pozyskując na działania projektowe środki z programów grantowych, stanęliśmy więc przed wyzwaniem zdobycia 100 000 zł, żeby zrealizować ten wspaniały projekt. Te środki pozwolą nam na pokrycie kosztów: projektu nowego upamiętnienia (10 000 zł), zakupu dwóch kamieni (duże granity o wymiarach około 2 m x 3 m) do obu lokalizacji (70 000 zł), wykonania prac rzeźbiarskich i elementów architektonicznych (50 669 zł), opłacenia pracy geotechnika (3 000 zł) oraz konstruktora (3 500 zł), a także projektu zieleni, zakup roślinności, jej transport oraz nasadzenia (11 000 zł) oraz transportu i organizacji uroczystości upamiętniającej. Ogromnie liczymy na Wasze wsparcie. Każda, nawet niewielka kwota jest ważna i przybliża nas do realizacji tego przedsięwzięcia.
Co wydarzyło się w Szumowie?
W lesie Rząśnik na terenie gminy Szumowo znajdują się masowe groby ludności żydowskiej z Szumowa oraz okolicznych miejscowości zamordowanych, którzy zostali brutalnie zamordowani w sierpniu 1941 roku . Liczbę zamordowanych tu i pochowanych żydowskich kobiet, mężczyzn i dzieci szacuje się na około 1500 osób.  W pierwszej kolejności wymordowano niemal całe społeczności żydowskie z Szumowa oraz okolicznych miejscowości, m.in. z Kosewa, Lubotynia, Andrzejewa, Zaręb Kościelnych. W sierpniu 1941 roku zgromadzono około 700 osób na podwórzu plebanii w Szumowie załadowano ich na samochody ciężarowe i wywieziono do lasu. Na groby wykorzystano głębokie doły, w których stacjonujące tam do czerwca 1941 roku oddziały Armii Czerwonej planowały budowę bunkrów. Przed rozpoczęciem wojny niemiecko-radzieckiej zdążono jedynie wybetonować ich dno. Naocznymi świadkami tych strasznych wydarzeń byli mieszkańcy Szumowa, zmuszeni do zakopywania zwłok. Po jakimś czasie do tego samego lasu przywieziono grupę Żydów z Zambrowa, głównie mężczyzn, i również ich zamordowano.
Przeczytaj więcej o tych miejscach na naszej stronie:
☛ https://zapomniane.org/miejsce/szumowo/
☛ https://zapomniane.org/miejsce/szumowo-grob-nr-2/
Śledź działania Fundacji i aktualne informacje na temat zrzutki na Facebooku!
[fotografie autorstwa Szymona Lenarczyka (widok z lotu ptaka) i Fundacji Zapomniane].
Jeśli nie posiadasz polskiego konta bankowego, możesz dokonać wpłaty bezpośrednio na konto walutowe Fundacji Zapomniane.
Tytuł przelewu: Szumowo.
Przelewy walutowe lub zagraniczne:
Rachunek walutowy EUR: IBAN: PL  80 2490 0005 0000 4600 9553 5935
Rachunek walutowy USD: IBAN: PL 57 2490 1057 0000 9901 8821 2168
BIC/SWIFT: ALBPPLPW
Alior Bank, ul. Łopuszańska 38d, 02-232 Warszawa
Dane odbiorcy:  Fundacja Zapomniane, Twarda 6, 00-950 Warszawa
English below:
It is customary in the Jewish tradition to put small stones on the graves instead of flowers. We invite you to add your symbolic stone to commemorate 1,500 Jewish victims of the Holocaust buried in mass graves in the Rząśnik forest in the Szumowo commune (Podlaskie Province). Each donation will help us to successfully carry out this endeavor.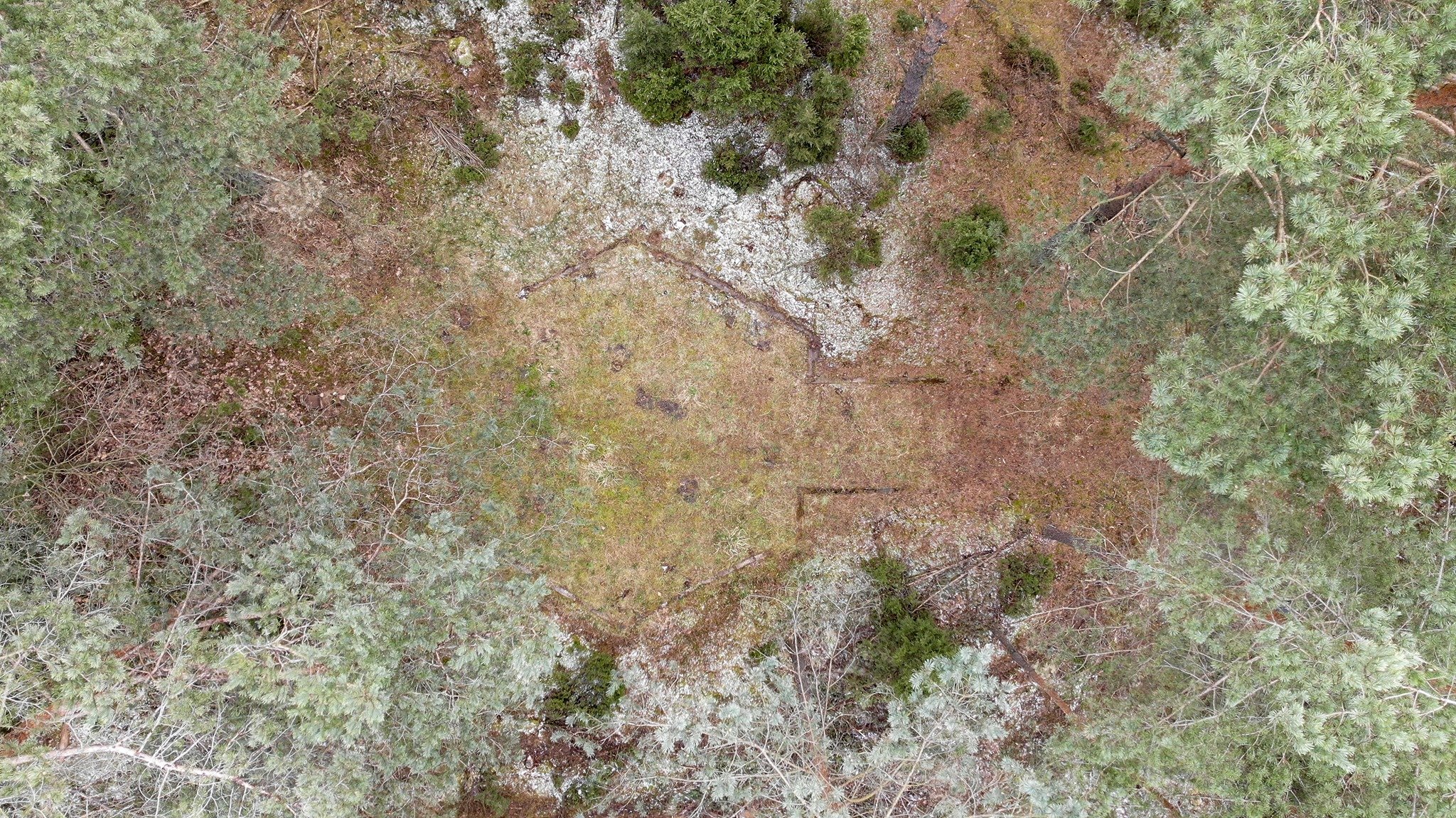 In August 1941, about 700 people, Jews from Szumowo, Kosewo, Lubotyń, Andrzejewo and Zaręby Kościelne, were gathered in the courtyard of the local church in Szumowo, loaded onto trucks and taken to the forest, where they were shot and buried in preexisting pits.The inhabitants of Szumowo, forced to bury the bodies, were eyewitnesses to these terrible events. After some time, a group of Jews from Zambrów, mostly men, were murdered and dumped in the same pits. To this day the two mass graves remain unmarked, unsecured and nearly forgotten.
When visiting a grave the Jewish custom is to leave a stone, symbolically building up the gravestone that is already there, in order to insure the memory of the deceased endures. In that vein we invite you to add a stone to the monument being created to commemorate the 1,500 Holocaust victims who lie in a mass grave in the Rząśnik forest in near the town of Szumowo. Each donation will bring us closer to our goal of creating a proper memorial to these holy people who left the world without a trace remaining. 
The ultimate act of benevolence in Judaism is to care for the dead, as there is no self interest involved, the dead can not return the favor. The final act of caring for the dead is to raise a stone on their grave so that their names, deeds, and resting place will not be lost to oblivion. Your contribution helps us to raise a memorial that will testify to the tragic death of these Jews and ensure that their memory lives on. Together we can insure that the final act connected to this site is not a brutal murder but an act of loving memory. Together each of our small stones will create a memorial to honor the sacrifice of thes 1,500 men, women and children. 
How will we commemorate this place?
A monument erected several decades ago currently stands at  one of the two mass graves in the forest.  The inscription does no justice to the martyrs, the site and the events that took place there. The monument was built out of shoddy materials and is crumbling. Most tragically the actual site of the burial is not properly secured leaving the human remains that lie there in danger of being desecrated. Jewish law requires that human remains are protected from any disturbance - whether caused by humans, animals or weather conditions. Thus the first goal of our project is to delineate and secure the area of ​​mass graves.
Because of the forest location we will use landscape architecture - shrubs, trees and groundcover - to protect and mark the mass graves. We have developed a solution that will distinguish the burial site, secure it and constitute a living monument. In this era of climate crisis, securing the site with native plants is a more elegant solution than using materials alien to the forest. 
Our project is supported by the Chief Rabbi of Poland, Michael Schudrich, specialists in Jewish law, and the local forestry. The Szumowo local government is a partner and is the process of creating an educational path leading to the graves. The project is a collaboration of various stakeholders, committed and determined to restore the memory and dignity of this place and its victims. This project proposes a new language of commemoration that adapts to the environment and enters into dialogue with it, respecting the local ecosystem.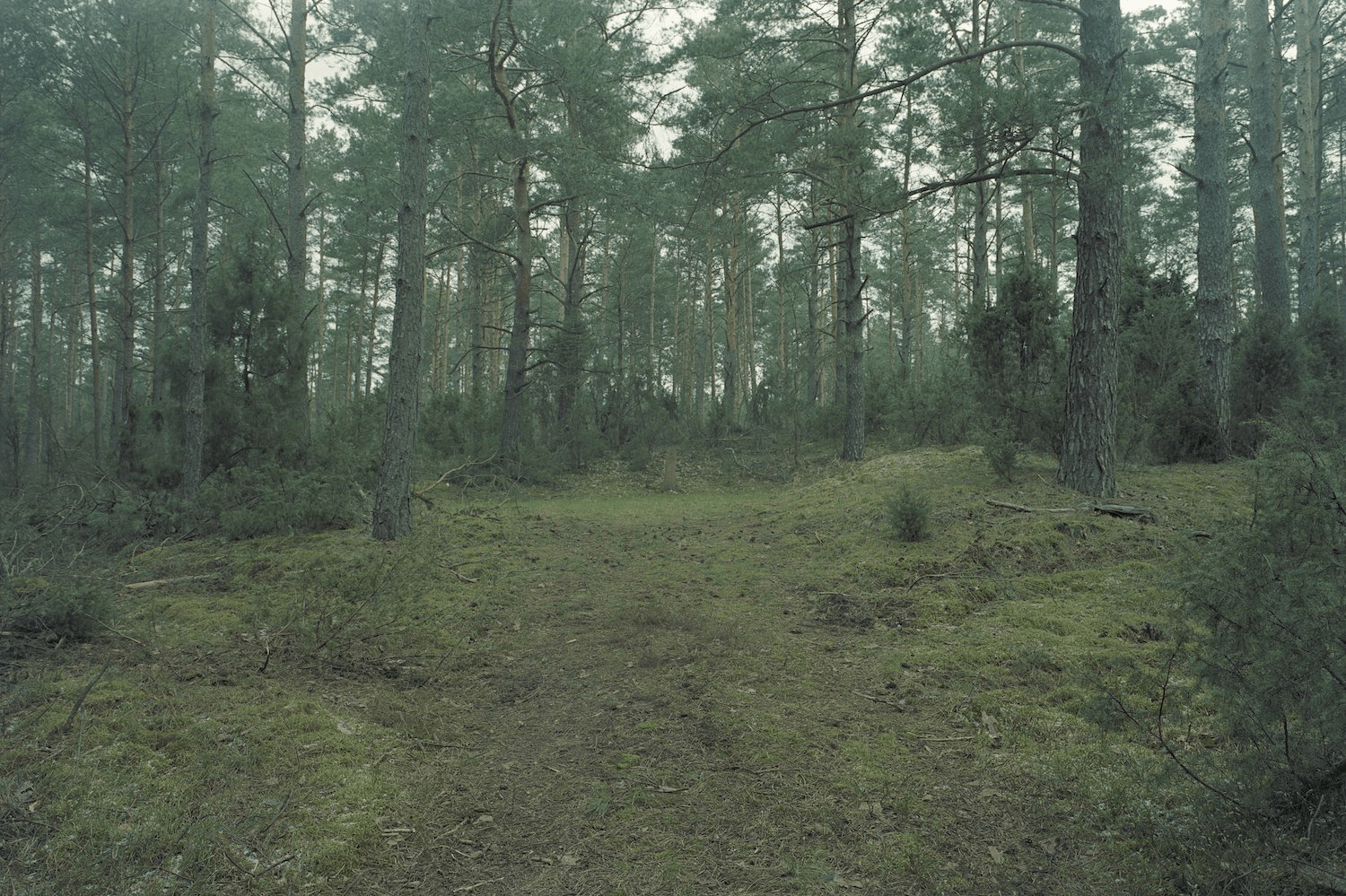 What help do we need?
The project's budget is PLN 168,000. The Zapomniane Foundation has received the grant from the Ministry of Culture and National Heritage for PLN 68,000. We are now working on raising PLN 100,000 to carry out this project.  These funds will allow us to cover the following costs: the design of a new commemoration (PLN 10,000), the purchase of two stones (large granites, approximately 2 mx 3 m) for both locations (PLN 70,000), doing the sculptural works as well as the architectural elements (PLN 50,669), hiring  a geotechnician (PLN 3,000) and a constructor (PLN 3,500) as well as greenery design, purchasing of vegetation, its transport and planting (PLN 11,000). We need  your support to create this memorial, we need this memorial to provide protection, dignity and memory for the 1,500 men, women and children whose only fault was being born a Jew. 
Read more about these places on our site:
https://zapomniane.org/en/miejsce/szumowo-grave-no-1/
https://zapomniane.org/miejsce/szumowo-grob-nr-2/
Follow the Foundation's activities and up-to-date information about the project on Facebook!
Payments from abroad should be made directly to the currency account of the Zapomniane Foundation.
Transfer title: Szumowo.
Currency or foreign transfers:
EUR currency account: IBAN: PL 80 2490 0005 0000 4600 9553 5935
USD account: IBAN: PL 57 2490 1057 0000 9901 8821 2168
BIC / SWIFT: ALBPPLPW
Alior Bank, ul. Łopuszańska 38d, 02-232 Warsaw
Recipient's details: Fundacja Zapomniane, Twarda 6, 00-950 Warsaw
The world's first card for receiving payments. The Payment Card.
The world's first card for receiving payments. The Payment Card.
Find out more