id: nc235d
Sprzęt sportowy by spełniać marzenia
Sprzęt sportowy by spełniać marzenia

Description
Dzień dobry wszystkim. Jak każdy z nas chciał bym spełniać marzenia. Chęci są ogromne . Sprzęt na którym trenuje jest już w stanie opłakanym. Trener nie ma środków by zafundować mi nowy, ja tym bardziej ponieważ nie pochodzę z bogatej rodziny. Nie ma mi kto go zasposnorować. A z wypłaty nie jestem w stanie odłożyć wystarczająco by zafundować sobie nowy sprzęt. Dlatego dodaję tutaj ogłoszenie. Z Góry wielkie Dziękuję za cokolwiek.
Contributors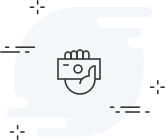 No donations yet, be first to donate!
Our users created
620 962 whip-rounds
and collected
371 462 023 zł
What are you collecting for today?