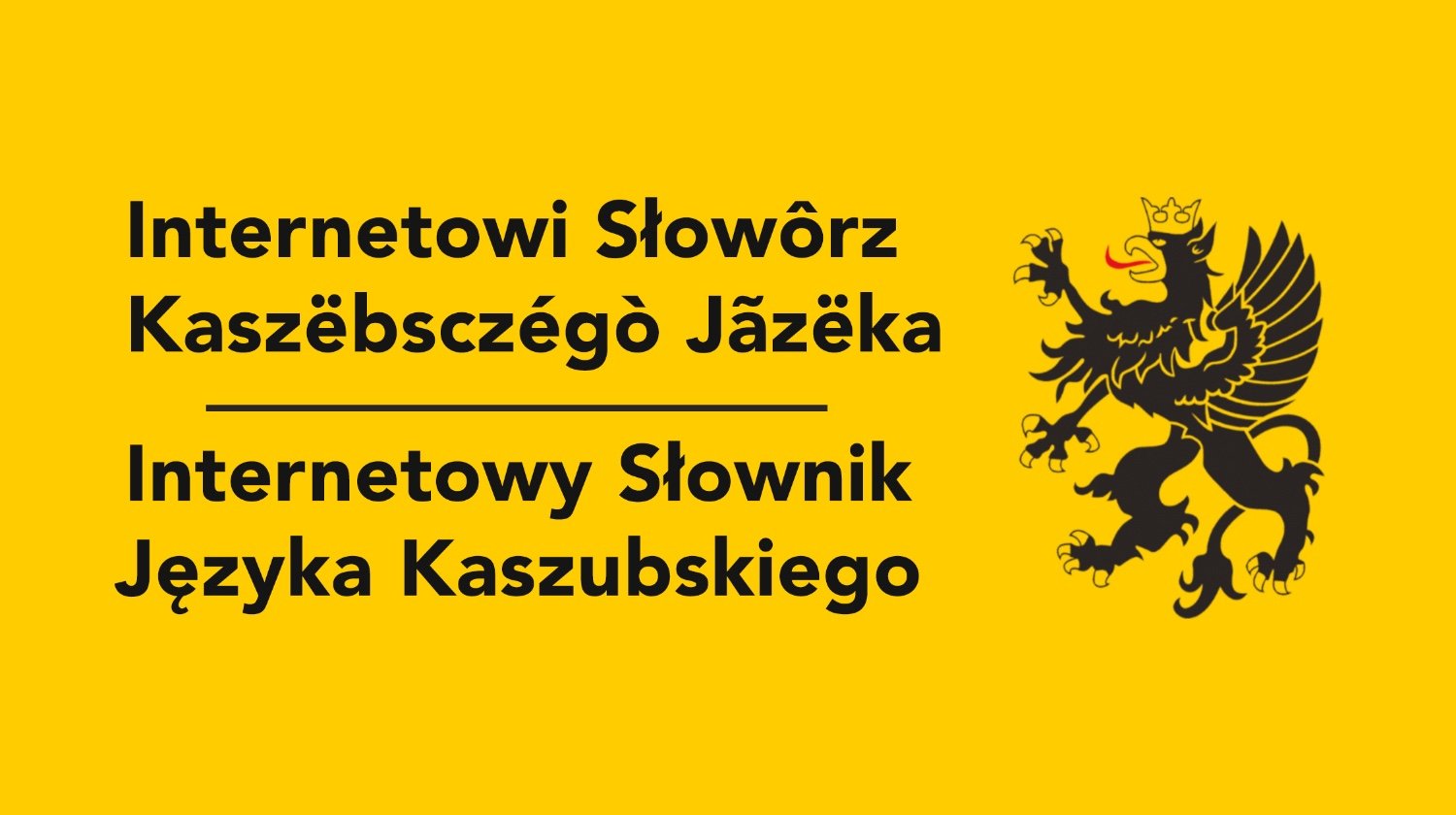 id: nvtf5r
Internetowy Słownik Języka Kaszubskiego
Internetowy Słownik Języka Kaszubskiego
Support your passion. Regularly.
Description
Czy szukaliście kiedyś jakiegoś słowa po kaszubsku w internecie? A może próbowaliście sprawdzić pisownię kaszubskiego słowa? 
W każdym razie teraz możecie już to zrobić w jednym miejscu! Stworzyliśmy i rozwijamy słownik języka kaszubskiego.
Wystarczy wejść na stronę https://sloworz.org
Nasza fundacja postawiła sobie za cel stworzenie takiego słownika, wiemy bowiem, jak jego brak doskwiera użytkownikom języka kaszubskiego, osobom uczącym się tego języka w szkole oraz ludziom, którzy chcieliby się go nauczyć lub pogłębić jego znajomość.
Słownik jest cały czas, na bieżąco, rozwijany i uzupełniany. W tej chwili skupiamy się na wprowadzeniu jak największej liczby haseł. Jednocześnie istniejące hasła są rozbudowywane i uzupełniane. Chcemy też dodać wymowę po kaszubsku istniejących haseł w słowniku, tak by każdy mógł posłuchać jak się dane słowo wymawia.
Jednak, by zapewnić płynność i ciągłość prac nad słownikiem, potrzebne są pieniądze. Musimy zapłacić osobom, które go budują. A to mrówcza praca, która wymaga wiedzy, dokładności i skupienia. Opracowanie jednego rzeczownika zajmuje średnio kilkanaście minut. Trzeba podać definicję słowa, znaleźć jego pochodzenie, odmienić przez przypadki, podać przykłady użycia, wskazać słowa powiązane, hiperonimy, synonimy itd.
Aby opłacić 3 osoby, które pracują przy słowniku, potrzebujemy 9 tys. zł miesięcznie. Pieniądze są też potrzebne na opłacenie prac informatycznych, wprowadzanie poprawek, zmian lub usprawnień.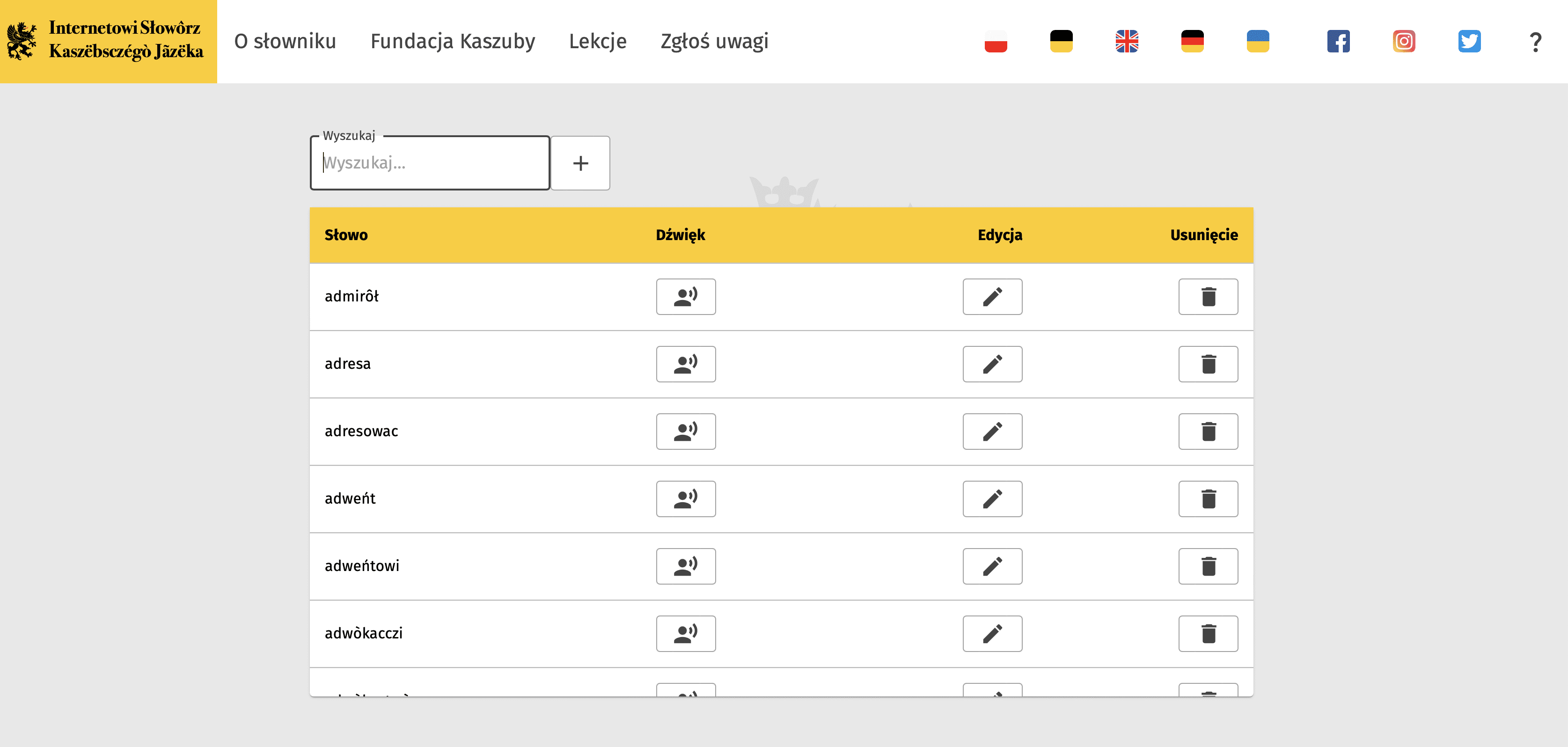 W tej chwili skupiamy się na wersji polsko-kaszubskiej. W przyszłości słownik chcemy rozbudować o wersje: angielską, niemiecką i ukraińską. To jednak będzie wymagać zgromadzenia środków i zespołu specjalistów, którzy się tym zajmą. Chcemy też, aby na stronie pojawiły się lekcje języka kaszubskiego, by każdy zainteresowany mógł się go uczyć.
To wszystko można zrobić, jednak aby się udało, potrzebni są ludzie i potrzebne są pieniądze.
Jest to działanie, które potrwa co najmniej kilka lat. Ze względu na kondycję języka kaszubskiego nie można już dłużej czekać. Dziś jeszcze mamy szansę uratować mowę naszych rodziców, naszych przodków.
Jak możecie w tym wszystkim pomóc? 
Na dwa sposoby. 
Możecie ustawić cykliczną – comiesięczną – wpłatę na rzecz słownika w dowolnej wysokości. Pozwoliłoby nam to planować rozwój i wydatki, gdyż wiedzielibyśmy, jaką kwotę mamy co miesiąc do dyspozycji.
Możecie też przekazać jednorazowy datek na rzecz słownika.
Za każdą wpłatę szczerze i serdecznie dziękujemy, każda pomaga ratować i rozwijać naszą mowę.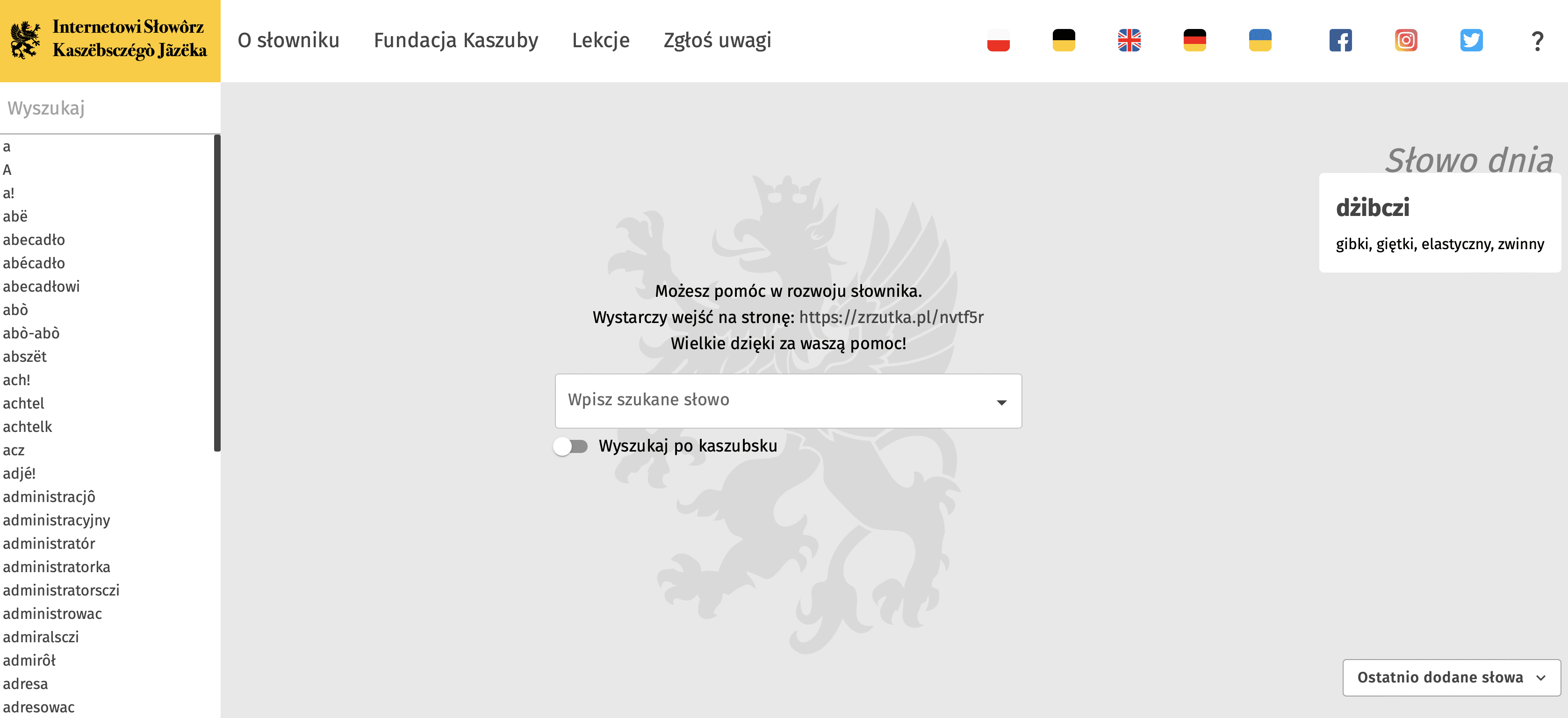 Jeżeli macie jakieś pytania dotyczące słownika i prac nad nim, macie jakiś pomysł lub chcecie zapytać o zbiórkę, to na stronie słownika jest formularz kontaktowy – napiszcie do nas.
Jeśli chcielibyście wesprzeć rozwój słownika jako firma lub instytucja, to też do nas napiszcie.
Benefits of a recurring support:
The organizer receives 100% of your funds - we do not charge any commission
You remain in full control - you can stop the support at any time without any obligations
The organizer can fully focus on his work
You get permanent access to posts and a special distinction
You don't have to remember about the next payments
It's easier than you think :)
The world's first card for receiving payments. The Payment Card.
The world's first card for receiving payments. The Payment Card.
Find out more