id: ny7tb8
Nowotwór złośliwy gruczołu krokowego
Nowotwór złośliwy gruczołu krokowego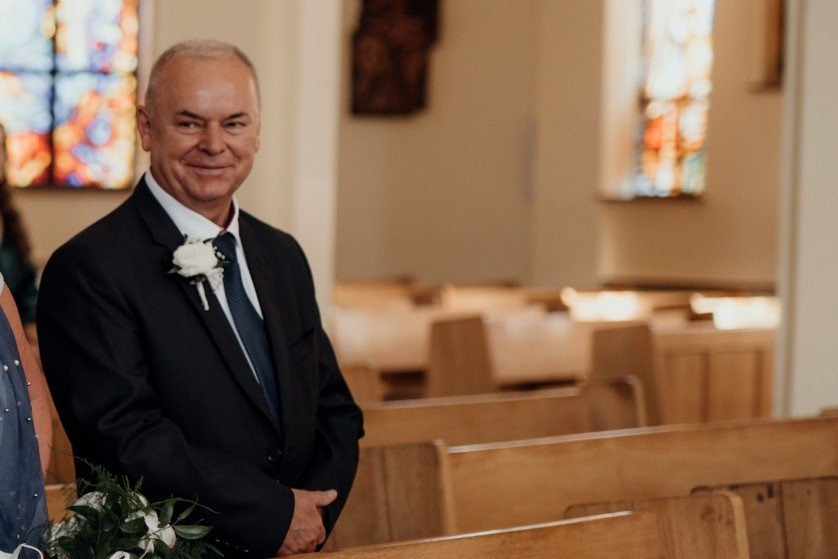 The organizer verified the description with proper documents.
Donate
Zrzutka.pl does not charge any commission
Description
Na wstępie chciałbym bardzo serdecznie podziękować za zrzutkę, którą organizowałem wraz z rodziną rok temu. Jestem wzruszony i dozgonnie wdzięczny za pomoc, którą otrzymałem.
Nazywam się Mirosław Papież i mam 64 lata. Jestem szczęśliwym mężem, ojcem i dziadkiem. Do 2017 roku wiodłem aktywny tryb życia będąc zdrowym. Niestety dnia 7 lutego 2017 mój świat się zatrzymał. Na oddziale Urologii w Szpitalu Specjalistycznym w Międzylesiu pobrano ode mnie materiał do badania histopatologicznego. Po wykonaniu biopsji rozpoznano u mnie złośliwy nowotwór gruczołu krokowego. W kwietniu tego samego roku w trybie natychmiastowym skierowano mnie na wycięcie guza prostaty, gdyż jego rozwój zagrażał mojemu życiu. Jestem człowiekiem, który nigdy nie umiał prosić o pomoc jednak obecna sytuacja skłoniła mnie do zaakceptowania mojej sytuacji i wyjściem z prośbą o pomoc, ponieważ chce żyć! Rak prostaty jest wstydliwą częścią dla wielu mężczyzn dlatego dopiero po namowie moich dzieci zwróciłem się do Was o wsparcie w tej nieustannej walce. Po trzech tygodniach od wyjścia ze Szpitala odebrałem wynik histopatologiczny potwierdzający "nowotwór w płacie lewym ogniskowo w podstawie oraz szczycie, z naciekaniem jednego z pęcherzyków nasiennych". Po przebytej operacji i wyroku jaki zapadł zostałem skierowany na Radioterapię, którą zacząłem od 23 maja 2017 roku i kontynuowałem ją do 26 lipca 2017 r. Po skończonej radioterapii podjąłem dalsze leczenie w Szpitalu w Międzylesiu, gdzie leczyłem się do końca 2019 roku. Leczenie to nie przyniosło żadnego efektu ani poprawy. Zaczęły się u mnie powikłania pooperacyjne takie jak nietrzymanie potrzeb fizjologicznych, bóle w dole brzucha czy bóle przy oddawaniu moczu. Z tymi problemami borykam się do dnia dzisiejszego.
W 2020 roku podjąłem prywatne leczenie i rozpocząłem kosztowną rehabilitację, która nie tylko miała pozwolić mi wrócić do zdrowia, ale miała pozwolić na normalne funkcjonowanie. Niestety i to nie przyniosło pożądanego efektu. W związku z coraz to większymi problemami ze zdrowiem zdecydowałem się po raz kolejny na wizytę lekarską w prywatnej klinice dr. Ambroziaka w Warszawie. Po konsultacji lekarskiej podjąłem decyzję wraz z lekarzem Urologiem Albertem Gugałą o wykonaniu natychmiastowej operacji, która nie tylko daje mi duże szanse na powrót do zdrowia, ale na powrót do normalnego, w miarę komfortowego życia. 
Dnia 01.02.2021 roku w prywatnym Szpitalu LUXMED na oddziale Urologii w Warszawie przy ulicy Puławskiej 455 wykonano u mnie operację po rozpoznaniu ICD-10 - nietrzymanie moczu, stan po prostatektomii i radioterapii z powodu raka stercza (Nowotworowe zwężenie cewki moczowej). Zastosowano u mnie liposukcję brzuszną - autologiczny przeszczep tłuszczu w okolicę zwieracza sp. Leszczyńskiego. Operacja ta miała mi dać dużą szansę na wyleczenie i w miarę komfortowe życie.
Od operacji minęło już 12 miesięcy, częściowo pozwoliła ona poprawić niektóre funkcje urologiczne. Niestety od operacji nadal chodzę z cewnikiem, co utrudnia mi codzienne funkcjonowanie.
Po rocznych kontrolach, badaniach i rehabilitacjach wraz z Dr. Albertem Gugałą zdecydowaliśmy, że potrzebna będzie następna operacja, której celem będzie rekonstrukcję cewki moczowej oraz wszczepienie AMS800. Operacja planowana jest pod koniec lutego 2022 roku. Poprzedzona będzie szeregiem badań m.in wycięciem hemoroidów, usunięciu stanów zapalnych oraz wykonaniu kolonoskopii.
Operacja ma na celu poprawę mojego życia poprzez usunięcie na stałe cewnika. Uwolni mnie to od ciągłego bólu w obrębie pęcherza, oddawania moczu z krwią, nieprzespanych nocy oraz dyskomfortu psychicznego w ciągu dnia (spowodowanego ciągłymi myślami czy zawór cewnika w danym momencie się nie odblokuje i nie przysporzy mi wstydu podczas wykonywania codziennych czynności - w pracy, sklepie itd.)
The world's first Payment Card. Accept payments wherever you are.
The world's first Payment Card. Accept payments wherever you are.
Find out more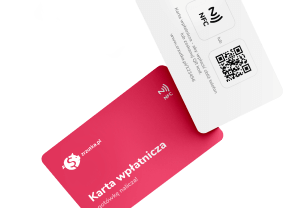 Our users created
851 968 whip-rounds
and collected
736 919 414 zł
What are you collecting for today?