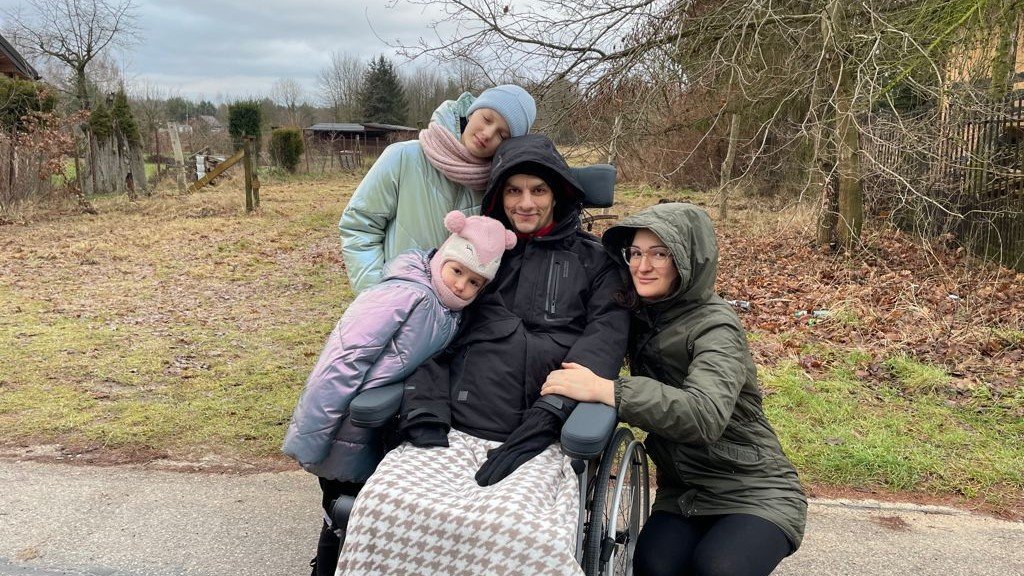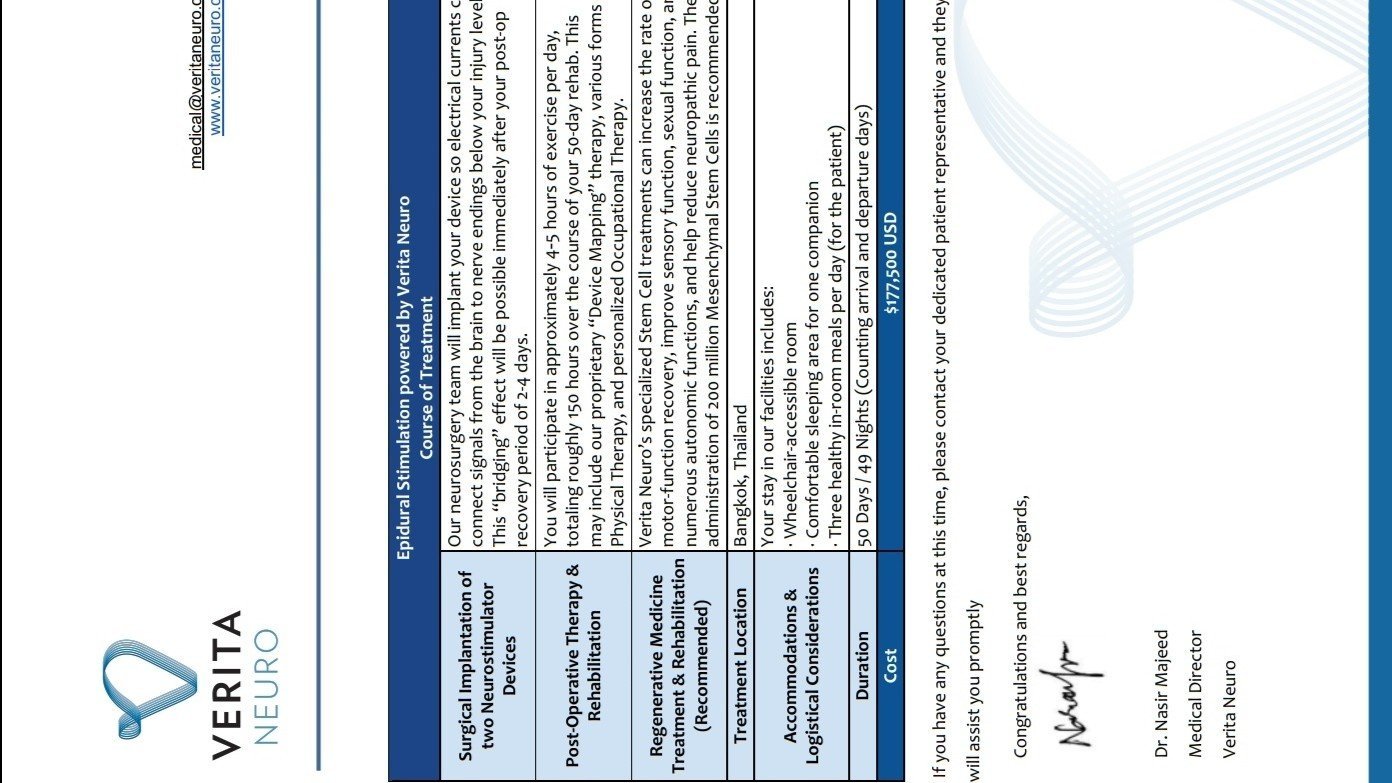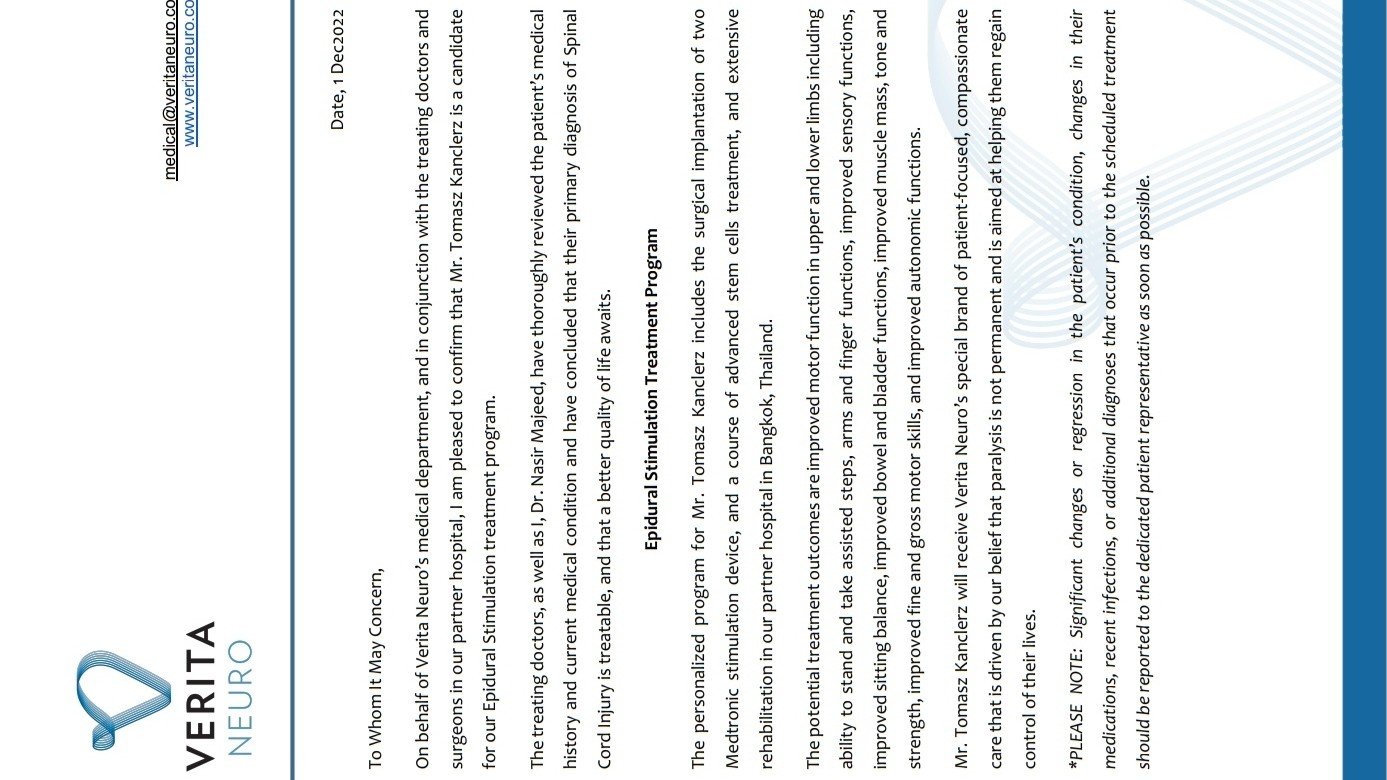 id: uu4m2r
Ostatnia umiera nadzieja!
Ostatnia umiera nadzieja!
Our users created 957 137 whip-rounds and collected 963 647 476 zł
What are you collecting for today?
Description
Witaj ☺
Na wstępie, chciałbym bardzo podziękować wszystkim którzy do dziś wspierają mnie i moją rodzinę w tej bardzo ciężkiej i trudnej sytuacji. Dziękuję również, każdemu kto udostępnił czy wsparł finansowo poprzednią zrzutkę. Dzięki temu, przez ponad rok korzystałem z rehabilitacji przyłóżkowej, która odbywała się 5 a czasem 6 dni w tygodniu. Mogłem również zakupić niezbędne medykamenty do walki z ogromną odleżyną powstałą w wyniku zaniedbań personelu medycznego, oraz konsultować się u lekarzy specjalistów. Tekst ten pisze samodzielnie trzymając w buzi rysik, tylko tak mogę obsługiwać telefon. Na szczęście pojawiły nowe możliwości, dzięki którym będę mógł wrócić do normalnego funkcjonowania. Moja walka trwa.
Dlaczego potrzebuję Twojego wsparcia?
Choć wydawało mi się, że nic mnie nie pokona, to los nie pozwolił mi na to, bym tak myślał… Podczas rodzinnego wypadu do parku trampolin postanowiłem pójść za radą instruktora i zrobić salto sportowe w tył. To był poważny błąd, którego konsekwencje ponoszę do dziś – zarówno ja, jak i moi bliscy, którzy są ze mną i pomagają mi w codziennym funkcjonowaniu.
Nie udało się. Choć byłem wysportowany dzięki uprawianiu sportów walki i regularnym ćwiczeniom siłowym, moje ciało zawiodło mnie. Nigdy nie zapomnę przerażenia, które zobaczyłem wtedy na twarzach najbliższych mi osób. Już na zawsze pozostanie ze mną wyrazy twarzy mojej żony, z której umknął wówczas jakiś pierwiastek życia i szczęścia.
Czego potrzebuję, by wrócić do stanu sprzed wypadku?
Nadzieją dla mnie jest Stymulacja Zewnątrzoponowa – operacja wykonywana poza granicami naszego kraju, w Tajlandii, której sfinansowanie w znacznym stopniu przekracza moje możliwości. Jej celem jest przekierowanie sygnału z mózgu tak, by generował ruchy poniżej miejsca urazu. 
Dzięki leczeniu odzyskam świadomą kontrolę nad nogami, co pozwoli mi na ponowne stawianie kroków. Jest to dla mnie ogromna szansa. Pierwsze rezultaty Stymulacji Zewnątrzoponowej widoczne są już po kilku dniach, a progres dostrzegalny jest z tygodnia na tydzień.
Jak możesz mi pomóc?
Choć bardzo bym chciał, by sukcesy w leczeniu zależały wyłącznie ode mnie, nie jestem w stanie sfinansować operacji. Wszczepienie stymulatorów zewnątrzoponowych, które pozwolą mi stanąć na nogi, to koszt 177 tysięcy dolarów, do tego dochodzą koszty neurorehabilitacji w wykwalifikowanym ośrodku rehabilitacyjnym po powrocie do kraju. Kwota, którą potrzebuję zebrać, to 1 milion 200 tysięcy złotych. Jest ona całkowicie poza moim zasięgiem, na co nie mam wpływu. Właśnie dlatego potrzebuję Twojej pomocy. 
Marzę o tym, by moja rodzina znów "miała mnie" w pełni. Nie mogę doczekać się momentu, w którym razem z córkami i żoną wejdę na szlak i będę zdobywał górskie szczyty. Czekam na chwilę, w której ponownie zobaczę błysk w oczach moich córek – szczęśliwych, spełnionych i zadowolonych z tego, że razem z rodzicami eksplorują świat, który ma im tak wiele do zaoferowania. Niestety sam nie dam rady zrealizować tego pragnienia. Wierzę jednak, że stanę na nogi i dam im wszystko, co najlepsze.
Poniżej list intencyjny z kliniki Verita Neuro przedstawiający plan leczenia.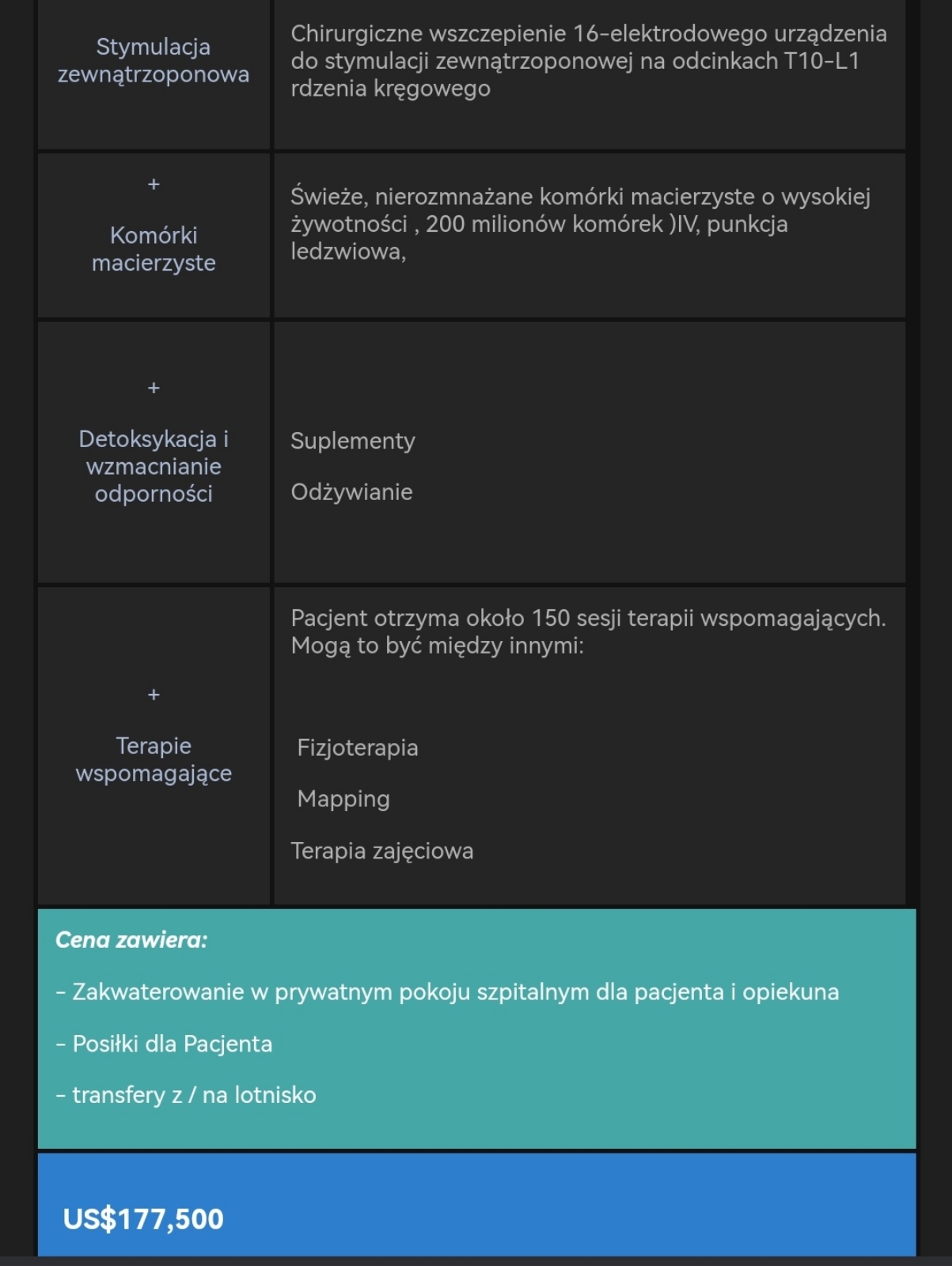 The world's first Payment Card. Accept payments wherever you are.
The world's first Payment Card. Accept payments wherever you are.
Find out more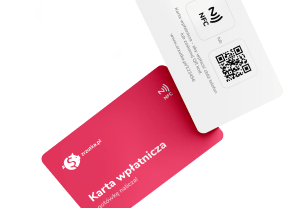 Nobody create moneybox for this whip-round yet. your moneybox may be the first!