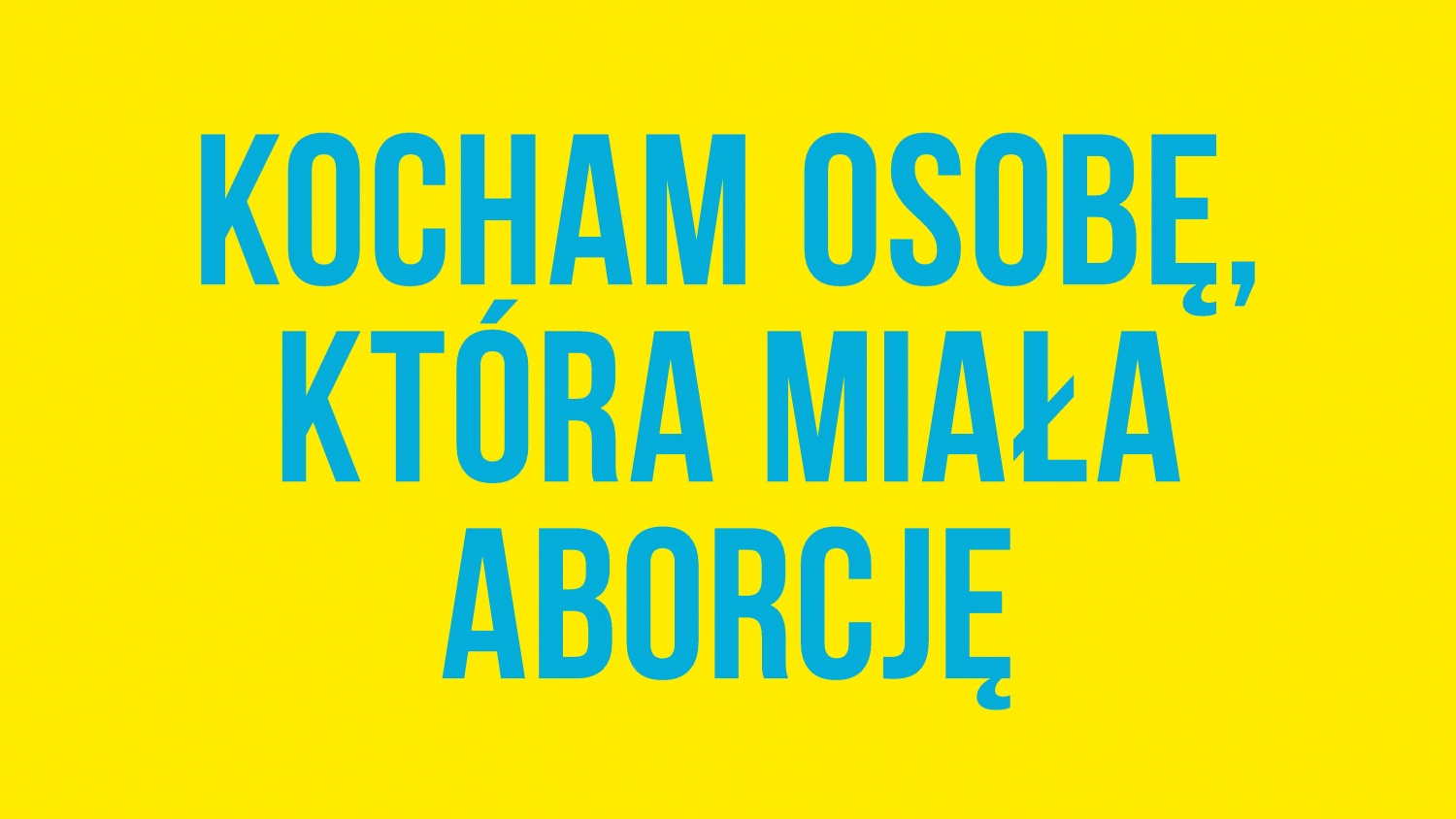 id: pmznh5
Kocham osobę, która miała aborcję - billboard
Kocham osobę, która miała aborcję - billboard
Our users created 911 881 whip-rounds and collected 873 529 893 zł
What are you collecting for today?
Description
Zbliżają się Walentynki - z tej okazji chcemy Was zaprosić do specjalnej zrzutki!
Zbieramy pieniądze na billboardy z treścią KOCHAM OSOBĘ, KTÓRA MIAŁA ABORCJĘ.
Dlaczego takie hasło? Najwyższy czas pokazać, że aborcja to powszechne doświadczenie, a osoby, które to doświadczenie maja, są wśród nas.
Aborcja ma imię, ma twarz, którą znasz, którą lubisz, którą kochasz.
Najwyższy czas postawić opór stygmatyzacji aborcji i wyrazić miłość do tych wszystkich osób, które zewsząd słyszą obrzydliwe rzeczy o aborcji. Wiele osób myśli, że nie zna żadnej osoby, która ma za sobą doświadczenie aborcji. A to jest po prostu niemożliwe. Aborcja jest powszechnym doświadczeniem, badania wskazują, że ma je 1 na 3 kobiety. Wszyscy kochamy jakąś osobę z doświadczeniem aborcji, ale możemy o tym nie wiedzieć!
Aborcja to nie (tylko) polityka, czy debata światopoglądowa. Aborcja to doświadczenie i decyzja, którą podejmują każdego dnia setki osób.
W Polsce od 4,6 do 5,9 miliona kobiet według badania CBOS z 2013 roku przynajmniej raz przerwało ciążę! To oznacza, że każdy zna i kocha przynajmniej jedną osobę, która miała aborcję, ale może o tym nie wiedzieć. Wciąż jest tak dużo stygmatyzacji aborcji, że osoby decydują się o niej nie mówić.
Autorką plakatu jest Amel Mana.
Dziękujemy!
Aborcyjny Dream Team & Kobiety w Sieci
www.aborcyjnydreamteam.pl
The world's first Payment Card. Accept payments wherever you are.
The world's first Payment Card. Accept payments wherever you are.
Find out more