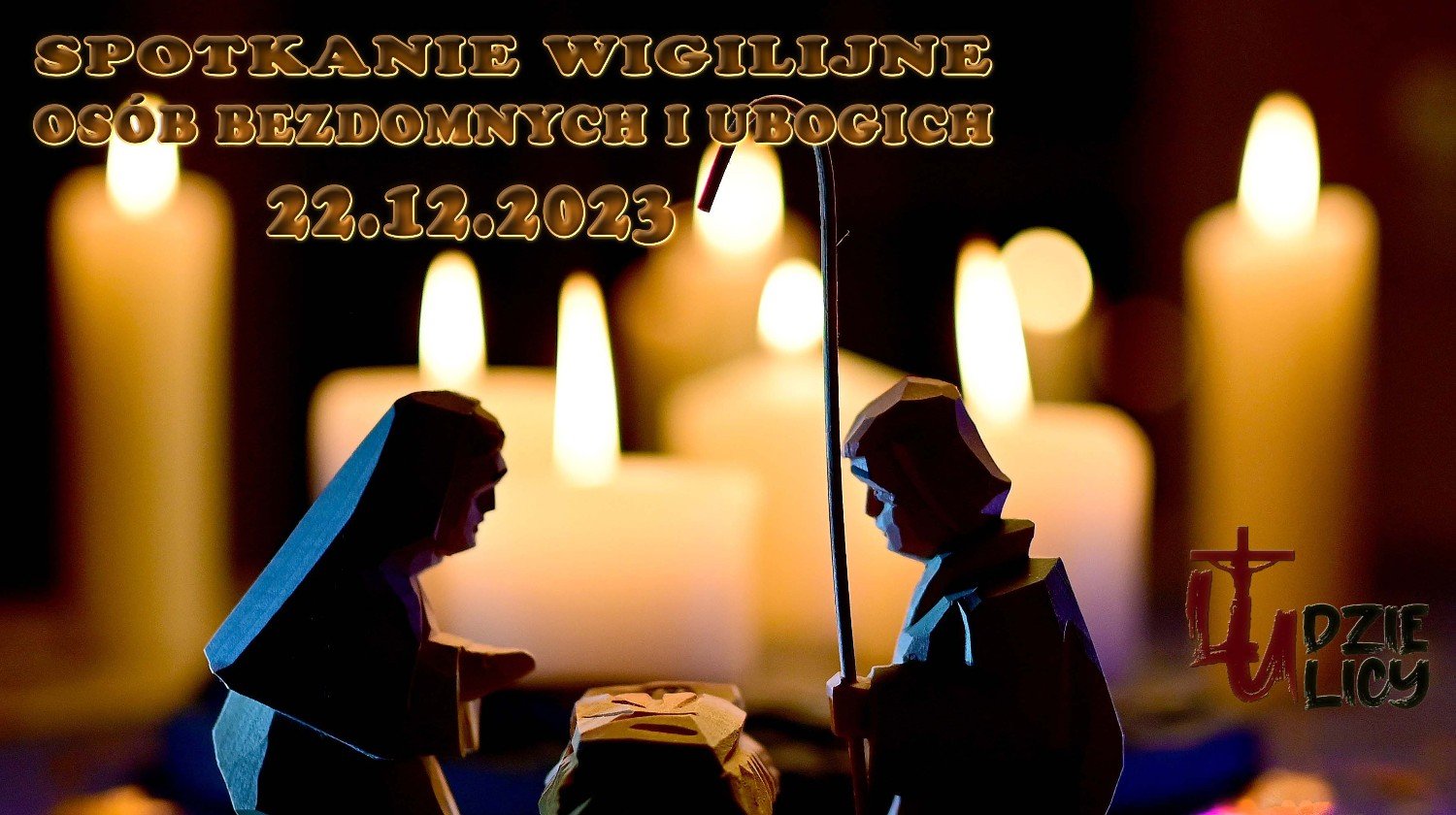 id: ruu4e7
Wigilia dla osób bezdomnych
Wigilia dla osób bezdomnych
Our users created 1 035 704 fundraisers and raised 1 103 482 763 zł
What will you fundraise for today?
Description
Wigilia dla osób bezdomnych
Kolejny raz chcemy spotkać się z naszymi ulicznymi siostrami i braćmi przy wigilijnym stole. Przed rokiem pierwszy raz się spotkaliśmy w takich okolicznościach i chyba nie było osoby, która nie zechciałaby powtórnie zasiąść przy stole. A było wtedy tak ....
i obecnie prosimy o wsparcie tymi samymi słowy co wcześniej ...
Wesołych Świąt, hmmm ...
nie dla każdego i nie zawsze są wesołe. Przyjaźnimy się z ludźmi, których to często dotyczy, bo te piękne dni równocześnie mogą pogłębiać poczucie samotności, poczucie wyobcowania, dotykać wielu tęsknot dnia teraźniejszego oraz tych przeszłych, wielu już przegranych szans.
Owe refleksje, nasze doświadczenia, nasza misja jako wspólnoty, a przede wszystkim sam Bóg zaprosił nas do zmiany formuły wspólnego świętowania. Nic złego nie było i nie ma w obdarowywaniu naszych sióstr i braci z ulicy, potrzebne są buty, ubrania, żywność i inne formy pomocy, ale ona dociera do tych osób za pośrednictwem różnych organizacji, wspólnot, ludzi dobrej woli.
Chcemy w tym kolejnym roku, wspólnie świętować, przy stole, przy kolędowaniu, w blasku Gwiazdy Betlejemskiej obdarować się tym co obecnie staje się najbardziej deficytowe, czyli czasem, uwagą, otwartością i szacunkiem.
Stąd nasza prośba o wsparcie, choćby i drobną kwotą, każdy datek sprawi naszym podopiecznym radość.
Za każdą wpłatę serdecznie dziękujemy, obiecujemy modlitwę ... Bóg Wam zapłać!
A poniżej trochę dźwięków ... Pan się zbliża :)
The world's first card for receiving payments. The Payment Card.
The world's first card for receiving payments. The Payment Card.
Find out more