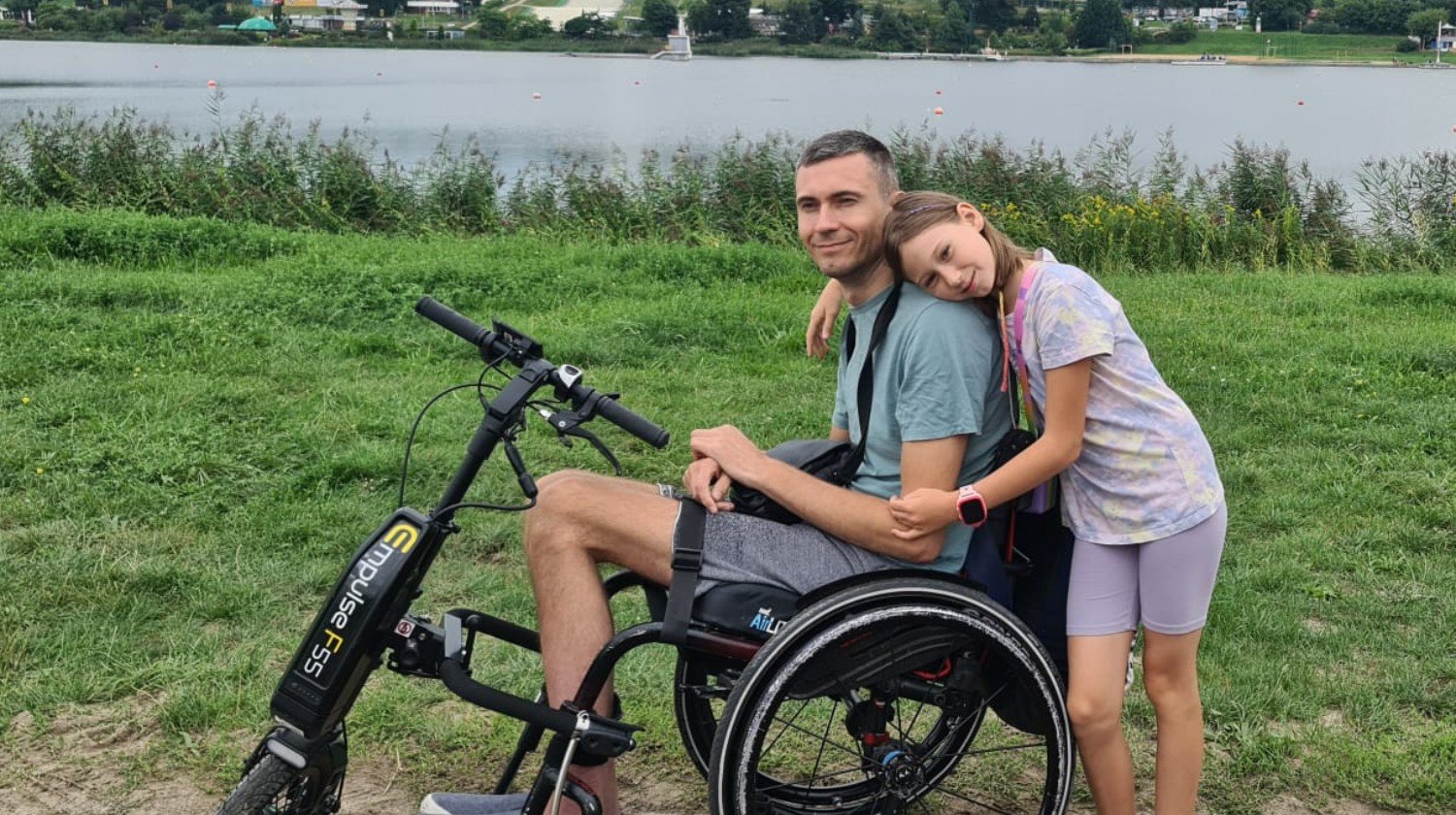 id: hd6fsj
Samochód - przystosowany dla ON.
Samochód - przystosowany dla ON.
Our users created 1 035 692 fundraisers and raised 1 103 463 200 zł
What will you fundraise for today?
Description
Mam na imię Błażej. Mam 39 lat, od 14 lat choruje na stwardnienie rozsiane, moje pierwsze problemy ze zdrowiem zaczęły się gdy wkraczałem w dorosłość, pomimo problemów zdrowotnych założyłem rodzinę, dziś jestem mężem i ojcem.
Dzięki poprzednio zorganizowanej zbiórce udało mi się zakupić odpowiedni wózek inwalidzki i sprzęt, który ułatwia funkcjonowanie na codzień w życiu rodzinnym i zawodowym - bycie bardziej samodzielnym i pomocnym.
Pracuję zawodowo, lubię to co robię i chciałbym mieć możliwość wykonywać swoją pracę jak najdłużej.
Nadarzyła mi się szansa na specjalistyczny samochód. Dostałem dofinansowanie z PFRON program S.A.M. natomiast kwota dopłaty i ubezpieczenia samochodu przewyższa mój budżet. Żeby być dalej aktywnym - walczyć z chorobą jestem zmuszony do wyjazdów na rehabilitację czy też co 12 tygodni do Łodzi do ośrodka, w którym dostaję specjalistyczne leczenie.
Samochód osobowy, który obecnie posiadam z racji sędziwego wieku kilkukrotnie podczas wyprawy do Łodzi na leczenie na trasie zawodził Nas co generowało dodatkowe koszty i stresujące sytuacje. Liczyliśmy się z wymianą auta dlatego zaczęliśmy odkładać na ten cel, zgromadzone środki jednak nie są wystarczające aby zdążyć uzbierać odpowiednią kwotę potrzebną na dopłatę aby zmieścić się w terminie umowy na dofinansowanie - ponieważ część uzbieranych środków musieliśmy przeznaczyć na nieprzewidziane wydatki związane ze zdrowiem.
Samochód, który chcę zakupić to samochód z windą, gdzie będę wjeżdżać na wózku co będzie dużym ułatwieniem - bez konieczności dźwigania mnie podczas przesadzania do samochodu (spastyka dodaje kilogramów) dla mojej żony.
Zakładam zbiórkę z nadzieją ze uda mi się zebrać choć część potrzebnej kwoty. Będę wdzięczny za wsparcie. Chociaż niewielkie.
Walczymy o lepsze jutro.
The world's first card for receiving payments. The Payment Card.
The world's first card for receiving payments. The Payment Card.
Find out more