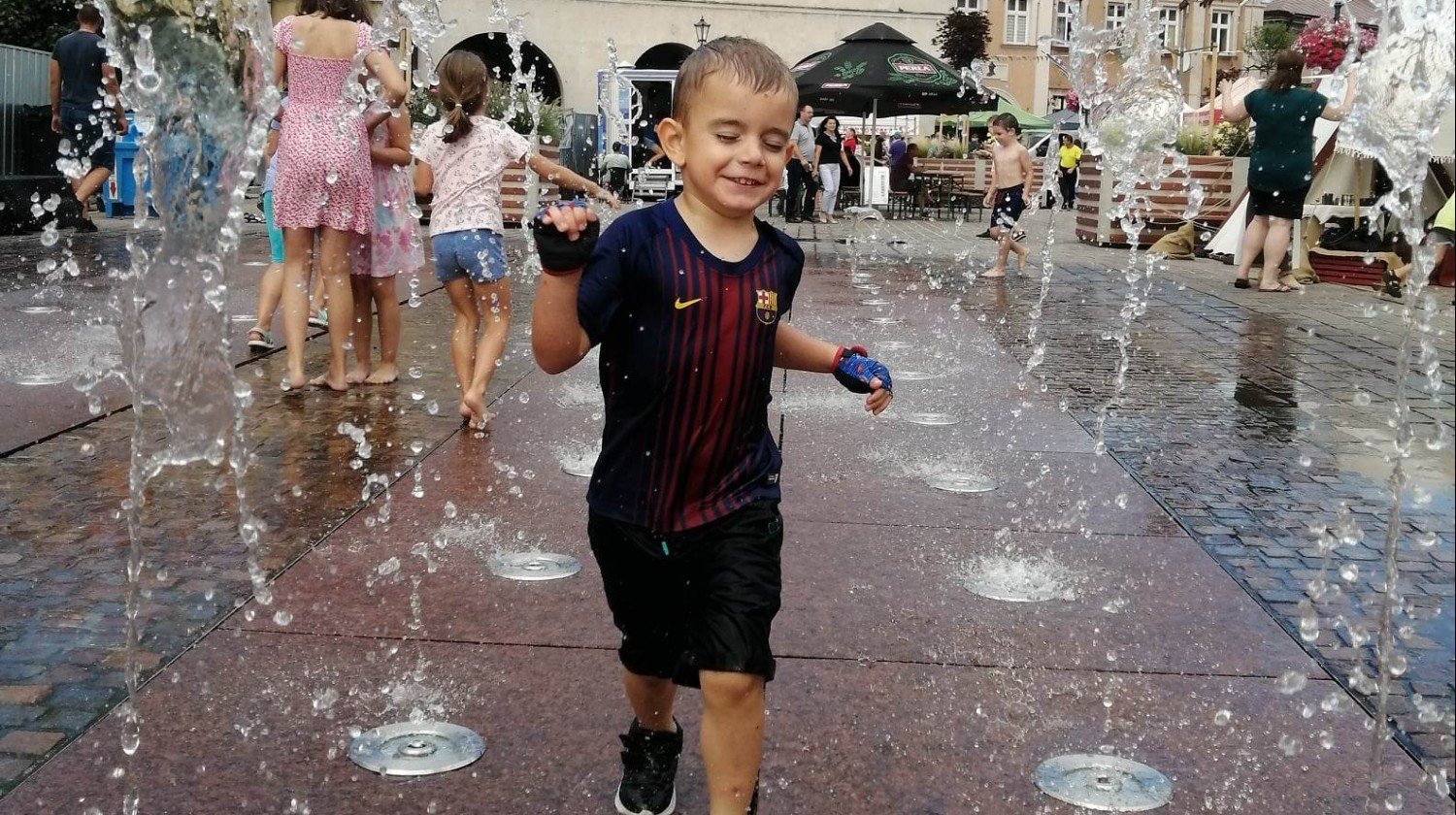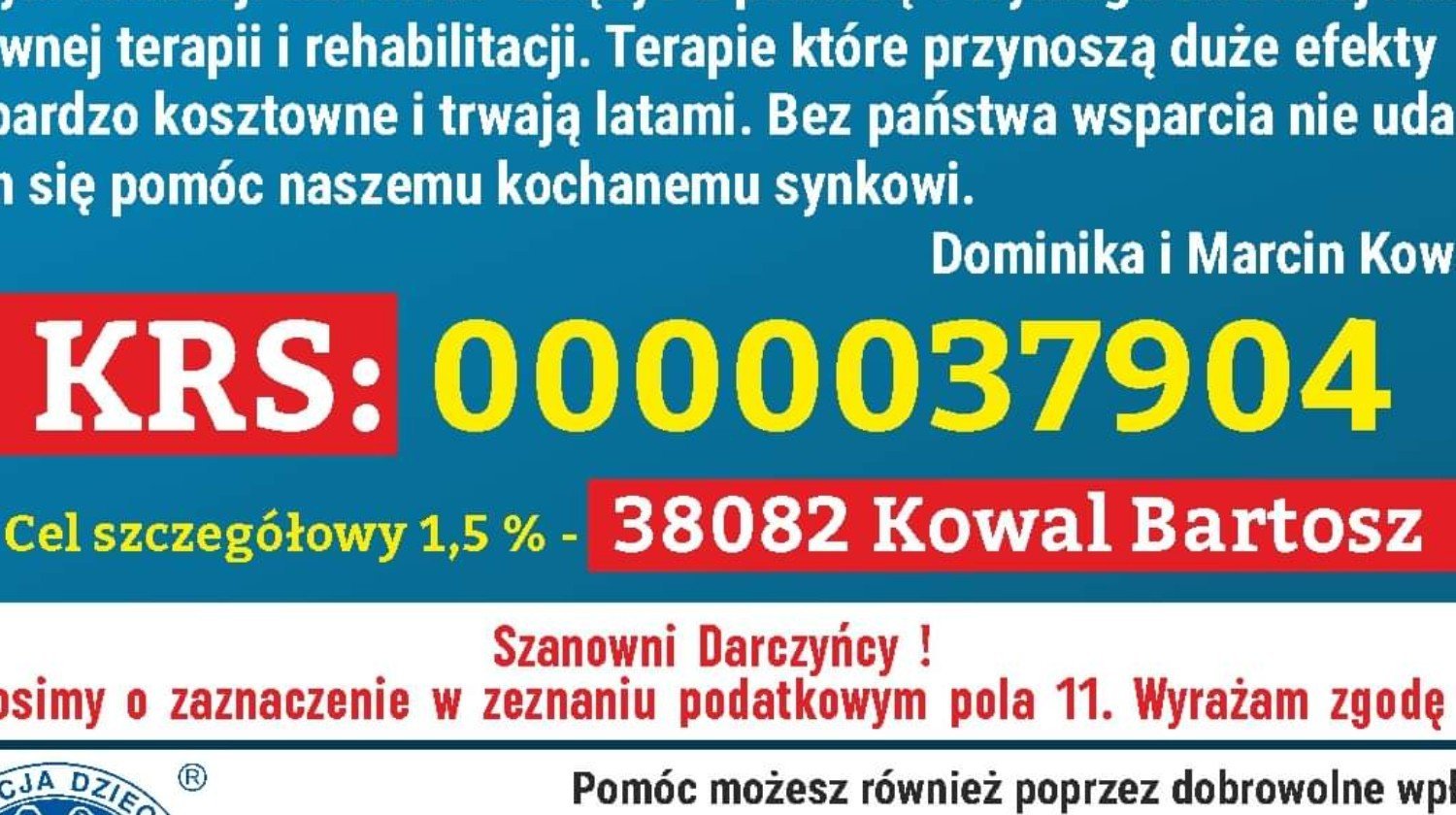 id: sdyu3g
Diagnoza genetyczna i leczenie nadzieją dla Bartusia
Diagnoza genetyczna i leczenie nadzieją dla Bartusia
The organizer verified the description with proper documents.
Whip-round was turned off by organizer
Inactive payments - the required operation of the organizer of the whip-round. If you are a organizer -
log in
and take the required action.
Share
Our users created 981 687 whip-rounds and collected 1 003 895 555 zł
What are you collecting for today?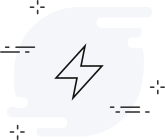 There are no updates yet.
Description
Bartuś to niespełna 6 letni chłopiec u którego 3 lata temu zdiagnozowano autyzm, opóźnienie rozwoju, zaburzenia napięcia mięśniowego, zaburzenia równowagi i koordynacji ruchów. Bartuś cierpi również na epilepsję, niedokrwistość oraz liczne alergie pokarmowe i wziewne. U naszego dziecka niedawno wykryto bardzo rzadką wadę genetyczną: Delecja cheterozygotyczna 5q15. Niezbędne jest poszerzenie diagnostyki genetycznej poprzez przeprowadzenie badania genetycznego WES TRIO w Zakładzie genetyki medycznej w Warszawie. Koszt badania wynosi 7500 zł. Utworzyliśmy tą zbiórkę, po to aby móc sfinansować to badanie oraz postawić trafna diagnozę. Bez szczegółowej diagnozy genetycznej nie będziemy w stanie wdrążyć odpowiedniego leczenia. Potrzebne będą również liczne konsultacje specjalistyczne, wykonanie kolejnych badań oraz dalsze kontynuowanie terapii. Bartuś od 3 lat każdego dnia dzielnie walczy o swoją przyszłość. Regularnie uczęszcza na fizjoterapię, basen, terapię integracji sensorycznej, dogoterapię, hipoterapię, terapię ręki, terapię umiejętności społecznych, rewalidację, zajęcia z psychologiem oraz neuro logopedą, a także terapię czaszkowo krzyżowa. Jest objęty wielospecjalistyczną opieką. Ten chłopiec jest wojownikiem. Jednak aby walczyć potrzebuje wielkiego wsparcia. Waszego wsparcia. Z całego serca prosimy Was o pomoc w zdiagnozowaniu i leczeniu naszego synka. Pomóżcie nam stawić czoła tej nierównej walce.
The world's first Payment Card. Your mini-terminal.
The world's first Payment Card. Your mini-terminal.
Find out more