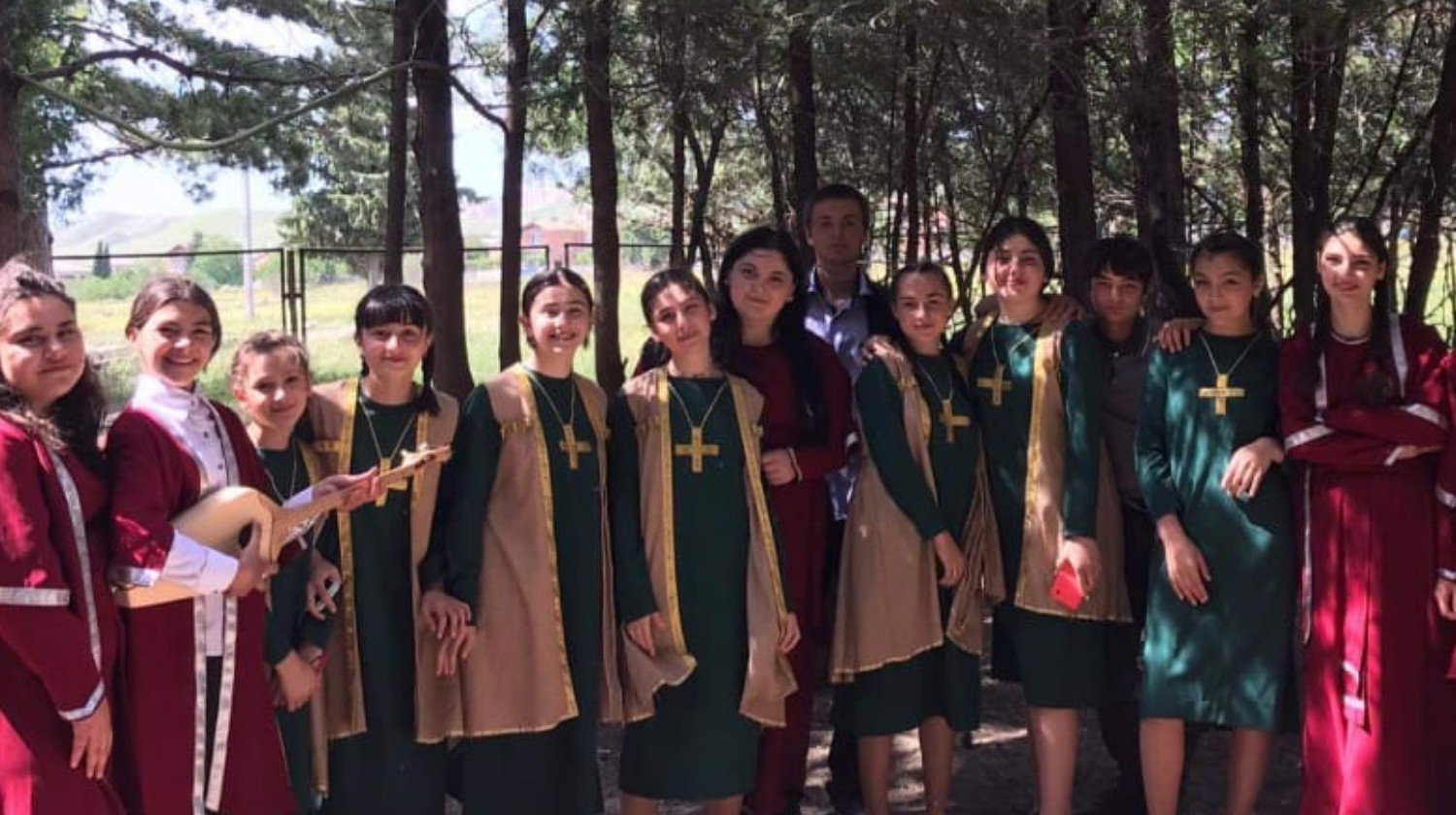 id: sxfnpk
Trasa koncertowa gruzińskiego chóru - laureaci GRAND PRIX Gruzji!
Trasa koncertowa gruzińskiego chóru - laureaci GRAND PRIX Gruzji!
Our users created 1 033 750 fundraisers and raised 1 098 880 928 zł
What will you fundraise for today?
Description
O czym marzą młodzi ludzie w Gruzji?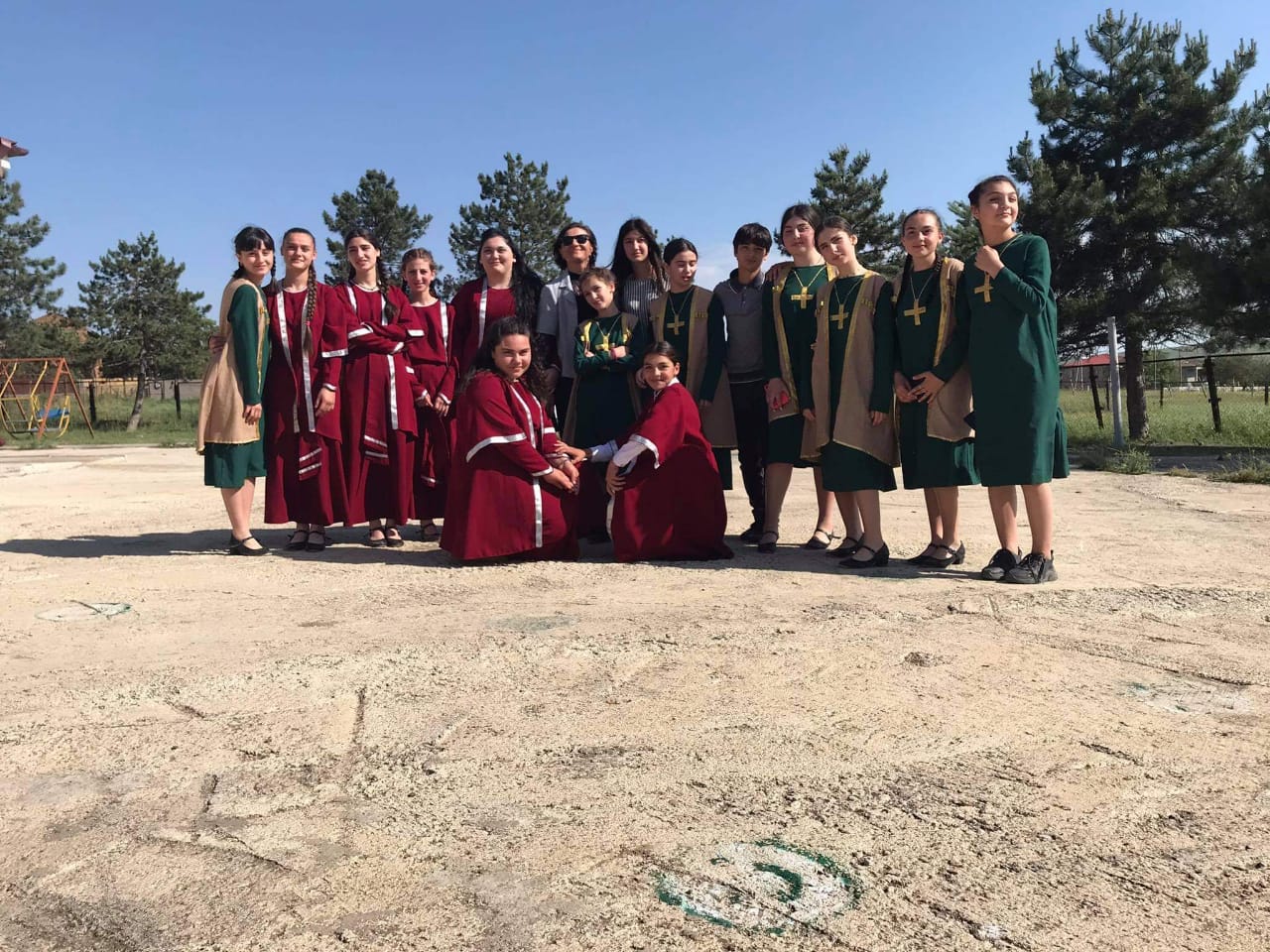 O tym samym, co młodzi ludzie wszędzie na świecie. Żeby mieć lepsze życie, podróżować, żeby żyć inaczej niż ich rodzice.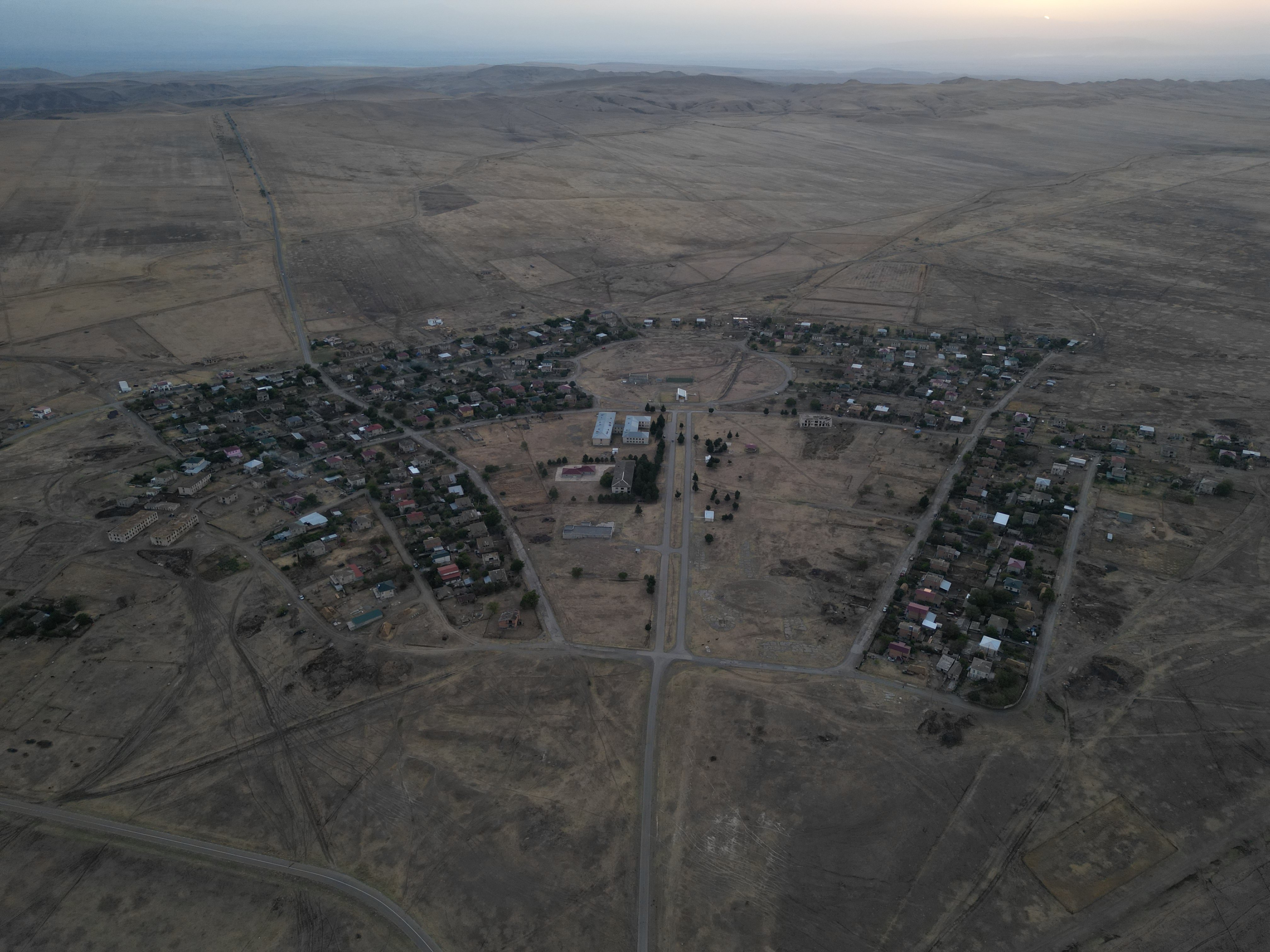 W Udabno (po gruzińsku "pustynia"), maleńkiej wsi otoczonej stepami pokrytymi spaloną słońcem trawą, sztucznym tworze radzieckiego umysłu, urodziły i wychowały się te dzieciaki - pochodzące z zielonych, górzystych terenów Swanetii, pierwsze pokolenie czysto pustynne.
W tak nieprzyjaznym środowisku (najbliższy sklep oddalony jest o 40 km) ich talent miał szansę się rozwijać dzięki wyjątkowego samozaparciu i wierze w to, że warto, że zaprowadzi je to o krok dalej, poza jałowe tereny liczącej dwieście mieszkańców wsi. SĄ MISTRZAMI GRUZJI SPOŚRÓD WSZYSTKICH CHÓRÓW MŁODZIEŻOWYCH! A kto był, ten wie, że konkurencja w Gruzji jest duża. Ale również dzięki Pikri, szefowej chóru nie tylko dziecięcego, ale również kobiecego, który już osiągnął niemały sukces (chociażby final gruzińskiego Mam Talent).
Nazywam się Kinga. Z mężem Ksawerym i dwójką dzieci, mieszkam w Gruzji od dziesięciu lat. Ba! W samym Udabno od dziesięciu lat! Od początku staramy się dzielić tym, co mamy najcenniejsze, a jest to, jak nam się wydaje, tzw. "know-how" - pokazujemy, że można żyć inaczej, że można wyrwać się z zaklętego kręgu biedy i bezrobocia nawet tutaj. Tworzymy miejsca pracy, prężnie działamy z naszą fundacją.
Ksawery i Kinga:
Zorganizowaliśmy między innymi (głównie własnym sumptem):
festival Oodabno (dwie edycje) z zespołami takimi jak Vavamuffin, Pablopavo, Żywiołak, Slavic Jazz Underground, Mathieu Boogaerts...
Szlachetna Paczka w Gruzji (m.in. zakup pralek i lodówek dla wszystkich mieszkańców wsi, którzy ich nie miei (około 30 sztuk), zakup drewna na opał, zakup krów),
studia dla pięciu mieszkańców
operacje (biodra, krtani, rehabilitacja)
charity bazaar
akcja sterylizacyjna lokalnych psów i kotów
wyjazd na trasę koncertową po Francji lokalnego chóru Casletila
darmowe kino plenerowe
opłacenie biletów do Polski do pracy
i WIELE INNYCH
Wanda i Jerzyk (nasze dzieci):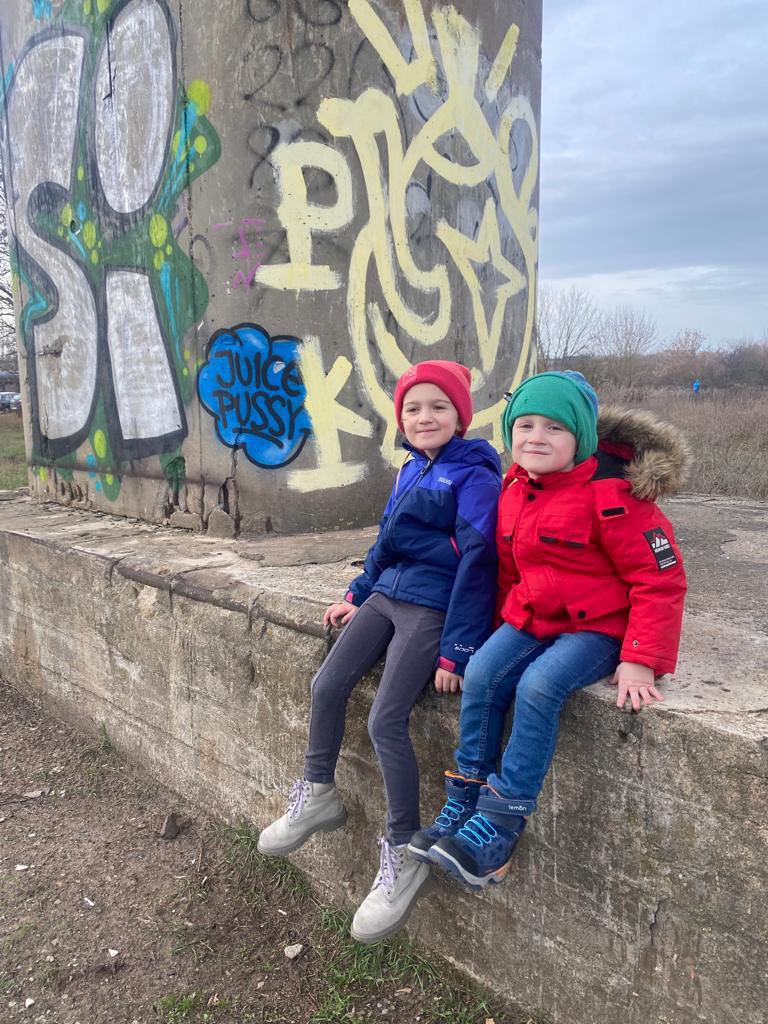 Ci, którzy tu byli, ci którzy nas znają i którzy już wcześniej nas wsparli w tych akcjach, wiedzą że warto i że te działania mają realny wpływ na poprawę sytuacji (jeśli znacie kogoś, kto był w Gruzji, zapytajcie o Polaków z Oasis Club). Od trzech latach skupiamy się głównie na młodzieży, bo to w nich tkwi potencjał i to oni mogą zmienić oblicze Udabno i Gruzji. To jedna z nielicznych tego typu akcji, która nie pochłania żadnych kosztów organizacyjnych. Robimy to "pro publico bono" - czujemy, że jest to w naszym obowiązku, żeby odwdzięczyć się za to, że możemy od tylu lat mieszkać w Udabno razem z naszymi dziećmi.
Pakowanie paczek w czasie Szlachetnej Paczki: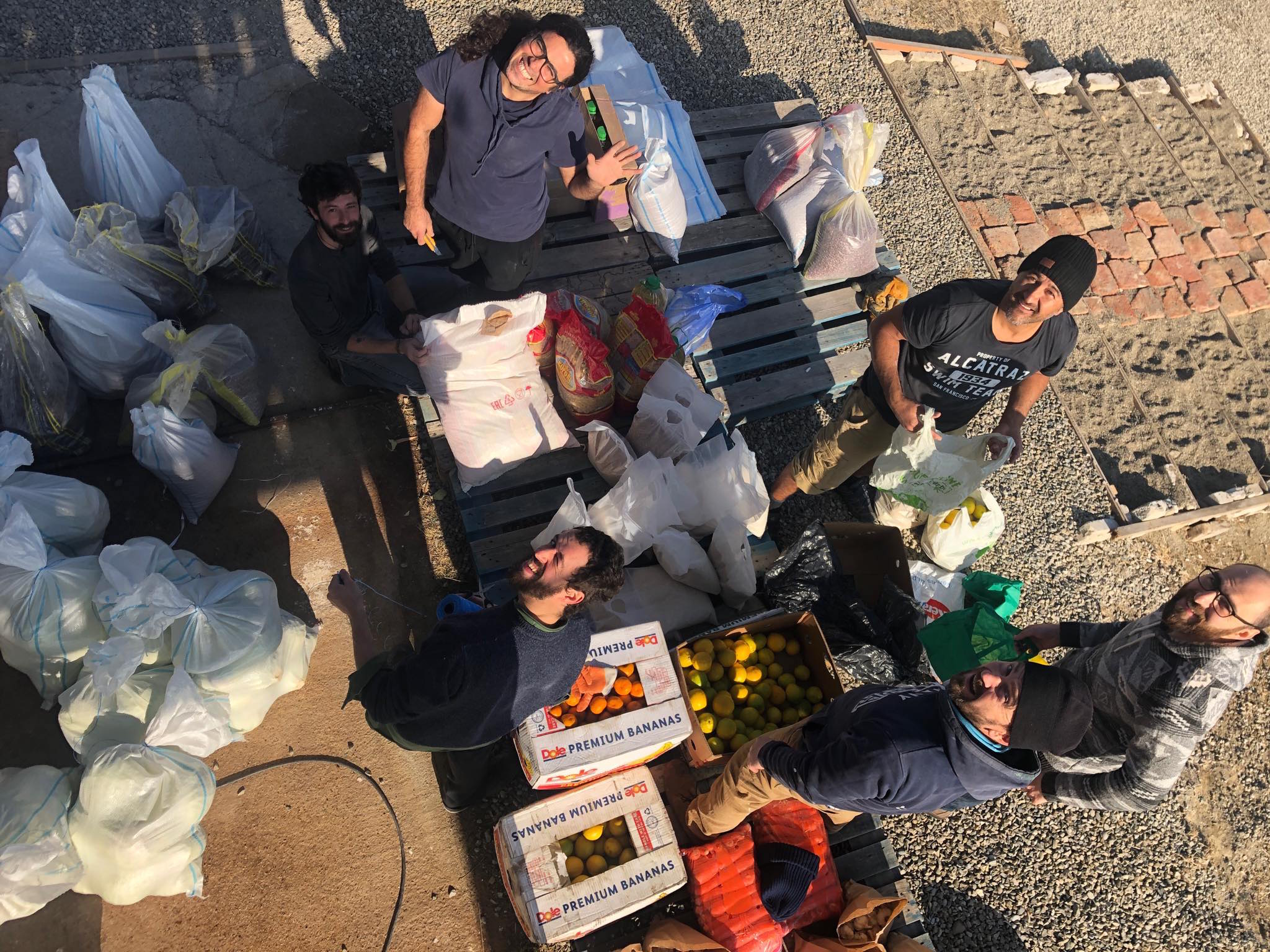 Uwierzcie z nami. Nie jest to łatwa praca, czasami brakuje sił i motywacji, ale widzimy, że mimo że czasami robimy dwa kroki w przód, a JEDEN w tył, to ciągle jesteśmy na plusie :) Zmiany są wartościowe, jeśli są trwałe, a takie zachodzą powoli. Jednym z tych małych kroków jest właśnie ta mini trasa koncertowa. Pokażmy dzieciakom, że dzięki pracy mają szansę na lepsze życie.
Udabno i nasza restauracja: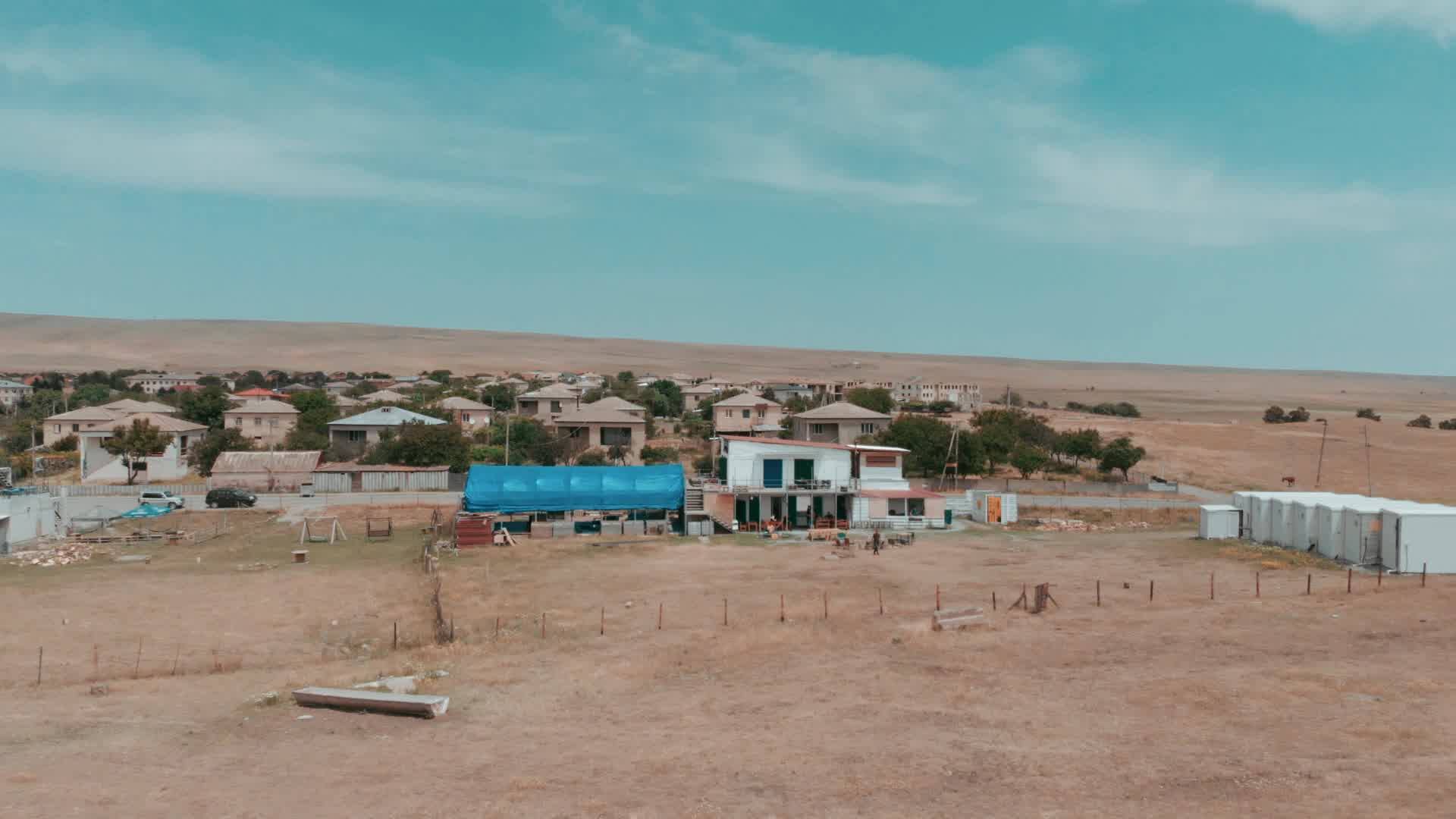 Wiemy, że czas jest dość trudny na zbiórki - właśnie kończy się Wielka Orkiestra Świątecznej Pomocy, którą również wspieramy. Mamy mimo to nadzieję, że ciągle jeszcze macie siłę i możliwość wesprzeć nasze dzieciaki z Udabno. Na naszym instagramie (www.instagram.com/oasisclub_udabno) i facebooku (https://www.facebook.com/oasisclubudabno) będziemy na bieżąco dodawać relacje z prób i koncertów dzieciaków. Ćwiczą codziennie, nie tracą nadziei.
Chór Casletila: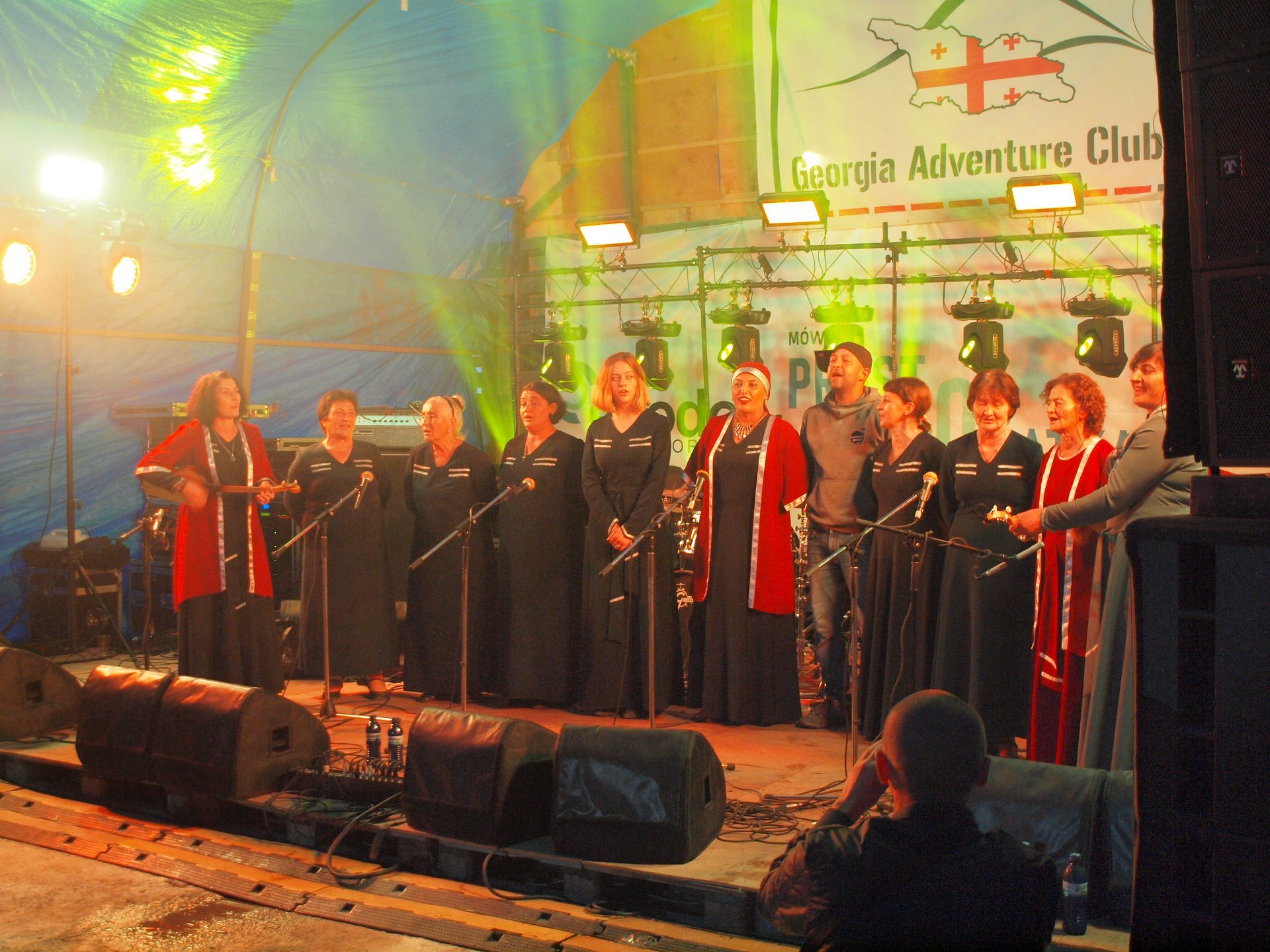 Tutaj koszty, które włączyliśmy w ogólną wycenę całej trasy (w sumie 13 uczestników):
przejazd Udabno-Tbilisi-Udabno - 300 gel (ok. 500 zł) (koszt całkowity to 500gel - dzieci same uzbierały 200gel)
przejazd Tbilisi-Kutaisi-Tbilisi - 520 gel (ok. 870 pln)
bilety Gruzja-Polska-Gruzja z trzema bagażami - 6376 PLN - ZAKUPIONE + 552pln (dwa dodatkowa bagaże priority na instrumenty) = 6928pln
noclegi w pięciu miastach (siedem nocy) w Polsce (Warszawa x2, Poznań, Wrocław x2, Bielsko, Kraków) 4240 PLN - ZAREZERWOWANE (w Bielsku za darmo)
wyżywienie (chcemy sami gotować) 650 zł na dzień za 13 osób = 4550 pln
przejazdy 7 x 13 osób = minimum 2600 PLN (przejazdy pociągiem Warszawa-Poznań-Wrocław-Bielsko = 1689 PLN, najem busa Auschwitz-Grojec-Wieliczka-Kraków 1100 PLN = całość: 2789 PLN plus bilety na tramwaje = całość 3000 PLN
SUMA: 20 088 PLN
Dzieciaki dostają pralkę :)))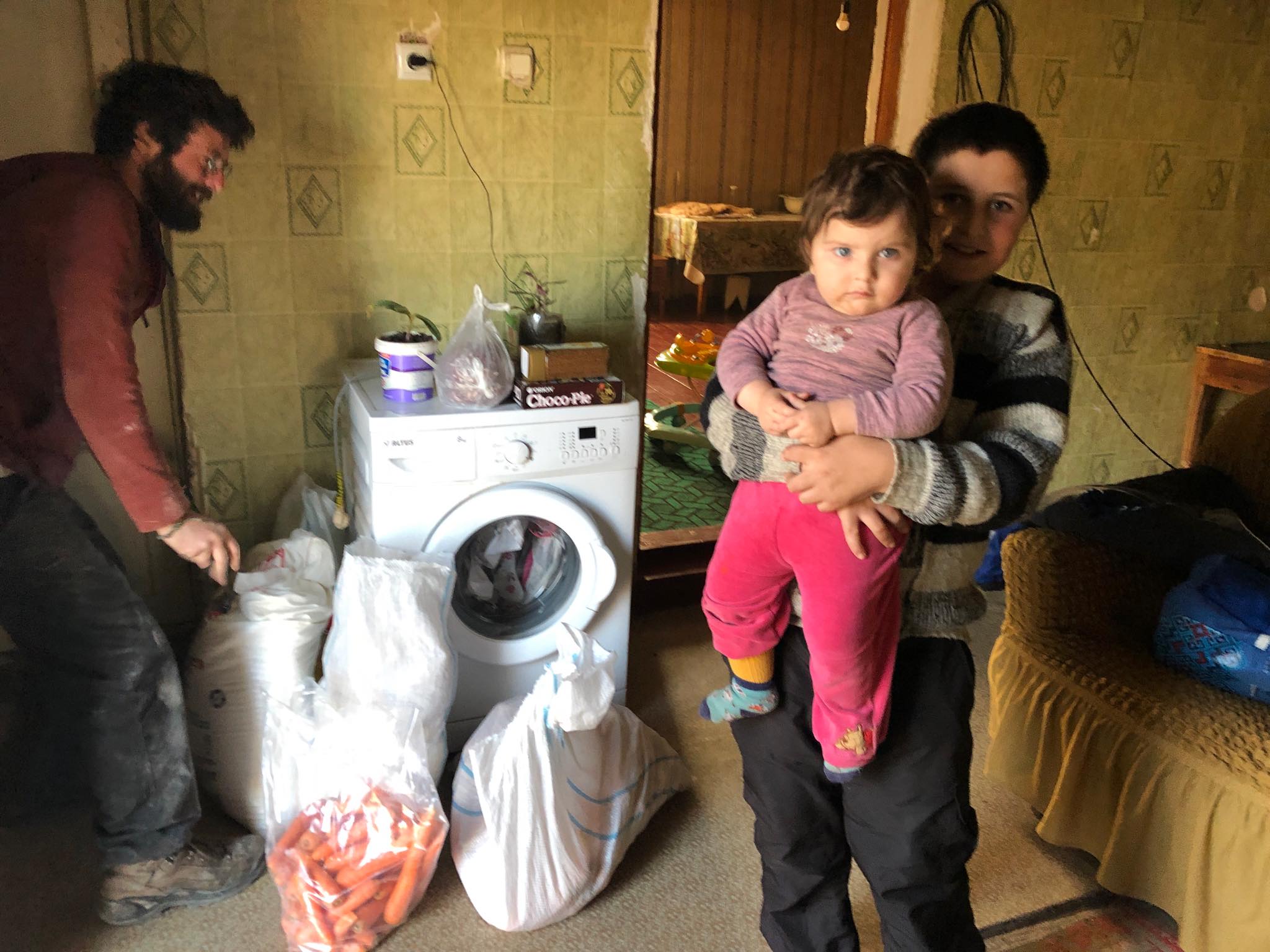 To w takich warunkach żyją lokalni mieszkańcy. Średni zarobek miesięczny to ok. 330 pln. Bez naszej wspólnej pomocy prawdopodobnie NIGDY nie wyjadą za granicę.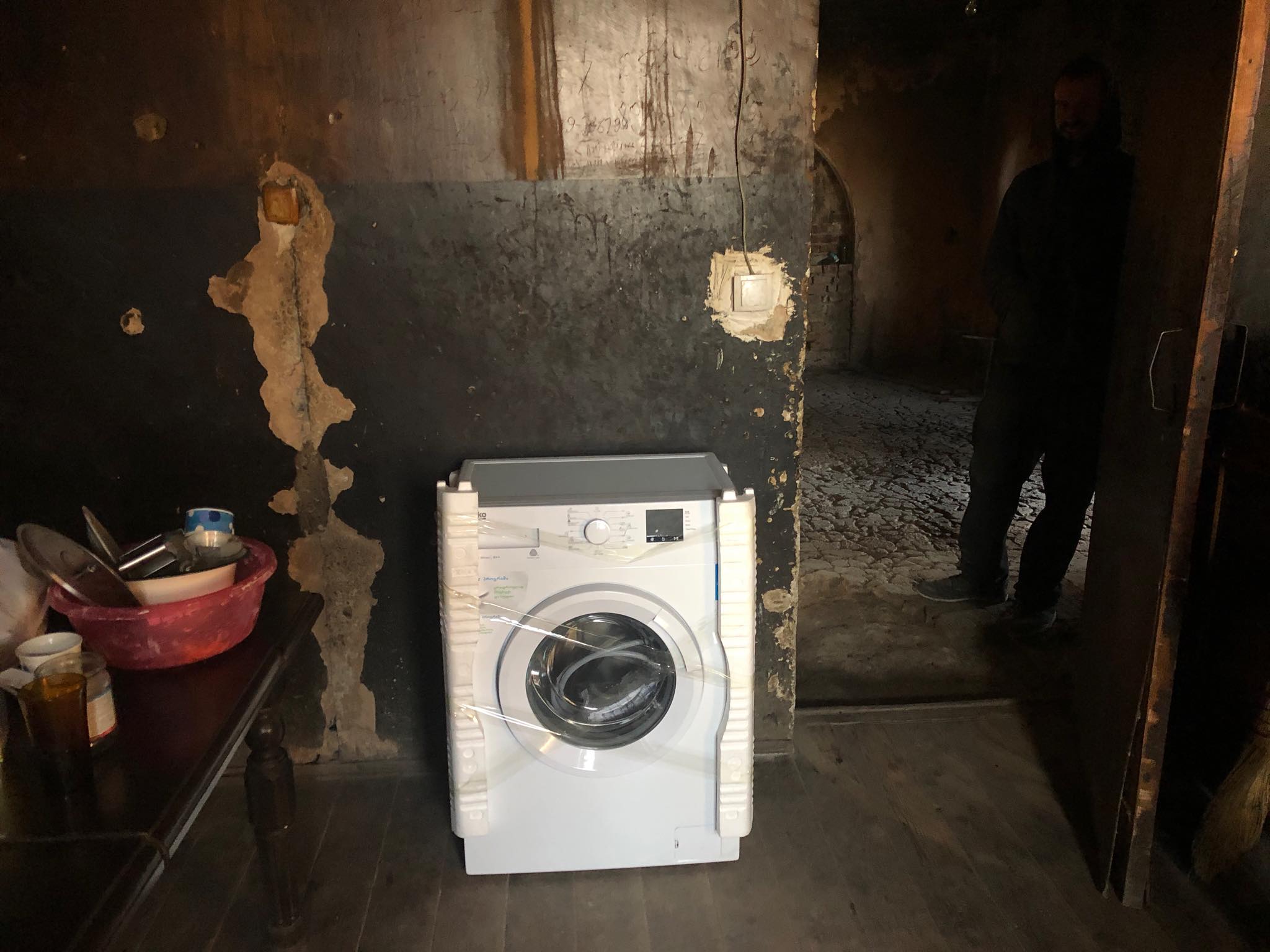 Dla tych, którzy chcą zobaczyć, ile już dobrego udało się zdziałać, rzućcie okiem tutaj:
III edycja Szlachetnej Paczki: https://www.facebook.com/media/set/?set=a.2766481796743166&type=3
Festival Oodabno: https://www.facebook.com/media/set/?set=a.2568732203184794&type=3
https://www.facebook.com/media/set/?set=a.2013211152070238&type=3
Charity Bazaar: https://www.facebook.com/media/set/?set=a.2527200307337984&type=3
II edycja Szlachetnej Paczki: https://www.facebook.com/media/set/?set=a.2095046427220043&type=3
i cała nasza facebookowa strona: www.facebook.com/oasisclubudabno
Charity bazaar: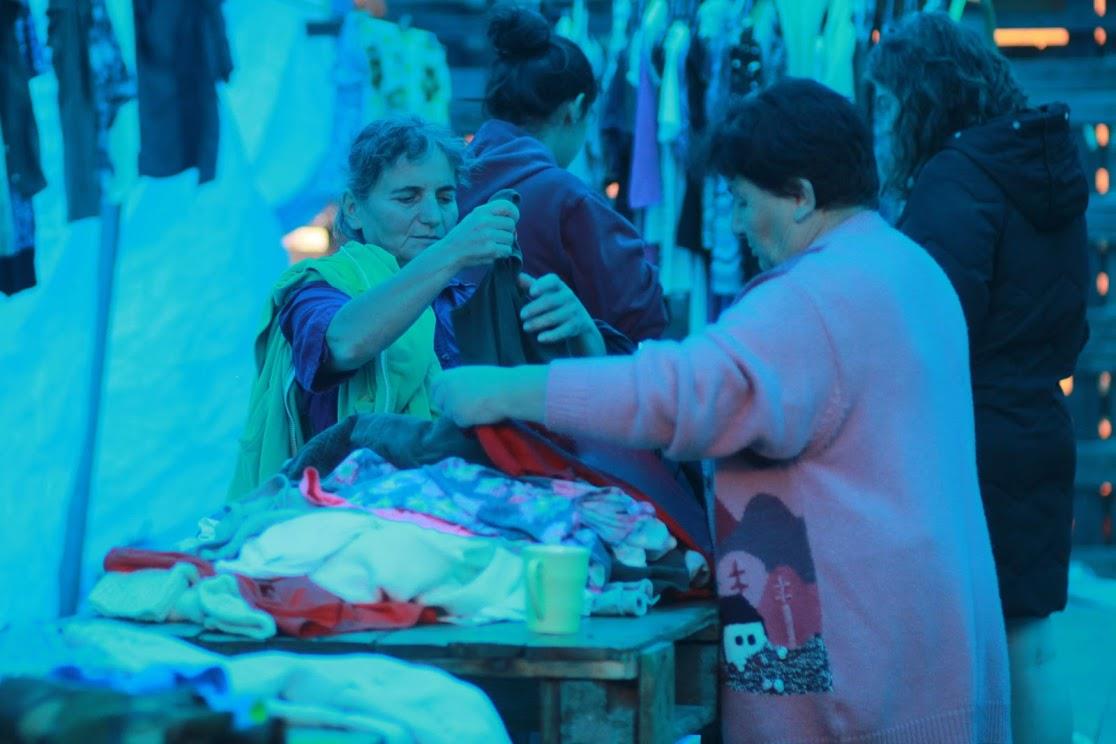 Ksawery montuje łóżko piętrowe w ramach Szlachetnej Paczki: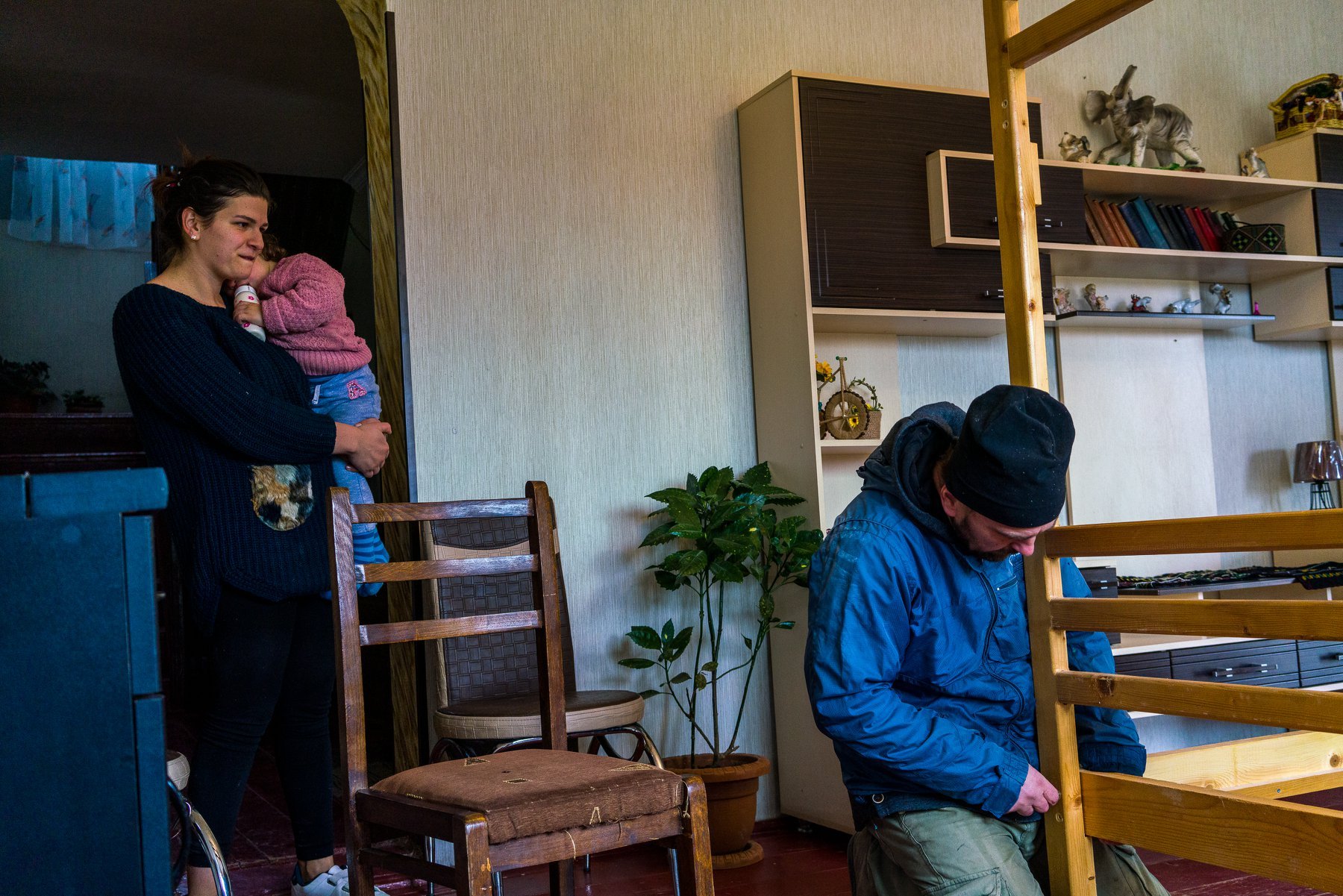 Kochani, było długo, ale moglibyśmy jeszcze dłużej! Od kilku lat nie organizowaliśmy zbiórki, bo jest to dla nas trudne (nie lubimy tego), ale to nie znaczy, że przez te kilka lat nie pomagaliśmy. Robiliśmy to na miarę naszych możliwości. Teraz jednak nie jesteśmy w stanie sfinansować tego wyjazdu, ale kiedy przyszły o to poprosić, to naprawdę trudno było odmówić. Obiecaliśmy, że spróbujemy.
Gdybyście znali miejsca, które byłyby zainteresowane występem chóru, dajcie znać. Jesteśmy otwarci. I baaaardzo podekscytowani!
Dziękujemy.
The world's first Payment Card. Accept payments wherever you are.
The world's first Payment Card. Accept payments wherever you are.
Find out more