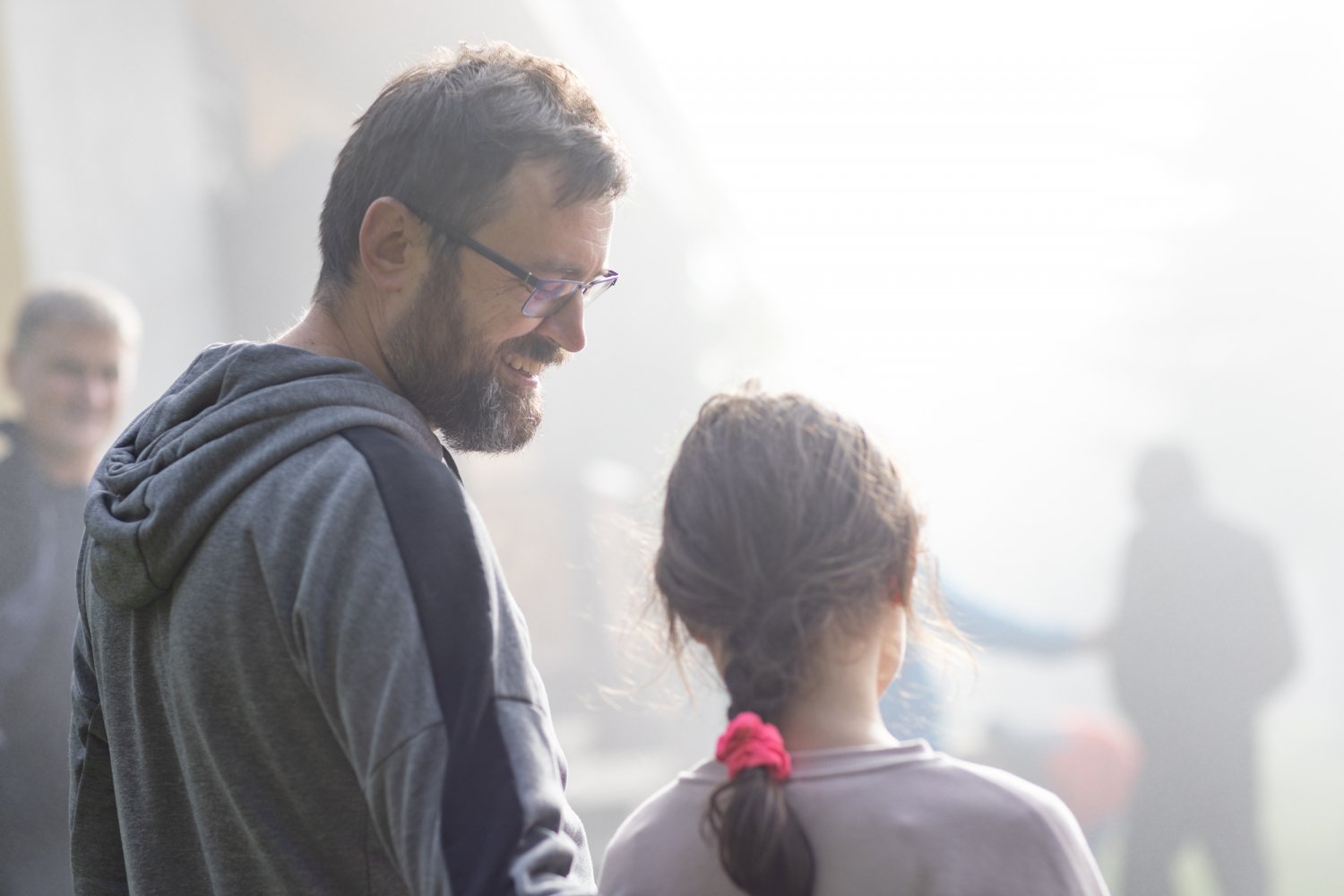 id: 57b4d2
Wesprzyj Tato.Net | By serca ojców zwróciły się ku dzieciom...
Wesprzyj Tato.Net | By serca ojców zwróciły się ku dzieciom...
Support your passion. Regularly.
Description
Na misję Tato.Net! Dołącz do TOP500 ochotników, czyli 500 darczyńców, którzy od 5 zł dziennie (150zł/mc) pomagają z Tato.Net spełniać marzenie każdego dziecka o obecnym i zaangażowanym tacie.
Zrzutka prowadzona przez Tato.Net
Większość problemów na świecie ma swoją praprzyczynę w tym, że ktoś kiedyś nie miał dobrego ojca. Dlatego Tato.Net wspiera dzieci i całe rodziny, wspierając ojców. Tato.Net dostarcza motywacji i narzędzi m.in. przez warsztaty i publikacje, które pomagają mężczyźnie zdobywać nowe kompetencje, przeżywać ojcostwo jako pasję i najważniejszą karierę życia.  
Dzieci potrzebują ojców, ojcowie potrzebują Tato.Net
Dlaczego Twoja poMOC jest potrzebna? 
Celem strategicznym Tato.Net jest zbudować w Polsce mocną sieć Ojcowskich Klubów – przynajmniej jeden klub w każdym powiecie (w tej chwili jest niemal 50 takich klubów i przynoszą kapitalne rezultaty). Dlaczego? Żeby mężczyźni korzystali nawzajem ze swego doświadczenia i wiedzy i wspierali się w byciu coraz lepszymi tatami.  
Aby ta sieć klubów powstała i skutecznie działała, najpierw, w ciągu najbliższych 5 lat, przeprowadzimy 1000 jednodniowych warsztatów dla ojców na terenie całej Polski. A to znaczy, że Fundacja potrzebuje środków, aby przygotować więcej materiałów dla uczestników i poszerzyć zaplecze organizacyjne i trenerskie.  
Kolejny krok to przygotowanie liderów do prowadzenia Ojcowskich Klubów. W Akademii Liderów Tato.Net przyszli i obecni liderzy szkolą swe umiejętności. Dzięki temu świetnie przewodniczą Ojcowskim Klubom w swojej okolicy. A kluby zapewniają tatom ustawiczny rozwój i wsparcie.  
Każdy z tych etapów to spore wyzwanie, także finansowe. Nie boimy się ciężkiej pracy i wielkich wyzwań, ale bez finansowego wsparcia nie zrealizujemy tego programu.
Dlaczego to takie ważne? 
WSPIERAJĄC TATO.NET, POMOŻESZ W ROZWIĄZANIU WIELU PROBLEMÓW SPOŁECZNYCH. Wykazano, że brak ojca (może nawet być obecny fizycznie, ale gdy nie jest zaangażowany, zainteresowany, bliski emocjonalnie, to dziecko tej obecności nie doświadcza) w życiu dziecka prowadzi do:  
· większej przestępczości wśród nieletnich,  
· wczesnych ciąż u nastolatek,  
· popadania w młodym wieku w uzależnienia,  
· kłopotów z nauką,  
· nieumiejętności odnalezienia się na rynku pracy w życiu dorosłym.  
KAŻDE DZIECKO POTRZEBUJE KOCHAJĄCEJ MAMY I KOCHAJĄCEGO TATY, dlatego ważne jest stałe motywowanie, inspirowanie i zachęcanie ojców do efektywnego angażowania się w wychowywanie dzieci oraz budowania dobrej relacji z żoną/partnerką.  
Wielu mężczyzn nosi w sobie ranę nieobecności własnego ojca i brakuje im dobrej relacji z męskim autorytetem. Powstanie sieci Ojcowskich Klubów pomoże wypełnić tę lukę i pozwoli ojcom znajdować oparcie w gronie zaangażowanych ojców.
Dlaczego właśnie ojców wspierać razem z Tato.Net? 
O tym, jak ważna jest misja Tato.Net, przekonują się nie tylko sami ojcowie, ale też matki ich dzieci. Doświadczają, jak wiele zmian nastąpiło w życiu ich rodzin, odkąd mężowie włączyli się w społeczność Tato.Net. 
Tato.Net realizuje wiele kampanii społecznych, projektów warsztatowych, edukacyjnych, badawczych, wydawniczych. Współpracuje też z organizacjami i instytucjami społecznymi, które troszczą się o dobro rodziny. Dzięki Tato.Net już tysiące mężczyzn odkryło w ojcostwie swoją najważniejszą karierę i staje się coraz lepszymi tatami dla swoich dzieci.  
Dlatego tak ważne jest dotarcie z Ojcowskimi Klubami do każdego powiatu i powiadomienie mężczyzn o tym, że nie są sami. Wciąż za mało ojców wie, że są miejsca, gdzie mężczyźni skutecznie pomagają sobie nawzajem w byciu coraz lepszym tatą.  
Otrzymujemy wiele wiadomości o tym, że Tato.Net ma niezwykle pozytywny wpływ na tysiące córek i synów, którzy w najważniejszym dla nich czasie – okresie dojrzewania – mają silne wsparcie w swoich zaangażowanych ojcach. Wielu mężczyzn dociera do Tato.Net na późnym etapie bycia tatą i przekonuje się, że w każdym momencie można zacząć stawać się coraz lepszym ojcem.  
Codziennie napływają do biura Tato.Net wyrazy wdzięczności i budujące świadectwa o pogłębionych relacjach z rodziną. 
Oto kilka historii mężczyzn, którzy skorzystali z narzędzi, jakie daje Tato.Net:  
>> Cieszę się, że jesteś moim tatą
>> Odkryłem na nowo własną córkę  
>> Moje dziecko mnie naśladuje... nawet, gdy tego nie chcę!  
>> Co zrobić, żeby syn powiedział: "Jestem z ciebie dumny"? 
Więcej o społeczności Tato.Net >> www.tato.net  
Regularne wsparcie jest potrzebne stale. Oprócz głównego celu głównego zbiórki są jeszcze i inne stałe koszty operacyjne (m.in. organizacja wydarzeń, programy edukacyjne, działania wydawnicze, prowadzenie portalu, transport, koszty administracyjne itp.). Co miesiąc Fundacja ponosi wydatki, by dostarczać najlepszej jakości narzędzi dla każdego taty. Ale warto, bo dzięki temu wielu ojców staje się coraz lepszymi przewodnikami swoich rodzin.   
Z całego serca dziękujemy za zrozumienie tego apelu.  
Dołącz do TOP500 ochotników, którzy od 5zł dziennie zasilają misję Tato.Net (cykliczna zrzutka od zlecenia w kwocie 150 zł/msc). Możesz być też częścią Klubu Twórców Tato.Net zabezpieczając cyklicznie 50zł/msc. Twoje zaangażowanie zabezpieczy osiągnięcie celów strategicznych Tato.Net oraz dokonanie zmiany społecznej. Wspierasz tyle, ile możesz. Dziękujemy za każdą wpłatę.
KONTAKT  
Biuro Tato.Net - Fundacja Cyryla i Metodego
tel. (+48) 81 527 99 13  
e-mail: [email protected]  
Nr rachunku Santander:
PL32 1090 2688 0000 0001 3274 5411
Benefits of a recurring donations:
The Organiser receives 100% of your funds - we do not charge any fee
You remain in full control - you can stop the support at any time without any obligations
The Organiser can fully focus on his work
You get permanent access to posts and a special distinction
You don't have to remember about the next payments
It's easier than you think :)
The world's first card for receiving payments. The Payment Card.
The world's first card for receiving payments. The Payment Card.
Find out more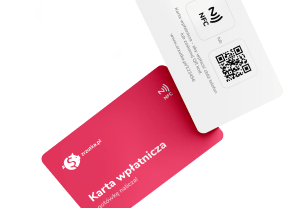 Rewards 7
Buy, Support, Sell, Add.
Buy, Support, Sell, Add. Read more
Active created by Organiser: