id: tg7n9s
#przekażtrochęciepła: szkoły średnie dla Zupy na Plantach
#przekażtrochęciepła: szkoły średnie dla Zupy na Plantach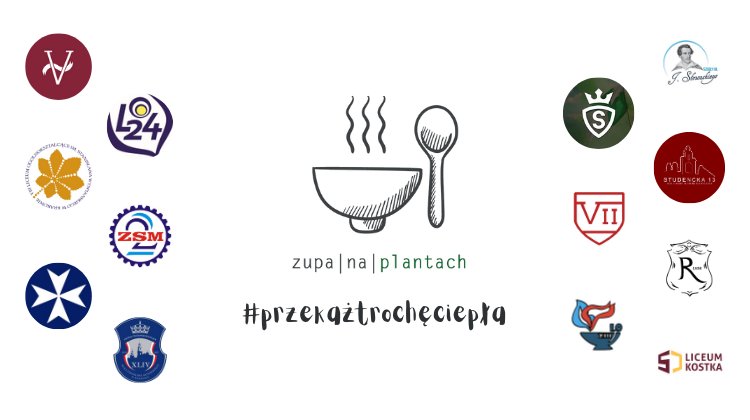 Donate
Zrzutka.pl does not charge any commission
Description
"Zrobiło się zimno. A jak jest zimno, to osoby bez domów potrzebują ciepła. Zaczęliśmy więc gotować zupę i spotykać się z osobami doświadczającymi bezdomności na krakowskich Plantach".
Dzielić się można na najróżniejsze sposoby. Wspaniali Ludzie tworzący społeczność Zupy na Plantach (https://www.facebook.com/ZupaNaPlantach) co tydzień w niedzielę organizują wspólne gotowanie zupy w Żywej Pracowni, by na krakowskich Plantach spędzić czas z osobami w kryzysie bezdomności, ofiarowując im swój czas, uśmiech i wrażliwość. Ponieważ spotkania na Plantach musiały zostać zawieszone na czas pandemii, wolontariusze Zupy wyjeżdżają z pomocą właśnie w niemieszkalne miejsca Krakowa.
My, jako samorządy trzynastu szkół średnich, chcemy podzielić się swoją nie-obojętnością i pragnieniem zmieniania lokalnego świata na lepsze, organizując zbiórkę, która pomoże Zupie na Plantach w przygotowaniach do nadchodzącej zimy. A ta jest dla Krakowian w kryzysie bezdomności szczególnie trudna. Dlatego tak nieoceniona i ocalająca ludzkie życia jest pomoc wolontariuszy Zupy na Plantach, którzy jeżdżą do pustostanów, szyją maseczki i organizują lotną bibliotekę czy Magazyn Ciepła, czyli zbiórkę i dystrybucję potrzebnych konkretnym osobom ubrań.  Jako ci, którzy dopiero wchodzą w dorosłość, dziękujemy organizatorom Zupy na Plantach za pokazywanie nam, czym jest bezinteresowna pomoc, wrażliwość i otwartość, i zachęcamy do wsparcia zrzutki nawet symboliczną kwotą czy udostępnienia zbiórki w swojej szkole - będziemy wdzięczni za każdą złotówkę!
Samorządy uczniowskie I LO, II LO, V LO, VII PLO, VII LO, VIII LO, XIII LO, KOSTKA, XLII LO, XLIV LO, ZSM 2. 
The world's first Payment Card. Accept payments wherever you are.
The world's first Payment Card. Accept payments wherever you are.
Find out more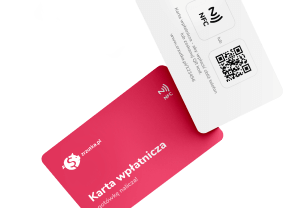 Our users created
865 200 whip-rounds
and collected
764 538 895 zł
What are you collecting for today?