id: tgfd26
Fundusz Demonstracyjny
Fundusz Demonstracyjny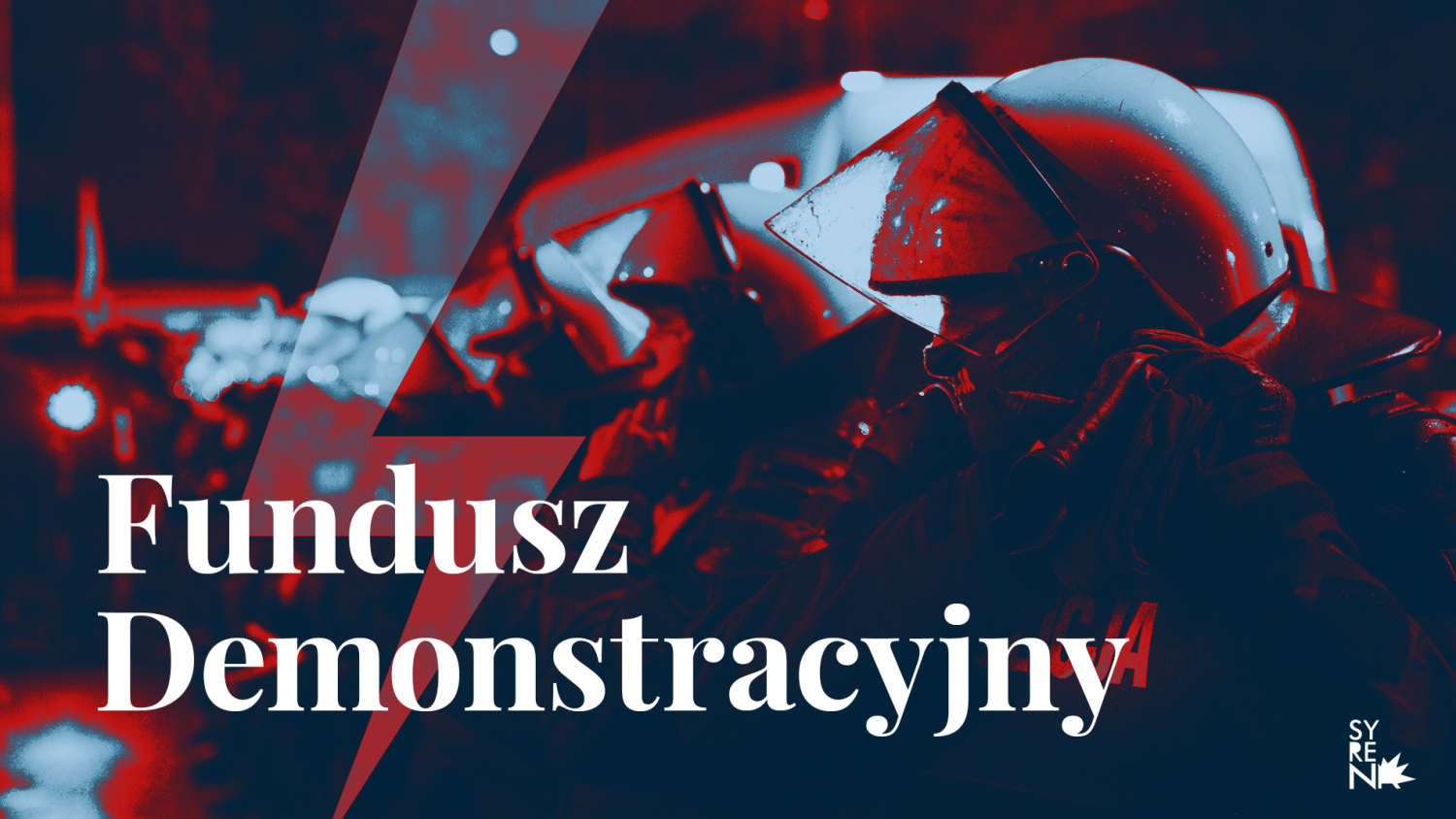 Donate
Zrzutka.pl does not charge any commission
Description
UWAGA, PODBIJAMY STAWKĘ!
Dziękujemy za wasze wsparcie! Jesteście niesamowite_ci! Podwajamy zbieraną kwotę i zbieramy do 24 grudnia. Już wiemy, że że zrzutki:
- sfinansujemy TV Kryzys statyw stabilizujący do telefonu. Piotra na pewno widziały_liście wiele razy w trakcie strajków. To on prowadził najbardziej rzetelne relacje z solidarnościówek, jakie znalazłyśmy w necie. Jest autorem niesamowitych zdjęć z protestów. Chcemy, żeby działało mu się lepiej i wygodniej! Koszt statywu to około tysiąca złotych.
- dorzucimy się do bębnów RoR Sambrokato. Na warszawskich demonstracjach bębnią dwie ekipy samby - Rytmów Oporu. Jedną z nich jest Sambrokato, które dotąd nie robiło na siebie żadnej zrzutki, a pałki połamane, kolana poobijane o brzeg bębnów. Kasę przekażemy ekipie Sambrokato na wymianę i naprawę instrumentów oraz zakup kolejnych
- poza tym: odbijemy sobie za paliwo wyjeżdżone w drodze na solidarnościówki w podwarszawskich miejscowościach
- i dalej będziemy walczyć o nasze prawa tak jak to robiłyśmy: mocno, solidarnie i oddolnie!
Fundusz demonstracyjny
Przez ostatnie tygodnie, odkąd TK ogłosił pseudo-wyrok, jako kolektyw Syrena pomagałyśmy uczestniczkom i uczestnikom protestów. Po to w końcu jesteśmy: udzielałyśmy swojej przestrzeni i środków aktywistkom, żeby mogły walczyć o swoje bezpieczniej i w bardziej przyjaznych warunkach.
Wydałyśmy już kilkaset złotych na chusteczki od gazu pieprzowego, sól fizjologiczną, farby, spreje, materiały graficzne i inne konieczne rzeczy. A walka trwa, ogień płonie!
W pandemii trudniej nam odbić sobie poniesione koszty, organizując koncert lub benefit. Dlatego prosimy was o wsparcie zdalnie. Chcemy dalej działać na ulicy oraz wspierać aktywistki w ich pomysłach i działaniach i pomagać osobom, które doświadczyły przemocy ze strony państwa lub skrajnej prawicy. Chcemy też wesprzeć inne oddolne grupy, które poniosły różne koszty w czasie ostatnich wydarzeń, a trudniej niż nam będzie im rozpromować swoją zbiórkę.
Zebrane środki przeznaczymy na:
   - zabezpieczenie medyczne
   - materiały graficzne
   - pomoc dla innych kolektywów (np. Rytmów Oporu, autonomicznych grup akcyjnych)
Nigdy nie będziecie szły same!
Syrena to autonomiczna przestrzeń inicjatyw, mieszcząca się w odzyskanej kamienicy przy Wilczej 3O w Warszawie. Przestrzeń funkcjonuje jako miejsce działań niekomercyjnych oraz wsparcia lokalnych inicjatyw i mieszkanek_ńców. Kolektyw Syrena używa przestrzeni jako źródła bezpośrednich interwencji i konfrontacji z polityką miasta oraz prywatnych inwestorów, którzy zgodnie z priorytetem zysku wspólnie negują prawa mieszkanek_ńców do miasta. Odzyskujemy miasto na różnych polach: od akcji bezpośrednich, takich jak blokady częstych i bezprawnych eksmisji, po wsparcie zdelegalizowanych imigrantek_ów, pracowniczek_ów zatrudnianych na umowach śmieciowych, mieszkanek_ńców broniących przestrzeni publicznych oraz wszystkich osób dyskryminowanych przez wymiar sprawiedliwości i władze.
kontakt: [email protected]
fb: @syrenawilcza
Zdjęcie w tle zrobiła Marta Bogdanowicz
fb: @Spacerowiczka
https://www.facebook.com/123spacerowicze/photos/pcb.2801773830106732/2801771766773605/
The world's first Payment Card. Your mini-terminal.
The world's first Payment Card. Your mini-terminal.
Find out more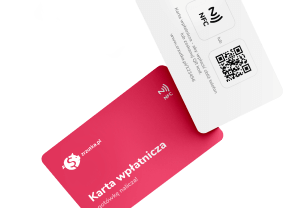 Our users created
852 433 whip-rounds
and collected
738 011 452 zł
What are you collecting for today?