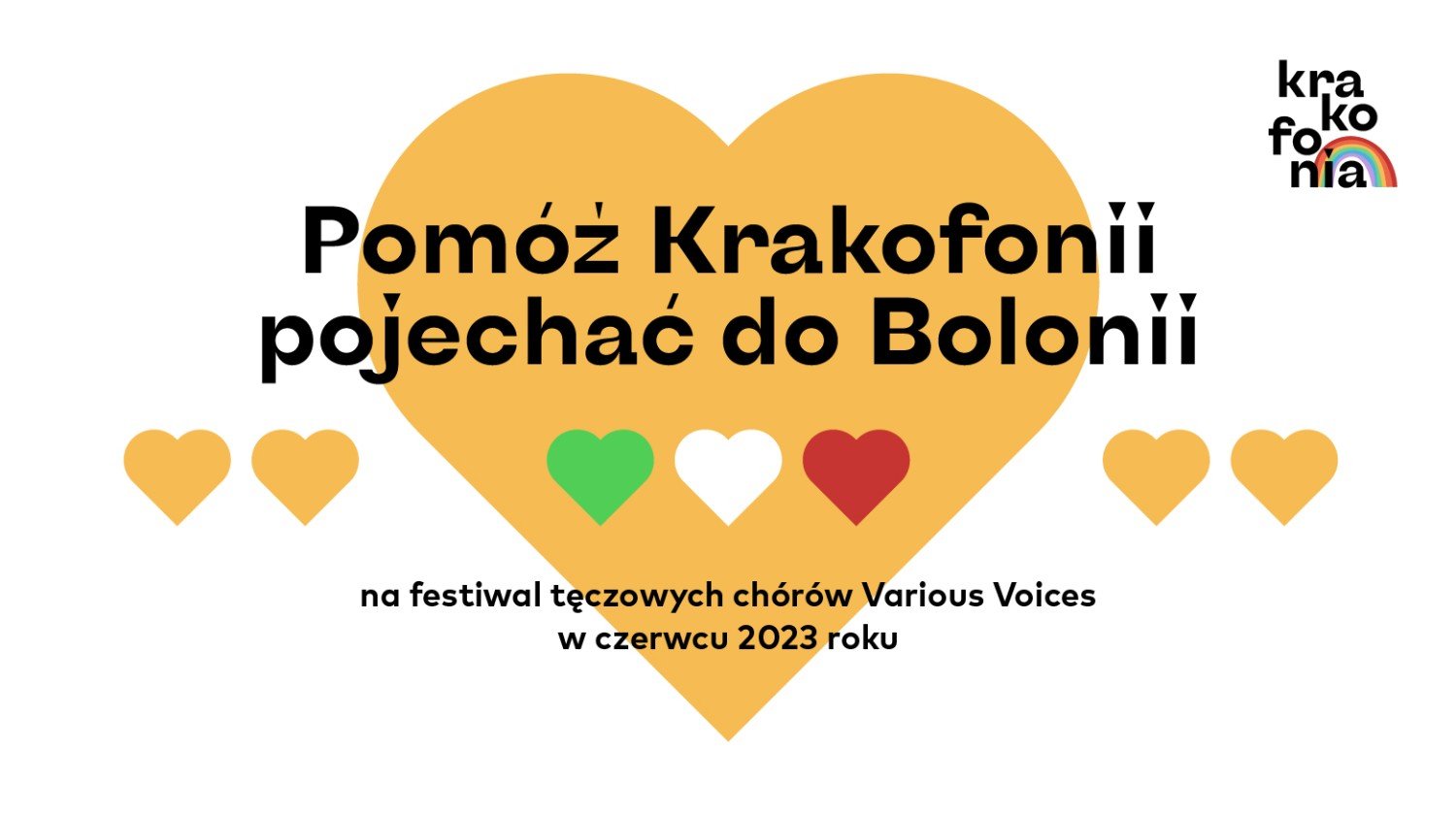 id: tjkyc8
Pomóż Krakofonii pojechać do Bolonii
Pomóż Krakofonii pojechać do Bolonii
Our users created 982 028 whip-rounds and collected 1 004 563 828 zł
What are you collecting for today?
Description
Cześć! To my, Krakofonia! Być może nas już znacie, a jeśli nie… Chętnie się Wam przedstawimy:
Jesteśmy chórem. Ale nie byle jakim! Krakofonia to jeden z kilku w Polsce, a jedyny w naszym mieście chór LGBTQ+. Czyli grupa osób, które uwielbiają razem śpiewać i dzielić się energią z publicznością – a jednocześnie inkluzywna, bezpieczna przestrzeń, w której każda_y może być sobą, zawierać przyjaźnie i działać na rzecz społeczności.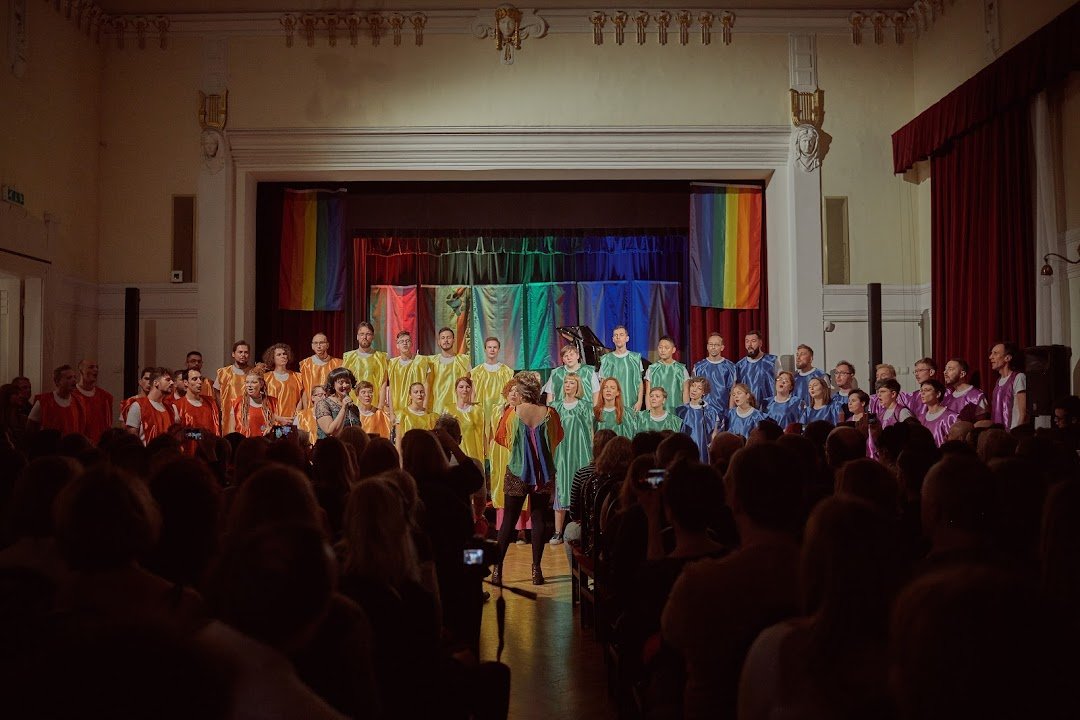 fot. Klaudyna Schubert
Śpiewamy już od 2014 roku (od 2019 jako stowarzyszenie zwykłe) i przez ten czas udało nam się razem sporo zrobić! Tworzymy różnorodną pod każdym względem tęczową grupę, w której wcielamy w życie zasadę, że KAŻDY_A MA GŁOS – dzięki nam niejedna osoba uwierzyła, że potrafi śpiewać i że jest niepowtarzalną, wartościową częścią społeczności! Zaśpiewały_liśmy już na ponad 30 koncertach – głównie w naszym rodzinnym mieście, ale mamy też na koncie występy w Warszawie, Katowicach, Gdańsku, a także za granicą: we Frankfurcie nad Menem czy Berlinie.
W 2018 roku Krakofonia wzięła udział we wspaniałym wydarzeniu, które szczególnie mocno zapisało się w naszej pamięci: europejskim festiwalu tęczowych chórów Various Voices w Monachium! Jednego z koncertów, które tam zaśpiewały_liśmy, możecie posłuchać tutaj. Wyjazd był niesamowitym przeżyciem, nie tylko muzycznym – spotkanie z niemal setką chórów dało nam niesamowitą ilość energii do dalszego działania i uświadomiło, że śpiewający głos środowiska LGBTQ+ ma ogromną moc.
W tej chwili naszym największym marzeniem jest wzięcie udziału w kolejnej edycji tego niesamowitego międzynarodowego festiwalu, która odbędzie się pod hasłem #ISingWhatIAm w Bolonii w czerwcu 2023 roku.
Festiwal zazwyczaj odbywa się raz na 4 lata, tym razem z powodu pandemii wraca po 5 latach. Various Voices to wydarzenie, które daje szansę wymieniania się doświadczeniami z dziesiątkami chórów z innych zakątków Europy i świata, a także okazję dumnego reprezentowania swojego kraju na międzynarodowej scenie.
Jak to jednak zwykle w takich sytuacjach bywa, problemem są… no właśnie, fundusze. Biorąc udział w festiwalu, musimy opłacić wpisowe dla każdej_go chórzystki_y, koszty pobytu na miejscu, a także transport z Krakowa do Bolonii i z powrotem. Całkowity koszt wyjazdu to ok. 55 000 zł. Krakofonia działa na zasadzie non-profit, finansujemy się głównie ze środków własnych, a wstęp na organizowane przez nas koncerty jest bezpłatny. Funkcjonowanie naszego chóru i śpiewanie dla dobra tęczowej społeczności możliwe jest dzięki codziennemu, wolontariackiemu wysiłkowi wielu osób.
Niestety całościowy koszt udziału w festiwalu Various Voices przewyższa nasze obecne możliwości. Część osób tworzących Krakofonię jeszcze studiuje, część szuka właśnie pracy, część działa w kulturze, większość zmaga się z aktualną trudną sytuacją finansową. A przecież chcemy pojechać na festiwal w pełnym składzie!
Tym razem to my prosimy Was o wsparcie – niezależnie od tego, czy miały_eliście już okazję słyszeć nas na żywo i wiecie, że dajemy z siebie na koncertach wszystko, czy chcecie po prostu pomóc tęczowej społeczności. Pomóżcie spełnić nasze marzenie, a obiecujemy, że będziemy godnie reprezentować kraj we Włoszech, a potem wrócimy pełne_i energii i inspiracji do kolejnych muzycznych projektów i działania na rzecz osób LGBTQ+ w Polsce!
Żeby symbolicznie odwdzięczyć się za Waszą pomoc, mamy dla Was wyjątkowe upominki: kartki z podziękowaniami podpisane przez chór, zestawy tęczowych gadżetów, kubki oraz torby z naszym logo i urokliwą Foczką – maskotką Krakofonii. Nagrody są efektem pracy naszych chórzystów_ek: Aleny, która zaprojektowała grafiki, oraz Bartka, który dba o wydruki. Szczegóły poniżej!
Masz ochotę dowiedzieć się o nas więcej? Możesz posłuchać tutaj, co miały_liśmy do powiedzenia (i zaśpiewania!) podczas występu w ramach konferencji TEDxKazimierz!
Chcesz być na bieżąco? Zapraszamy do śledzenia naszych kanałów:
https://www.facebook.com/LGBTQkrakofonia
https://www.instagram.com/krakofonia_chor/
https://www.youtube.com/c/Ch%C3%B3rKrakofonia/
The world's first Payment Card. Accept payments wherever you are.
The world's first Payment Card. Accept payments wherever you are.
Find out more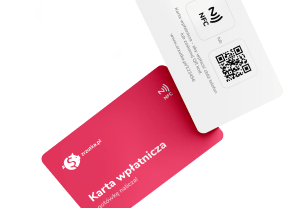 Buy and support whip-rounds.
New! Now you can support the whip-round by adding a rewards/offers yourself. You sell and the funds go directly to the whip-round, helping is so easy - read more.
Active created by organizer: