id: tt4znt
Fundusz Strajkowy Amazon
Fundusz Strajkowy Amazon
Donate
Zrzutka.pl does not charge any commission
Description
Tysiące osób za strajkiem, pierwsze reakcje Amazon, co dalej? Pora zasilić Fundusz Strajkowy! Referendum strajkowe w Amazon trwa i będzie kontynuowane we wszystkich magazynach w Polsce. Do tej pory wzięło w nim udział ponad 4200 osób. Zebranie tak dużej ilości głosów świadczy o determinacji pracowników. Mobilizacja załogi spotkała się z reakcją Amazon. Wprowadził w życie jedną z propozycji związków zawodowych: zwiększył minimalną ilość godzin, które trzeba przepracować, aby podlegać ocenie za wydajność. Dzięki temu będziemy pracować pod mniejszą presją. Zmiana ta nie jest jednak wystarczająca. Rozpoczynamy więc przygotowania do dalszych etapów sporu otwierając zbiórkę na Fundusz Strajkowy. Potrzebujemy pomocy w pokryciu kosztów związanych z organizacją pogotowia strajkowego (druk plakatów, banerów, ulotek, transportu) oraz finansowe wsparcie pracowników, jeśli dojdzie do strajku.
The world's first Payment Card. Your mini-terminal.
The world's first Payment Card. Your mini-terminal.
Find out more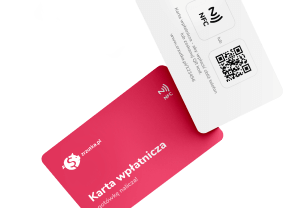 Our users created
800 082 whip-rounds
and collected
620 161 489 zł
What are you collecting for today?