id: tu6s7z
Projekt Ptasia Edukacja: For Ukrainian Pet Parents
Projekt Ptasia Edukacja: For Ukrainian Pet Parents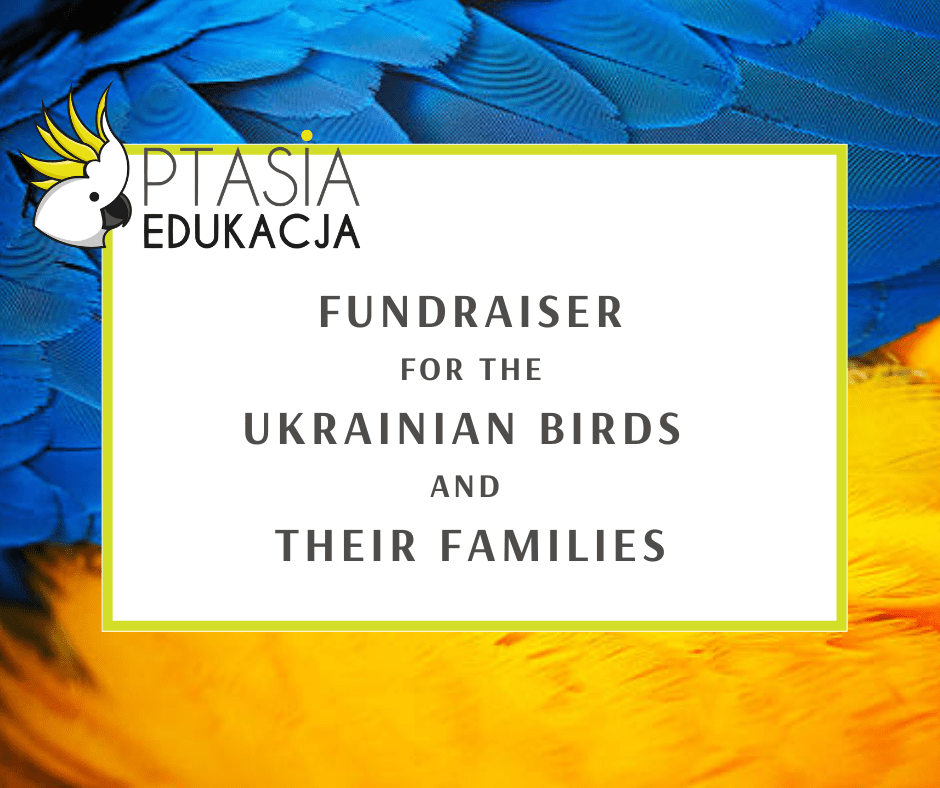 Hello everyone! So as some of you probably have seen, the fundraiser was temporary frozen due to us going past 20 000 PLN, at which point the site requires additional verification. As I'm collecting all the receipts, I uploaded them and it's now all solved.




In the meantime, we were contacted by a family of refugees in need of a foster care for their CAG baby until they've recovered. Sonia and Bogdan, Projekt's beautiful volunteers, agreed to take him in. On Sunday we went from Gdańsk to Warsaw; we had a long talk with the family, they reviewed and signed the Foster Care Agreement and traveled back to Gdańsk. Kiriusha - the CAG - tried talking to us, but as he speaks Ukrainian, we didn't understand a thing!




We'll be ordering a big new cage for him this week. He also got a bunch of brand new toys, Zupreem pellets and Deli Nature seed mix, sponsored by this fundraiser!




Before we picked him up, me and Sonia also went to one of the main stations where Ukrainian refugees arrive. We talked to a lot of volunteers, left Projekt's contact info and left the "posters" with the info in some important spots, including the stand of one of the main Polish pro-animal organizations. We asked if they need anything and they asked for small carriers - now that the fundraiser is up and kicking again, we'll be ordering some online in a minute!







We're also in touch with many refugees stuck in Ukraine and will be picking some of them from the border this week - but I'll save that for the next update. As always, keep your fingers crossed!




~Ola

No comments yet, be first to comment!

Read more

Sorry for the rare updates... I've been literally drowning in work. The site has blocked the fundraiser withdrawals as we went past 20 000 PLN so they need additional verification. I realized it has been temporarily blocked when I was trying to buy fictional tickets to an Ukrainian zoo as a form of support. I uploaded part of the receipts (as the site won't accept them all, there's too many of them) so hopefully they will unlock the withdrawals within 2 days as promised.




Our current priorities are:

Rescuing the parrot mom from Poltava
Rescuing people from Zaporoże
Helping a CAG, which is almost solved already, as he's already in Poland and I'll be travelling to pick him up tommorrow; he will stay with Bogdan and Sonia, our beautiful volunteers, until his family is ready to take him back. We'll be signing a contract for temporary care so everything is transparent and credible
Helping a group of a girl's parents, 90 yo grandma and... 15 animals, including one parrot, which they rescued from locked apartments where the animals were left to die from starvation after their owners ran
...and supporting the zoos with donations.







I've uploaded the receipts and photos of our most current supply batches to the Google Drive, as there's too many of them for the site to properly load. Receipts from gas stations have some minor things like a single energy drink or a sweet bun... Those aren't covered with the fundraiser's funds, of course, and were bought with our private money to survive the journey ;)




https://drive.google.com/drive/folders/1aJzFLyYEf0RrTWr0lzVSR691t-udCBg_?usp=sharing




No comments yet, be first to comment!

Read more

"You don't need to be 

A superhero to save the world

Just be a hero for someone you want to protect" 🦜💪




🇺🇸🇵🇱ENG/PL

WE DID IT!!!!!!!!! We pushed the delivery through to Kiev itself!!! I'm so overjoyed I'm literally hyperventilating! Huge bravos to our heroic driver for getting into the besieged city... and keep your fingers crossed, as we're not stopping!




ZROBILIŚMY TO!!!!!!!! Przepchnęliśmy dostawę do samego Kijowa!!! Jestem tak przeszczęśliwa, że dosłownie hiperwentyluję! Ogromne brawa dla naszego heroicznego kierowcy, który przebił się do oblężonego miasta... i zostańcie z nami, bo nie zamierzamy na tym poprzestawać! 




Nie jesteśmy dużą organizacją, strażą, fundacją, stowarzyszeniem. Jesteśmy Projektem Ptasia Edukacja: mną, kilkoma wspaniałymi Wolontariuszami i setkami papugarzy z całego świata, dzięki którym nasz fundraiser i wysiłki ten świat obiegły. Działamy - trzymajcie kciuki!

No comments yet, be first to comment!

Read more

We've reached another milestone! Let's try to get to the next one.




Today we went to the bulk store.

We got:




- 10kg of groats

- 75kg of white rice

- 32,5kg of dry pasta

- 60 tea bags of lemon balm tea

- 40 tea bags of mint

- 100 tea bags of chamomile

- 1440 tea bags of black tea (6 boxes, 240 bags each)

- 6,5kg of hermetically packed cheese

- 23 cans of meat (7,5kg)

- 20 bars of chocolate

- 24 bars of lard (12kg)

- 70kg of dog kibble

- 8kg of wet dog food

- 6 plastic boxes to serve as carriers




We'll be bringing over 20kg of parrot food (seed mix), parrot supplements as well as medicines and antibiotics for Sergii too that we'll buy tomorrow on our way. We didn't manage to get powerbanks - there were none at this store. The journey to the border is going to take app. 10 to 12 hours especially that the car is loaded to it's full carrying capacity.




Depending on the situation we'll either do a second trip in a week or two, or transfer remaining funds to other organizations helping pets in Ukraine.




No comments yet, be first to comment!

Read more

Dear Parronts! We've reached our goal (1500 PLN ~ 350 USD) in less than 24 hours. I got some suggestions to expand the goal, so here it is. Our next milestone is 3500 PLN ~ 810 USD.




We'll be going to a bulk store today evening to buy all the planned supplies. I'll publish a photo and receipts here.




We have no idea what's the situation of the birds at the border. If it turns out there's a lot of them in need, I will set up a second journey probably next week. If not, I will donate the remaining funds to other organizations that are helping pets in Ukraine.




Our priority is delivering the supplies to those parronts stuck in Kiev - which is extremely challenging and difficult to set up. Today our Ukrainian driver sent me a video of the sky that's black from the bombs. I'm uploading it here... I don't understand everything but some of the things the lady is saying are - "Dear God, the sky is black, my God... This is a nightmare...". Kiev is constantly under siege. Keep your fingers crossed we can get there.







No comments yet, be first to comment!

Read more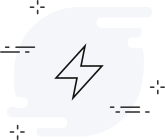 There are no updates yet.
Description
Dear Pet Parents!
This is Ola from Projekt Ptasia Edukacja (Project Avian Education). Since the outbreak of the war in Ukraine, I've been trying to reach every Ukrainian parront (parrot parent) in need and to do everything in my might to help.
What do we do?
People in Poland are very determined to help - never in my life have I seen this country being so united and so dedicated to any cause. There's a lot of organizations and small parties helping animals, however there's none that focuses on birds. We have little to no information on parrots and birds parents. As a parrothead and avian animal worker, I'm striving to change that.
This Friday (4th of March) I will be going to the Polish-Ukrainian border with other Polish parrot lovers I've met during the organisation of this initiative. We're planning to visit multiple border crossings to cover as many refugee gathering points as possible. We will be looking for parrot parents in need of help as well as giving out pet supplies. As many refugees seem to have very limited access to the Internet, I'm also planning to bulk-print simple posters and leaflets about the help, along with my contact info. I am ready to provide anything needed, along with a free veterinary care, transportation and safe places to stay with the birds - Projekt has a long list of volunteers offering their apartments, rooms and hotels to the refugees in pretty much all big Polish cities.
For those who can't come but want to secure their birds - there's a lot of volunteers (including experienced parrot lovers) ready to provide temporary homes. As I know it's extremely stressful to entrust your beloved baby to strangers, I am ready to provide a legal contract/agreement for emergency temporary help (NOT relinquishing/giving away the pet!) with my full personal info as stated in my ID.
Why the fundraiser?
To be completely honest, I'm now even sure what to write here. I was going to buy all the supplies I can afford, but a lot of beautiful parrot people are asking me how can they donate to the cause. I will be buying stuff anyway, but my personal savings are - sadly and obviously - limited, and more money means more supplies.
What will this fundraiser cover?
I'm planning to buy:
antibiotics
basic medicines (painkillers, anti-inflammatory, disinfectants, antipyreptics, charcoal + bandages, gauzes etc.)
pet food (priority: bird food)
basic carriers or safe plastic boxes
foil rescue blankets
powerbanks that I will precharge
lightweight, shelf-stable food, ie. rice, dry pasta, cereal
drinking water if the car's carrying capacity allows
When?
We're going to the border this Friday (4th March) and returning on Saturday (5th March) as I can't leave my own babies alone for longer than that.
What about parronts stuck in Kiev?
They're the main priority of the journey to the border and this fundraiser as well. As Kiev is currently under siege, it's extremely difficult to reach, but I've managed to contact a pet parent from Kiev who is in a dire need of a big stock of food for her dogs. We will meet at the border with the pet food she needs - and she will collect the emergency package for parronts from Kiev and deliver it to them on her way back home.
What about the credibility of this fundraiser? Will it work as intended?
As the situation is critical and changes everyday, sadly to worse, it is extremely difficult to arrange such a transport. I will most probably have to cross the border - which is okay. I hope everything will go as planned and I am tremendously dedicated to delivering our fellow parronts the crucial supplies, however it's impossible to predict what will be the situation in Kiev.
To make sure everything is clear - I oblige to publish all the shopping receipts so everyone can check them. I will try to post some photos of the bought goods and the situation at the border as well.
While the parrots are our priority, there's no information at all about how many avian refugees there are. Therefore we will be providing help to other pet parents too if we have some spare supplies. If you'd like to sponsor something or someone in particular (for example: only birds, only medicines, 10 packages of food etc.) - please attach the description in the comment while donating and I will make sure to keep the promise. If you wish - I can also write your best wishes on the sponsored items. If there's anything else you'd like to do - please let me know in private message on Facebook (Ola Borowiec, same avatar as here). This is your initiative as well and we're acting as a group now so please feel free :)
Can I donate after Saturday, when you'll be back from the border?
Yes! There are two scenarios, depending of the situation at the border - if there are many parronts in need, I will arrange a second transport, most probably in the next week. If there aren't - collected money will be transferred to one of the other pet fundraisers (again - please let me know in the comment if you have any preferences).
The world's first Payment Card. Accept payments wherever you are.
The world's first Payment Card. Accept payments wherever you are.
Find out more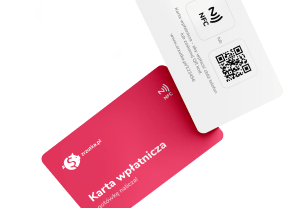 Nobody create moneybox for this whip-round yet or none of the moneyboxes have raised funds.
Our users created
893 551 whip-rounds
and collected
836 516 381 zł
What are you collecting for today?