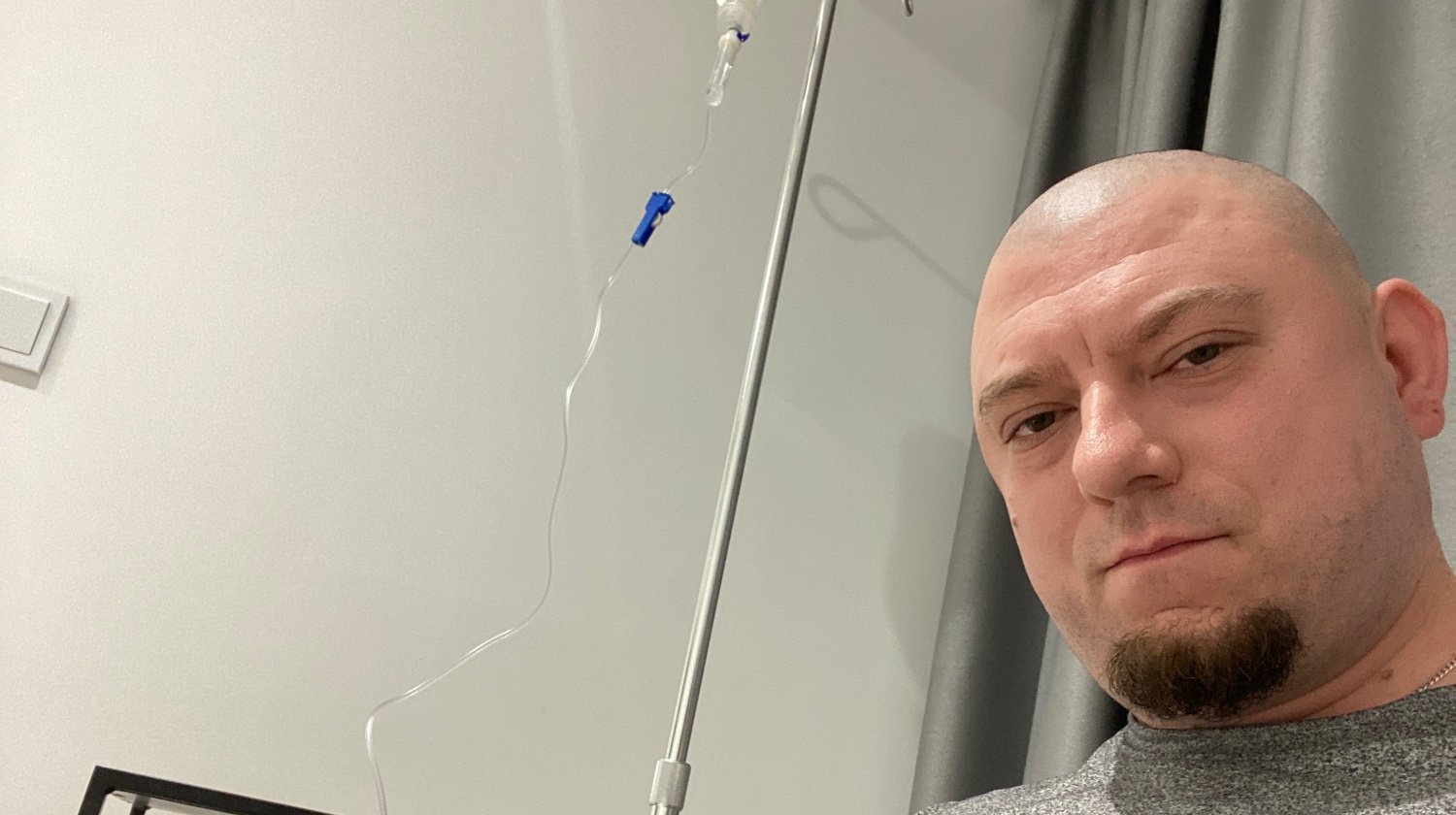 id: tvv7gf
Leczenie onkologiczne i ochronę zdrowia
Leczenie onkologiczne i ochronę zdrowia
Our users created 1 035 691 fundraisers and raised 1 103 460 615 zł
What will you fundraise for today?
Description
Cześć mam na imię Paweł. Mam 33 lata, w ciągu ostatnich 17 lat (od 2006 r.) choruje na nowotwory. Obecnie po raz
ósmy walczę, tym razem są to przerzuty do płuc guza EWINGA.
Pierwotnym nowotworem była osteosarcoma w kości piszczelowej lewej.
Jestem po amputacji lewej nogi i poruszam się o protezie. Przerzuty na płuca obecnie są po raz czwarty. Pierwsze
przerzuty w te miejsca były po pierwotnym nowotworze, ale po wyleczeniu ich chemioterapią i
operacyjnie pojawił się guz w kikucie. Był to całkowicie inny typ nowotworu w ogóle nie związany z tym pierwszym.
EWING sarcoma w kikucie lewej nogi, po chemii i leczeniu operacyjnym odnowił się miejscowo po około roku. Przeszedłem
kolejne zabiegi chemii, ponowną operację i radioterapię.
Dało to chwile wytchnienia, chwila ta trwała około trzech lat. Przerzuty
Ewing sarcoma, czyli mięsaka tkanki miękkiej obecnie po raz trzeci zajęły płuca.
Obecnie leczę się w Klinice Nowotworów Tkanki Miękkich, Kości i
Czerniaków w Warszawskim: Narodowym Instytucie Onkologii im. Marii Skłodowskiej-Curie Państwowy Instytut Badawczy.
Niestety leczenie które zostało wdrożone na początku marca tego roku nie było skuteczne, po dwóch kursach chemioterapii, guzy się zmniejszyły, ale po kolejnych dwóch kursach okazało się że guzy urosły, nastąpiła zmiana leczenia - Niestety scenariusz się powtórzył i po czterech kursach drugiego typu chemii guzy wróciły do pierwotnych, a nawet większych wymiarów.
Nastąpiła kolejna zmiana leczenia. Po czterech kursach chemii zrobiono tomografię - Guzy zwiększyły swoje wymiary ponownie.
Obecnie otrzymuję chemioterapię której w życiu wybrałem już bardzo duże ilości i nie ma żadnej pewności że ona zadziała. Tym bardziej że mocno ingeruje w układ kardio, który jest i tak już mocno zdewastowany w moim przypadku.
W międzyczasie przeszedłem radioterapię guza uciskającego przewód pokarmowy bo powodował problemy z przełykaniem pokarmów, on też się powiększył.
Obecnie jest ich 7 o wymiarach kolejno:
6,3 x 5 x 7 cm
3 x 2,5 x 4 cm
2 cm
1,7 cm
2,2 cm
3,5 x 2 cm
2 cm
Oraz liczne rozsiane ogniska metastatyczne.
W trakcie tych 17 lat przeszedłem już ponad 120 kursów chemioterapii, około 20 kursów radioterapii i liczne operacje na nogę, kikut i płuca. Jestem osobą, która mimo swoich przejść i niepełnosprawności poświęca czas na pomoc innym w trudnej sytuacji. W 2019 roku zorganizowałem RETRO RYNEK - Zlot pojazdów klasycznych we Wschowie, który odbywa się cyklicznie co roku. W trakcie tej imprezy prowadzone są zawsze akcje charytatywne dla zmagających się również z chorobami, ponieważ "Wiem jak to jest być na ich miejscu". Teraz sam potrzebuje pomocy tym bardziej, ze na ten moment lekarze rozkładają ręce i nie są pewni już niczego.
Ostatnia propozycja lekarzy to leki sprowadzane z Indii na własny rachunek, co się wiąże z kolejnymi kosztami ratowania swojego życia.
W marcu tego roku była prowadzona dla mnie zrzutka, za którą bardzo ale to bardzo dziękuję. Niestety leczenie się ciągnie i nadal nie widać końca.
Bardzo dziękuję za każdy grosz. To dla mnie bardzo ważne.
The world's first card for receiving payments. The Payment Card.
The world's first card for receiving payments. The Payment Card.
Find out more