Overhaul of steam engine Px48-1920
ID: uyzak2
Overhaul of steam engine Px48-1920
ID: uyzak2

28 105 zł
28 105 zł
from 50 000 zł
178 days
178 days
left
311
311
contributors
Donate
Read more

Szanowni Państwo! Dziękujemy za hojne wspieranie zbiórki na remont parowozu Px48-1920. Już niebawem najświeższe informacje z postępów naprawy, a tymczasem z początkiem lutego rozpoczniemy wysyłkę prezentów! Dziękujemy jeszcze raz i prosimy o dalsze udostępnianie!

Read more

Zapraszamy do obejrzenia materiału z remontu parowozu Px48-1920 nakręconego w dniu dzisiejszym przez TVP Poznań Link: https://www.facebook.com/PociagDoWielkopolski/videos/456392834891631/

Read more

Zapraszamy do ciekawego artykułu na portalu branżowym Rynek-Kolejowy opisującego nasze starania dotyczące zachowania parowozów: https://www.rynek-kolejowy.pl/wiadomosci/sredzka-kolej-powiatowa-stoi-trakcja-parowa-90000.html

Read more
Description
Px48-1920 Steam Engine Manufactured in 1955 in Polish factory 'FABLOK' in Chrzanów narrow gauge steam locomotive Px48-1920 like its sister locomotives from class Px48 was an element of a narrow-gauge railways modernization program of a Polish State Railways. During its career it hauled freight and passengers on a few lines in eastern Poland and later in the west part of a country. It remained in service until 2001 on the Środa Wielkopolska to Zaniemyśl line, which was the last narrow gauge railway in the country with a daily steam operation. In May 2018, after almost 17 years of waiting, members of Society of friends of Środa Railway began the overhaul, which main goal is to bring 'the 1920' back to live on the line to Zaniemyśl, which today is a heritage railway.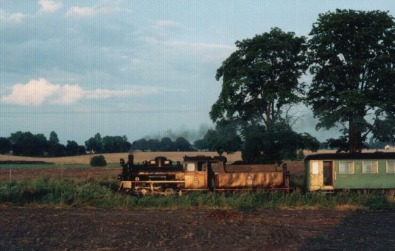 Px48- 1920 in 1997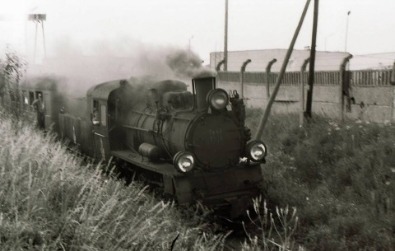 Px48-1920 in 1997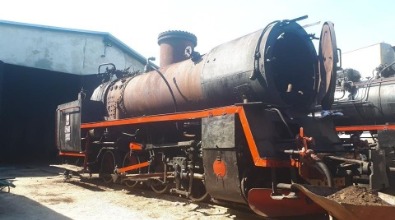 The overhaul
In May 2018 all the boiler equipment, piping, jacketing, pneumatic installation and driver's cab were disassembled to enable to disconnect the boiler from the bogey. Soon, with help of a crane boiler has been separated to make its extensive repair possible, according to the Transport Technical Supervision Office requirements. The superheater and flues were removed.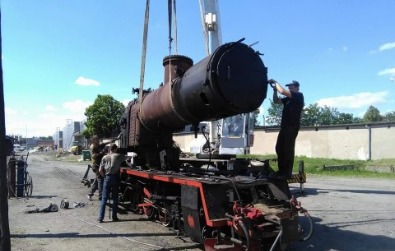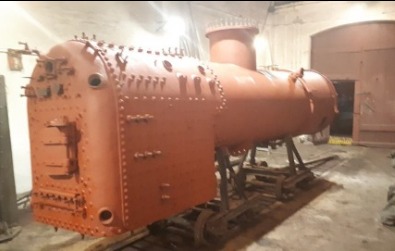 Later we disassembled all the bogey elements like rods, brake system etc. to make possible removing of wheelsets. Unluckily, it turned out, that many elements of the bogey are practically entirely worn-out.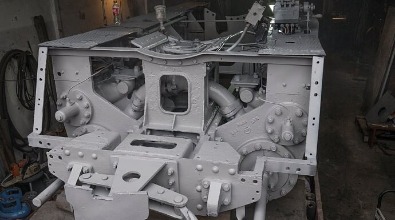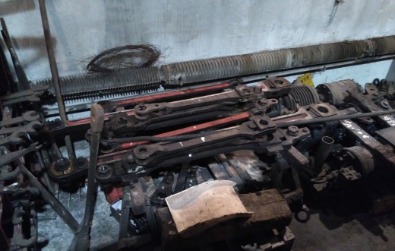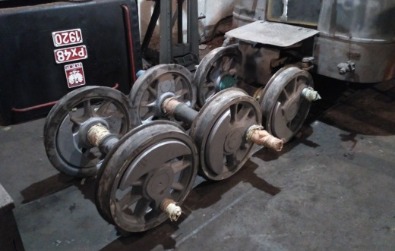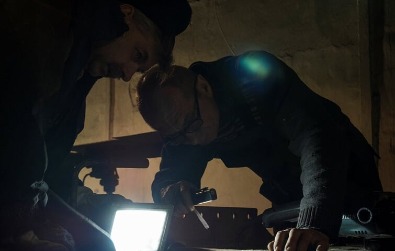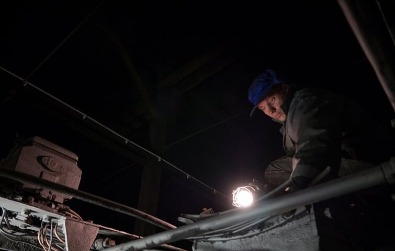 What is the goal?
To make locomotive operational absolutely necessary is to replace steel tires and bearing journals of the all eight wheels of the loco and another eight of the tender. These elements have to be individually manufactured which causes significant costs. Production and changing of these elements will involve about 50 000 PLN (about 15 000 USD). Our Society as a non-profit organization doesn't have such a funds. Also local authorities cannot afford to fund this task.
Now in Poland the Government and the EU donates different monuments, but mostly they are buildings like churches, palaces, castles etc. Pieces of a technical heritage are almost completely ignored. Organizations who are trying to save parts of our technical history are practically left on the good will of local authorities and their own ingenuity.
About us
Society of Friends of Środa Railway 'Bana' has been founded in 2007, and since beginning our main goal was to help to preserve railway heritage. Local authorities of Środa Wielkopolska District entrusted us in autumn 2015 a maintenance and operation of their 14 km (9 miles) long narrow gauge heritage railway known as a Środa District Railway. During one year we managed to restore regular service in summer weekends with a diesel locomotive after an almost two-year long brake. We also decided to repair one of two steam engines owned by the Railway – Px48-1756, which overhaul was finished in September 2017 with financial support of Środa Wlkp. District. Since then, most of the trains on our Railway are hauled by a steam locomotive. Now we decided to begin an extensive overhaul of an its sister-loco: Px48-1920, which is necessary to keep the steam alive in longer period of time. In Poland steam locos' boilers must be inspected every six years, which is connected with regenerating of a bogey and its mechanisms. Our operational loco in 2023 will have to be put out from the service and be as extensively repaired as we the one we intend to do with loco number 1920. We want to run a steam trains every year, so repairing the second loco is a necessity. What's more, new tires and bearing journals will probably serve for next 30 years or even longer. It makes this event an real investment in the future of Środa District Railway.
Our first Px48 steam engine no.1756
Contact us
Towarzystwo Przyjaciół Kolejki Średzkiej "Bana"
(EN: Society of friends of Środa Railway)
Address of Society: Dworcowa 3, 63-000 Środa Wlkp.
email: [email protected]
Środa District Railway
Środa Wielkopolska station: ul.Niedziałkowskiego 25, 63-000 Środa Wlkp
Our website: http://www.sredzkakolejpowiatowa.pl
Our users created
518 785 whip-rounds
---
What are you collecting for today?