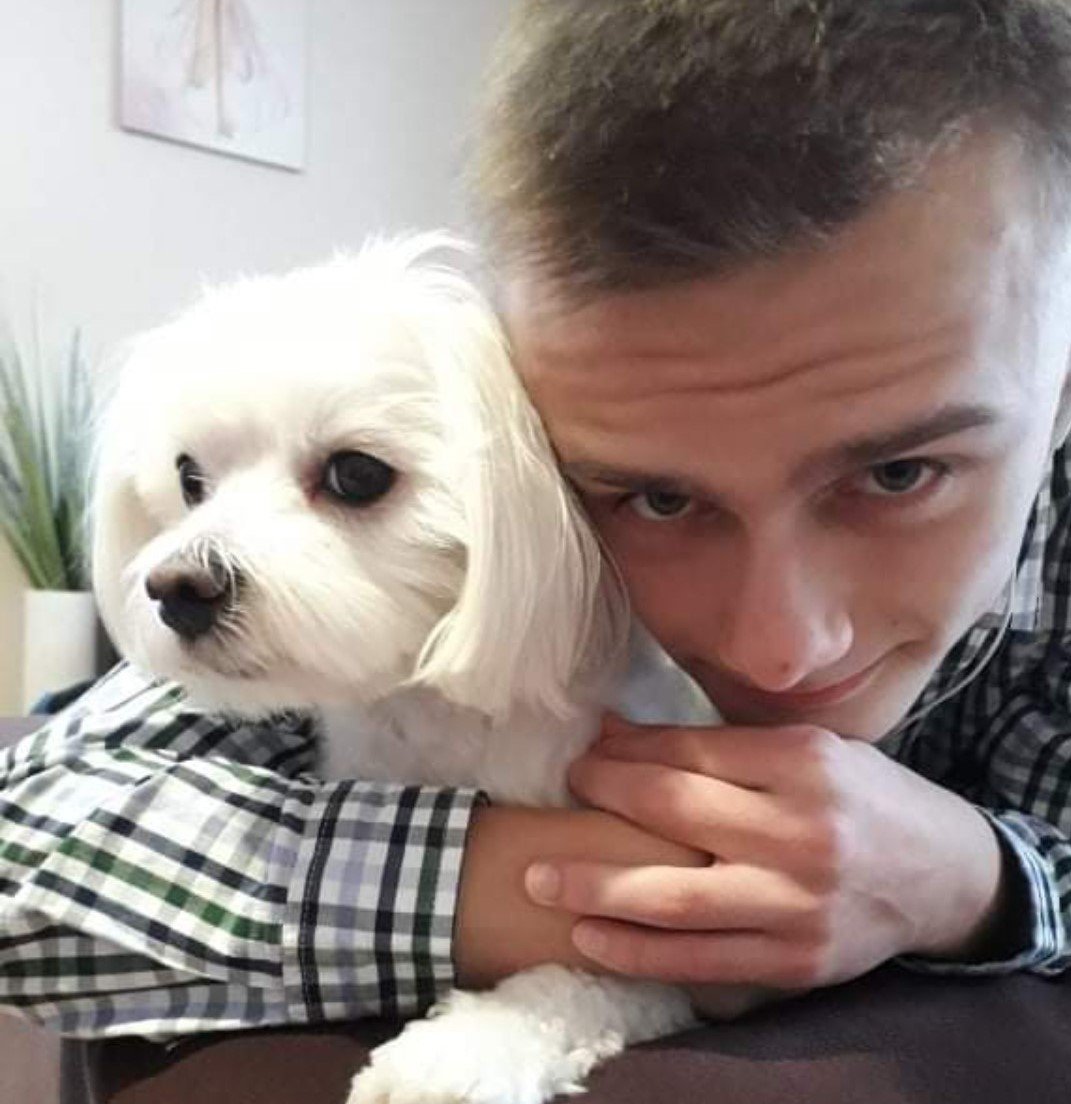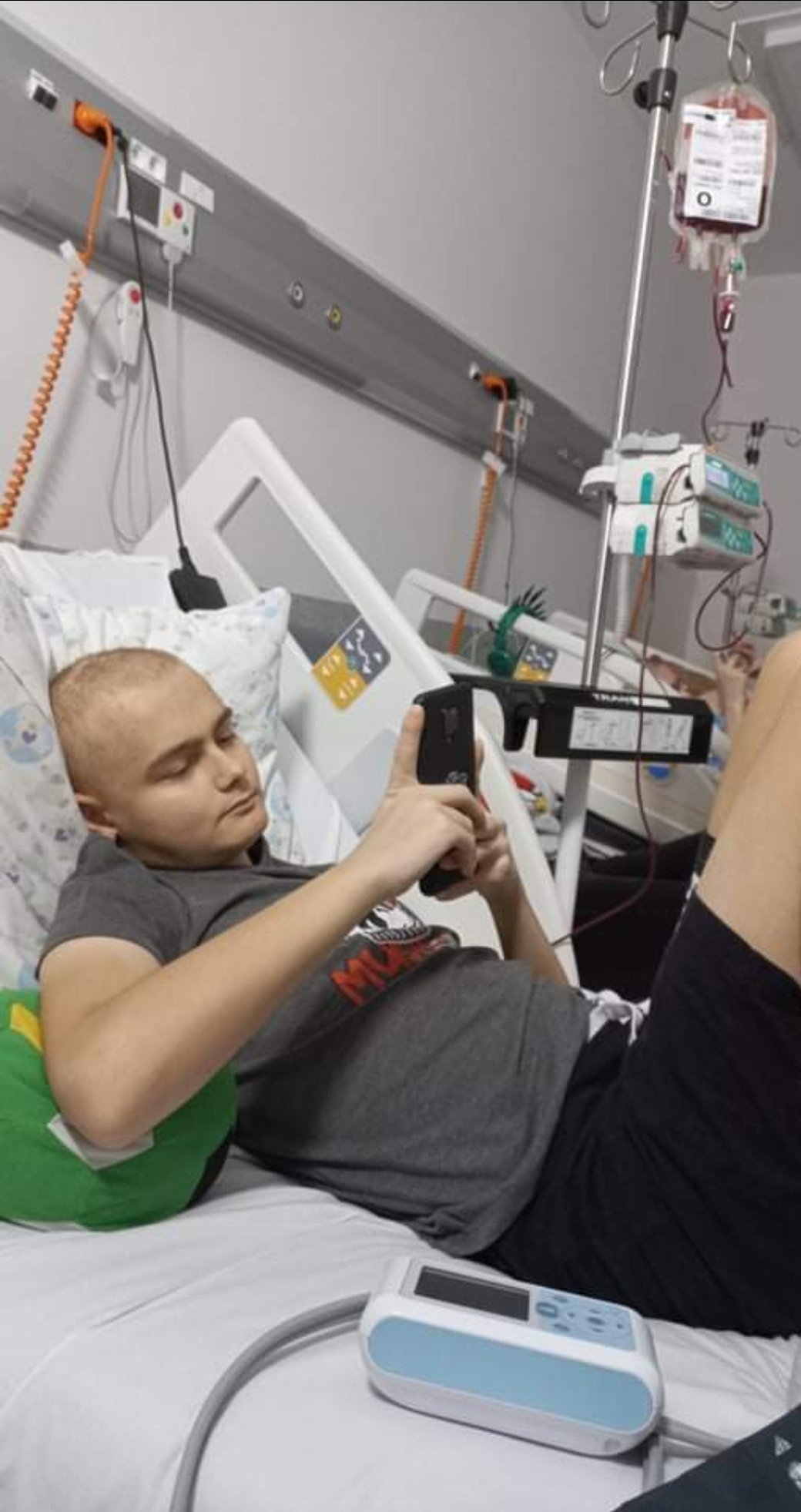 id: v36p6u
POMÓŻ KUBIE WYGRAĆ Z BIAŁACZKĄ
POMÓŻ KUBIE WYGRAĆ Z BIAŁACZKĄ
Our users created 912 229 whip-rounds and collected 874 134 946 zł
What are you collecting for today?
Description
Każdy z nas był nastolatkiem/tką i czekał na swoje 18 urodziny i tak też było z Kubą.
Dopiero co zaczął kurs na prawo jazdy, planował swoja imprezkę na 18-ste urodziny, które były 15 stycznia, miał iść do znajomych na ich 18-stki, wspólne spotkania, szkoła, wyjazdy, tyle planów... a tu nagle szok, koszmar którego nikt by się nie spodziewał.
        W dniu 29.11.2021roku Kuba z powodu złego samopoczucia podczas choroby Covid-19 został przewieziony karetką do Szpitala Zakaźnego w Gdańsku jednak tam po tomokoputerze rozpoznano inne zmiany rozrostowe i Kubę przewieziono do Kliniki Pediatrii, Hematologii i Onkologii UCK w Gdańsku. Tam już tylko z godziny na godzinę zalała nas lawina złych wiadomości. Następnego dnia usłyszeliśmy wyrok : Ostra białaczka limfoblastyczna pre-B, masa nowotworowa w śródpiersiu i jamie brzusznej.  W jednej chwili świat nam się zawalił. To był dla nas wielki szok i niedowierzanie przecież jak to możliwe Kuba nigdy nie chorował, rozwijał się jak normalny nastolatek, na nic nie narzekał a tu nagle musi stoczyć walkę z najtrudniejszym przeciwnikiem. 
 Natychmiast rozpoczęto leczenie sterydowe i chemioterapie. Na co dzień Kuba poddawany jest częstemu przetaczaniu krwi, osocza, płytek, przeróżnym badaniom i zabiegom. Niestety podczas chemioterapii pojawiły się różnego rodzaju skutki uboczne, zaburzenia koagulogiczne po oncasparze, zakrzepica odcewnikowa, hiponatremia, nadżerki w jamie ustnej co wymaga zakupu wielu leków i witamin a wiemy że to jest dopiero początek walki z tą chorobą. a Kuba powinien chodzić do szkoły ,cieszyć się beztroskim okresem młodości, żyć tak jak rówieśnicy. Zamiast tego rozpoczęła się walka o jego życie. Walka, którą możemy wygrać też dzięki twojej pomocy, o którą bardzo prosimy!!!
    Tutaj też zaczęły się nasze dodatkowe problemy. Życie na 2 domy. Dom w Rumi i ten niestety szpitalny. Kuba ma młodszą siostrę Maję, która została z tatą. Mąż pracuje po kilkanaście godzin by zapewnić naszej rodzinie byt, gdyż ja musiałam zawiesić swoja prace a z innej zrezygnować by być cały czas przy Kubie.
  Zrzutka ta przeznaczona jest na zapewnienie dodatkowych nierefundowanych leków, rehabilitacji, sprzętu medycznego, specjalistycznego wyżywienia, które przy szpitalu jest o wiele droższe, środków higieny oraz częstych dojazdów do szpitala i "życia szpitalnego" przez cały długotrwały okres leczenia.
     W imieniu Kuby dziękuję za dobre serce♡♡♡
POMÓŻCIE KUBIE WRÓCIĆ DO NORMALNEGO ŻYCIA!!!
The world's first card for receiving payments. The Payment Card.
The world's first card for receiving payments. The Payment Card.
Find out more