id: vfayj6
W drodze po szczęście - zabieg in-vitro
W drodze po szczęście - zabieg in-vitro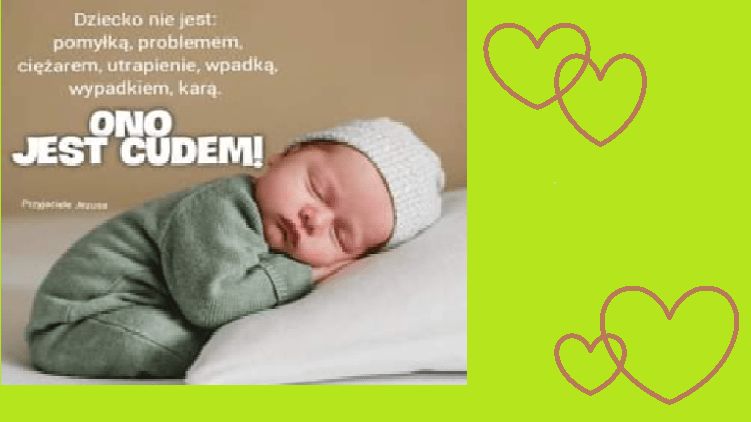 The organizer verified the description with proper documents.
Donate
Zrzutka.pl does not charge any commission
Share
Description
Dzień dobry,
Bardzo marzymy z mężem o dziecku, to jest nasz największy cel na świecie aby tulić w ramionach małego aniołka :)
Jestem tutaj, dlatego też chce wam opowiedzieć moją historię.
Jaka było nasza radość jak w roku 2014 udało nam się naturalnie zajść w ciążę. Niestety nasze szczęście nie trwało długo. Z pękniętym jajowodem trafiłam do szpitala i tam lekarze walczyli o moje życie. Udało im się, za co im bardzo dziękuje ! Po paru latach, bezowocnych starań, trafiliśmy do kliniki niepłodności, gdzie podeszliśmy do procedury in vitro. Niestety, trzy transfery zarodków nie dały upragnionej ciąży :( Już mieliśmy w planach podchodzić do kolejnej procedury jak okazało się, że zaszłam w ciążę. Jak dzisiaj pamiętam słowa lekarza: ta ciąża na pewno nie jest pozamaciczna ( po sprawdzeniu drożności jajowodu ). Ku wielkiemu zaskoczeniu, hormon bety nie przyrastał prawidłowo i diagnoza była tylko jedna. Trafiłam do szpitala, na usunięcie ciąży wraz z jajowodem. To był dla mnie koszmar.
Brak jajowodów i tym samym starań naturalnych bardzo zle odbiło się na mojej psychice. Ale podniosłam się i nie dałam za wygraną. Po raz kolejny, podjęliśmy decyzję o kolejnej procedurze, która też niestety okazała się bezowocna :(
Postanowiliśmy podbudować nasz budżet i zmienić klinikę, poszerzyliśmy też naszą diagnostykę. W nowej klinice, udało się uzyskać bardzo ładne zarodki, które dobrze rokowały ale i te nie dały nam upragnionej ciąży :(
Ludzie mówią, że in vitro to jest loteria, tak samo jak przy staraniach naturalnych. Czy kiedykolwiek w tej loterii wygramy.....
Pomimo wielu lat starań, wyrzeczeń oraz przepłakanych nocy, mamy w sobie znowu siłę aby zawalczyć o dzieciątko. Głęboko wierzę, że i nas kiedyś spotka szczęście i los się do nas uśmiechnie. Za nami już 3 pełne procedury, które niestety nie dały nam sukcesu ale cały czas wierzymy, że i nam się uda :)
Mieszkamy w małej miejscowości, więc niestety nie zostaliśmy objęci dofinansowaniem do zabiegów.
Bardzo prosimy was o pomoc. Każdy, nawet najmniejszy grosz się dla nas liczy. Z góry serdecznie dziękujemy za wsparcie :)
Wszystkim z osobna, którzy przekażą nam swoją cegiełkę z całego serca dziękujemy. Dobro wraca :)
English below:
Good morning,
My husband and I dream about a child very much, it is our greatest goal in the world to hug a little angel in our arms :) I am here, therefore I want to tell you my story.
What was our joy as in 2014 we managed to get pregnant naturally. Unfortunately, our happiness did not last long. With a ruptured fallopian tube, I was taken to the hospital where the doctors fought for my life. They succeeded, for which I thank them very much! After a few years of fruitless efforts, we ended up in an infertility clinic, where we started the in vitro procedure. Unfortunately, three embryo transfers did not give the desired pregnancy :( We were already planning to go to the next procedure as it turned out that I got pregnant. As I remember the doctor's words today: this pregnancy is definitely not ectopic (after checking the patency of the fallopian tube). Surprisingly, the beta hormone was not growing properly and there was only one diagnosis.
The lack of fallopian tubes and thus natural efforts had a very bad effect on my psyche. But I got up and didn't give up. Once again, we made a decision about another procedure, which unfortunately also turned out to be fruitless :(
We decided to increase our budget and change the clinic, we also expanded our diagnostics. In the new clinic, we managed to obtain very nice embryos that had a good prognosis, but also did not give us the desired pregnancy :(
People say IVF is a lottery, just like natural endeavors. Will we ever win in this lottery .....
Despite many years of efforts, sacrifices and mourned nights, we have the strength to fight for the baby again. I sincerely believe that we will be lucky and that fate will smile at us. We already have 3 full procedures behind us, which unfortunately did not give us success, but we still believe that we will also succeed :)
We live in a small town, so unfortunately we did not receive funding for the procedures, so we ask you for help. Every single penny counts for us. Thank you in advance for your support :)
We would like to wholeheartedly thank everyone who will give us their donation. Good is back :)
The world's first Payment Card. Accept payments wherever you are.
The world's first Payment Card. Accept payments wherever you are.
Find out more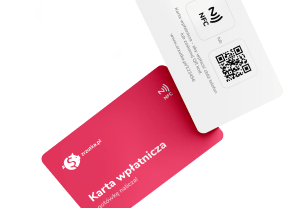 Our users created
891 684 whip-rounds
and collected
832 343 619 zł
What are you collecting for today?