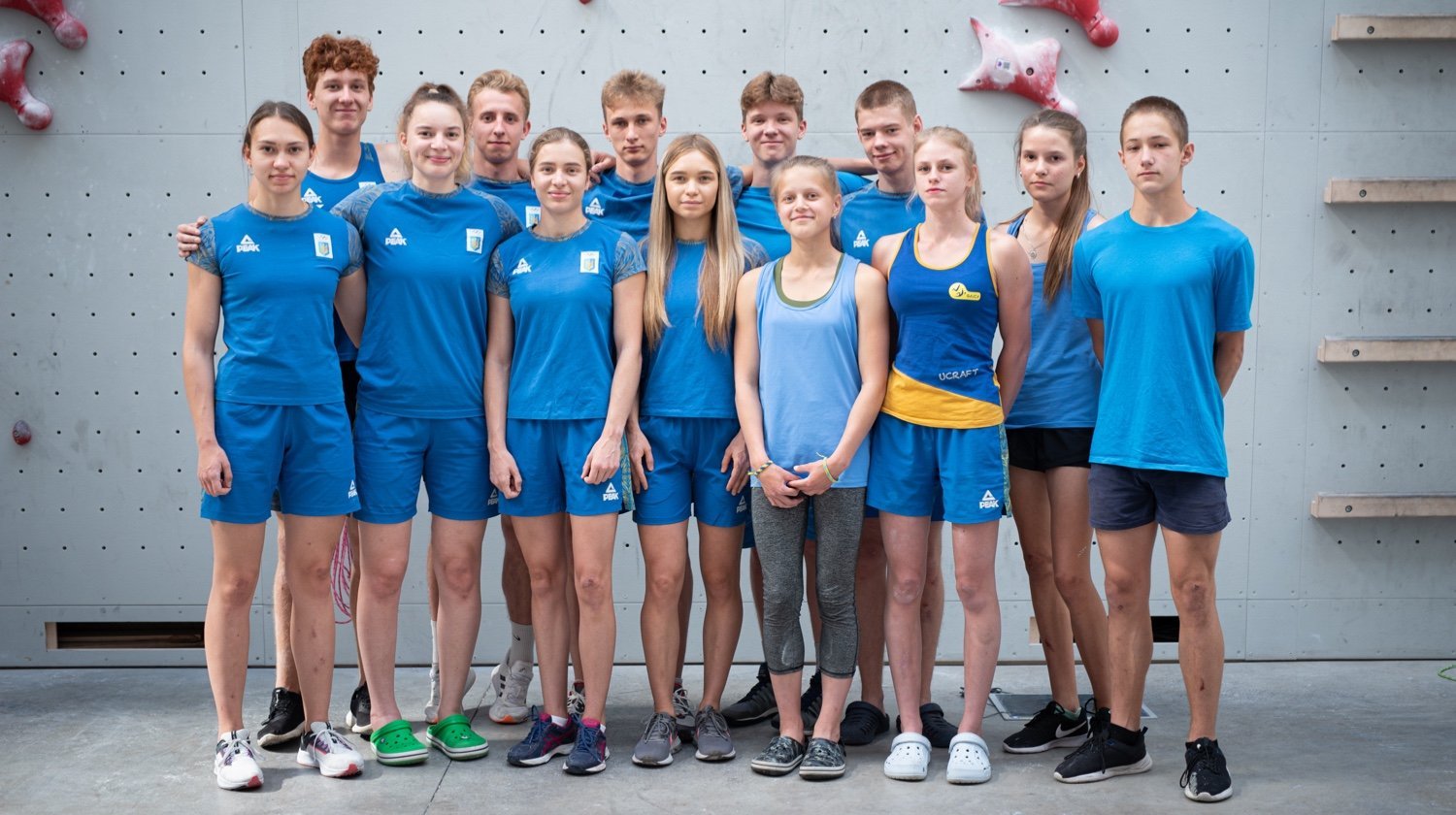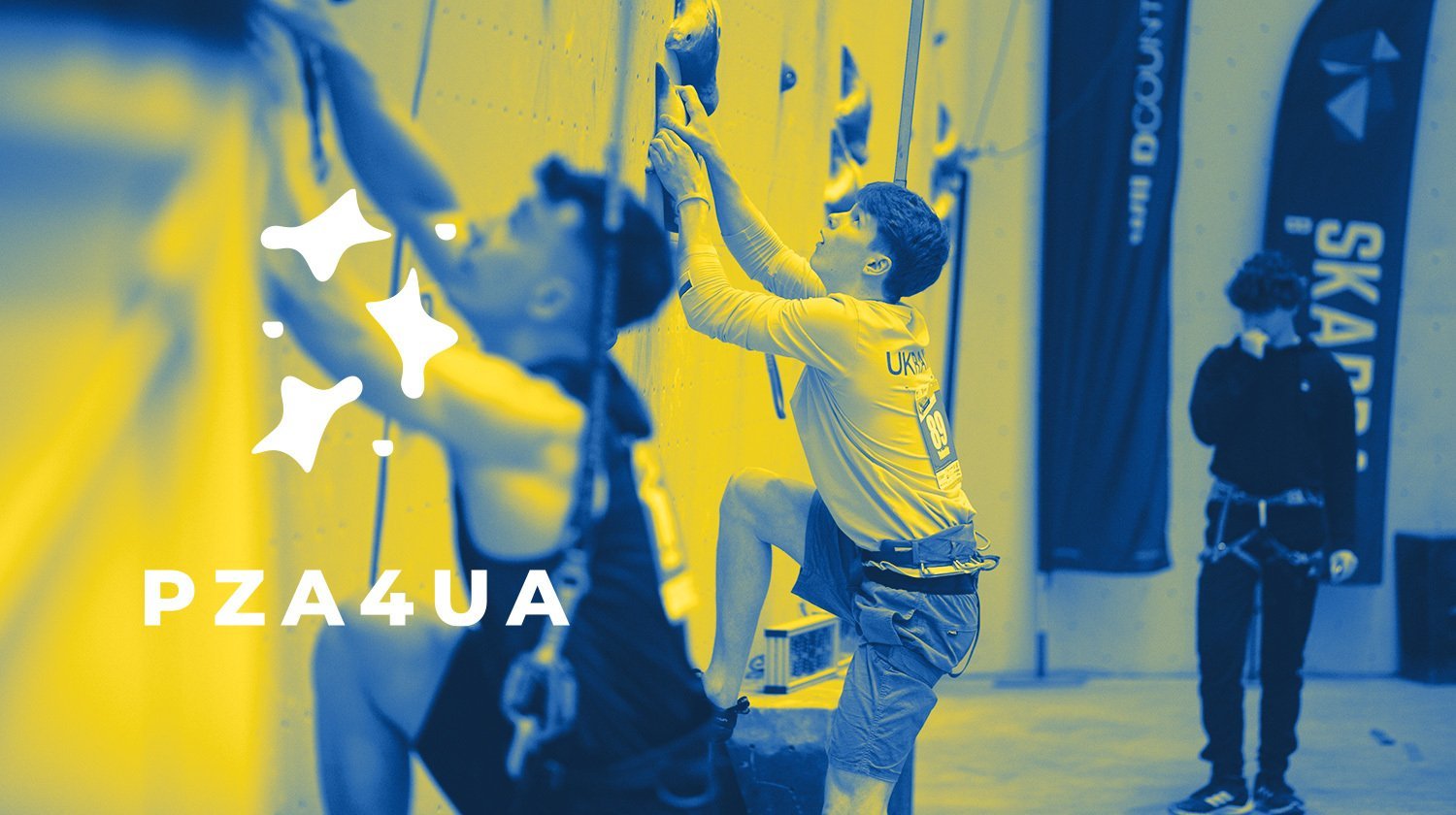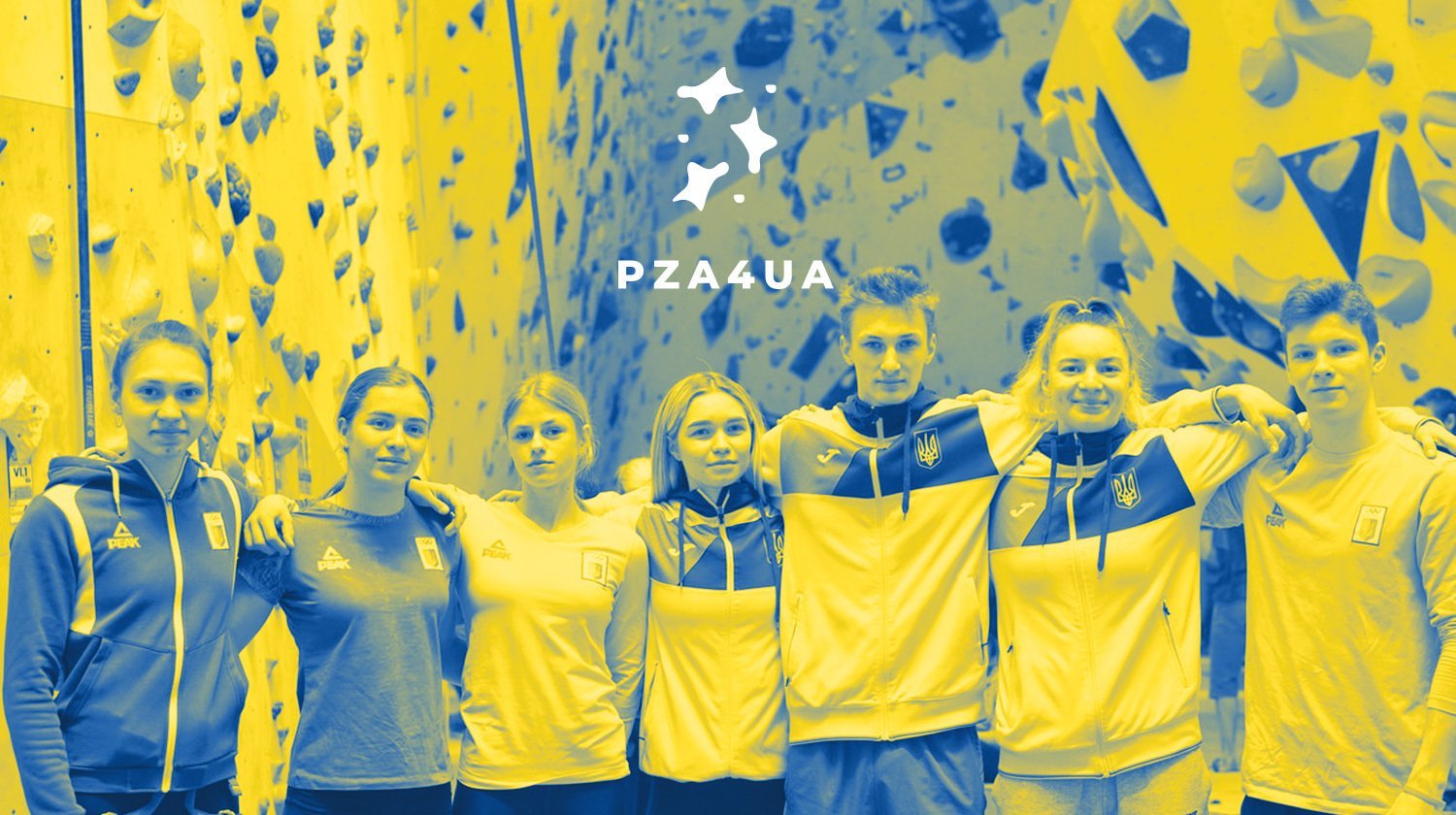 id: vj5cer
PZA4UA Oni również walczą dla Ukrainy – zostań patronem wspinaczy | PZA4UA – They are also fighting for Ukraine – become their Patron
PZA4UA Oni również walczą dla Ukrainy – zostań patronem wspinaczy | PZA4UA – They are also fighting for Ukraine – become their Patron
Support your passion. Regularly.
#pza4ua Kseniia Horielova I miejsce na Mistrzostwach Świata Juniorów w Dallas.






No comments yet, be first to comment!

Read more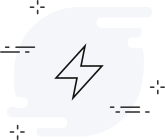 There are no updates yet.
Description
It is 4:00 in the morning, sirens are howling outside. It's the second week of the war. For a moment, you wonder whether to douse the alarm. After all, instead of sitting in the basement, all you have to do is hide your head under your pillow. And so, what is meant to be will be... However, two streets away yesterday you saw a hole in the ground left by a Russian bomb where someone's house used to be. It motivates you to get up. You don't even have to get dressed, because you've been sleeping in your clothes for a week. All you have to do is slip your feet into your shoes, throw on your jacket and make your way to the dark, damp burrow where you used to go only to get your bike. At the last minute you still grab a stale bread roll from last week and a bottle of water from the kitchen.
10 days ago, you would have been woken up by the alarm clock on your phone set for 5:00 to catch your morning wall workout, before school. Back then, you hated that silly tune that was supposedly gently yet firmly meant to get you out of your warm bed. Today you would give a lot to go back to it. Now you don't have to set an alarm clock. You won't go to any more training, because the hall where the wall is now houses a temporary hospital, and Sasha – your trainer has been called up to the army. In 2 months you were supposed to go to the Junior European Cup in Austria, and in the summer maybe to the Championships in the USA.
World Championships – your biggest dream turns out to be impossible to realise. You spent every free moment pursuing one goal. All your efforts and daily sacrifices turn out to be worthless. Your priorities have seriously changed and the most important thing becomes safety and where to hide or perhaps how to escape from a country at war.
And what if such a situation befalls your child or your loved ones? Your whole life has been subordinated to a sporting passion, you have spent countless hours training and now it turns out to be for nothing. It doesn't take much for a sporting career to go to ruin along with more Ukrainian cities. Let us not allow this to happen!
The Polish Mountaineering Association, through the PZA4UA campaign is organising help for young climbers who have been forced to leave their country because of the war. These are 30 climbers who continue their training mainly in Bytom and Wrocław. They are real people, real dreams and real successes, which they achieve thanks to the financial support of the Polish Mountaineering Association.
You can also help! Every amount of money and your help in promoting the action or sharing a link to the droplet is your contribution to the success of these young athletes. They train, do not give up and win more medals for their country in international climbing competitions.
OUR WEBSITE
Achievements of Ukrainian athletes in international competitions since the beginning of the campaign:
24-25.09.2022 Continental Cup in Hamburg – 1st place Hryhorii Ilchyshyn, 2nd place Alina Shchyharieva
22-31.08.2022 Youth World Championships Dallas – 1st place Kseniia Horielova, 2nd place Polina Khalkevych, 2nd place Hryhorii Ilchyshyn
29.07 European Youth Cup in Mezzolombardo – 1st place Kseniia Horielova, 2nd place Oksana Burova, 3rd place Daria Tkachova
9-10.07 Continental Youth Championships in Augsburg – 1st place Oksana Burova, 2nd place Kseniia Horielovaa, 3rd place Dmytro Iliukhin
21.06.2022-26.06.2022 European Cup in Innsbruck – 3rd place Daniil Boldyrev, 3rd place Oksana Burova (Ukrainian women's record 7.79 s)
27-29.05.2022 European Junior Cup in Imst – 1st place Kseniia Horielova, 2nd place Dmytro Iliukhin, 2nd place Oksana Burova
-----------
Jest 4:00 nad ranem, za oknami wyją syreny. To już drugi tydzień wojny. Przez chwilę zastanawiasz się czy nie olać tego alarmu. Przecież zamiast siedzieć w piwnicy wystarczy schować głowę pod poduszkę. I tak, co ma być to będzie... Jednak wczoraj dwie ulice dalej widziałeś dziurę w ziemi po ruskiej bombie tam, gdzie wcześniej stał czyjś dom. To Cię motywuje, żeby wstać. Nie musisz się nawet ubierać, bo od tygodnia śpisz w ubraniu. Musisz tylko wsunąć stopy w buty, zarzucić kurtkę i w drogę do ciemnej, wilgotnej nory, do której dawniej chodziłeś tylko po rower. W ostatniej chwili łapiesz jeszcze z kuchni czerstwą bułkę z zeszłego tygodnia i butelkę wody.
10 dni temu obudziłby Cię budzik w telefonie nastawiony na 5:00, żeby zdążyć na poranny trening na ścianie, jeszcze przed zajęciami w szkole. Wtedy nienawidziłeś tej głupiej melodyjki, która niby łagodnie acz stanowczo miała wyrwać Cię z ciepłego łóżka. Dzisiaj dałbyś wiele, żeby do tego wrócić. Teraz nie musisz nastawiać budzika. Nie pójdziesz już na żaden trening, bo w hali, gdzie jest ściana teraz mieści się tymczasowy szpital, a Sasha – Twój trener dostał powołanie do wojska. Za 2 miesiące miałeś jechać na Puchar Europy Juniorów do Austrii, a latem być może na Mistrzostwa do USA. 
Mistrzostwa Świata – Twoje największe marzenie okazuje się niemożliwe do zrealizowania. Każdą wolną chwilę spędzałeś na dążeniu do jednego celu. Wszystkie Twoje wysiłki i codzienne wyrzeczenia okazują się nic nie warte. Priorytety poważnie się zmieniły i najważniejsze staje się bezpieczeństwo i to gdzie się schować, a być może jak uciec z kraju objętego wojną.
A co jeśli taka sytuacja spotyka Twoje dziecko lub Twoich najbliższych? Całe życie podporządkowane sportowej pasji, niezliczone godziny spędziliście na treningach, a teraz okazuje się, że to na nic. Niewiele trzeba, aby sportowa kariera legła w gruzach razem z kolejnymi ukraińskimi miastami. Nie pozwólmy na to!
Polski Związek Alpinizmu poprzez akcję PZA4UA organizuje pomoc dla młodych wspinaczy, którzy zostali zmuszeni do opuszczenia swojego kraju z powodu wojny. To 30 zawodników, którzy kontynuują trening głównie w Bytomiu oraz we Wrocławiu. To prawdziwe osoby, prawdziwe marzenia i realne sukcesy, które osiągają dzięki finansowemu wsparciu Polskiego Związku Alpinizmu.
Pomóc możesz także Ty! Każda kwota oraz pomoc w promocji akcji czy udostępnienie linka do Zrzutki to Twoja cegiełka dołożona do sukcesów tych młodych zawodników. Trenują, nie poddają się i zdobywają kolejne medale dla swojego kraju we wspinaczkowych zawodach o randze międzynarodowej.
STRONA INTERNETOWA AKCJI
Osiągnięcia ukraińskich zawodników na międzynarodowych zawodach od początku akcji:
4-25.09.2022 Puchar Europy w Hamburgu – I miejsce Hryhorii Ilchyshyn, II miejsce Alina Shchyharieva
22-31.08.2022 Mistrzostwa Świata Juniorów w Dallas – I miejsce Kseniia Horielova, II miejsce Polina Khalkevych, II miejsce Hryhorii Ilchyshyn
29.07 Puchar Europy Juniorów w Mezzolombardo – I miejsce Kseniia Horielova, II miejsce Oksana Burova, III miejsce Daria Tkachova, III miejsce Hryhorii Ilchyshyn
9-10.07 Mistrzostwa Europy w Augsburgu – I miejsce Oksana Burova, II miejsce Kseniia Horielova, III miejsce Dmytro Iliukhin
21.06.2022-26.06.2022 Puchar Europy w Innsbrucku – III miejsce Daniil Boldyrev, III miejsce Oksana Burova (rekord Ukrainy wśród kobiet 7.79 s)
27-29.05.2022 Puchar Europy Juniorów w Imst – I miejsce Kseniia Horielova, II miejsce Dmytro Iliukhin, II miejsce Oksana Burova
Benefits of a recurring support:
The organizer receives 100% of your funds - we do not charge any commission
You remain in full control - you can stop the support at any time without any obligations
The organizer can fully focus on his work
You get permanent access to posts and a special distinction
You don't have to remember about the next payments
It's easier than you think :)
The world's first Payment Card. Your mini-terminal.
The world's first Payment Card. Your mini-terminal.
Find out more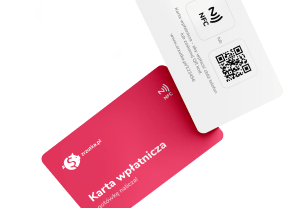 Nobody create moneybox for this whip-round yet. your moneybox may be the first!