id: w2dgh5
Scena teatralna/stand-up, mobilne centrum mediacji, transport biznesowy - PROJEKT AUTOBUS
Scena teatralna/stand-up, mobilne centrum mediacji, transport biznesowy - PROJEKT AUTOBUS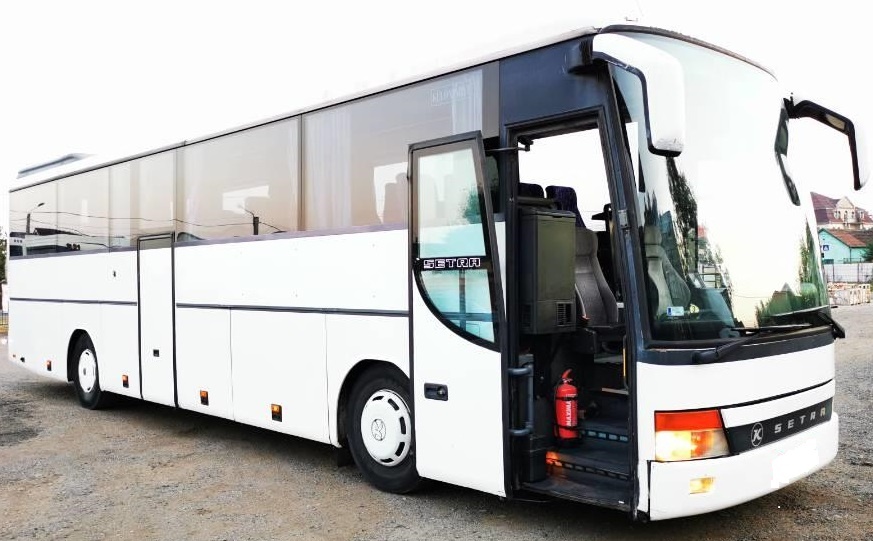 Donate
Zrzutka.pl does not charge a commission
Description
 Scena teatralna/stand-up, mobilne centrum mediacji, transport biznesowy
Czy da się połączyć te wszystkie rzeczy? Nie wiemy, ale niebawem się dowiemy. Nazywam się Michał Górski i jestem Prezesem Zarządu Kancelarii Antywindykacyjnej Górscy Sp. z o.o. (pomagamy zadłużonym) – w niniejszym projekcie wystąpię jako jej reprezentant, a przy tym, jestem Mediatorem Stałym Sądu Okręgowego w Warszawie (w sprawach cywilnych, rodzinnych i gospodarczych z uwzględnieniem spraw szeroko rozumianej kultury), a także doktorem sztuk teatralnych i aktorem.
Skąd pomysł?
1. Obiecałem Klientom Kancelarii, że zabiorę Ich na spotkanie integracyjne, albowiem niektórzy mają mnóstwo ciekawych pomysłów, inni dużo czasu, a kolejni myślą o zainwestowaniu posiadanych środków w ciekawe projekty – nie pozostaje mi nic innego jak połączyć wszystkich w jednym miejscu i czasie. Chętnych zgłosiło się wstępnie 40 na pierwszą podróż, więc...nie ma więc jak ich zabrać samochodem osobowym...
2. Mediacje, które prowadzę od wielu lat – a co jeśli okazałoby się, że ich mobilność pozwala na pomoc jeszcze większej ilości osób?
3. I teatr na koniec – skoro tak duży autobus ma być wykorzystywany raz czy dwa razy w roku na integracyjny wyjazd, kilka razy mediacje terenowe, czy w pozostałym czasie nie mógłby służyć jako scena teatralna lub stand-up'owa? I cóż z tego, że tylko 40 miejsc! Może klimat będzie świetny? Może wydarzenia ciekawe? Może będzie mobilnym miejscem spotkań z publicznością i publiczności z kulturą?
Jak mówi Przyjaciel Kancelarii: "Kiedy, jak nie teraz!?" Spróbujmy więc!
Szczegóły projektu:
- Kancelaria przeznaczyła środki na prawo jazdy kat. D (autobus) dla przedstawiciela Kancelarii (padło na Prezesa ;) ) aby bezpiecznie dowozić Klientów na miejsce spotkań :)
- zakup autobusu (kwota: do 30.000 zł) – autobus Setra, Bova (lub podobny) z lat 1998-2003 – spełni w całości wymagania projektu.
- kancelaria ze środków własnych dopłaci brakującą kwotę (jeśli zbiórka nie osiągnie 10 tysięcy złotych – pieniądze zostaną zwrócone darczyńcom) w celu zakupu autobusu.
- co proponujemy za okazane wsparcie i chęć uczestniczenia w nieco ekscentrycznym projekcie?
- DOCENIAMY KAŻDE 1 ZŁ wpłacone na ten cel!
- Za każde 50 zł – proponujemy imienne podziękowanie na stronie internetowej Kancelarii oraz na stronie FB – Praca za pieniądze/film/teatr/instytucje kultury (dla chętnych)
- za każde 100 zł – proponujemy godzinną podróż autobusem po stolicy (szczegóły ustalimy)
- za każde 150 zł – proponujemy bilet na premierę pierwszego kulturalnego wydarzenia w autobusie (szczegóły ustalimy)
- za każde 500 zł – proponujemy imienny fotel w naszym autobusie
- za każde 1000 zł – nie sądzimy, żeby trafił się aż taki pasjonat, ale jeśli tak się stanie – coś wymyślimy.
Wszystkich wpłacających, chcących otrzymać wyżej wymienione podziękowanie za uczestnictwo w akcji – proszę o przesłanie informacji na [email protected]
I życzcie nam powodzenia w naszej wspólnej, jak się wydaje, ciekawej sprawie ;)
The world's first Payment Card. Accept payments wherever you are.
The world's first Payment Card. Accept payments wherever you are.
Find out more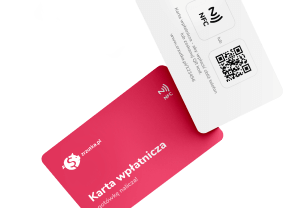 Contributors 32
Our users created
704 467 whip-rounds
and collected
473 975 934 zł
What are you collecting for today?