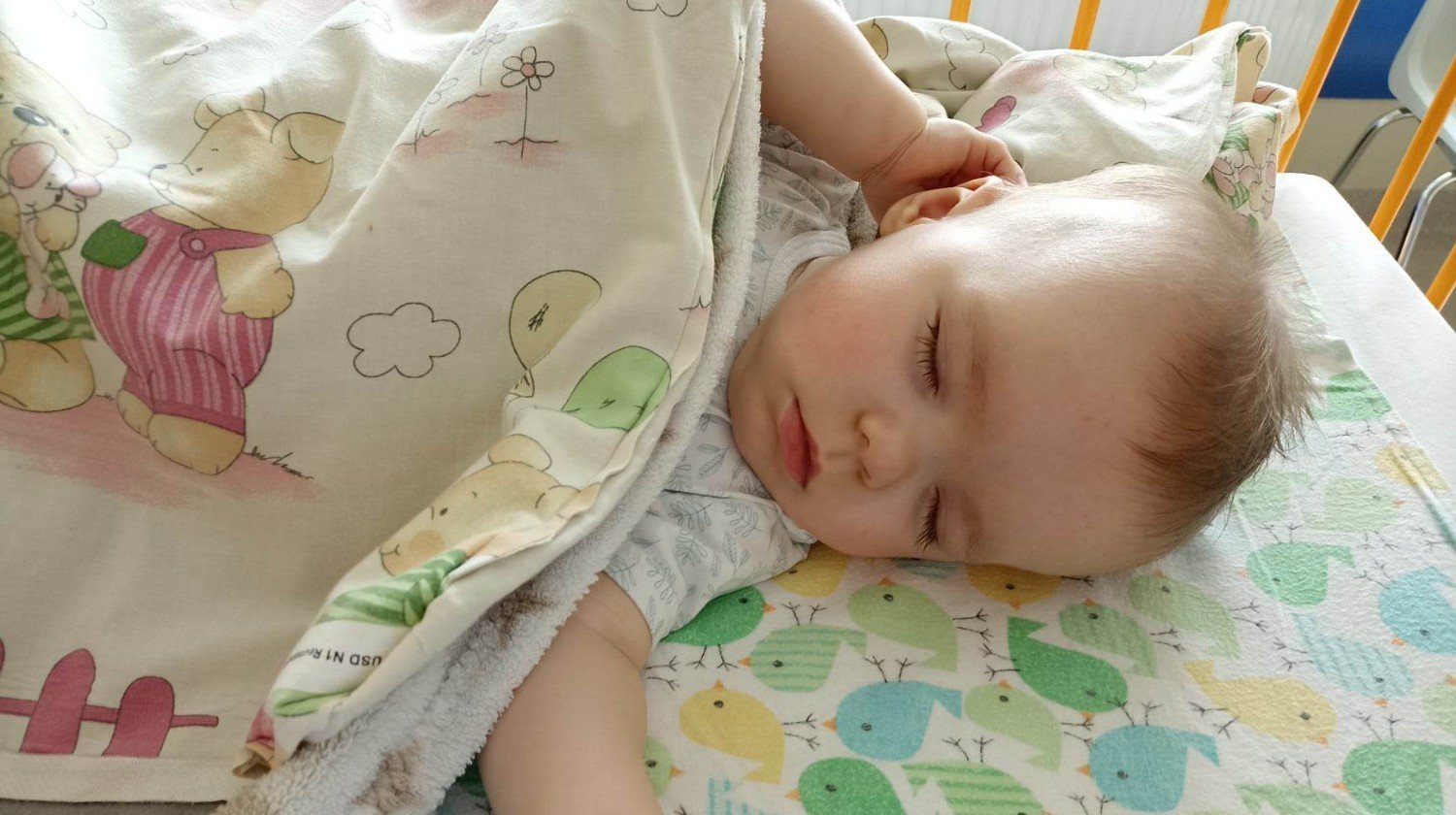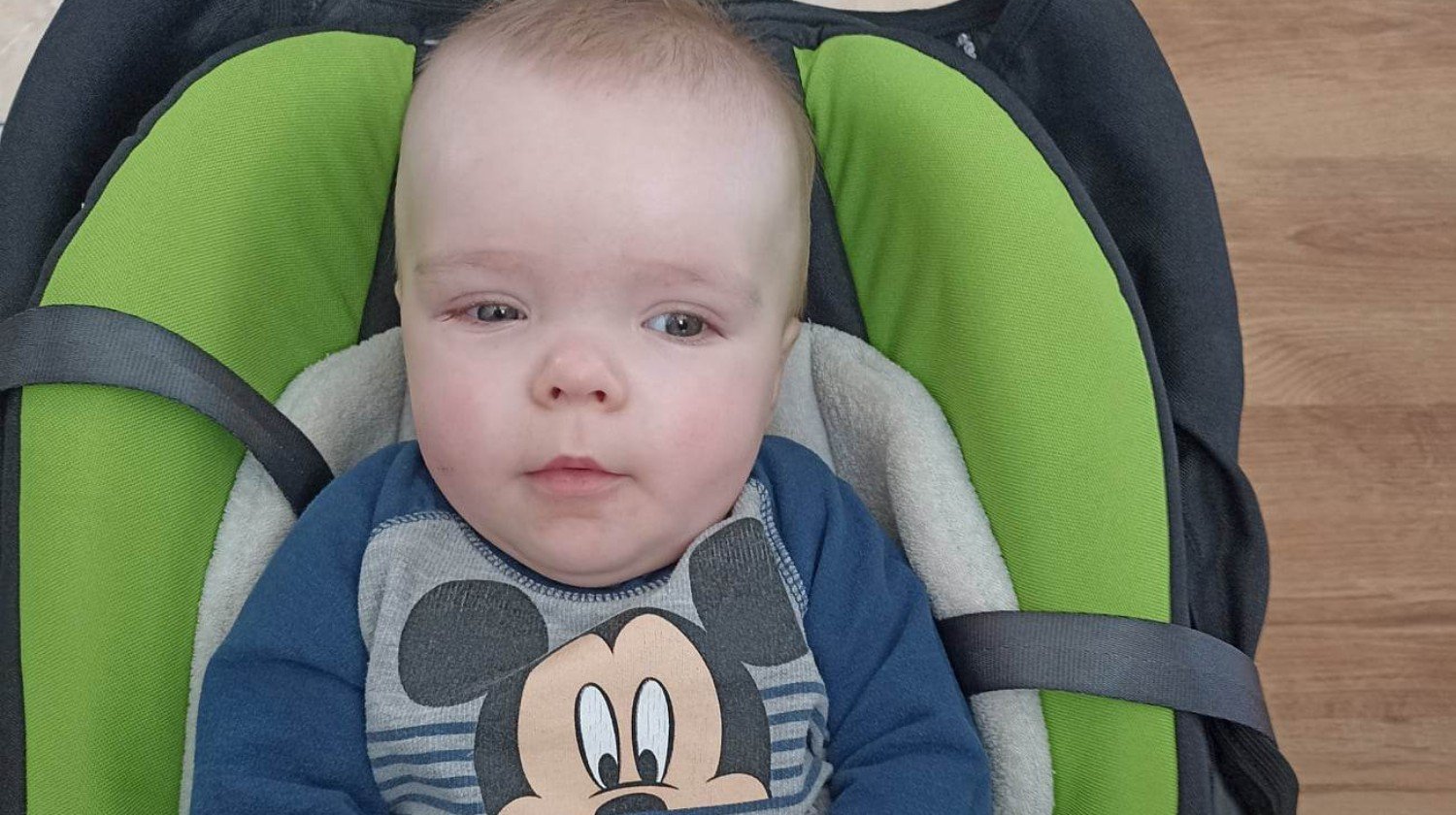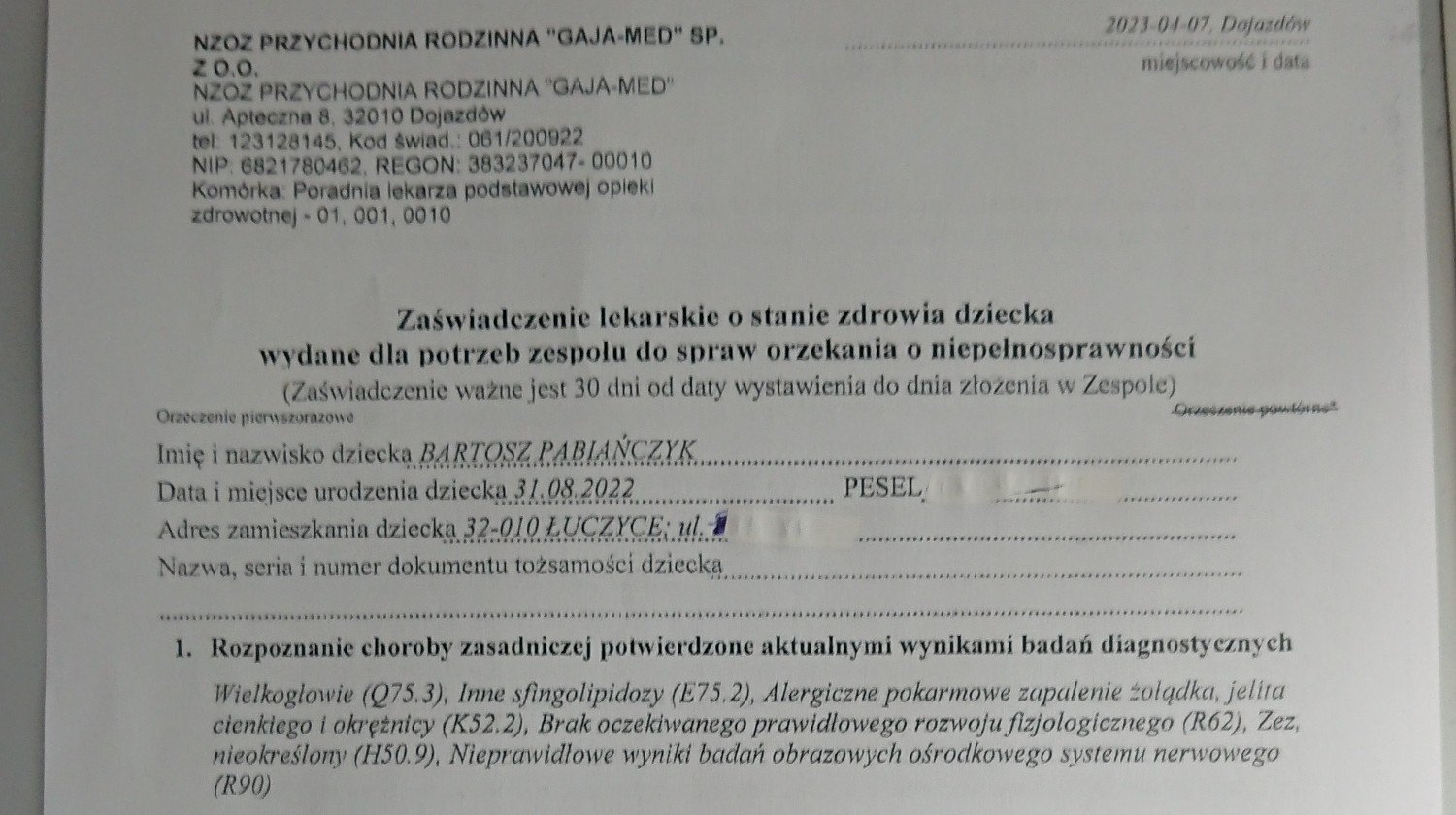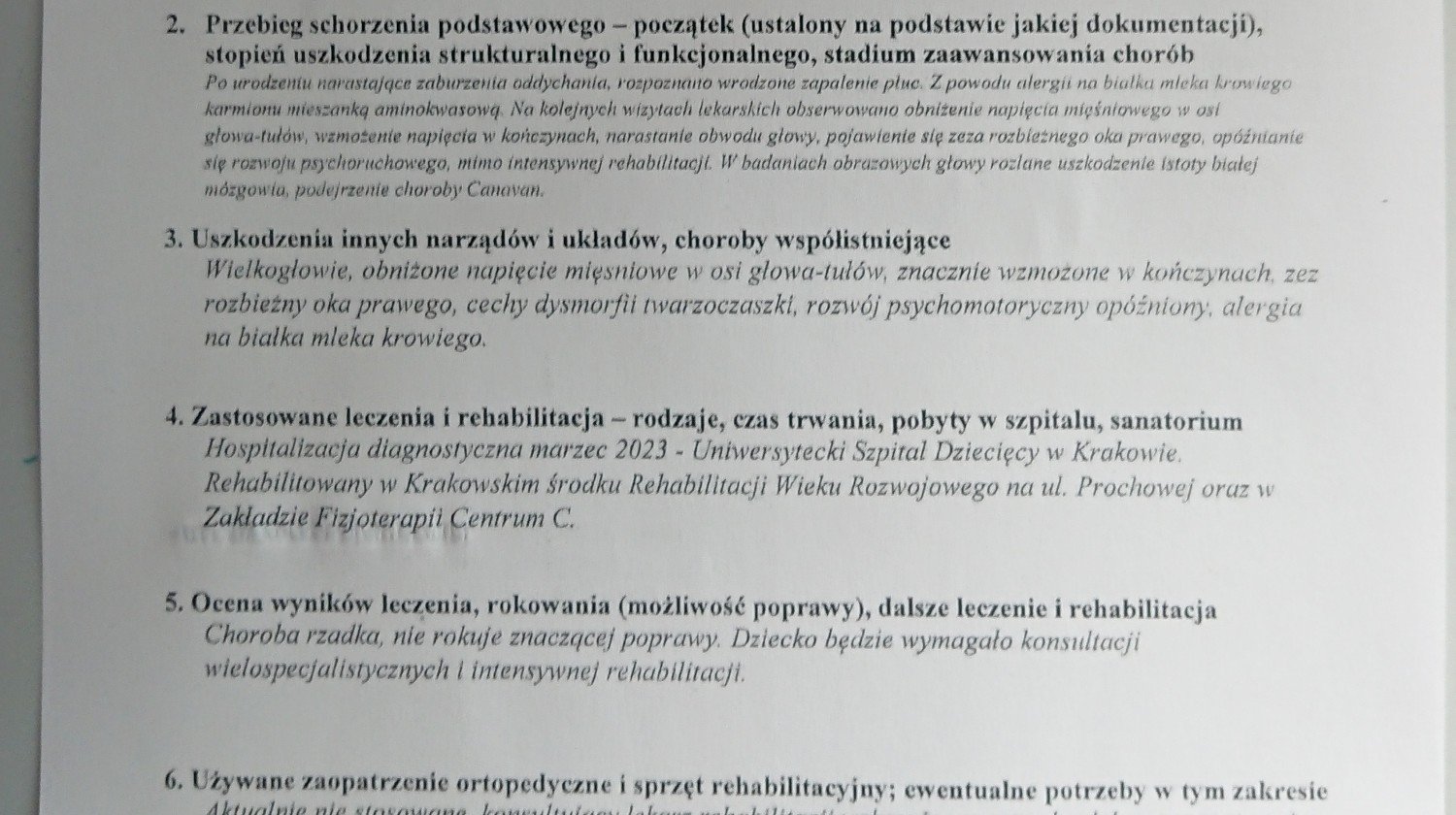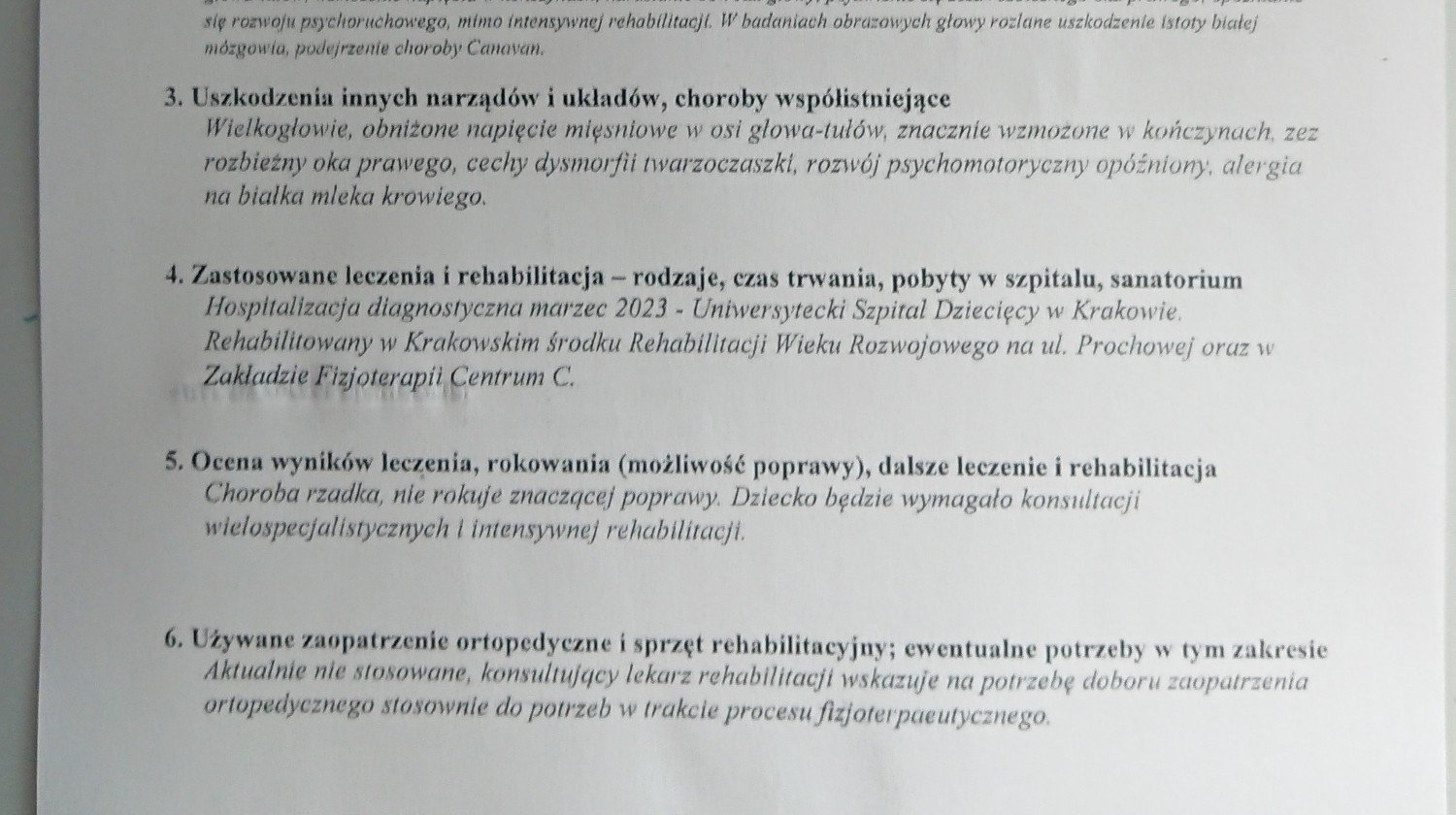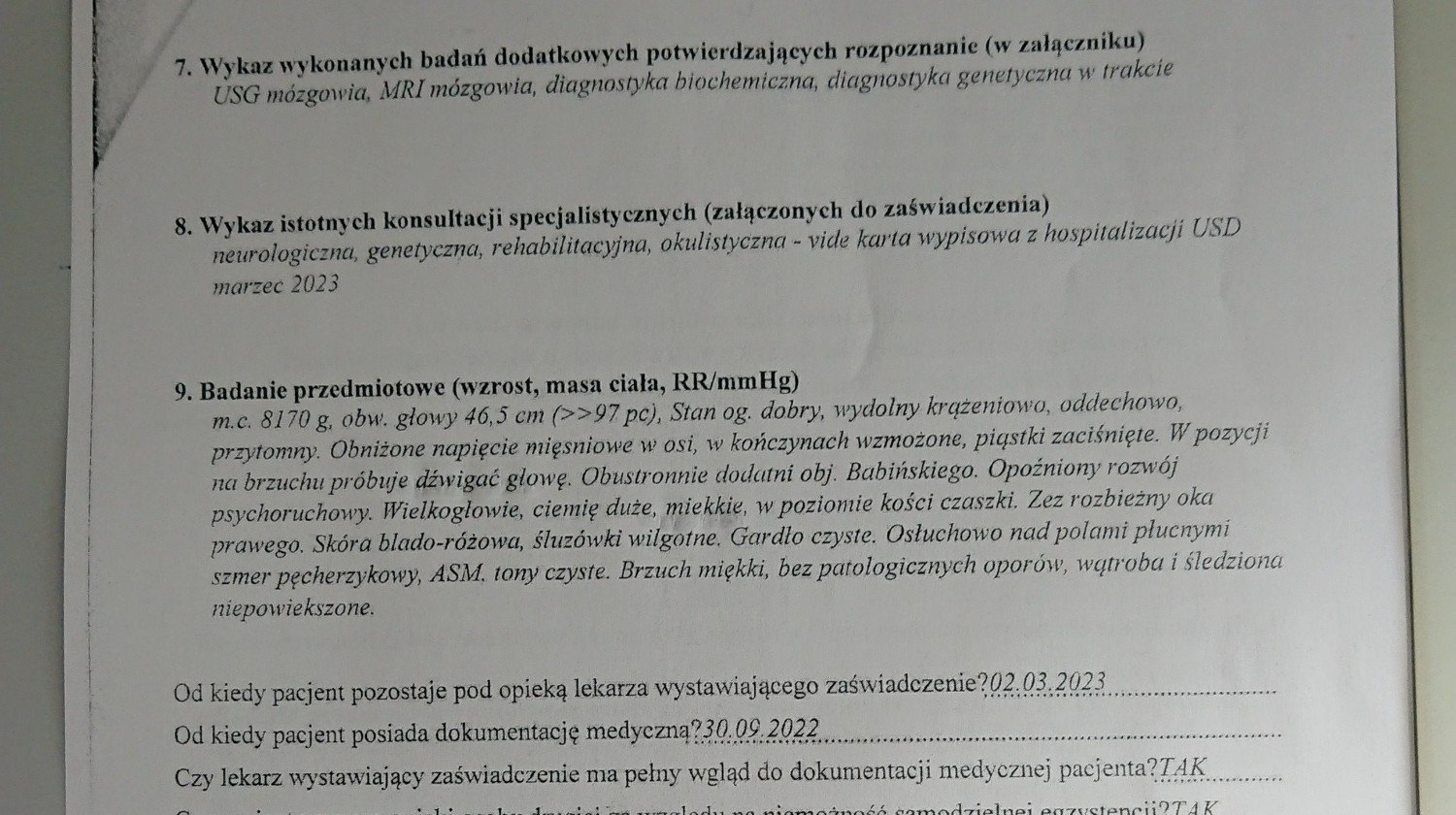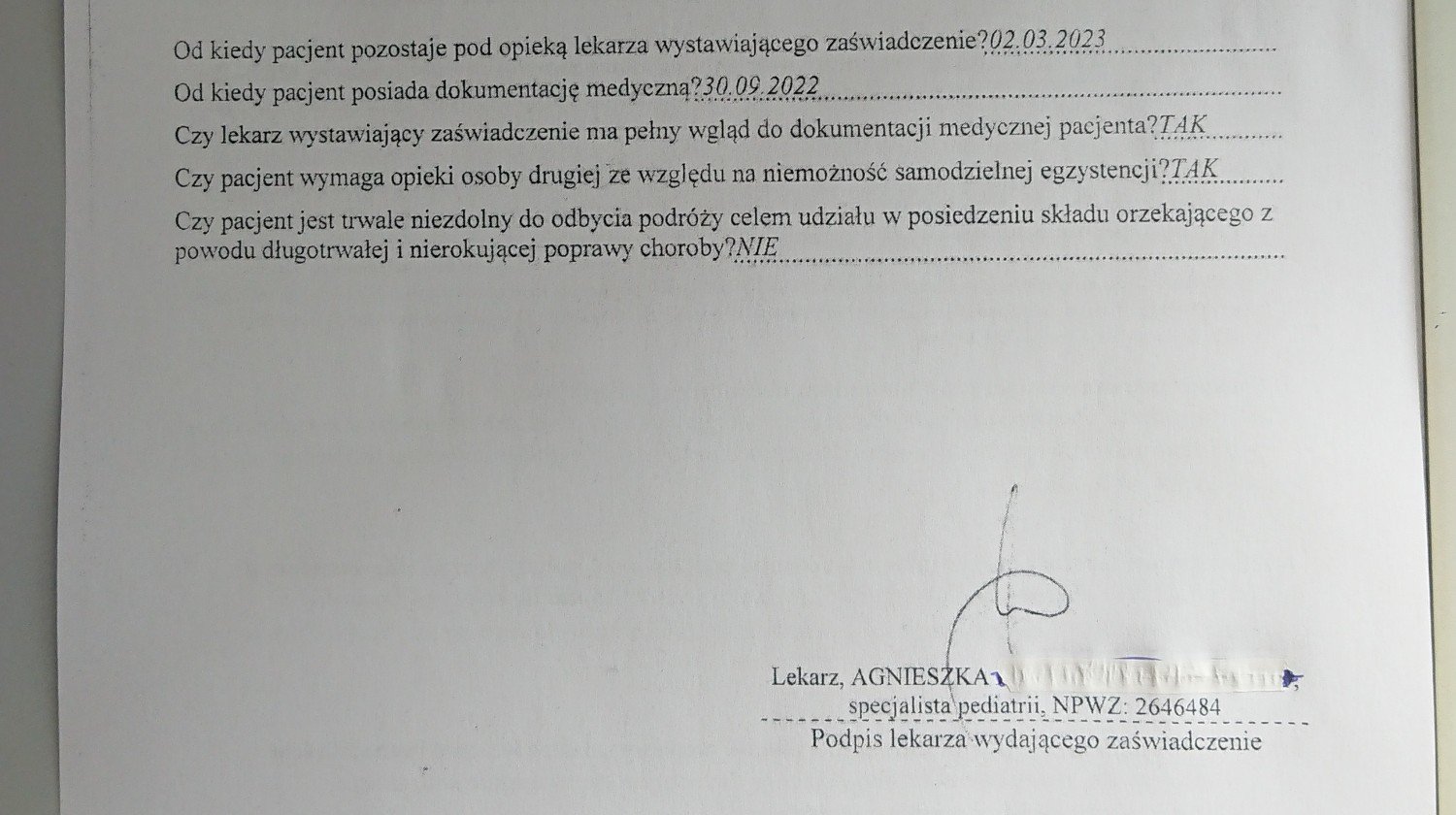 id: x2um6m
leczenie i rehabilitacja Bartusia w Polsce
leczenie i rehabilitacja Bartusia w Polsce
Our users created 1 014 607 fundraisers and raised 1 061 077 824 zł
What will you fundraise for today?
Description
Bartuś - mały Aniołek dzielnie walczy o życie i zdrowie. Pomóżmy mu w tej walce!
Bartuś od urodzenia musi walczyć z ogromnym bólem, brakiem możliwości swobodnego poruszania się, trudnościami z jedzeniem i bardzo słabym wzrokiem i zezem, bardzo niską odpornością i częstymi infekcjami. Bartuś nie siada, nie dźwiga główki, napięcie mięśni szyi jest bardzo słabe, a podczas codziennej, koniecznej rehabilitacji, pozostałe mięśnie bardzo się spinają, co powoduje taki ból, że z każdą rehabilitacją nasz synek wypłakuje morze łez a my nie możemy mu ulżyć w tym bólu.
Mimo tego, nasz synek dzielnie walczy a jego uśmiech jest dla nas wszystkim. 
Choroba Canavana jest genetyczną chorobą, która zabiera Bartusiowi zdrowie (doprowadzi do porażenia czterokończynowego, braku mowy, utraty wzroku, spastyczności mięśni, braku możliwości samodzielnego jedzenia i picia) a ostatecznie doprowadzi też do zabrania życia. 
Każdy dzień jest na wagę złota. 
Jedyną szansą w walce z chorobą, jest leczenie terapią genową w USA oraz codzienna, wymagająca rehabilitacja, regularna opieka pediatry, okulisty, neurologa, logopedy. 
Robimy wszystko, żeby stan Bartusia był na tyle dobry, żeby zakwalifikował się na leczenie za granicą. 
Bardzo prosimy o wsparcie, każda złotóweczka się liczy. 
Zbieramy środki na aktualne leczenie, wizyty lekarskie, specjalistyczne badania, przejazdy, rehabilitację, sprzęt rehabilitacyjny. 
Potrzebne są bardzo duże środki, ale wierzymy w to, że się uda, nie poddamy się ani na sekundę! 
Z góry dziękujemy za Wasze dobre serduszka. 
Ewa i Marek.
The world's first Payment Card. Your mini-terminal.
The world's first Payment Card. Your mini-terminal.
Find out more