Nagrania, które zmienią wasze życie na lepsze
ID: xaadn6
Nagrania, które zmienią wasze życie na lepsze
ID: xaadn6

0 zł
0 zł
from 1 800 zł
ended
ended
08.03.2019
0
0
contributors
Donate
Description
Witam mam 16 lat i chcem udowodnić jak nawyki i zmiana myślenia, mogą poprawic nasze życie, abym mógł to zaprezentowac bedzie mi potrzebny telefon z dobrą kamerką, bede bardzo wdzięczny za każdą wpłatę. Jeżeli uzbieramy całą kwotę wypuszczę filmik jak od teraźniejszego momentu zaczynam pracę nad sobą i zdobywam coraz to więcej pieniędzy. Zachęcam do pomocy, bo każdy na tym skorzysta gdy pojawi sie filmik ❤????????
Contributors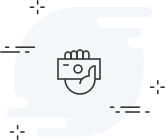 No donations yet, be first to donate!
Our users created
518 494 whip-rounds
---
What are you collecting for today?