(ex)change the world
ID: xwb8jv
(ex)change the world
ID: xwb8jv

991 zł
991 zł
from 4 000 zł
ended
ended
05.08.2020
15
15
contributors
Donate
Description
We are Anna Ksiazek and Andrea Pucci, a couple who since September 2015 is traveling around the world collecting stories of changemakers, people who change our world for better in the different corners of our planet. There are beautiful people everywhere, with beautiful stories. We use these stories to inspire others, to network like-minded people making them even more effective and to organize presentations and workshops for those who want to start their own social actions.
WHAT WE ACHIEVED SO FAR
Since September 2015 till June 2018 we have managed to:
Collect over 200
interviews
with changemakers from 22 different countries.
Write down and publish more than 40
stories
on our websites:
exchangebabel.com
and
changemakercourse.com
Volunteer
in about 20 social projects.
Organize 6-day
Changemaker Courses
(check testimonials on
changemakercourse.com
)
Organize 77
workshops
(beside the Changemaker Courses) for 1504 people in 14 countries, in collaboration with many organizations, such as AIESEC, Amnesty International, Ashoka, Google, Impact Hub, Kanthari+, Make Sense, Scouting, TEDx, Toastmasters, and many others.
Publish our first
book
: 16 scenarios for scout leaders, teachers and activists, who work with children and youth.
WHAT WE WANT TO DO NEXT
During next year of the project we want to:
Organize 5 more Changemaker Courses
Organize 50 more workshops and presentation for at least 1000 people
Visit next 9 countries (in Europe and South America, our next destination)
Collect next 80 stories
Publish a book with changemakers stories
Volunteer in 10 different projects
WHAT WE NEED MONEY FOR
Our method of travel is exchange. We offer our skills (e.g. storytelling, leading workshops, but also teaching English, working on farming, cooking…) in exchange for a place to stay and food. This system allows us to reduce the budget. But it is also a fast-track to enter into a community, become part of it.
We move mostly by land using public transport, hitchhiking or on foot. Our expenses are not very high. Last 2 years showed that this model works and in most of the case we could find organizations interested in exchange. But there are some things we can't get this way.
We need your financial support for:
Transport: plane tickets to South America and local buses/trains
Vaccinations
Visas
Equipment (electronics, touristic)
Accommodation and food in those rare cases when we are not able to get them by exchange
Insurance
Unexpected situations (for example visit in doctors, broken equipment, etc.)
During last 22 months (September 2015 – June 2017) we spent around 11.000 euro (that is, 250 euro each per month) altogether. Next year we may need a little bit more money than average, mostly because of transport: tickets to South America are expensive and distances we have to cover once we are there are much bigger than what we've done so far. The next part of our travel will be also longer than the previous ones. We want to start in September from Spain, reach Portugal in October and fly to South America in November, where we plan to stay around one year.
Considering all those points we calculated around 8,000 euro for this part of the travel.
We hope to gain at least 12% (around 2,000 euro) of this sum thanks to crowdfunding. All the rest will be covered with the money earned in freelancing jobs (trainings, coaching, translation).
If you are interested in hiring us, you are more than welcome!
Other kind of support we are looking for:
skills (Spanish/Portuguese teacher, marketing/PR person, designer, movie-maker)
equipment (mostly electronics like computers phones and camera for movies + few touristic things)
We are happy to exchange those skills/things for rewards mentioned in this crowdfunding campaign as well as skills which we have (for example coaching, translation, English/Italian teaching, leading workshops and training, etc.)
WHY IT'S WORTH TO SUPPORT US
Because during last 2 years we proved that our idea works: we provide inspiring stories, we support changemakers from all over the world and we promote the idea of exchange and sharing economy.
Because we offer all results of our journey for free or "pay as you like". We share stories, network people, organize presentation, workshops and trainings being sure that everybody can participate, regardless of their financial situation.
Because as a part of our project you will regularly receive stories of changemakers from all over the world. You will receive them by email in the form of GoodNewsLetter; you will be also able to read about them on our website and social media.
Because thanks to your support people from all over the world will be able to join the Changemaker Course and learn how to change the world, the same world you are living in. Those people who, for example, protect the forest in Indonesia are working also for you and for the air we all breath.
Because we will support also you if one day you decide to change the world yourself. We will be happy to share our knowledge and experience and connect you with other changemakers who may have the same challenges or who may have solved the problems you are facing now, or who can just support you as like-minded people.
Because only together we can make a real change.
ALREADY SUPPORT US
Partners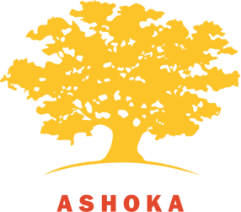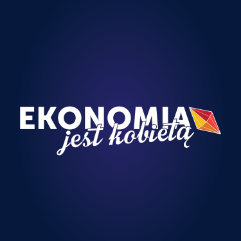 Patrons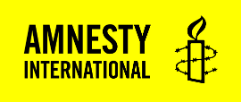 WHO ARE WE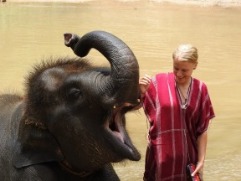 Anna Książek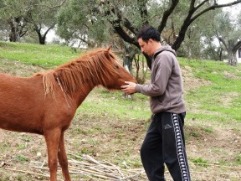 Andrea Pucci
We are:
Travelers
Our traveling experiences:
On foot: Camino de Santiago (France, North and Portuguese route), Via Francigena
Tops: Kilimanjaro, Mont Blanc, Tubkal, Olimp
Hitchhiking: Balkans, Georgia, Iberian Peninsula, Turkey
Living in other countries: Italy, Poland, Portugal, South Korea, France, England
2 years travel around the world in search for changemakers (check the exact road here:
http://www.exchangebabel.com/index.php?route=information/where
)
Social activists
We work for human rights, environment, responsible consumption and solving social problems in a broad sense. Since years we've collaborated with international organizations which make this world a better place.
Storytellers
During our journey we tell in many different forms the stories of the changemakers we meet. We prepare articles, interviews, one-pagers, quotations, oral storytelling, photo presentations, videos. We want our stories to inspire others, motivate them and light the spark to make them creating their own stories.
Trainers
Among us Anna is the one that since many years is involved in organizing workshops, training, and coaching sessions. She works mostly in the social sector, preparing leaders and supporting activists. More about her experience here: ksiazekanna.strikingly.com.
MORE INFORMATION AND CONTACT
Our websites:
exchangebabel.com
changemakercourse.com
Social media:
facebook.com/exchangebabel
instragram.com/exchangebabel
Contact:
Media about us:
Polskie Radio (Polish):
http://www.polskieradio.pl/130/2788/Artykul/1476792,Exchange-%E2%80%93-podroz-dookola-swiata
Corriere Adriatico (Italian):
http://www.corriereadriatico.it/PESARO/viaggio_mondo_andrea_pucci_anna_ksiazek_fano_idee_rivoluzionarie/notizie/1543495.shtml
TV Romania (Romanian) f.e.
http://stirileprotv.ro/stiri/travel/un-cuplu-din-polonia-care-calatoreste-in-jurul-lumii-a-ajuns-in-romania-la-aiud-ce-vor-sa-ii-invete-pe-localnici.html
Euroasia Diary (Russian):
http://eurasiadiary.com/ru/news/society/138800-#.WRiUo7VgiII.facebook
More about our media coverage: http://www.exchangebabel.com/index.php?route=information/press
Rewards
k
COIN BACK 
(Thailand, coin-back.com)
[PL] Moneta albo znaczek pocztowy albo podkładka pod piwo albo cokolwiek o podobnej wartości do Twojej kolekcji (lub kolekcji kogoś Ci bliskiego) z wybranego z odwiedzanych przez nas krajów + GoodNewsLetter
[EN] Coin or a stamp or beer pad or anything of similar value to your collection (or collection of someone close to you) + the GoodNewsLetter 
k
ENGAGE SPARK 
(Philippines, engagespark.com)
[PL] Email lub e-pocztówka wysłana z wybranego miejsca lub wybranego dnia wyprawy + GoodNewsLetter
[EN] Personal email and e-postcard send from chosen place/date
k
HLA DAY 
(Myanmar, facebook.com/hladaymyanmar)
[PL] Pocztówka z wybranego z odzwiedzanych przez nas krajów + GoodNewsLetter
[EN] Postcard send from a visited country of choice + the GoodNewsLetter
a
RETWEET A MEAL 
(Macedonia)
[PL] Zbiór przepisów od prawdziwej włoskiej Babci w wersji pdf + GoodNewsLetter
[EN] Booklet of recipes from real Italian grandmother in pdf format + the GoodNewsLetter
f
DONKEY BAKERY 
(Vietnam, donkeybakery.com)
[PL] Zbiór przepisów z odwiedzanych przez nas krajów w wersji pdf + GoodNewsLetter
[EN] Booklet of recipes from the visited countries in pdf format + the GoodNewsLetter
a
POSITIVE INTENTION 
(Singapore, pipl.com.sg) 
[PL] Filmik z dedykowanym podziękowaniem nakręcony specjalnie dla Ciebie w wybranym z odwiedzanych przez nas krajów + GoodNewsLetter
[EN] Personal thank you video filmed specially for you from a visited country of choice + the GoodNewsLetter
2
KUTUDA SANAT VAR
(Turkey, kutudasanatvar.com)
[PL] DVD lub dostęp online do zdjęć i filmów z naszej podróży (również tych nie publikowanych na stronie internetowej) + GoodNewsLetter
[EN] DVD or online access to photos and movies from our travel
a
CAM.CEA
(Cambodia, facebook.com/CamCEA-515150781910917)
[PL] Lekcja angielskiego lub włoskiego, zaprojektowana na podstawie historii światozmieniaczy/ek i problemów społecznych, które rozwiązują + GoodNewsLetter
[EN] English or Italian class, designed based on social issues and changemakers' stories.
s
IDEAS FACTORY
(Bulgaria, http://ideasfactorybg.org)
[PL] Dowolny warsztat z Changemaker Course + GoodNewsLetter
[EN] One workshop chosen from the Changemaker Course schedule + GoodNewsLetter
Our users created
570 706 whip-rounds
---
What are you collecting for today?