id: ykc4uf
Kasa na Ciocię Czesię
Kasa na Ciocię Czesię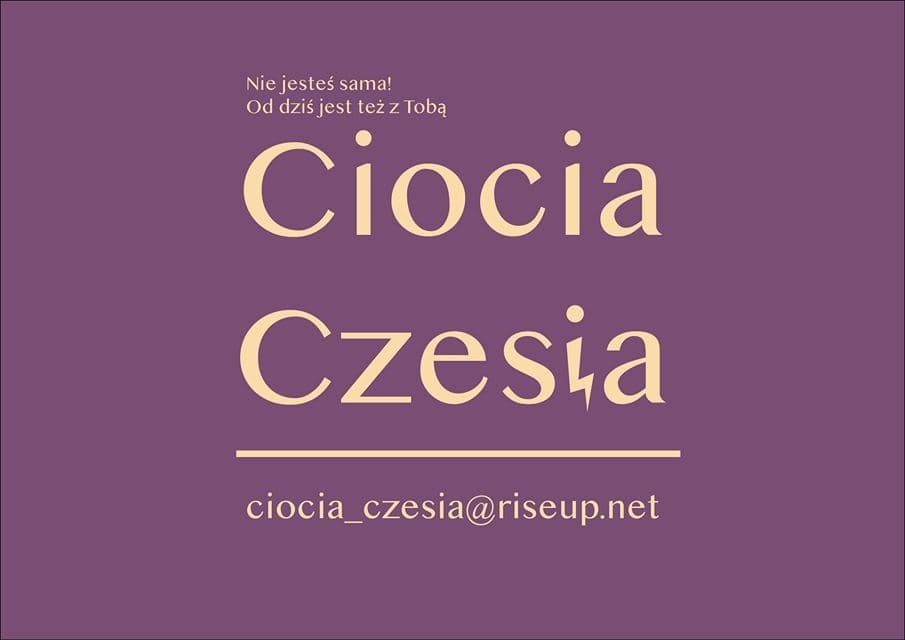 Description
ENG BELOW | NÍŽE ČESKY
Na fali ostatnich wydarzeń w Polsce (min. orzeczenia Trybunału Konstytucyjnego, że możliwość przerwania ciąży z przyczyn embriopatologicznych jest niezgodna z konstytucją oraz szerokiej fali protestów w całym kraju) grupa polskich aktywistek mieszkających w Czechach, zdecydowała się utworzyć Ciocię Czesię. Wzorujemy się i współpracujemy z dobrze znaną Ciocią Basią z Berlina i jej młodszą ,,siostrą", Ciocią Wienią z Wiednia.
Naszym głównym celem będzie pomoc Polkom (i wszystkim innym osobom, które będą w niechcianych ciążach*) w uzyskaniu rzetelnych informacji na temat możliwości przeprowadzenia bezpiecznego i legalnego zabiegu na terenie Republiki Czeskiej. Planujemy pomagać również z tłumaczeniami na polski i z polskiego. W razie potrzeby będziemy także zapewniać darmowy nocleg w domach wolontariuszek, transport w dworca i pomoc w poruszaniu się po Czechach. Jesteśmy w trakcie tworzenia struktur, ale wierzymy, że już niedługo będziemy mogły zacząć faktyczne działania.
Zdecydowałyśmy się uruchomić zrzutkę, ponieważ wykonanie zabiegu w Czechach łączy się z poniesieniem kosztów (ok. 800 zł za jeden zabieg). Wiemy, że dla niektórych osób tak wysoka cena może być problemem, dlatego mamy zamiar wspierać je finansowo (w miarę naszych możliwości).
Pomóż nam rozpocząć tę nieodpłatną działalność!
*zdajemy sobie sprawę, że w niechciane ciąże mogą zachodzić również trans mężczyźni i osoby niebinarne. Będziemy pomagać wszystkim osobom, które zdecydują się na przerwanie własnej ciąży.
________________________________
In light of recent events in Poland (including many protests in the whole country after a ruling by the Constitutional Tribunal stating that a possibility of termination of pregnancy due embryo pathology is unconstitutional) a group of Polish activists living in the Czech Republic has decided to create Ciocia Czesia. We were inspired by and work with a very well-known Ciocia Basia from Berlin and her younger "sister" Ciocia Wienia from Vienna. 
Our main goal is to offer help to Polish women (and others who will also have unintended pregnancies*) to obtain reliable information about a possibility of undergoing a safe and legal procedure in the Czech Republic. We plan to help with translations into Polish and from Polish and, if necessary, we will also provide free accommodation in our volunteers' homes, transport from the train station and help with moving around the Czech Republic. We are in the process of establishing our structures, but we believe that we will be able to start operating very soon.
We have decided to set up a donation page because undergoing this procedure in the Czech Republic entails certain costs (around 800 PLN per procedure). We are aware that for some collecting such an amount may be problematic, therefore, we intend to support them financially (as much as we can).
Help us begin this free activity!
*we are aware that transgender and non-binary people may also have an unintended pregnancy. We will help everyone who decides to terminate their pregnancy.
Legal basis: The right to abortion is constituted by Directive no. 66/1986 Sb. Zákon České národní rady o umělém přerušení těhotenství. Furthermore, the availability of a legal abortion procedure for EU citizens is confirmed with the below statement from Czech Minister of Health.
________________________________
V reakci na nedávné události v Polsku (mj. na rozhodnutí Ústavního soudu, že přerušení těhotenství z důvodu poškození plodu je protiústavní, a s ním spojenou vlnu protestů po celé zemi) se skupina polských aktivistek žijících v České republice rozhodla založit svépomocnou podpůrnou síť pro osoby z Polska, kterým je přístup k bezpečným a legálním interrupcím upírán.
Nazýváme se Ciocia Czesia (Teta Czesia), inspirujeme se a spolupracujeme s obdobnými skupinami: proslulou Tetou Basiou z Berlína a její mladší "ségrou" Tetou Wieniou z Vídně. Nyní do třetice vzniká další iniciativa, která má za cíl pomoci polským ženám (a všem ostatním lidem, kteří se ocitnou v situaci nechtěného těhotenství *) získat spolehlivé informace o možnostech bezpečné a legální interrupce v České republice.
Plánujeme také pomoci s překlady do a z polštiny. V případě potřeby zajistíme bezplatné ubytování v domech, bytech a pokojích dobrovolnic. Chceme také pomáhat logisticky: s vyzvednutím z nádráží, dopravou po městě/ČR.
Jsme v procesu vytváření struktur, ale věříme, že brzo budeme moci rozjet naše aktivity.
Rozhodly jsme se zahájit sbírku, protože zákrok přerušení těhotenství v ČR je spojen s náklady (cca 5000 Kč za provedení zákroku). Jsme si vědomy, že tak vysoká částka může být pro některé lidi překážkou, proto je hodláme finančně (nakolik to bude možné) podpořit.
Pojďte do toho s námi a pomozte nám finančně nakopnout náš dobrovolnický projekt!
 * Uvědomujeme si, že nechtěné těhotenství se může týkat i trans mužů a nebinárních lidi. Pomůžeme všem, kteří_é se rozhodnou přerušit své těhotenství. Podpořte naše úsílí o zajištění přístupu k důstojným, bezpečným reprodukčním právům.
Právní okénko:
Právo na interrupci je ukotveno v zákoně České národní rady č. 66/1986 Sb., o umělém přerušení těhotenství.
Dále ve svém výkladovém stanovisku Ministerstvo zdravotnictví ČR uvádí, že provedení interrupce osobám s občanstvím EU by měla být na území ČR umožněna a legální. 
https://www.mzcr.cz/proc-je-provedeni-umeleho-preruseni-tehotenstvi-obcance-evropske-unie-v-souladu-s-pravnim-radem-platnym-na-uzemi-ceske-republiky/
The world's first card for receiving payments. The Payment Card.
The world's first card for receiving payments. The Payment Card.
Find out more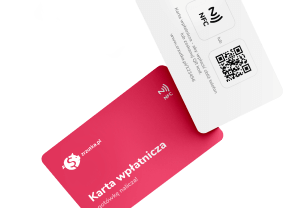 Contributors 511
Our users created
677 649 whip-rounds
and collected
438 365 668 zł
What are you collecting for today?