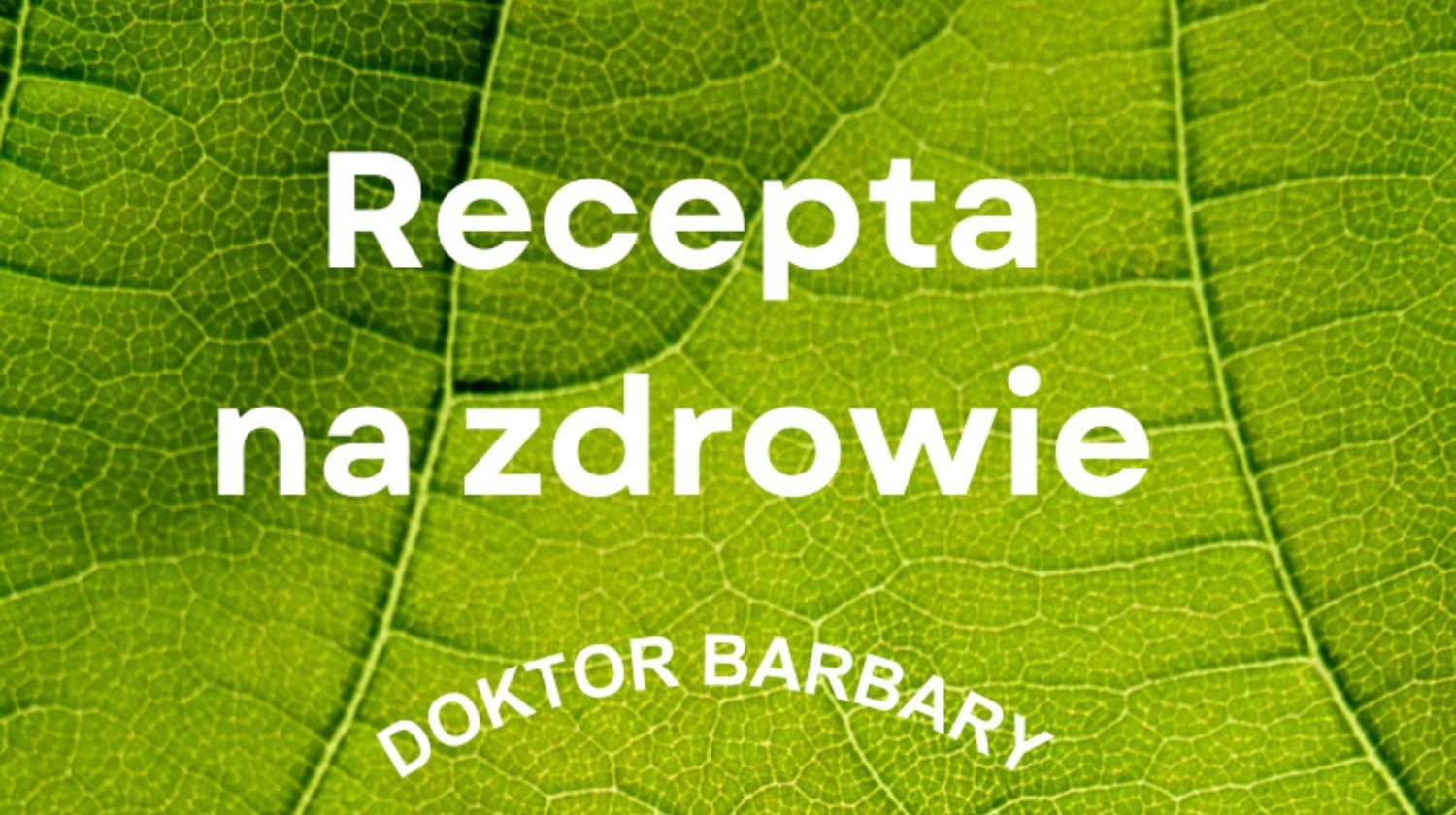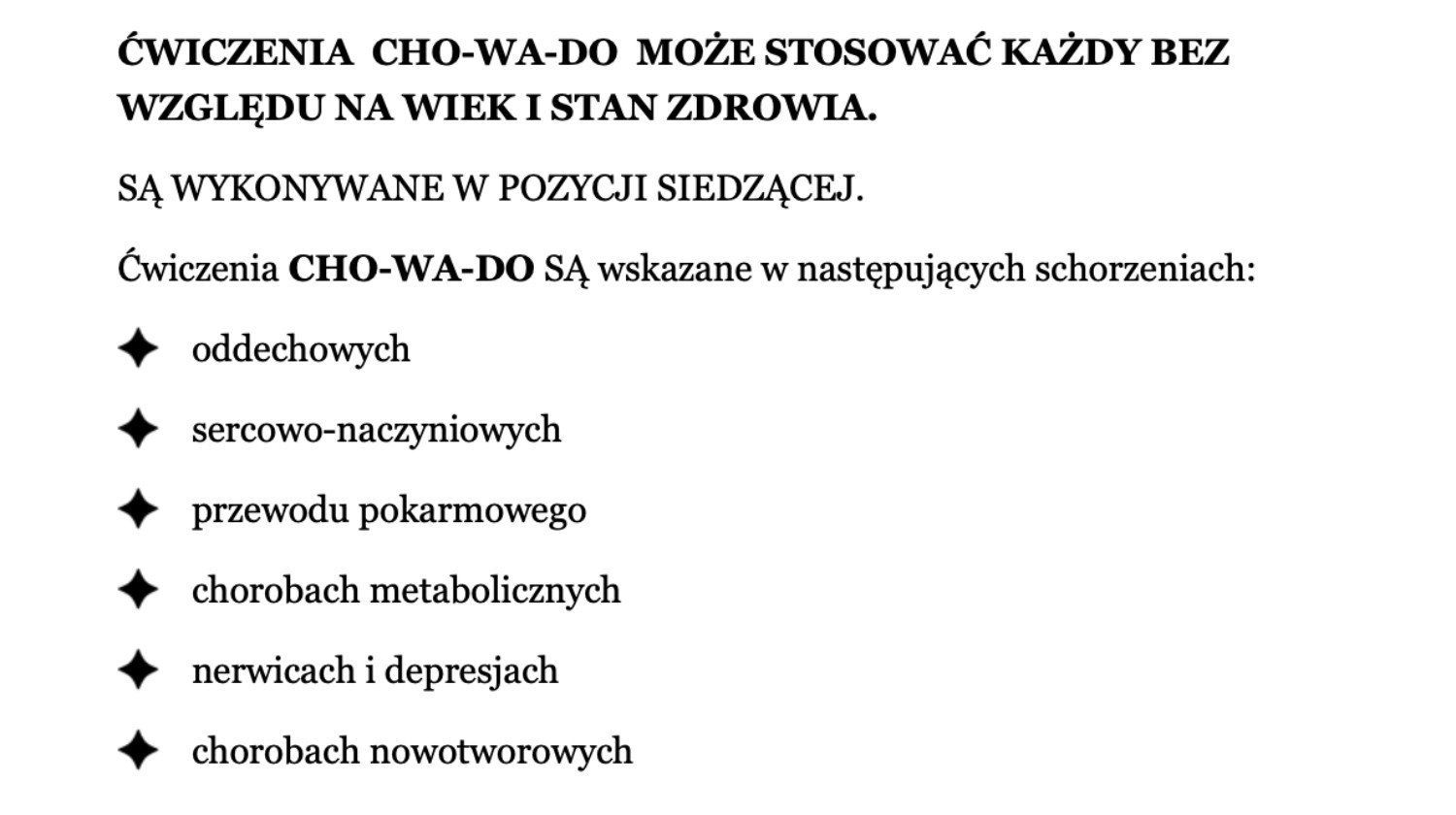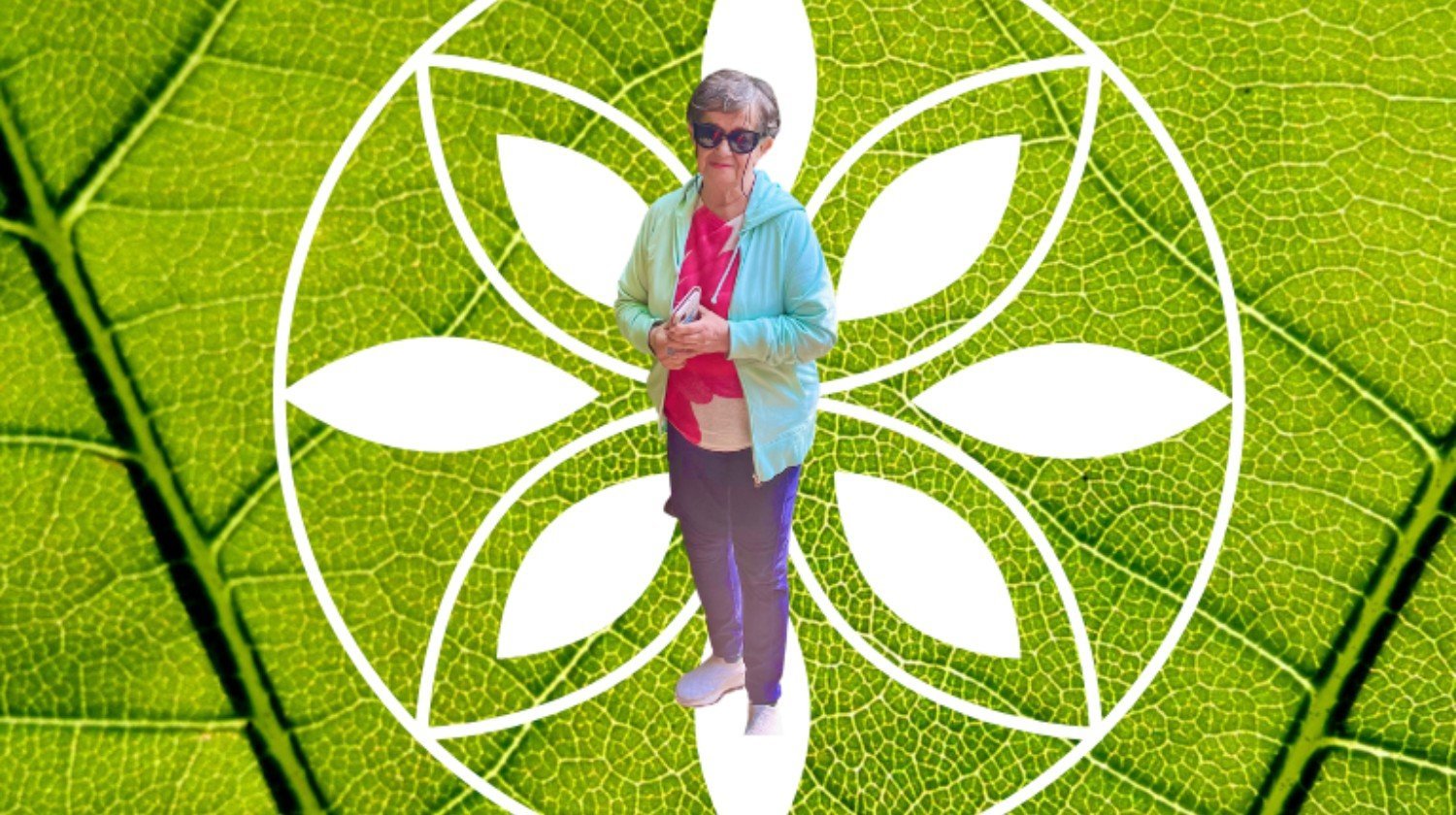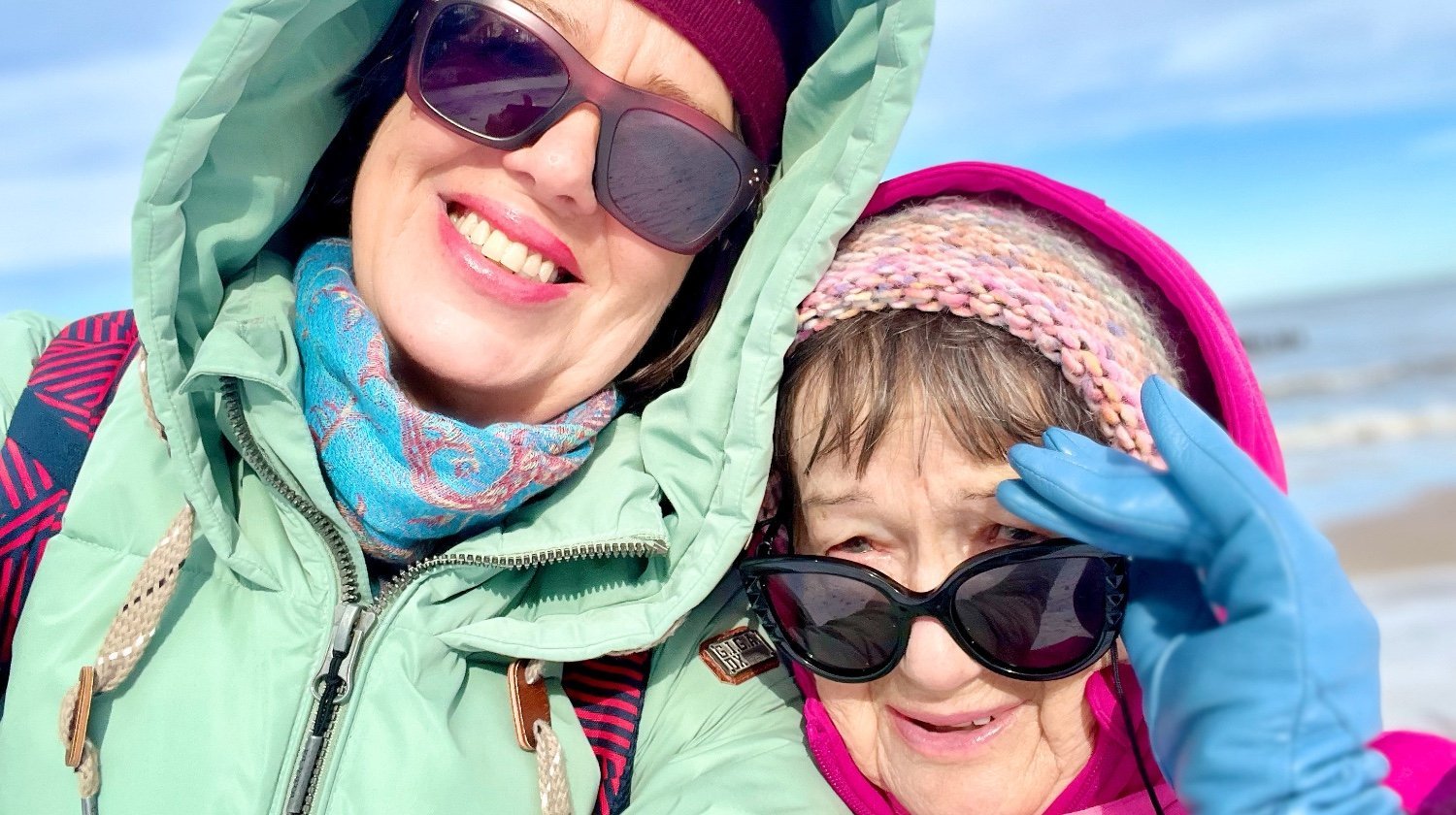 id: ypynrh
Książka -poradnik o zdrowiu w naturalny sposób.
Książka -poradnik o zdrowiu w naturalny sposób.
Our users created 1 014 596 fundraisers and raised 1 061 071 472 zł
What will you fundraise for today?
Description
Kochani ,
Chcemy wydać książkę , która jest zbiorem porad jak w naturalny sposób żyć w zdrowiu i harmonii. Są to sprawdzone sposoby na wielu naszych pacjentach ( klientach). Od ponad 30 lat prowadzimy zajęcia, wykłady i warsztaty dotyczące zdrowego stylu życia. Jako jedyne w Polsce stosujemy japońską metodę Cho-Wa-Do -automasaż w rytm oddychania torem brzusznym.
Krótko o nas- jesteśmy duetem mama i córka. Mama-Barbara Ostrawska-Belter (86 lat) -lek.med. specjalista rehabilitacji, z ponad 50 letnim doświadczeniem, łączę medycynę akademicką z naturalną. Ukończyłam wiele kursów ,między innymi homeopatię, akupunkturę, Cho-wa-do, tai-chi, qigong. Od 30 lat prowadzę wraz z córką ćwiczenia według autorskiego programu.
Mottem przyświecającym mojemu życiu jest "Równowaga ciała i umysłu". Córka -Marta Ostrawska-Belter (53 lata) absolwentka psychologii społecznej w edukacji oraz anglistyki, trener. Ukończyłam między innymi kursy : Polarity, Cho-wa-do, tai-chi oraz kinezjologii . Wraz z moją mamą prowadzimy od 30 lat ćwiczenia według autorskiego programu. Zwolenniczka filozofii "Slow life".
W książce będą praktyczne informacje -np jaki punkt masować przy bólach kręgosłupa lub jaki oddech zastosować przy słabym sercu. Książka jest napisana z potrzeby serca i na wiele próśb naszych klientów. Niestety nie mamy takich środków aby wydać ją dlatego zwracamy się z tą prośbą. Z góry dziękujemy za każdą wpłatę. Z miłością Marta i Barbara
Oto kilka opinii o naszych zajęciach:
Zajęcia z Martą i panią Basią to nie tylko uczta dla ciała, które dzięki urozmaiconym ćwiczeniom jest rozciągnięte, dotlenione, rozmasowane i zaopiekowane, ale to również dobra zabawa, uśmiech, poprawa nastroju, a dla mnie także uwolnienie od stresu i zastrzyk pozytywnej energii. Polecam każdemu, kto chce zrobić coś dla siebie. Ania ,lat 47
Ćwiczenia bardzo dobrze dobrane, wykonywalne, czuję się po nich bardzo dobrze, zrelaksowana, szczególnie pomogły mi ćwiczenia prawidłowego oddechu-w sali operacyjnej ułatwiły mi funkcjonowanie. Jola, lat 69
Świetnie dobrane i urozmaicone ćwiczenia wspomagające fizyczny i mentalny balans. Ugruntowane w tradycyjnych, wypróbowanych praktykach jogi, medycyny chińskiej, Qigong i wielu innych. Prowadzone w relaksującej atmosferze z poczuciem humoru. Wiele wartościowych informacji przekazywanych z każdym ćwiczeniem. Odczuwam zdecydowaną poprawę stanu zarówno fizycznego jak i psychicznego. Polecam z całego serca, wdzięczna, że trafiłam do tak ciekawej grupy. Ola, lat 55
Jestem bardzo zadowolona z ćwiczeń prowadzonych przez Martę i Basię. Poprawiają one w znacznym stopniu moje samopoczucie i zdrowie. Nie lubię ćwiczeń na sali, wolę w wodzie. Te ćwiczenia to zupełnie coś innego. Po nich jestem dotleniona i nie czuję się zmęczona. Jestem bardzo wdzięczna Basi za indywidualne wskazówki. Przez regularne stosowanie pozbyłam się zawrotów głowy. Polecam te ćwiczenia wszystkim a zwłaszcza tym, którzy spędzają wiele godzin przy biurku albo komputerze. Działają świetnie na kręgosłup i są stosunkowo proste. Bogusia
Profesjonalnie prowadzone ćwiczenia poprawiające sprawność ruchową. Mnie pomogły np. rozruszać biodra i utrzymać kręgosłup w dobrej kondycji. Bardzo miła atmosfera. Szczególnie spotkania na żywo bardzo poprawiają mi nastrój, a taneczna rozgrzewka wywołuje uśmiech/radość. Wydaje mi się, że ćwiczenia również poprawiły mi sprawność umysłową i pamięć. Bardzo polecam :) Ania, lat 54
Proponowane ćwiczenia przez duet:mamy z córką, są bardzo ciekawe i różnorodne. Wprowadzają w dobry nastrój, a komentarze prowadzących pozwalają lepiej poznać organizm. Po ćwiczeniach czuję się taka"rozruszana", a ćwiczenia oddechowe dostarczają energii. Zawsze czekam na kolejne spotkanie. Basia, lat 62
Ćwiczenia z Basią i Martą pozwoliły mi przetrwać w dobrej kondycji ciała i umysłu przez kolejne lockdowny. Liliana, lat 70
The world's first Payment Card. Accept payments wherever you are.
The world's first Payment Card. Accept payments wherever you are.
Find out more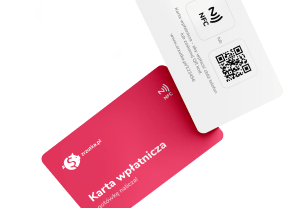 Nobody create moneybox for this fundraiser yet. your moneybox may be the first!