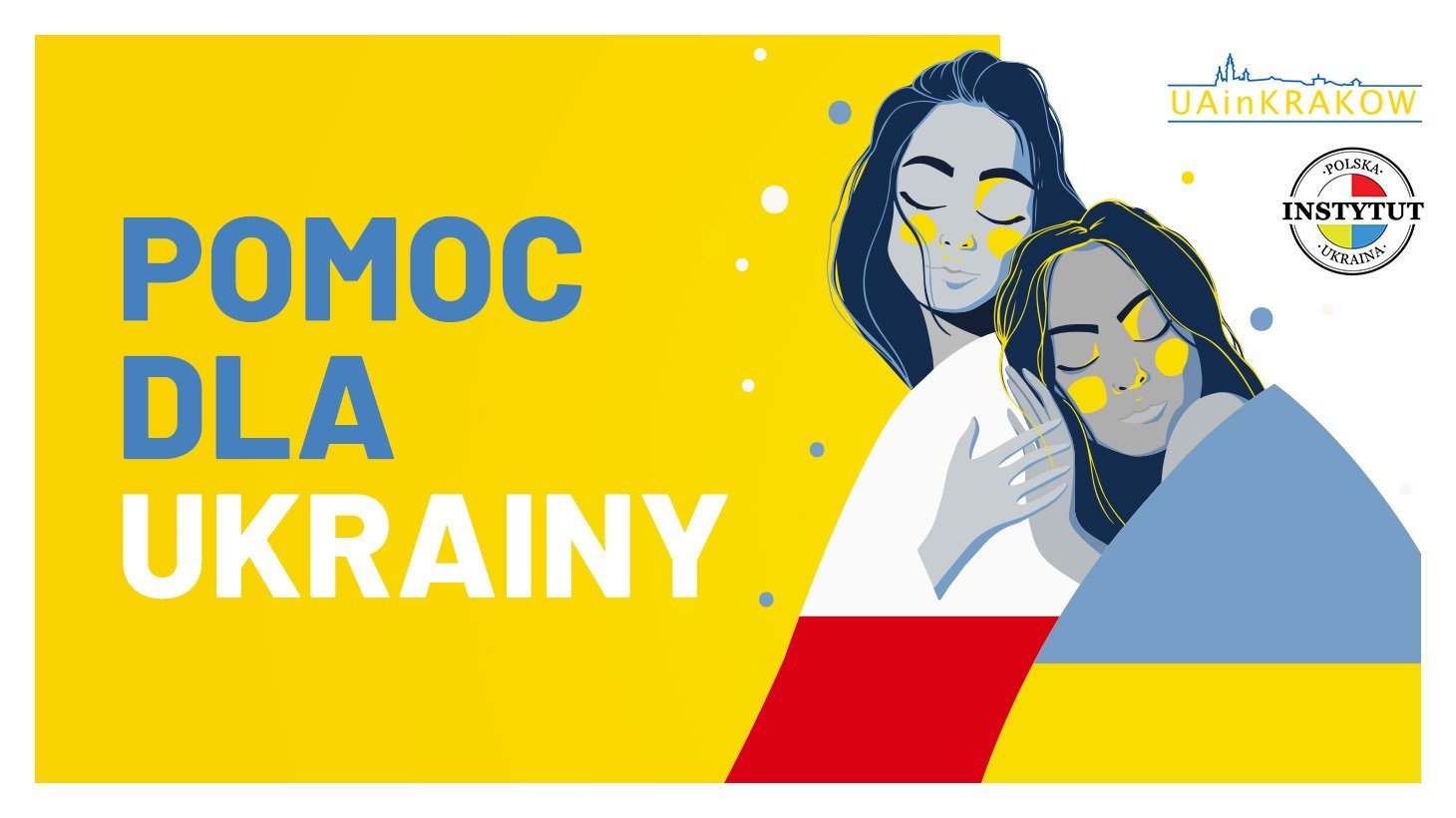 id: zdj8md
Pomoc dla Ukrainy
Pomoc dla Ukrainy
of
100 000
zł (≈ 21 277 €)
Inactive payments - the required operation of the organizer of the whip-round. If you are a organizer -
log in
and take the required action.
Share
Our users created 912 243 whip-rounds and collected 874 164 019 zł
What are you collecting for today?
Description
Od pierwszego dnia ataku Rosji na Ukrainę niesiemy pomoc tym, którzy najbardziej jej potrzebują. Aby nadal był to o możliwe, potrzebujemy wsparcia. Każda wpłata pomaga nam działać na rzecz osób uciekających przed wojną.

Co robimy i na co zbieramy?
→ organizujemy pomoc, która trafia do Ukrainy – to m.in. transporty żywności, leków oraz przedmiotów pozwalających na udzielenie pierwszej pomocy dla rodzin z ciężkochorymi dziećmo poztrebującymi opieki paliatywnej.
→ pomagamy osobom uciekającym przed wojną w Ukrainie; współorganizujemy dla nich transport, mieszkania, pomagamy w uzyskaniu pomocy materialnej, psychologicznej i prawnej. Wraz z kilkoma innymi organizacjami współtworzymy punkt pomocowy w Krakowie przy ul. Radziwiłłowskiej 3. Tylko pierwszego dnia wojny pomogliśmy znaleźć schronienie ponad 200 osobom, a przez miesiąc w naszym punkcie mogło otrzymać pomoc ponad 8000 osób. Dla kolejny kilku tysięcy znaleźliśmy mieszkania i wsparcie. Ta pomoc nie przestaje być potrzebna, bo do Krakowa i Małopolski przybywają kolejne osoby potrzebujące pomocy
→ organizujemy długoterminowe wsparcie dla rodzin, które trafiły do Polski z ciężko chorymi dziećmi; to dzieci, które wymagają szczególnej opieki – dostępu do lekarstw, miejsca pobytu, który nie pogłębia ich choroby, odpowiedniej odzieży, wsparcia psychologicznego;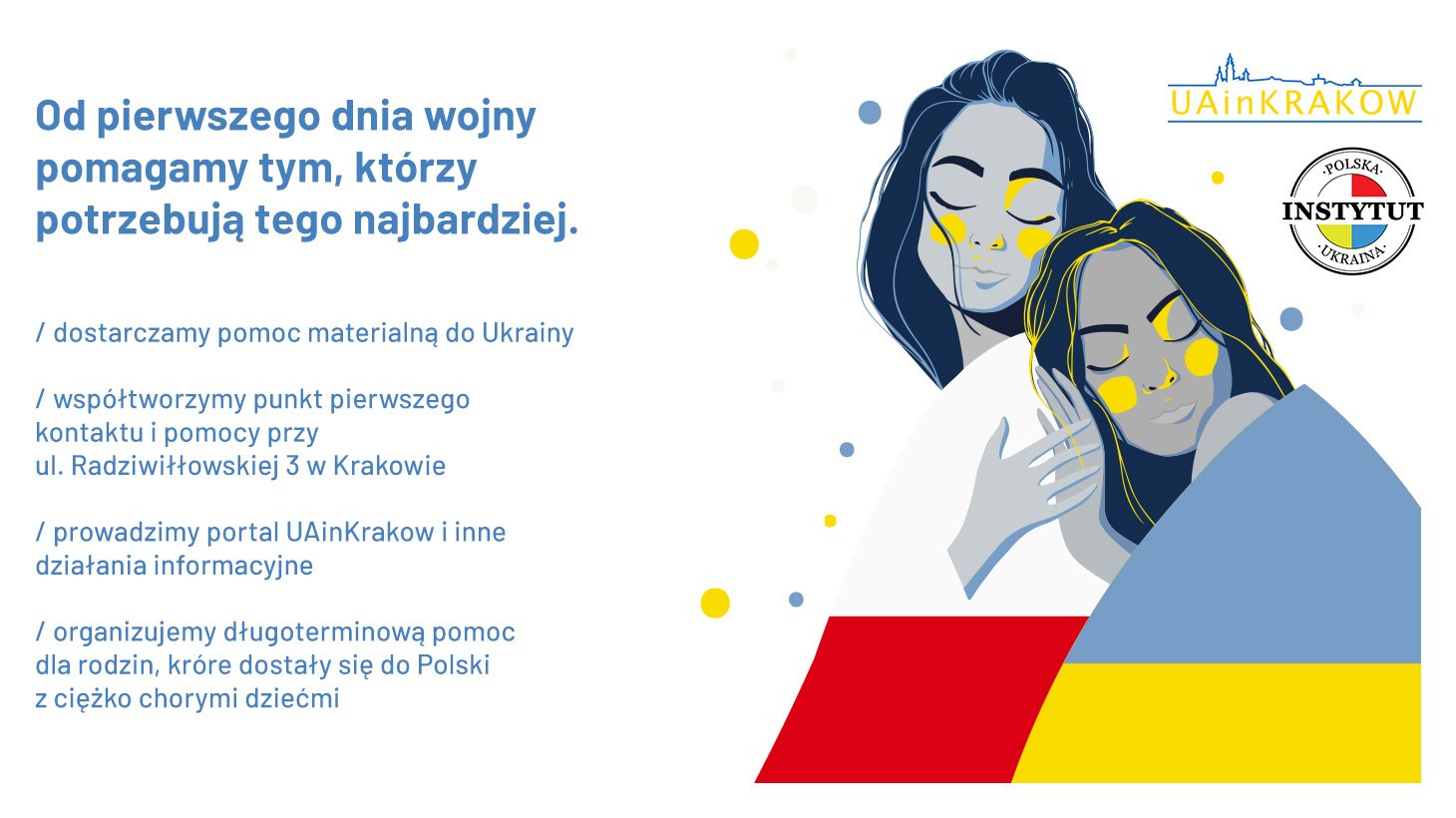 → prowadzimy portal UAinKrakow i inne działania medialne, które pozwalają uchodźczyniom i uchodźcom na dostęp do sprawdzonych informacje; wśród wielu szlachetnych i uczciwych inicjatyw pojawią się takie, które pod pozorami pomocy stanowią zagrożenie dla osób uciekających przed wojną (drogi i anonimowy transport, niezweryfikowane miejsca pobytu, handel ludźmi); chcemy, żeby każdy kto szuka schronienia w Polsce, czuł się bezpiecznie

Kim jesteśmy?
Nazywamy się Instytut Polska Ukraina (UAinKrakow.pl), jesteśmy fundacją i od 2019 r. wspieramy budowanie dobrych relacji pomiędzy polakami i ukraińcami. Byliśmy jedną z pierwszych organizacji, która po wybuchu wojny zaczęła nieść pomoc humanitarną. Aby to było nadal możliwe, potrzebujemy wsparcia.
Wpłacić można również tradycyjnie:
Nr konta: 61 1600 1013 1893 2582 5000 0002
Prosimy wpisać w tytule: Darowizna na pomoc Ukrainie.

Odwiedź nasze media społecznościowe:
The world's first Payment Card. Accept payments wherever you are.
The world's first Payment Card. Accept payments wherever you are.
Find out more