KLUB SEMAFOR- ratujemy muzyczną kulturę
ID: zhh2a8
KLUB SEMAFOR- ratujemy muzyczną kulturę
ID: zhh2a8

Whip-round was turned off by organizer
55 999 zł
55 999 zł
from 34 250 zł
Description
Klub Semafor potrzebuje Waszej pomocy!!!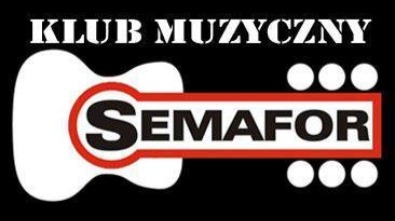 Klub SEMAFOR w Skarżysku-Kamiennej
to miejsce kultowe tworzone przez ostatnie 18 lat przez Magłosię i Michała Lipińskich, którzy nigdy do tej pory sami nie prosili o pomoc, bo to zawsze oni pomagali innym. Wspaniali i skromni ludzie, fantastyczni przyjaciele i...
No właśnie, i do tego zły system. Niestety, sytuacja SEMAFORA, czyli miejsca kultury muzycznej, gdzie zaczynały grać najsłynniejsze zespoły ze Skarżyska, m.in. Happysad i Nocny Kochanek, jest fatalna!
Wiadomość o zamknięciu przewidzianym już na grudzień 2019 wstrząsnęła nami wszystkimi. Gosia i Michał nie chcą o tym mówić, ale padli ofiarą systemu, przez co muszą zamknąć swój klub, a zasadzie nasz klub! Są też zbyt skromni żeby prosić o pomoc.
Ale chyba dużo osób się zgodzi, że powinniśmy im pomóc! Nie zgadzamy się, aby miejsce, które ukształtowało gusta muzyczne całych pokoleń, które dało początek wielu wspaniałym przyjaźniom i pozwoliło wielu zespołom zrobić wielkie kariery, po prostu zostało zamkniętę i z dnia na dzień zniknęło z mapy klubów muzycznych. Semafor to SYMBOL kultury i musimy coś zrobić! Teraz!
Dlatego prosimy Was o pomoc – razem na pewno damy radę – musimy uzbierać minimum 34250zł, żeby Semafor mógł przeciwstawić się wadliwemu, nieprzychylnemu systemowi i dalej działać.
Co dokładnie pokryje kwota?
- błędnie wystawiane faktury, niedopłatę jaka powstała
- opiekę prawnika
- dalsze działanie klubu
- pokrycie kosztów sądowych, jeśli dojdzie do procesu.
- pozostałe koszty, które zapewne powstaną, choćby podróże w celu załatwienia spraw.
Wszyscy na pokład i POMAGAMY! Zapraszamy do grupy wsparcia dla SEMAFORA, możecie tam przekazać ciepłe słwoa dla wspaniałych ludzi jakimi są Gosia i Michał, a przede wszystkim dowiedzieć się, jak można pomóc! Klub SEMAFOR – bo liczy się kultura!
https://www.facebook.com/klubsemafor
grupa wsparcia dla klubu Semafor:
Our users created
518 743 whip-rounds
---
What are you collecting for today?