id: zn7uef
Świnie wydają płytę 🐷 Prosimy nie regulować oborników
Świnie wydają płytę 🐷 Prosimy nie regulować oborników
Our users created 978 911 whip-rounds and collected 998 984 339 zł
What are you collecting for today?
Description
🐷 Witejcie!
Rube Świnie - zwane zespołem, zwane kapelą, zwane czarnym koniem i białym krukiem w wąskiej grupie zespołów wykonujących muzykę tradycyjną z obszaru historycznego Górnego Śląska - to my, muzyczna grupa z ryjem, którego nie da się łatwo zapomnieć.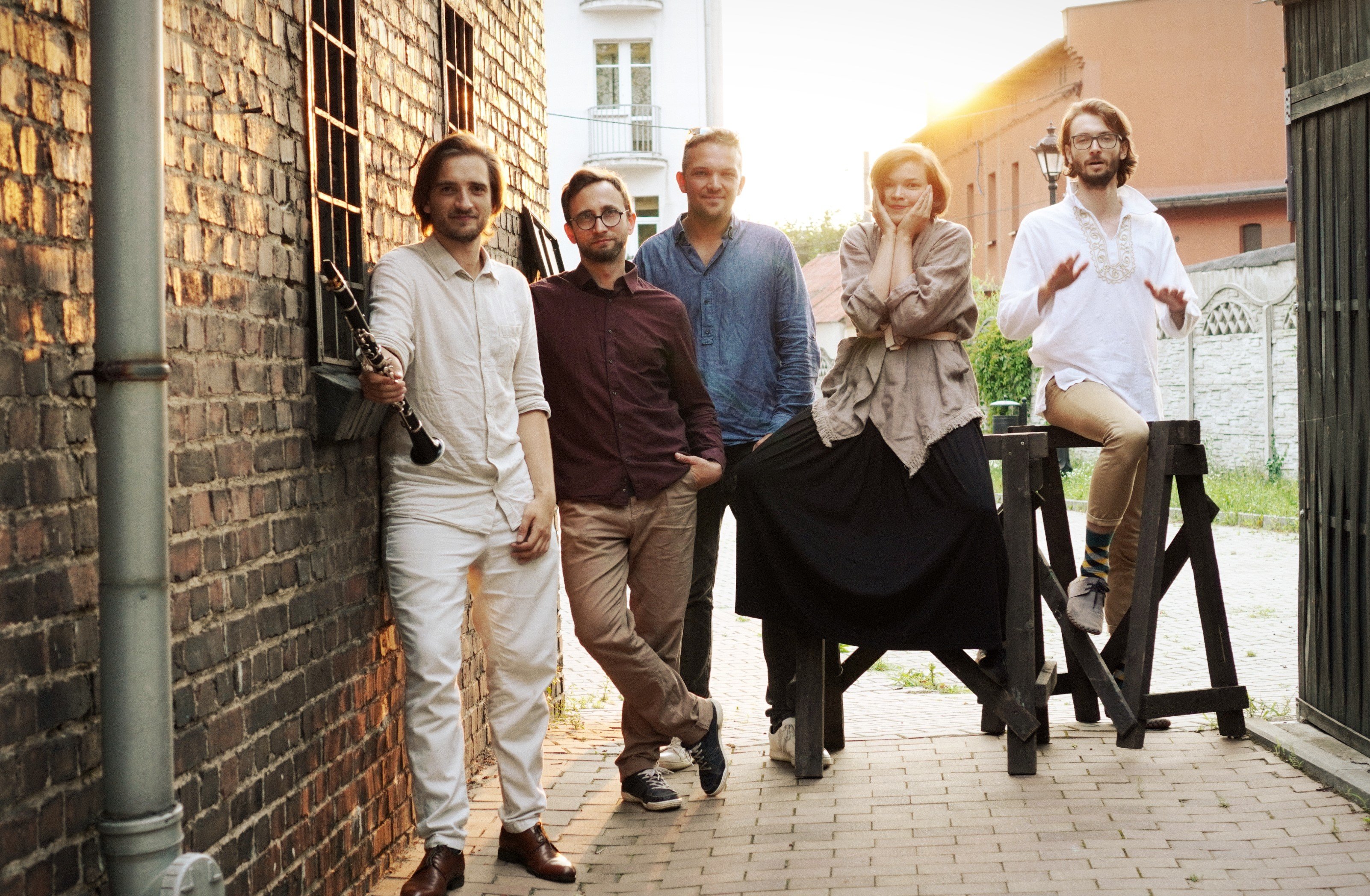 🐷 Larmo kere idzie szczimać...
Powstaliśmy w 2017 roku, podczas Festiwalu Wszystkie Mazurki Świata - pewnej wiosennej nocy nad ranem, z planem aby ze świtem zakończyć swoje istnienie. Tak się jednak nie stało. Z nienacka nadeszły zaproszenia na potańcówki i imprezy, bo - jak niosła wieść gminna - zarażaliśmy energią z radości wspólnego grania. W końcu poddaliśmy się i oficjalnie ustanowiliśmy, że Rube Świnie będą działać dalej a przyświecać nam będzie założenie uwolnienia energii tanecznej spod siedmiu warstw kiecek przy wykorzystaniu zapisów nutowych sprzed ponad 100 lat.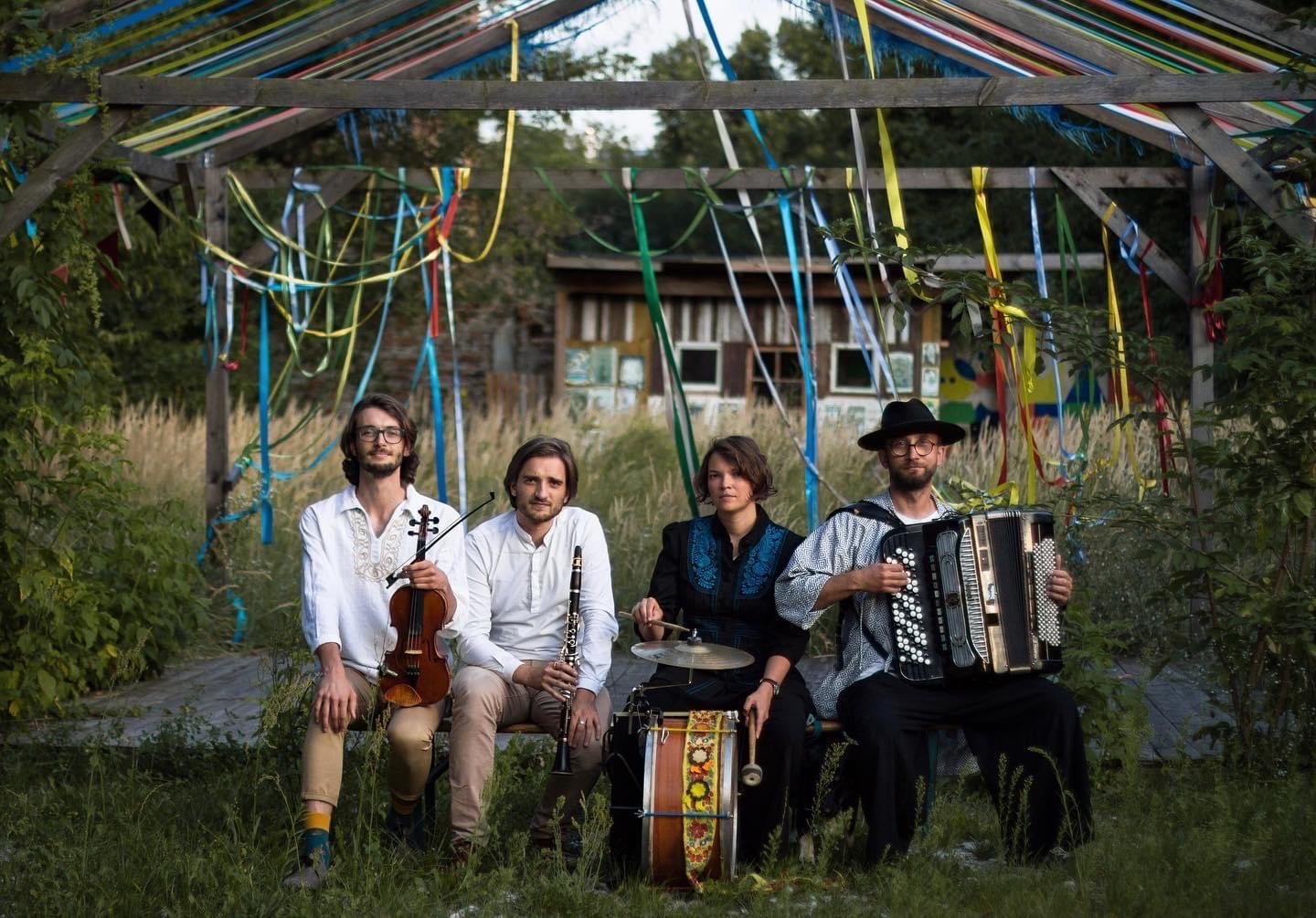 🐷 Galantne świnie w kożdyj chałpie
Od tamtego czasu robiliśmy całą masę szalonych rzeczy, między innymi:
🐖 Otwieraliśmy potańcówką największe międzynarodowe targi "muzyki world" WOMEX 2017 w Katowicach, zachęcając setki przybyłych do tańców tradycyjnych.
🐖 Graliśmy na poważnych międzynarodowych festiwalach, prywatnych imprezach, maleńkich potańcówkach, wielkich tancbudach, w teatrach, z nagłośnieniem, bez nagłośnienia, ze światłem i bez, nawet na barce!
🐖 Graliśmy i wciąż gramy z teatrem Naumiony z Ornontowic - spektakl "Szac" reż. I. Woźniak, do którego stworzyliśmy oprawę muzyczną wygrał morze nagród i sprawił, że niezliczone rzesze poważnych oficjeli, na najważniejszych deskach prestiżowych instytucji wypowiadały bez zająknięcia - muzyka: Rube Świnie.
🐖 Otrzymaliśmy też II nagrodę na konkursie XXIII Festiwalu Folkowego Polskiego Radia "Nowa Tradycja" - to był dla nas największy szok, szok który dodał nam skrzydeł!
🐖 Byliśmy w radiu i telewizji… bez kitu, i to parę razy!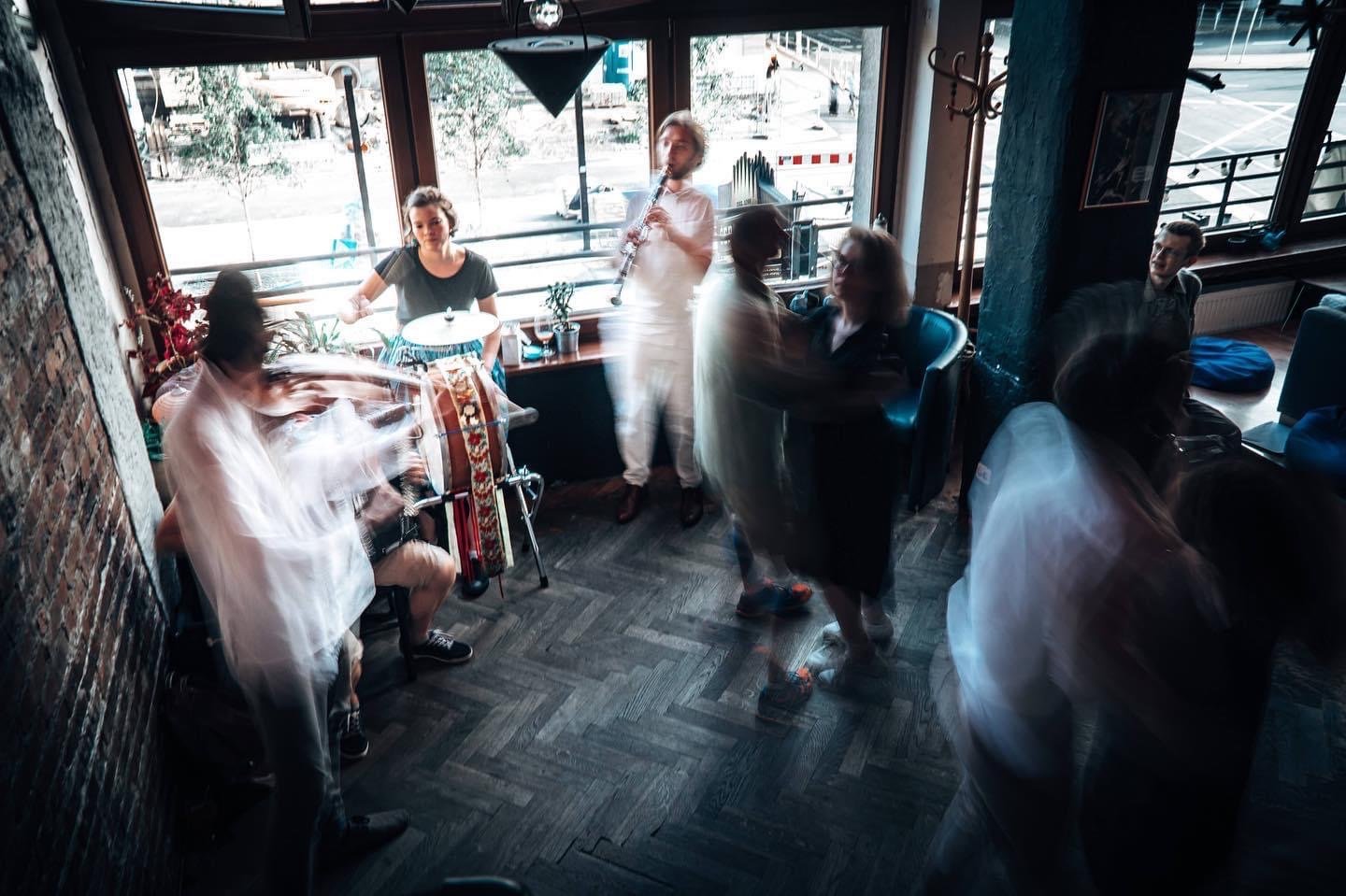 🐷 Co tam grocie?
Przez te wszystkie lata zebraliśmy ogromny repertuar najpiękniejszych naszym zdaniem pieśni i tańców z całego historycznego Górnego Śląska - od górnej Odry - przez raciborskie bory, Rudy, czarny Śląsk, po Nysę, od Lublińca do Cieszyna, wzdłuż i wszerz, do przodu do tyłu, od siebie do siebie - wciąż przemierzamy muzycznie ten obszar krokiem Ralyndra zmieszanego ze Szpacyrpolką i nie możemy się nadziwić jak wiele jeszcze jest do odkrycia.
🐷 Mocie płyta?
Przychodzi jednak ten moment w życiu każdej świni, kiedy pytanie "macie płytę?" pada zbyt często. I choć długo wzbranialiśmy się przed podjęciem jakichkolwiek wydawniczych działań, w końcu znowu poddaliśmy się i postanowiliśmy nagrać nasze ulubione kąski, ale album wydać na własnych warunkach.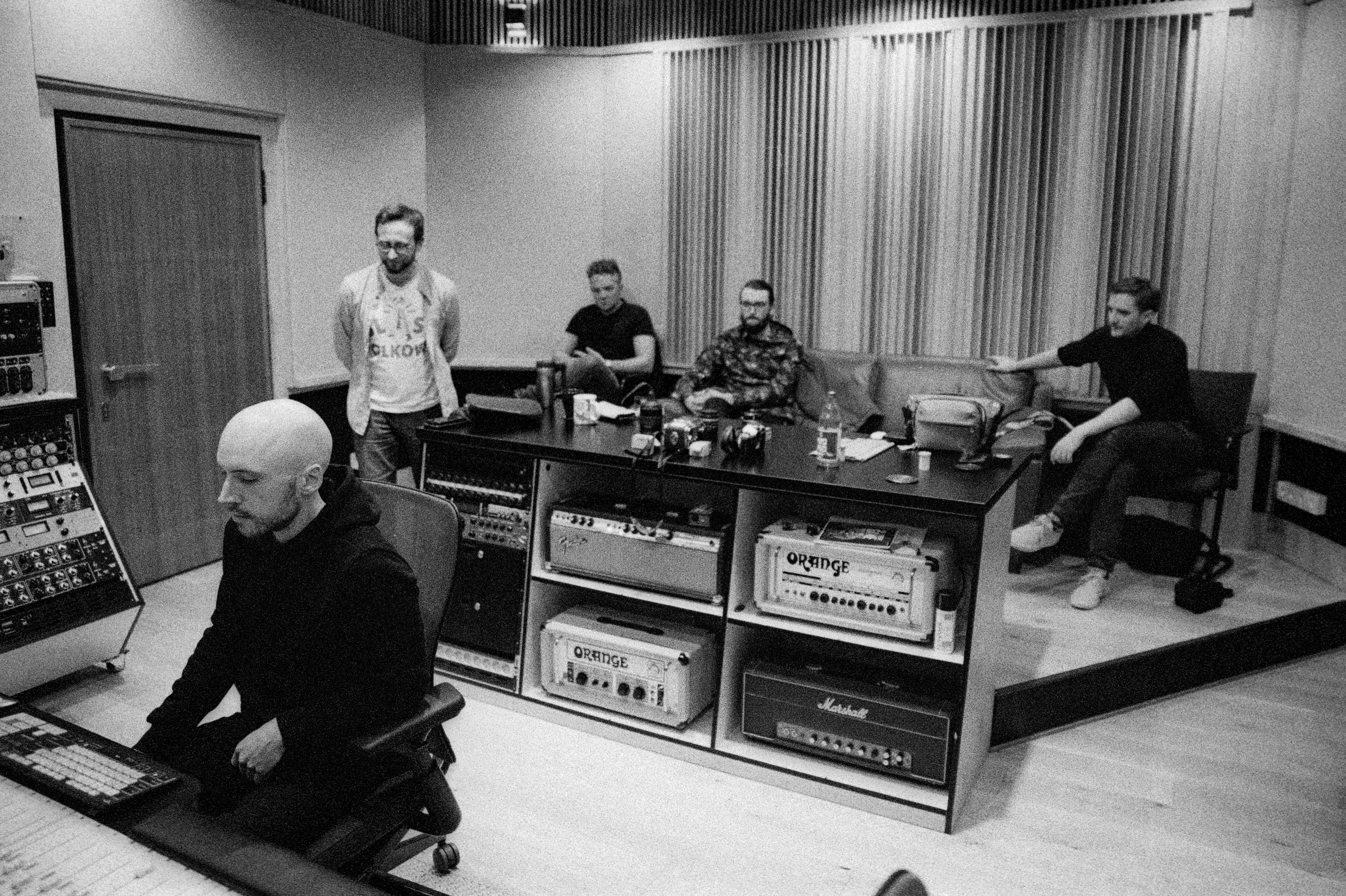 Zarejestrowaliśmy materiał w Otwockim The Boogie Town Studio - jednym z najlepszych studiów nagraniowych w Polsce, pod czujnym okiem Franka Stępnia.
Przed nami jednak wciąż wiele pracy - mix, mastering, wydanie, promocja - na które niezbędne będzie uzyskanie Waszego - tak Twojego, mój świński przyjacielu od koryta, wsparcia. Plany są wyjątkowe i to nie są tanie rzeczy.
🐷 Czamu do mnie?
Bez Ciebie to marzenie się nie spełni, koryto będzie puste, świnie smutne i wciąż będą płytać nas o pytę… znaczy pytać nas o płytę.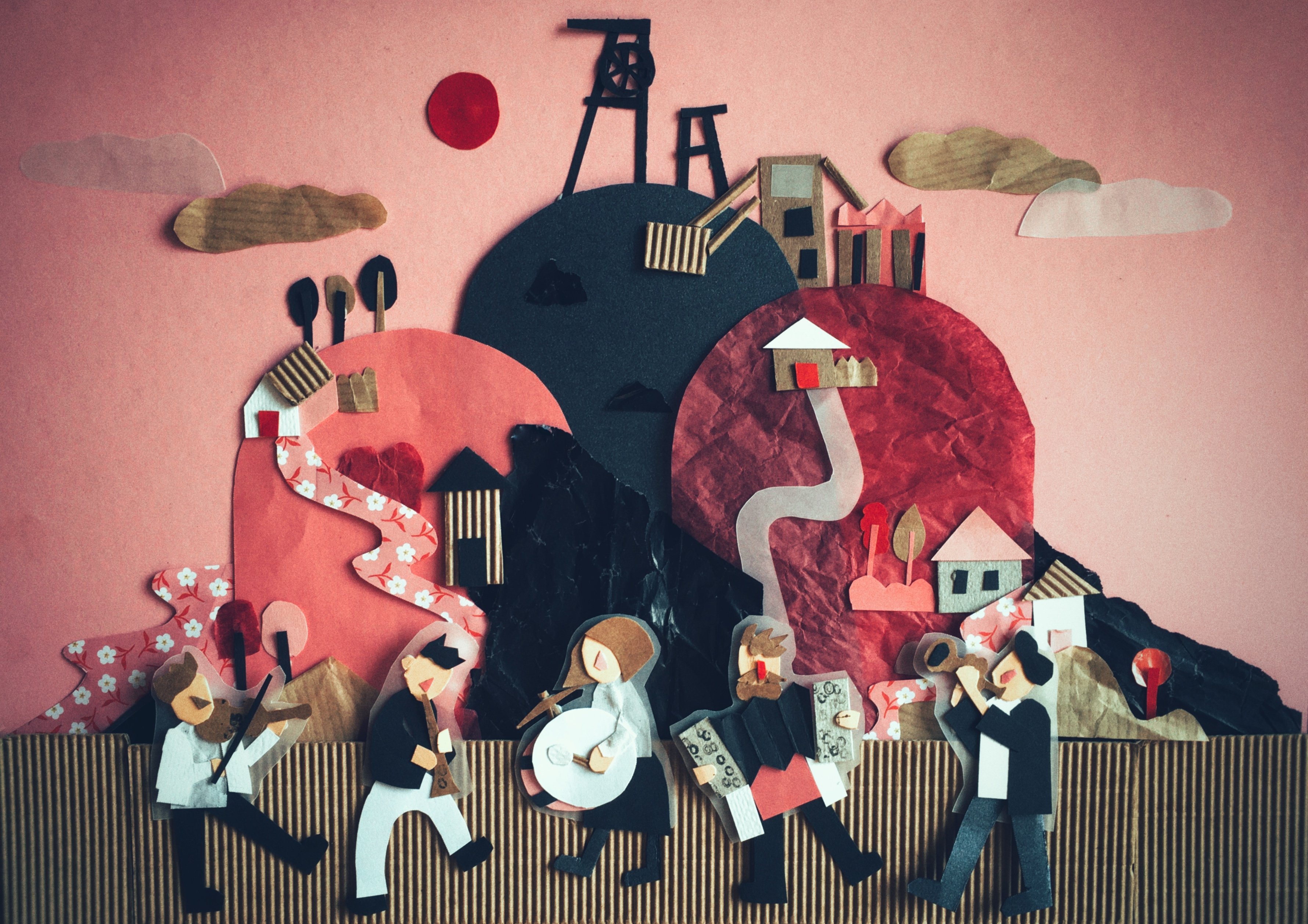 🐷 Kaj trzimomocie wuszt? Czyli o geszynkach
Oto przed wami staje nieprawdopodobna i jedyna w swoim rodzaju szansa, aby uzyskać limitowany RÓŻOWY WINYL zawierający naszych 11 świńskich fantazji na temat Śląskiej muzyki tradycyjnej, które prezentowaliśmy wam podczas koncertów i potańcówek.
Tak! Postanowiliśmy nie wydawać standardowej płyty CD, lecz zainwestować w naprawdę specjalne i limitowane wydanie, od którego każdemu zakręci się ogonek. Każdy winyl to również dostęp do wersji cyfrowej, więc nie martw się jeśli jeszcze nie masz gramofonu.
Nie żałujcie grosza na koryto, przygotowaliśmy też całą stertę wspaniałych geszynków (prezentów) dla naszych darczyńców!
🐷 Wiela?
Nie ma za małych kwot wsparcia, każda złotówka zbliża nas do osiągnięcia wymarzonego celu - wydanie najpiękniejszej, świńskiej płyty EWER!
Jeśli zaufacie nam i w ramach zrzutki kupicie nasz pełno grający album, otrzymacie go z odciskami naszych racic. Każdą nadwyżkę ze zrzutki przepij... przeznaczymy na promocję naszej płyty, aby dotarła do spragnionych energii ramion, nóg i innych części ciał w Polsce i na świecie… i wszechświecie.
Tak, tak, bo jest taki plan - świnie w kosmosie.
Będzie Pan/Pani/Inne zadowolony.
The world's first card for receiving payments. The Payment Card.
The world's first card for receiving payments. The Payment Card.
Find out more