id: pw6kz7
Support the House for Single Mothers from Ukraine - help women fleeing war to start a new life
Support the House for Single Mothers from Ukraine - help women fleeing war to start a new life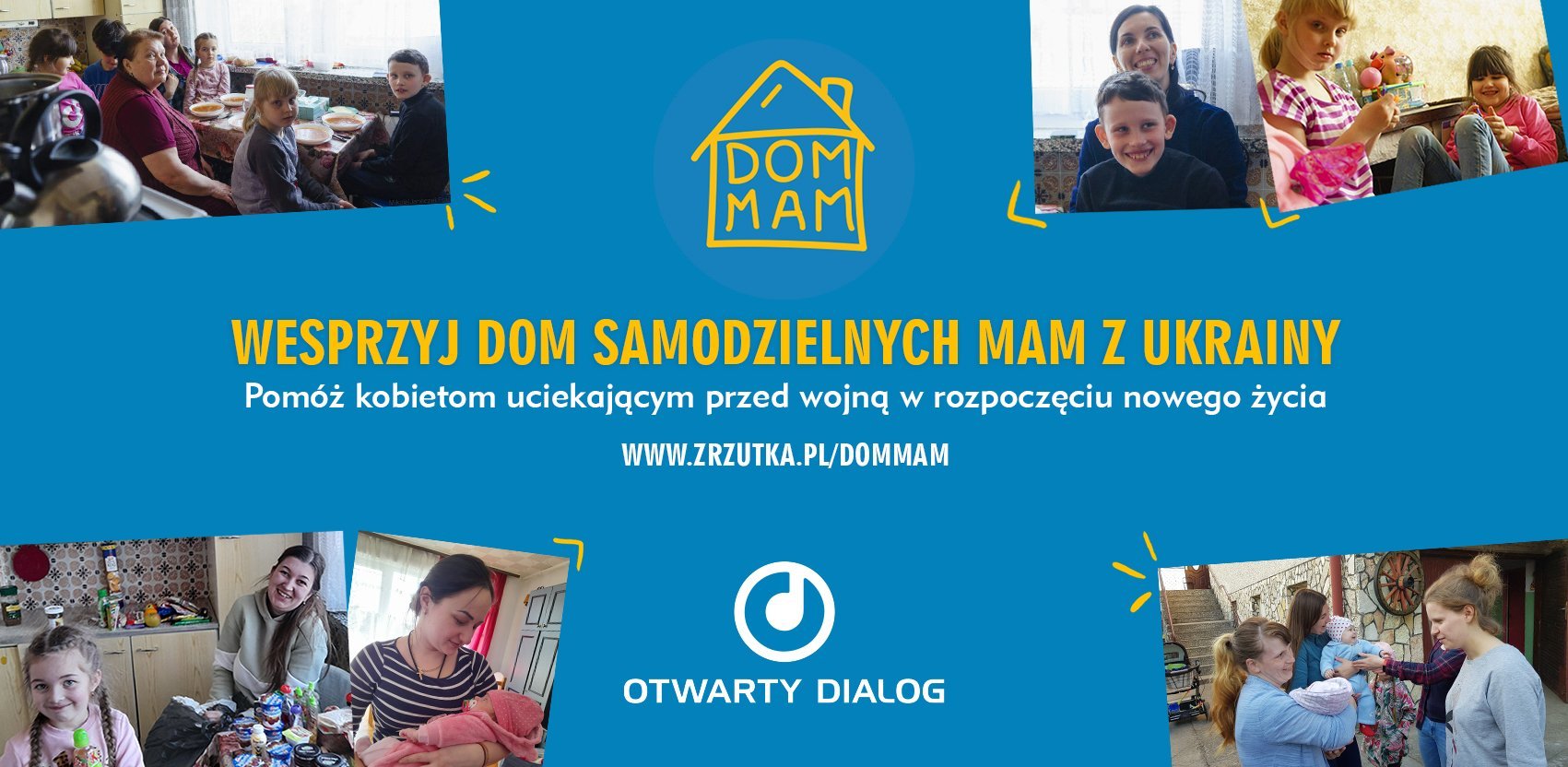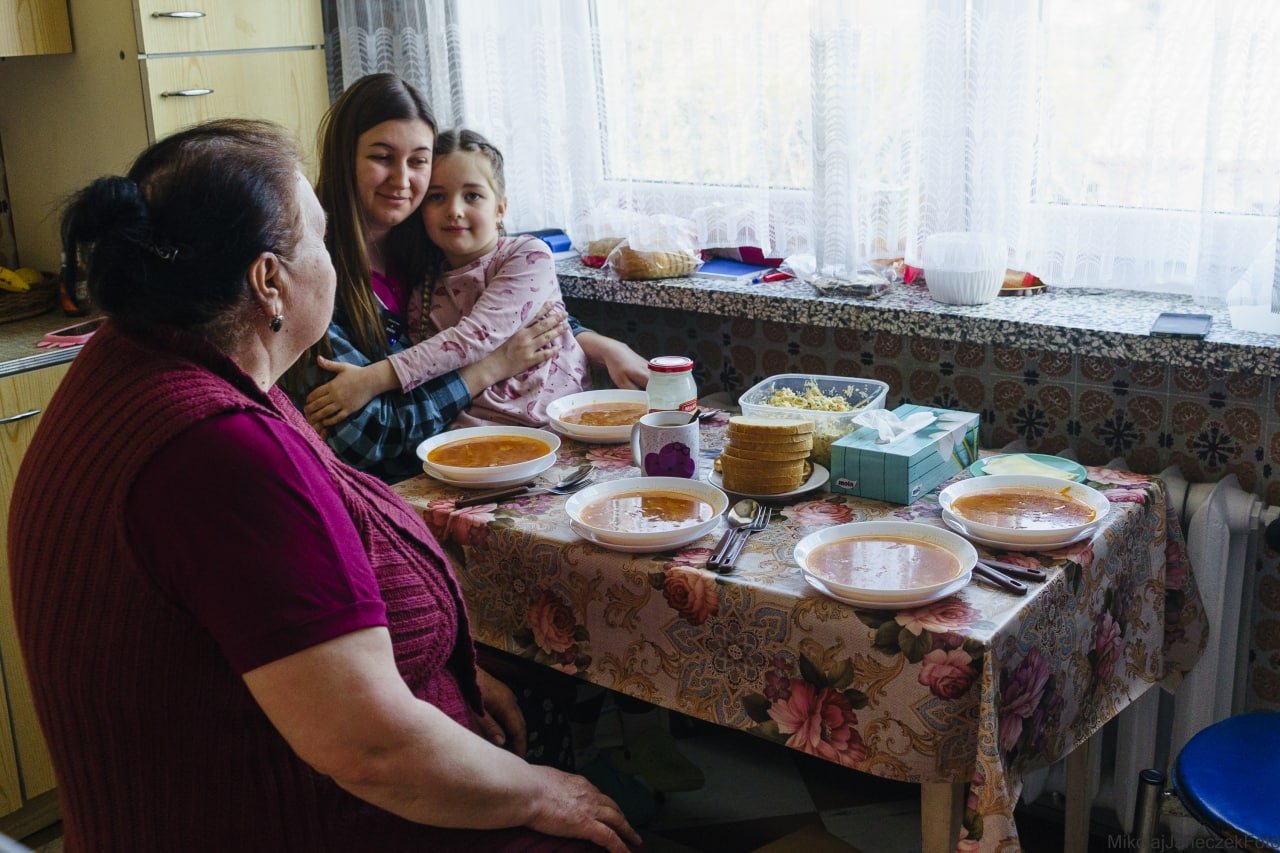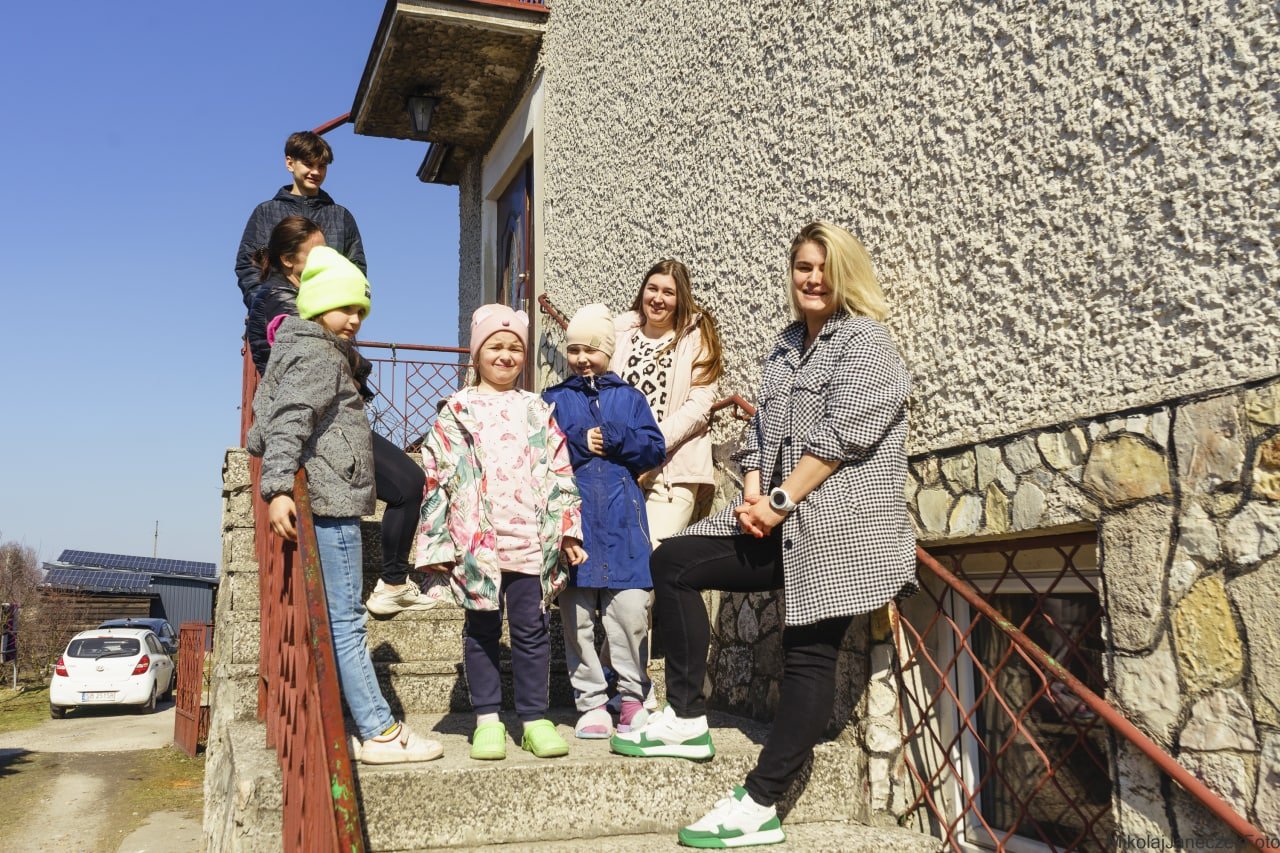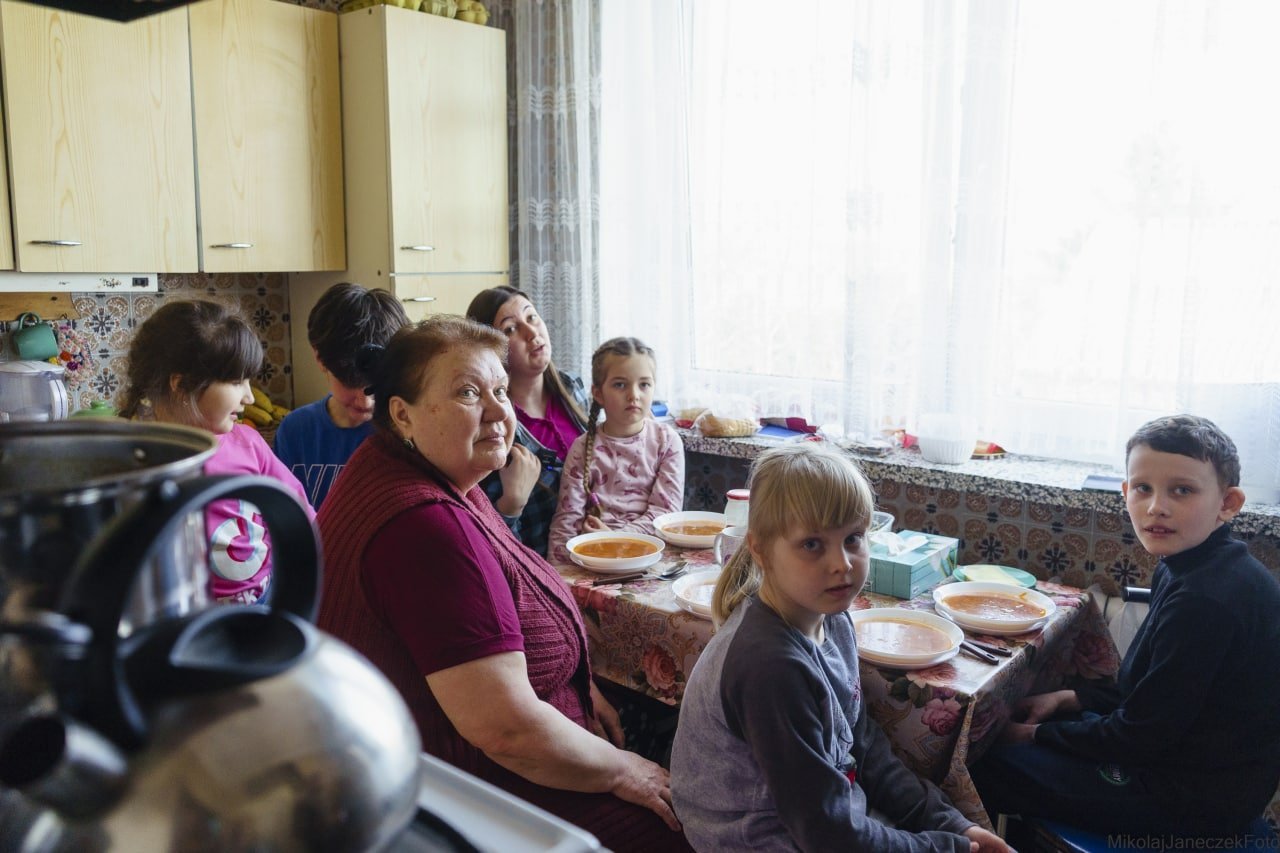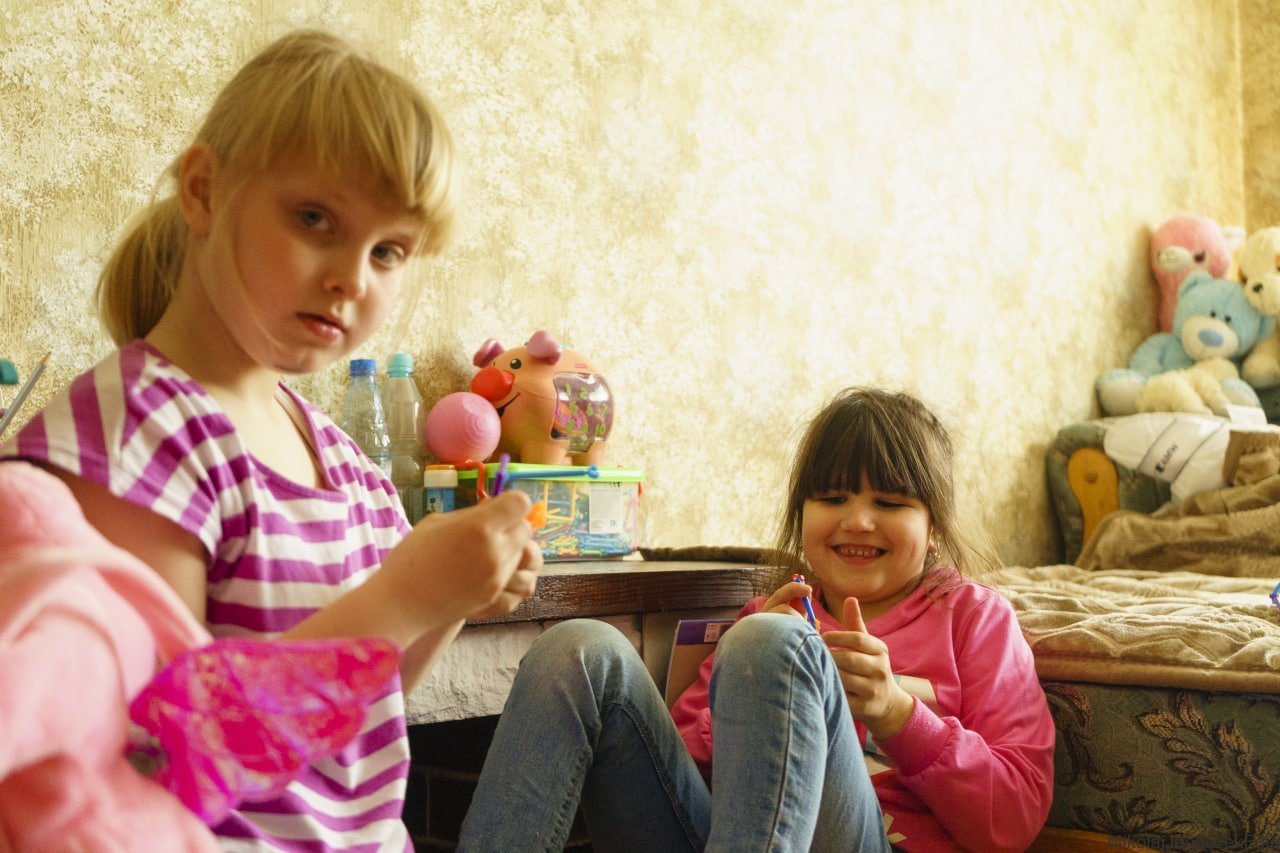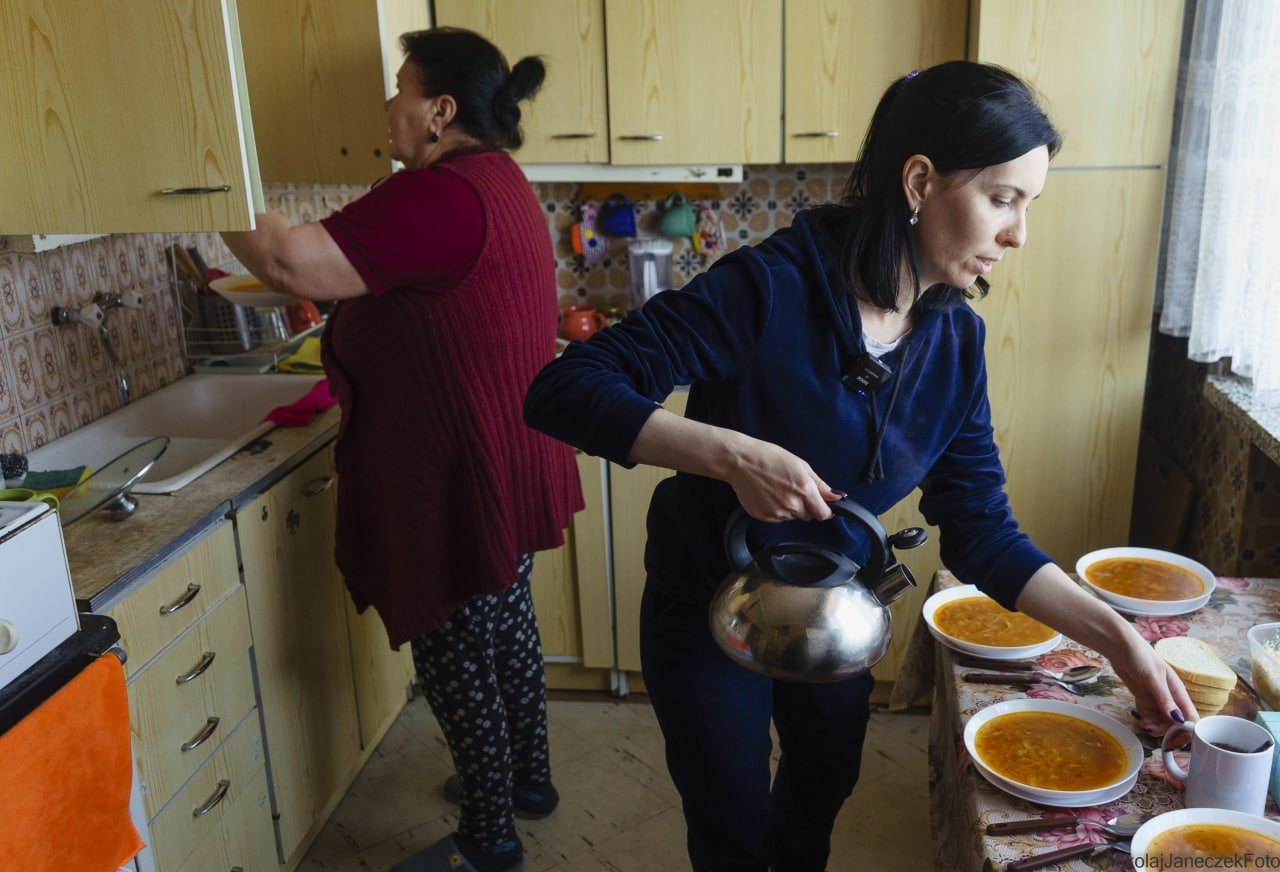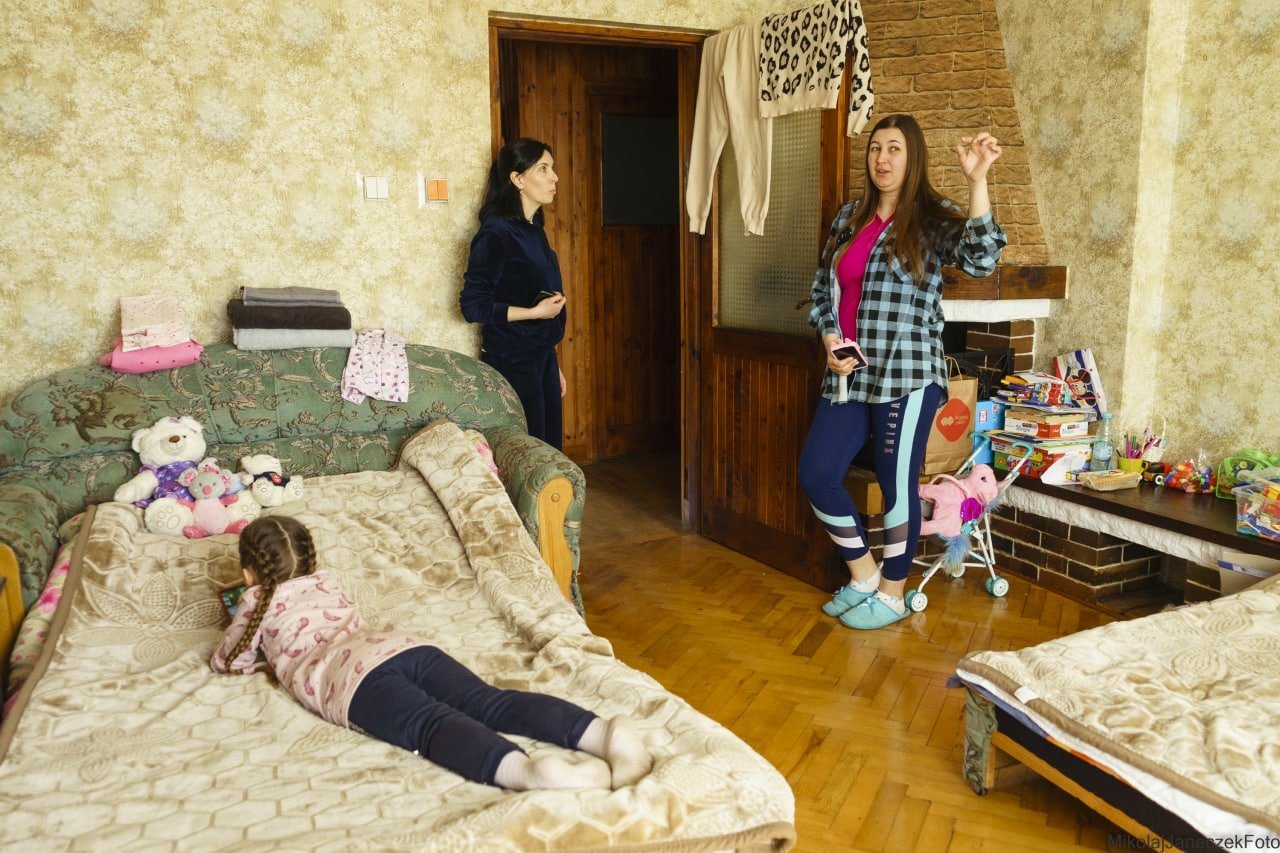 of 1 000 000 zł (≈ 213 675 €)
Donate
Zrzutka.pl does not charge any commission
Share
[English version below]

Poznajcie Tetianę - uchodźczynię z Kijowa , która wraz z dwójką dzieci, siostrą-bliźniaczką i jej dziećmi uciekły przed rosyjską inwazją. 6-osobowa rodzina była pod naszą opieką w Domu Samodzielnych Mam przez kilka tygodni - dziś już usamodzielniła się i ucieczkę do Polski  wspomina jak zły sen. Jak wyglądały atak na Kijów 24 lutego, droga do naszego kraju i co Tetiana myśli o Polakach? Posłuchajcie sami i wesprzyjcie nasz projekt Dom SamoDzielnych Mam .

Zob. filmik: https://www.youtube.com/watch?v=MIoKkpUqWbU&feature=youtu.be

Meet Tetiana - a refugee from Kyiv  who escaped the Russian invasion with her 2 children, her twin sister and her children. The family of 6 was under our protection at the House for Independent Mothers for a few weeks - they have now become independent and they remember their escape to Poland    like it was a bad dream. How did the attack on Kyiv on 24 February and the way to our country look like and what does Tetiana think about Poles? Listen for yourself and support our project the House for Independent Mothers .

Watch the video: https://www.youtube.com/watch?v=MIoKkpUqWbU&feature=youtu.be




Read more

[English version below]

W tym tygodniu w naszym #DomMam odbyły się kolejne warsztaty terapeutyczne dla naszych najmniejszych podopiecznych. Rozmawialiśmy o emocjach – ich różnorodności i ich manifestacjach, a także o tym, że ukraińskie dzieci nie ponoszą winy za tę straszną wojnę. I tak, akrylami i palcami dzieciaki rysowały wojnę by stawić jej czoła na papierze. Wrażenia? Wszyscy opuścili warsztaty czując się znacznie lżejsi.




Kolejne warsztaty za tydzień. A tymczasem dziękujemy wszystkim darczyńcom - to dzięki Wam pomożemy pomagać!

This week in our #DomMam we held another therapeutic workshop for our small residents. We talked about emotions - their diversity and their manifestations, as well as the fact that Ukrainian children   are not to blame for this terrible war. And so, with acrylics and fingers the kids drew the war to face it on paper. Impressions? Everyone left the workshop feeling much lighter. 




The next workshop is next week. In the meantime, thank you to all donors - it is thanks to you that we can help!




Read more

[English version below]

Pamiętacie historię Viktorii i jej nowo narodzonej córeczki Ksenii? Obie jej bohaterki są już zaopiekowane w jednym z naszych Domów SamoDzielnych Mam.




"Po drodze Viktoria cały czas się zachwycała, że tak tu pięknie. A w domu wyglądała tak, jakby poczuła się od razu u siebie. Weszła do pokoju przeznaczonego specjalnie dla niej i jej córki. To mocna rzecz" - opowiada nasza fundacyjna koleżanka Justyna Grabowska, która towarzyszyła naszym podopiecznym w szpitalu i drodze do Domu Mam.

Do you remember the story of Victoria and her newborn daughter Xenia? Both are already in one of our Houses for Independent Mums. 




'On the way, Victoria kept talking about how beautiful it is here. And once inside she looked as if she immediately felt at home. She walked into a room designed specifically for her and her daughter. It was hug,' says our Foundation colleague Justyna Grabowska, who accompanied the girls in the hospital and on the way to the House for Independent Mothers.




Read more

[English version below]

Rzuciły wszystko, aby pomóc samotnym kobietom z Ukrainy. "Chcemy, aby były bezpieczne i niezależne" - poznajcie Agatę i Iwonę, założycielki naszego Domu dla Samodzielnych Mam oraz nasze podopieczne i ich pociechy w artykule Wirtualnej Polski:

They gave up everything to help single mothers from Ukraine. 'We want them to be safe and independent!' Meet Agata and Iwona, the founders of our House for Independent Mothers, as well as the women living there and their children in this article by Wirtualna Polska:




Read more

[English version below]

Przedwczoraj nasz #DomMam w Jakubowiźnie poszerzył się o trójkę nowych podopiecznych - mamę Yuliię i jej dwójkę pociech 6-miesięczną Sofię i 4-letniego Bohdana. Z przetransportowaniem gromadki była masa przygód. Chłopczyk bał się fotelika samochodowego, a o zapięciu pasów można było zapomnieć. Na szczęście mamy w pogotowiu na takie okoliczności ukraińskie piosenki dla dzieci. Zdały egzamin i tym razem i dalej poszło już sprawnie!

The day before yesterday, our #DomMam in Jakubowizna expanded with three new tenants - mum Yulia and her two kids: 6-month-old Sofia and 4-year-old Bohdan. Transporting the bunch was a huge adventure. The little boy was afraid of the car seat, and therefore fastening the seat belt was out of the question. Fortunately, we have Ukrainian children's songs on standby for such circumstances. They passed the test this time and the rest went smoothly.

Read more

[English version below]

W naszym #DomMam w Jakubowiźnie odwiedził nas Dawid. Dawid przyjechał do Polski samochodem z Wielkiej Brytanii by osobiście przekazać auto ukraińskim uchodźczyniom. Przez następny rok posłuży naszym podopiecznym. Dawid przywiózł też masę zabawek i ubrań oraz przekazał, zebraną wśród przyjaciół i znajomych, darowiznę w wysokości 2 tys. funtów! Za środki te kupimy m.in. jedzenie i rzeczy potrzebne do domu, na pewno dwie wersalki. Dawidzie, dziękujemy z całego serca! ❤️

Today we had a visit from Dawid at our #DomMam in Jakubowizna. Dawid came to Poland by car from the UK to personally donate the vehicle to Ukrainian refugees. It will serve the women living in the House for the next year.  Dawid also brought a lot of toys and clothes and made a donation of £2,000 collected from friends and acquaintances! The funds will be used to buy, among other things, food and things needed for the house, for example, certainly two sofas. Could this week have started any better? David, thank you from the bottom of our hearts! ❤️




Read more

[English version below]

W naszym Domu dla Mam z Ukrainy pojawiła się nowa podopieczna - świeżo upieczona mama, Viktoriia, z maleńką Ksenią. Dziewczynka przyszła na świat przedwczoraj w warszawskim Szpitalu Praskim. To nie przypadek, że jej imię, pochodzenia greckiego, wywodzi się od słowa oznaczającego "gościnna" (Xenia, dosł. "życzliwa dla obcych").




Viktoriia, uchodźczyni z Zaporoża, ewakuowała się z Ukrainy w dziewiątym miesiącu ciąży (!). Bez niczego. Udało jej się dotrzeć do Dworca Warszawa Wschodnia do naszego punktu relokacji uchodźców. Miała jechać dalej, ale zaczęła rodzić... Wolontariusze Fundacji zawieźli ją do szpitala. 




Córeczka przyszła na świat cała i zdrowa. Mała musi tylko zostać jeszcze chwilę w szpitalu by nabrać wagi. Jej tata, który walczy na wojnie, popłakał się ze szczęścia. Na dziewczyny czeka już miejsce w naszym pierwszym Domu Mam na Jakubowiźnie. 

Our House for Mothers from Ukraine has a new guest - a new mother, Viktoriya, with her baby girl Ksenia. The girl was born the day before yesterday in the Praski Hospital in Warsaw. It is no coincidence that her name, of Greek origin, comes from a word meaning "hospitable" (Xenia, literally "kind to strangers").




Viktoriya, a refugee from Zaporizhia, fled Ukraine when she was nine months pregnant (!). Without anything. She managed to get to the Warszawa Wschodnia railway station to our refugee relocation point. She was supposed to travel further on, but she went into labour... The Foundation's volunteers took her to the hospital. 




The baby girl was born safe and sound. The little one just needs to stay in hospital for a while longer to gain weight. Her dad, who is fighting in the war, cried with happiness. There is already a place waiting for the girls in our first House of Independent Mothers in Jakubowizna. 

Read more

[English version below]

W sobotę byliśmy ze świąteczną wizytą w naszym, drugim (!) Domu Samodzielnych Mam z Ukrainy. Dostarczyliśmy Paniom i ich pociechom produkty do koszyka wielkanocnego. Było dużo emocji i łzy wzruszenia.

Towarzyszyli nam wspaniali Frank Sgrizzi i Tom O'Brien, mieszkańcy Nowego Jorku, którzy przyjechali do Polski by pomagać ukraińskim uchodźcom. Dzięki osobom o wielkich sercach jak Frank i Tom i ich wsparciu planujemy otwierać kolejne domy. 

W naszym, drugim już miejscu dla mam z Ukrainy, mieszkaniu o powierzchni 100 m² w Warszawie przy Jerozolimskich, mieszka już ósemka nowych podopiecznych - cztery kobiety i czterech nastolatków. Panie pilnie szukają pracy, w czym staramy się im pomóc. Ideą naszych Domów dla Mam z Ukrainy jest pomoc ofiarom wojny w rozpoczęciu samodzielnego życia w Polsce poprzez stworzenie bezpiecznych przestrzeni, które m.in. pozwolą kobietom skupić się na pracy bez obawy o bezpieczeństwo swoich najmłodszych dzieci. 

Dziękujemy People Loving People, Natalia Melnychenko i Łukaszowi Puławskiemu.

On Saturday we were on a special holiday visit to our second (!) the House for Independent Mothers from Ukraine. We supplied the women and their children with products for the Easter basket. There were lots of emotions and tears.

We were accompanied by the wonderful Frank Sgrizzi and Tom O'Brien, residents of New York, who came to Poland to help Ukrainian refugees. Thanks to big-hearted people like Frank and Tom and their support, we plan to open more houses like this one. 

Our second house for Ukrainian mothers, a 100 m² flat in Warsaw at Jerusalem Avenue, already houses eight new residents - four women and four teenagers. The ladies are urgently looking for work, which we are trying to help them with. The main idea of our Houses for Independent Mothers from Ukraine is to help victims of war to start an independent life in Poland by creating a safe environment, which will allow women to focus on work without worrying about the safety of their youngest children. 

Thank you to People Loving People, Natalia Melnychenko and Lukasz Pulawski.




Read more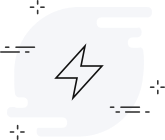 There are no updates yet.
Description
(polska wersja dostępna TUTAJ)
Thousands of women have been forced to leave their homes in Ukraine, fearing for their lives and those of their children. Now they find themselves in a new reality. We want to provide Mothers from Ukraine with a place where they will be able to receive long-term support and become independent in this difficult situation. We want to create safe Houses for Independent Mothers from Ukraine, where women with children can feel comfortable and cared for, while building a community that understands and supports each other. 
The Houses for Independent Mothers from Ukraine are not just a temporary shelter. We provide children with education, and we give the women the possibility of employment so that they can afford to support their family and the House, and after achieving financial stability, begin an independent life in Poland. We are committed to building a safe, inclusive, and nurturing community. We expect the residents of each House to take care of the common space and the members of other families, i.e. to carry out daily chores such as cleaning, cooking or childcare. 
We have already opened two Houses for Independent Mothers from Ukraine - one in Jakubowizna in the administrative district of Gmina Chynów, within Grójec County and the other one is a 100 square metre flat on Ujazdów Avenue in Warsaw. It has already sheltered about 30 people. However, we are already planning to rent other buildings, so we will need your support for the foreseeable future as we continue to ramp up our efforts. The goal of our collection is 1 million zlotys, which, according to our estimates, will allow us to maintain four Houses and thus provide a safe place for about 120 people.
At the Houses we will also want to provide each guest with:
●      assistance in finding a job, support in obtaining necessary documents or qualifications,
●      food and clothing, including underwear,
●      hygiene items for children (e.g. diapers, bath products) and women, including menstrual items,
●      access to medical consultations,
●      specialist psychological support,
●      regular Polish and English language classes for both adults and children,
●      access to general education for children and young people,
●      transport to school, work or to the above-mentioned extracurricular activities,
●      constant support from the coordinator of the House and other volunteers of the Foundation,
●      organising free time for children in a creative way in the form of free workshops and meetings with animators or teachers.
Every single zloty brings us closer to our goal and is able to change the lives of refugee women. Your every support creates new opportunities and brings them closer to independence in this difficult situation. It will help create a safe place for children and give them at least a little bit of joy and return a portion of the childhood that has been stolen from them. 
Thank you for any support for our initiative! We encourage you to share the information about the fundraising campaign among your friends.
***
Since the outbreak of the war, almost all the Foundation's activities have been focused on helping Ukraine. We provide our support by sending humanitarian aid to Ukraine and helping Ukrainian refugees. Among other things, we have launched a programme to relocate Ukrainian refugees from Poland to other EU countries and smaller towns and villages in Poland. Thanks to this programme more than 6,000 refugees have found their new home. 
The Open Dialogue Foundation has been working to improve the situation in the post-Soviet area for years. It was established in Poland in 2009 on the initiative of Lyudmyla Kozlovska, a Ukrainian student and civil activist (currently President of the Foundation). Since its establishment, the statutory goals of the Foundation include the protection of human rights, democracy and the rule of law in the post-Soviet area. Between 2014 and 2016, during the war in Donbass, the Foundation sent humanitarian aid to Ukraine worth more than PLN 1 million, and also ran a centre for assistance and integration of migrants and refugees from Ukraine called "Ukrainian World", where more than 30,000 people received aid. Currently, due to Russian aggression and the outbreak of war in Ukraine, we focus entirely on helping its victims in Ukraine and in Poland.
The world's first Payment Card. Accept payments wherever you are.
The world's first Payment Card. Accept payments wherever you are.
Find out more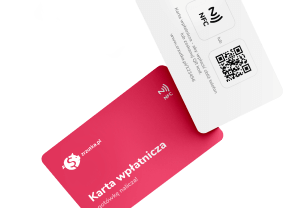 Our users created
879 582 whip-rounds
and collected
809 531 431 zł
What are you collecting for today?