id: gbwjfc
He came to Poland for treatment straight from Aleppo. Let's help 13-years old Hussein!
He came to Poland for treatment straight from Aleppo. Let's help 13-years old Hussein!

The organizer verified the description with proper documents.
Donate
Zrzutka.pl does not charge any commission
Description
Hussein is 13 years old. He is a victim of war - a powerful explosion left a terrible mark on his body and mind (his brother was killed in the same explosion). Hussein came to Łęczna near Lublin, to the best center for treating child burns in this part of Europe. Let's help him in his treatment and ensure him a better future.
Who is Hussein?
Hussein is a 13-year-old boy from Syria. He lives with his parents and siblings in the eastern part of Aleppo. Currently, he and his dad are in Łęczna near Lublin, where he is looked after by wonderful staff from the Eastern Center for Burn Treatment and Reconstructive Surgery and members of the local Muslim community.
During military operations in his country, the boy was seriously injured and burned. Unfortunately, his brother, who was playing with him in the street at the time of the explosion, could not be saved. Although the Syrian doctors who remained in Aleppo did everything they could, they were unfortunately unable to sufficiently help Hussein.
The boy has deep burns and will remain disabled for the rest of his life.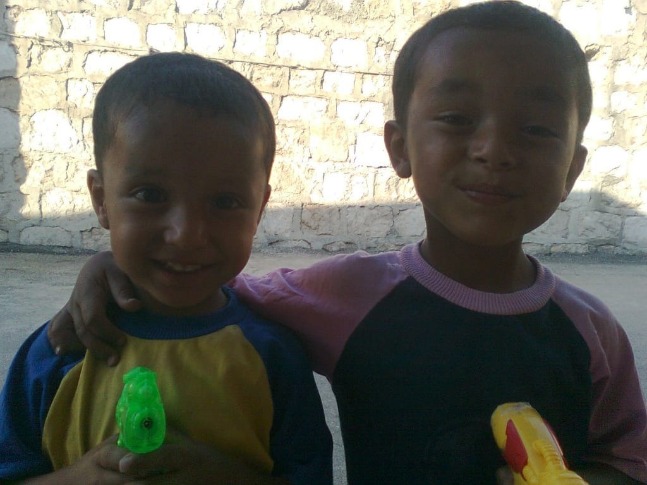 Hussein with his brother
How did we find Hussein?
In February 2017 we visited Aleppo trying to describe the situation in the city and show the best ways to help the victims of this terrifying war.
We started working with people associated with Caritas Syria and UNHCR.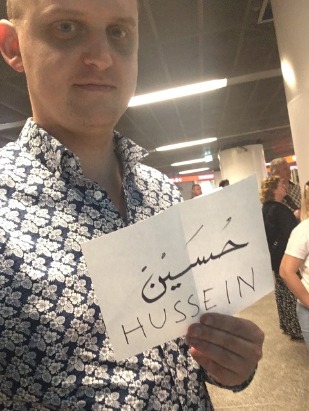 In mid-2018 they gave us some information about Hussein and about the need for urgent medical assistance, which he cannot obtain in Syria and neighboring Lebanon.
(photo: we welcome Hussein at the Okęcie airport in Warsaw)
How did we manage to help?
After many months of struggles, we obtained visas for Hussein and his father. They came to Łęczna in the middle of June this year, where the hospital staff immediately started to treat the boy.
In addition to numerous scars and problems with vision and hearing, the boy experienced severe facial, upper and lower limbs contractions - he could only move his arms, fingers and legs in a limited way.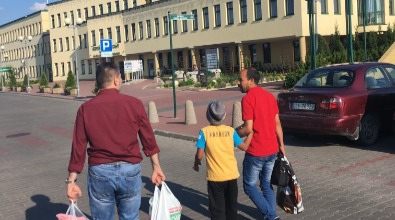 Doctors - headed by prof. Jerzy Strużyna and dr Magdalena Bugaj - managed to free the contractures and conduct a series of very serious operations, unfortunately very painful for the boy (who was obviously under constant care and was taking painkillers).
What do we collect money for?
Unfortunately, during the treatment it turned out that not everything we intended was possible. The boy is growing all the time, some plastic surgery will not be possible until he is 18 years old.
What's more, Hussein and his dad will soon have to return to Aleppo, to their family.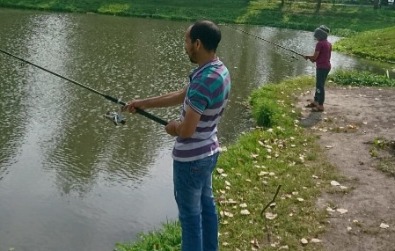 Hussein and his dad during a trip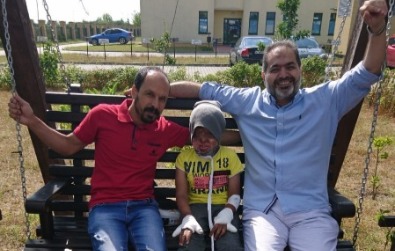 During treatment in Łęczna with his dad (left) and Nedal Abu Tabaq - the interpreter (right)
That is why we want to provide him with:
- medical and surgery costs that will be possible on site (partly - the family receives support from local NGOs); (USD 1,000 = approx. PLN 3,900)
- psychological and educational care for the next year (Hussein, unfortunately, is not currently attending school); (USD 1,200 = approx. PLN 4,700)
- financial stability; our partners from Caritas Syria working for the Hussein's family suggested that it would be a good idea to buy a transport bus for the boy's dad, who - by transporting people and goods - could provide money for the family; (USD 6,000 = approx. PLN 23,500)
We want to allocate the remaining funds (approx. PLN 3,000) to partially cover the costs of Husayn's and his father's stay. To a large extent, they were provided by the Eastern Center for Burn Treatment and Reconstructive Surgery as well as by donations of members of the Muslim League in the Republic of Poland.
Money exceeding the amount of PLN 35,000 will be transferred to Caritas Syria and UNHCR acting for the benefit of war victims living in East Aleppo.
Who are we? Anna and Karol Wilczyński
We are journalists. At the beginning of 2016, we created Islamistablog.pl - the largest Islamic website in Polish. During the so-called the migration crisis, which is primarily a crisis of solidarity for us, we began to write numerous reports from refugee camps located in Europe, North Africa and the Middle East.Y
ou can find our various texts here >>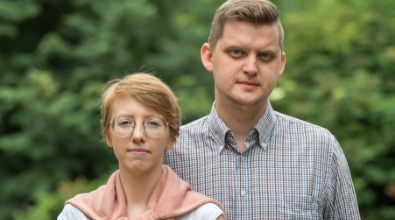 We do not believe in a false alternative to "help on the spot" and "help in Poland".
We believe that innocent victims of bloody conflicts should be helped in every possible way. We know that there was a time when many people from around the world helped Poles.
Now is the time when we can help ourselves.(Photo by Albin Hillert Photography)
Since our stay in Syria, we have been regularly trying to help war victims - both "on site" and in Europe.
We are also involved in making the voice of excluded be heard. Why? As Pope Francis recently emphasized, helping migrants and refugees is not just about them, but also about us: our hearts and values.
(photo was made during our stay in Aleppo, Feb 2017)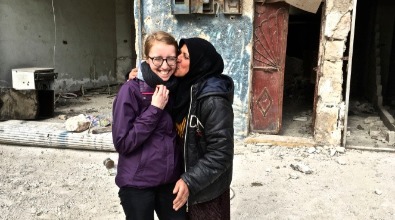 This is not our first public collection. In 2017, we have helped several dozen orphans from Aleppo (link) and Rabi - a boy from Damascus, who lost both legs as a result of military action (link).
Who are we? Nedal Abu Tabaq
Hussein would never have been able to receive help if not our friends from the Polish Muslim community - led by Nedal.
Nedal is a mufti of the Muslim League in Poland, an imam of the mosque in Lublin and an expert on Sharia - Islamic law. Nedal, however, is a doctor by education, and Arabic - the only language spoken by Hussein and his dad - is his native language.
Nedal traveled to Łęczna almost every day, helping the staff in communication throughout the whole period of Hussein's stay in the hospital. Then he organized members of the Muslim community who hosted the boy and dad in many cities in Poland.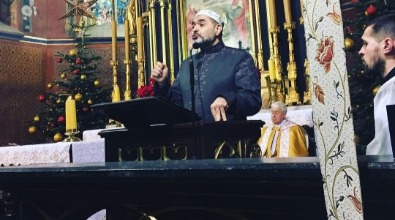 Przedstaw w skrócie cel zrzutki.
Photo: Mufti Nedal Abu Tabaq during the Day of Islam in the Catholic Church.
Nedal is very much involved in the issue of interreligious dialogue and agreement.
Contact info:
Do you want to know about Hussein?
Please contact us by email: [email protected]
The world's first Payment Card. Your mini-terminal.
The world's first Payment Card. Your mini-terminal.
Find out more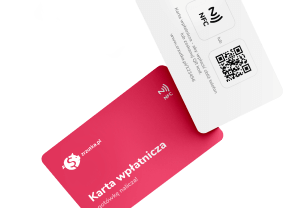 Our users created
754 130 whip-rounds
and collected
545 433 588 zł
What are you collecting for today?