AGRO-PERMA-LAB. Help us sprout! Training leaders in Agroecology and Permaculture in the Food Sovereignty movement in Poland
ID: kmtenk
AGRO-PERMA-LAB. Help us sprout! Training leaders in Agroecology and Permaculture in the Food Sovereignty movement in Poland
ID: kmtenk
9 499 zł
9 499 zł
from 8 000 zł
ended
ended
06.09.2020
100
100
contributors
Donate
Description

T H A N K Y O U for contributing ! ! !
With the help of over 80 people, already 4 days before the end of the crowdfunding campaign, we managed to collect the minimum expected amount, which will help us to germinate and strengthen the APLab SEED 2020 project and education activities on community seed-saving in Poland.
NOTE - we are not closing the campaign yet! PLEASE DONATE IF YOU CAN!
An additional PLN 3,000 (700 EURO), i.e. reaching 137.5% of the initial goal, will allow us to cover the maximum expected organizational costs involved in the formalisation of the Agro-Perma-Lab organisation in Poland. All donors will be listed in the guides we are creating on the seed-saving and Community Seed Homes, and we will allocate the remaining funds in the budget for extra publication printing. CHIP IN!

Do you work and train as part of food sovereignty and A G R O E C O L O G Y movement in Europe? Are you growing a community using P E R M A C U L T U R E ethics?
Do you want to see more E D I B L E G A R D E N S and more G R O W E R S growing from the principles of Agroecology Declaration? - Us too.
We are S P R O U T I N G - join us at the start of our initiative Agro-Perma-Lab and support us in developing transformative land-based and political education and collaboration in Eastern Europe.

Agro-Perma-Lab is a young training organisation based in Poland integrating political and popular education in Agroecology, Permaculture & Food Sovereignty. We develop methodologies & toolkits and work to connect an intergenerational network of community activists, leaders and educators to grow and multiply ecosystem-based knowledge and solidarity. We are the training and educating branch of Nyeleni Polska, the Polish Food Sovereignty Movement.
SUPPORT US!
We need your support to provide a good ground for growing on our training activities in Poland and in the region.
We are crowdfunding for 2 parallel G O A L S:
1. APLab SEEDS PROJECT 2020: CO-FINANCING of Community Seed Home and publication in 2020
2. APLab FOUNDATION: THE STARTING FUND FOR THE AGRO-PERMA-LAB FOUNDATION
1. APLab SEEDS PROJECT 2020. As part of this goal, we are raising funds of about PLN 3,000 to ensure procurement of high-quality materials for the construction and design of a pilot Community Seed House in Poland and the printing of the Seed Guide on Seed-saving techniques and Seed Homes. The guide will be widely available in print and in open-source pdf. Currently, educational materials on seed-saving are practically non-existent in wide circulation. The project is carried out with the support from the Austrian seed organization Arche Noah as part of the Community Seed Banks Academy* program and will be carried out in cooperation with organizations from the Nyeleni Polska movement.
[Our first interviews with Polish Seed-Savers took place i Lower Silesia. See photo gallery from interviews 1, 2, 3]
2. PROJECT APLab FOUNDATION. We are sprouting - contribute.
We are asking for the Starting Fund necessary for the establishing and formalising of the AgroPermaLab Foundation. The funds raised through crowdfunding will allow us to cover the basic costs of registration and administrative and accounting processes for the first year of developing as a formal non-governmental organization in Poland. This cost, calculated at PLN 5,000 (up to PLN 8,000), does not include wages for work, only such expenses as accounting, notary procedures, entry in the National Court Register, legal consultations, bank account, accounting software, essential business trips in administrative matters and small costs related to renting the office. In the following years, these costs will be covered by our organisational activities.
---
We are building on over 4 years of informal educational and training activities as part of the Food Sovereignty Movement, which led us to this place. We co-organized the Intergenerational Farmers' Gatherings, Food Sovereignty Forum, and participated in international events within Nyeleni Europe network. In 2019, we carried out the first 10-day APLab training for the Leaders of Agreocology and Permaculture. Now is the time to formalise and set up good foundations for continued work. Becoming a legal entity requires financing, but it will give us a chance to become a formal partner for other CSOs, governmental institutions in Poland and to do work on the international forum. it will strengthen the promotional and educational activities, such as the implementation of the APLab SEED PROJECT 2020.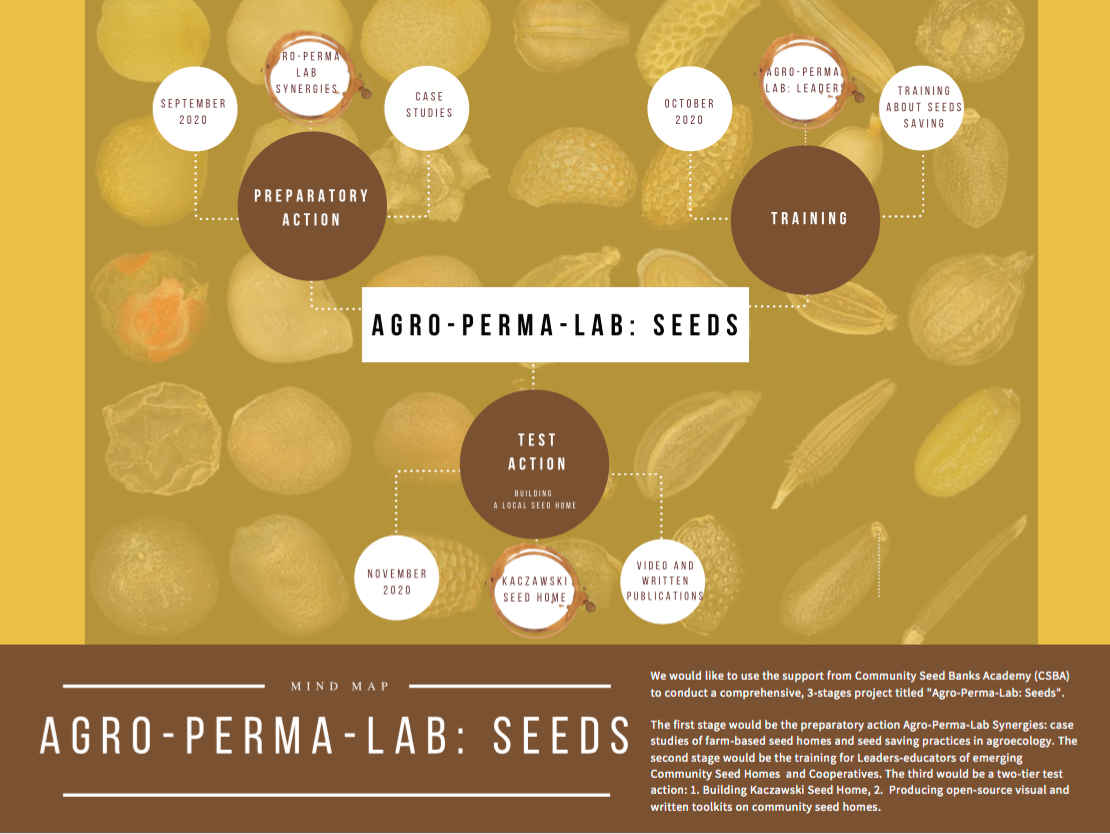 * In June 2020, APLab obtained a grant for another pilot training and research project, this time about Community Seed Homes - AgroPermaLab: Seeds 2020. This project has three phases. It includes 1) research interviews about the practices of preserving and restoring seeds of cultivated plants with experienced farmers and gardeners; 2) training for seed project leaders, including seed sovereignty and running community homes and seed banks; 3) starting a Community Seed Home and providing a guide on how to do it in Polish.
S U P P O R T U S!
Our trainings are based on scholarships and we select applicants to ensure diversity of the group and critical input and expertise from participants themselves. It is important for us, that the participants represent organisations, communities or informal initiatives - that they are the 'frontpersons' who can speak for their locality and carry back their experience home. We invite community leaders and educators who implement food sovereignty strategies or want to implement them systematically in their localities, learning from existing initiatives. Our trainings are political: we dialogue about challenges embedded in the legal, economic and social systems with regards to ecological and ecosystem impacts on a scale ranging from the parish to the whole of planet.
APLab participants have a wide range of experiences - they represent permaculture habitats and community gardens, municipal farms, ecological farms, food cooperatives, socially supported agriculture, research and legal institutions, other social movements, educational initiatives in the field of ecological agriculture and horticulture technologies, educational farms. Our trainings combine "the practice of agreocology and permaculture" in the context of the farm, learning with all senses, with lively debate and dialogue on wide-ranging topics - from local processes and changes to global challenges of the 21st century, philosophy and geopolitics. We share and develop tools for working in a group and increasing skills in leadership.
We T R A I N and facilitate skill & experience exchange of our leading activists and educators.
Watch a film about Agro-Perma-Lab 10-day Training in Agroecology and Global Governance of Food and Agriculture in collaboration with Schola Campesina. Ecological Folk Highschool, Mazovia 2019.
We look for S Y N E R G I E S between the approaches of different schools of ecological agriculture. We connect models of social cooperation, leadership cultures, and views on urgent social and ecological issues. We emphasise taking into account traditional, indigenous and peasant practices and folk wisdom and placing them on an equal footing with the world of science.
We P U B L I S H guides and research tools, eg AgroPermaLab: Synergies of permaculture and agreocology (ecosystem auto-diagnosis tool for farms), through which we popularize foundational pillars of agroecology and food sovereignty. We promote permaculture principles and ethics for designing places and communities and recreating self-governance in local food ecosystems.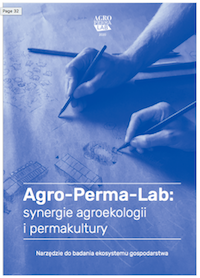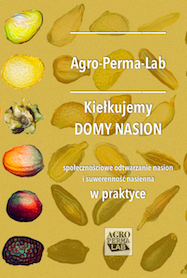 We C O L L A B O R A T E with a network of non-governmental and grassroots organizations in Nyeleni Polska Food Sovereignty movement, including Living Earth Coalition, People's Ecological Highschool and Permakultura.Edu.Pl. We represent Poland internationally. We are a member of the European Agroecology Knwoledge Exchange Network; we cooperate with organizations in Italy, Spain, Austria, Ukraine, England and Romania.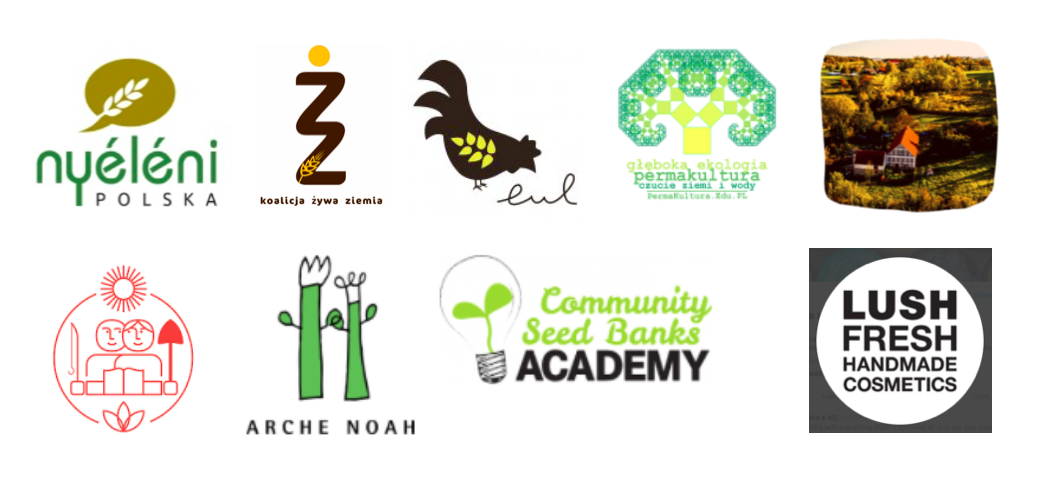 Media patronage - Green News Poland:

We are party of:

Would you like to stay in touch and find out about our activities?
Subscribe to the newsletter and get involved.
SUPPORT US - CONTRIBUTE.
We have token publications for our crowdfunding supporters.
APLab 2020 and APLab 2021 guides.
Rewards
Donate 25 zł and more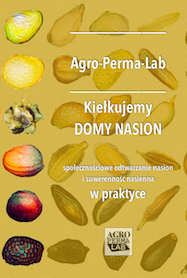 Podziękowanie w publikacji APLab2020: wymienienie z imienia i nazwiska na liście darczyńców + przypinka APlab
Osoby, które dorzucą się by wesprzeć nasz projekt zostaną wpisane z imienia i nazwiska na listę "PODZIĘKOWANIA" w publikacji "Kiełkujemy Domy Nasion: społecznościowe odtwarzanie nasion i suwerenność nasienna w praktyce" 2021. Przypinka APLab do odbioru przy najbliższym wydarzeniu publicznym, takim jak Forum Suwerenności Żywnościowej.
chosen 29 times (71 of 100 available)
estimated delivery: 30 January, 2021
Choose
Donate 75 zł and more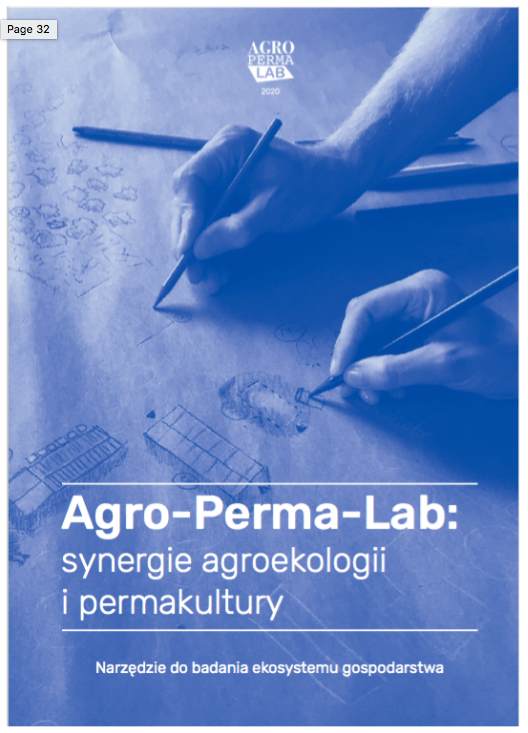 Publikacja "AgroPermaLab: Synergie Agroekologii i Permakultury" 2020 + przypinka APLab
Publikacja w limitowanym nakładzie. Pierwsza wersja narzędzia do zbadania, w jakim stopniu gospodarstwo rolne (lub projektowany ogród) realizuje założenia agroekologii i permakultury. Wnikliwa obserwacja jest pierwszym krokiem dobrego projektu. Dlatego broszura zawiera praktyczne wskazówki pomagające poznać naturę gospodarstwa rolnego w całej jego złożoności.
Prezentujemy także opisy trzech polskich gospodarstw modelowo realizujących założenia agroekologii i permakultury. Doświadczeni rolnicy i rolniczki podzielili się z nami swoją wiedzą i doświad czeniem oraz wyzwaniami, które przed nimi stoją.
chosen 15 times (15 of 30 available)
estimated delivery: 30 September, 2020
Choose
Donate 120 zł and more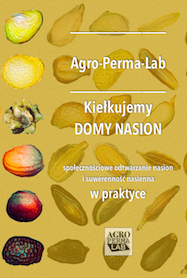 Publikacja "Kiełkujemy Domy Nasion: społecznościowe odtwarzanie nasion i suwerenność nasienna w praktyce" 2021 + przypinka APLab
Publikacja w limitowanym nakładzie. Pierwsza polska wersja przewodnika tworzenia Społecznościowych Domów Nasion dla organizacji, grup społecznych oraz niezależnych ogrodów i gospodarstw. Opisuje techniki a także dobre praktyki i wymagania zachowywania i odtwarzania własnych nasion; przechowywania i dokumentacji. Przykłady procesów i rozwiązań ułatwiających wspólnotowe zarządzanie materiałem siewnym i jego jakością oraz standardy wymian nasion. Przewodnik zaprezentuje opisy polskich gospodarstw i inicjatyw, w których amatorsko zachowuje się nasiona na skalę, którą można powielić już w przydomowym ogrodzie, sprawdzonymi rozwiązaniami związanymi z procesami czyszczenia, sortowania oraz zbiorów.
chosen 21 times (9 of 30 available)
estimated delivery: 30 April, 2021
Choose
Our users created
555 680 whip-rounds
---
What are you collecting for today?