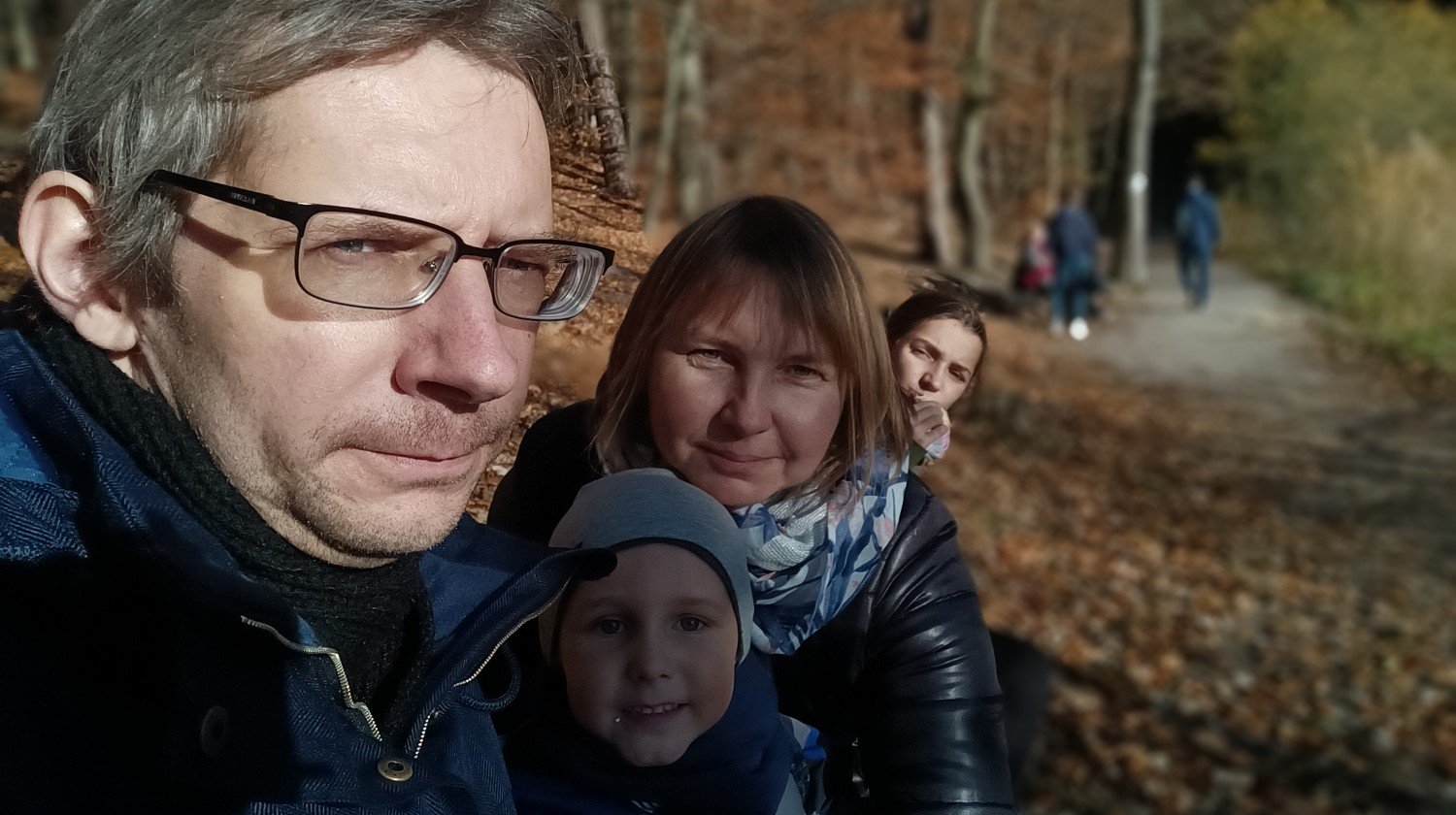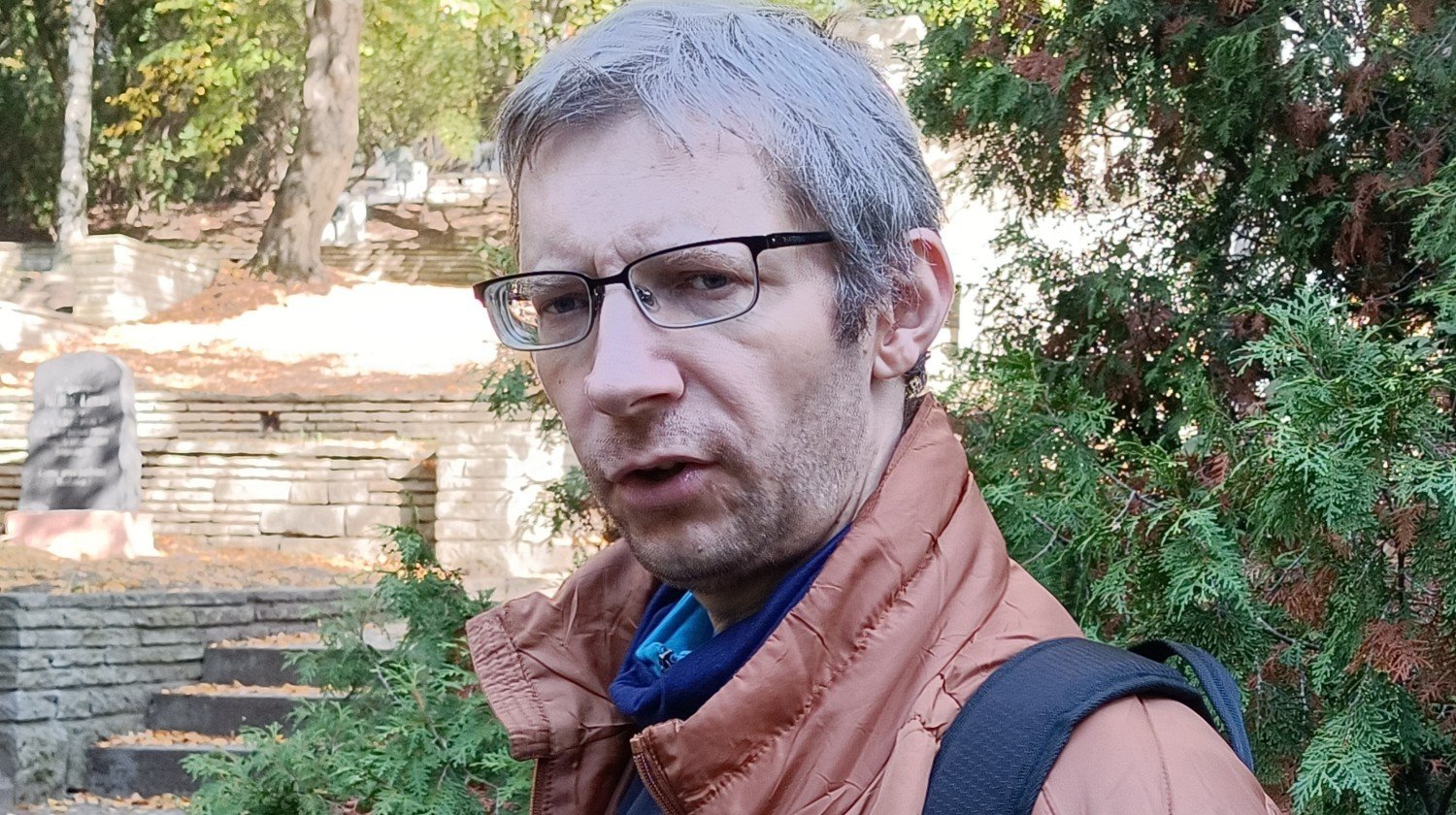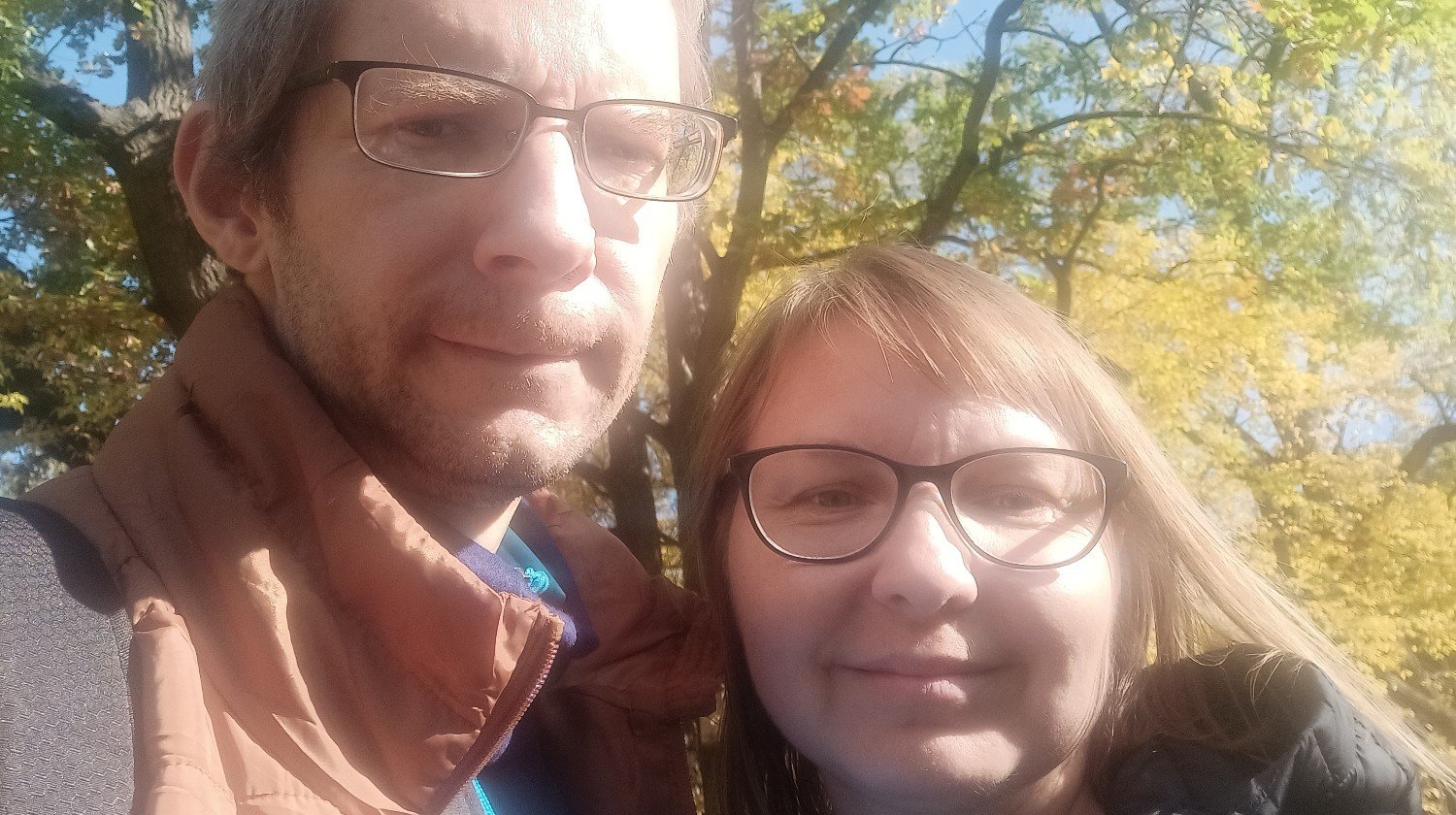 id: nryh2n
Choroba odbiera mu niezależność, zbiórka na rehabilitację Janusza i wsparcie dla jego rodziny
Choroba odbiera mu niezależność, zbiórka na rehabilitację Janusza i wsparcie dla jego rodziny
The organizer verified the description with proper documents.
Whip-round was turned off by organizer
Inactive payments - the required operation of the organizer of the whip-round. If you are a organizer -
log in
and take the required action.
Share
Our users created 956 477 whip-rounds and collected 962 446 477 zł
What are you collecting for today?
Description
Choroba odbiera mu niezależność. Nie pozwól, by pozostał sam w swojej walce!
Kiedy zakładasz rodzinę nie myślisz, że twoje życie będzie naznaczone cierpieniem i niepewnością o przyszłość. A tak stało się w naszym przypadku. Byliśmy rodziną, jak każda inna. Nasza codzienność była zwykła. Praca, synek
w przedszkolu, córka w szkole.
Nasze życie zniszczyła diagnoza. Ta, która doświadczyła nas mocno i sprawiła, że nasze dotychczasowe życie zmieniło się o 180 stopni. A nasza rodzina sprzed choroby miała wiele planów. Wzięliśmy kredyt na mieszkanie, oboje pracowaliśmy, więc przez myśl nam nie przeszło, że kiedykolwiek będziemy mieć problemy w spłacie.
Jednak w 2019 roku pojawiły się symptomy, które były pierwszym zwiastunem, że nasze życie już nigdy nie będzie takie, jak wcześniej. Tuż za rogiem czyhała choroba, która każdego dnia odbiera mojemu mężowi sprawność.
Choroba Huntingtona to podstępne i straszne schorzenie. To choroba śmiertelna, nieuleczalna. Diagnoza, od której nie ma odwrotu. Jest chorobą układu nerwowego o podłożu genetycznym, w której głównymi objawami są tak zwane ruchy pląsawicze, otępienie i zaburzenia osobowości. Mówiąc prościej – niszczy mózg. W Europie choroba dotyka sześć osób na sto tysięcy mieszkańców. Wśród nich znalazł się niestety mój mąż.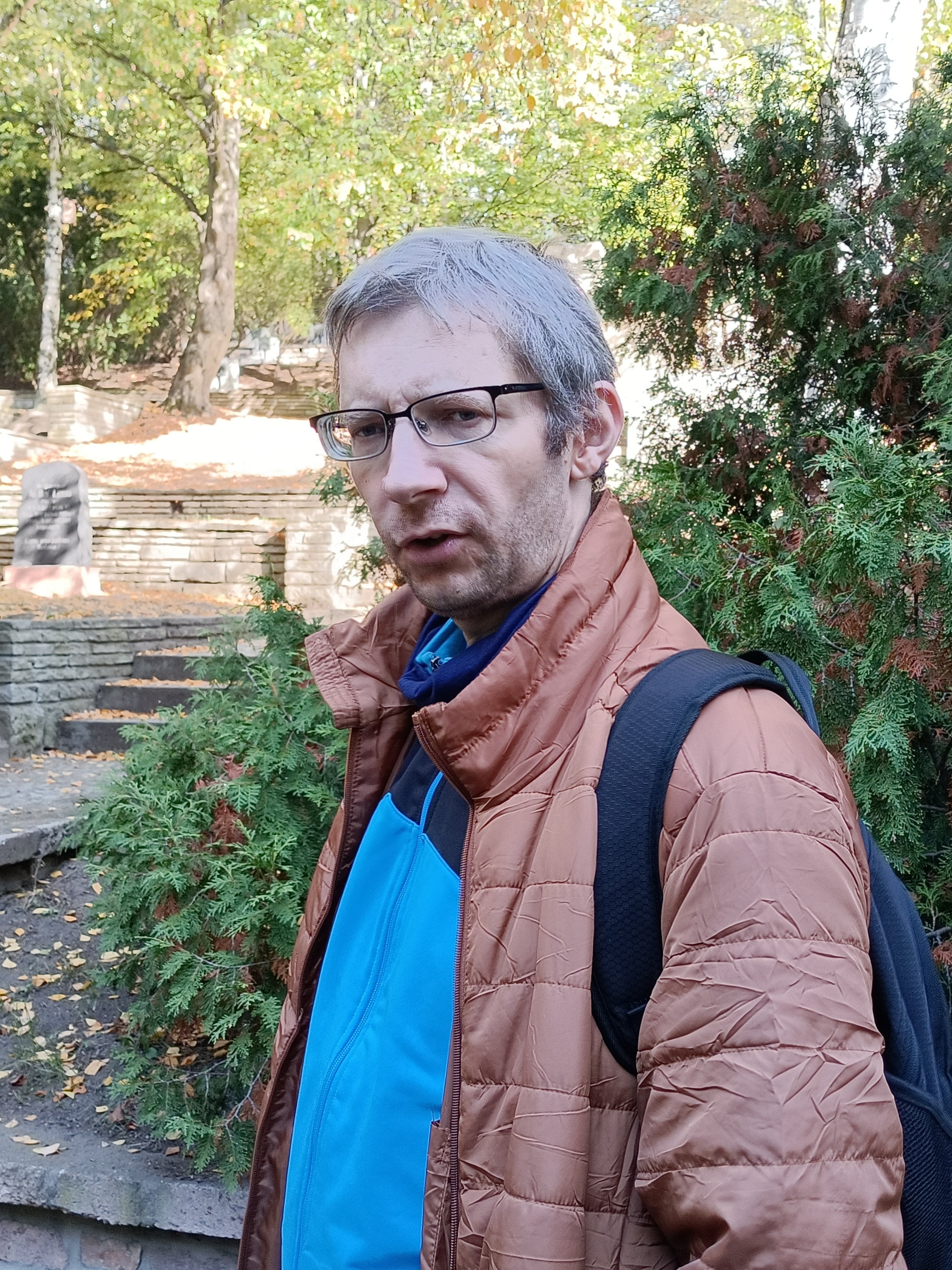 Rozpoczęła się nasza dramatyczna walka o każdy skrawek normalności. Mój mąż Janusz z każdym dniem słabnie. Niestety nie mógł już dalej pracować, bo stało się to zbyt niebezpieczne. I dla niego, i dla pracodawcy. Zaczęły się tiki nerwowe, które uniemożliwiają mu normalne funkcjonowanie. Ja sama musiałam również zrezygnować z aktywności zawodowej, obecnie zajmuję się mężem. Wychowujemy dwójkę dzieci – 5-letniego Michała i 12-letnią Maję.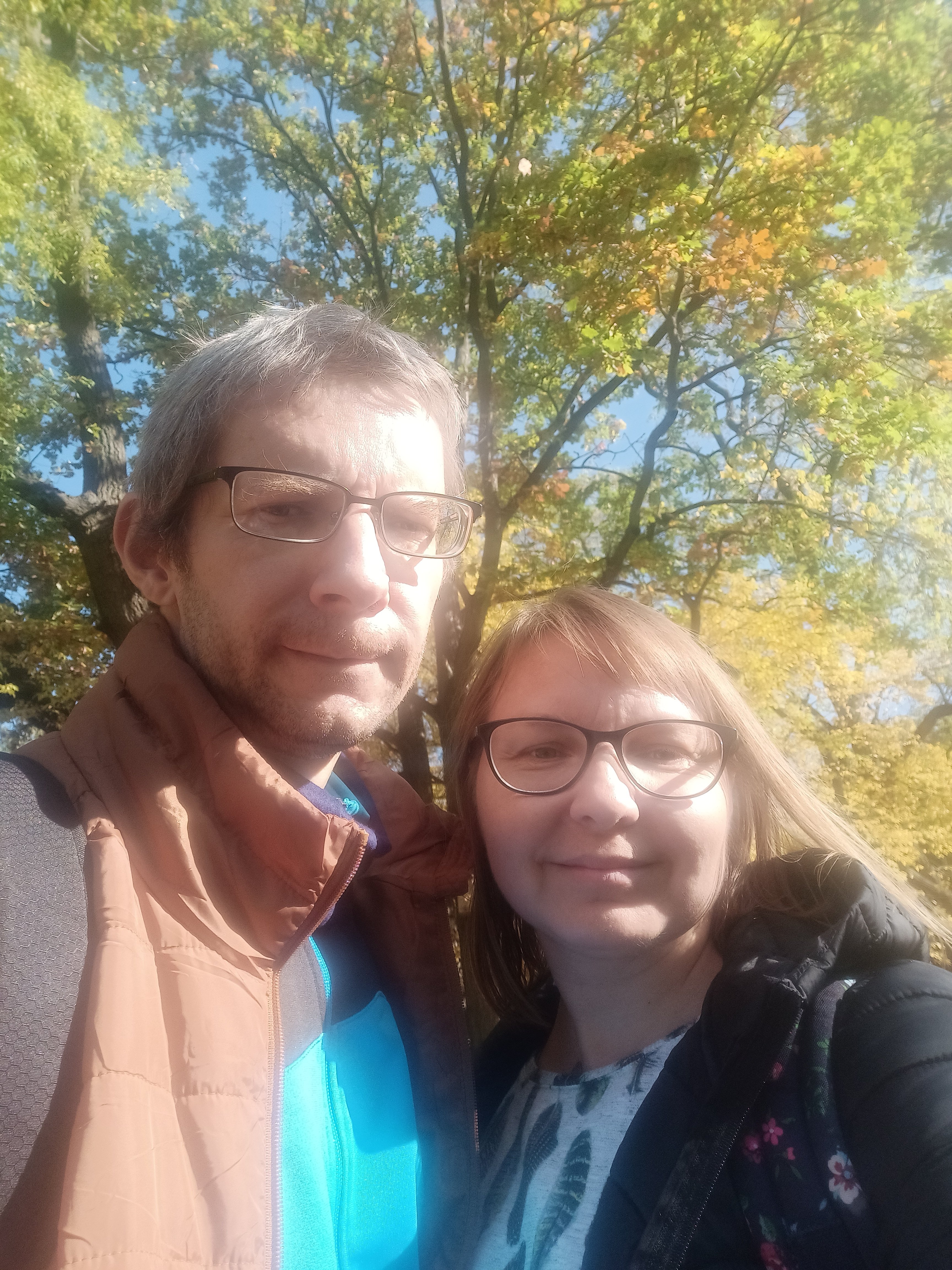 Wszyscy bardzo chcielibyśmy, by mógł jak najdłużej być sprawny. By mógł chodzić z naszym najmłodszym synem Michałem na spacery. Wiemy, że jednak ta sprawność już nie wróci. A ta, która pozostała wymaga olbrzymiego wysiłku.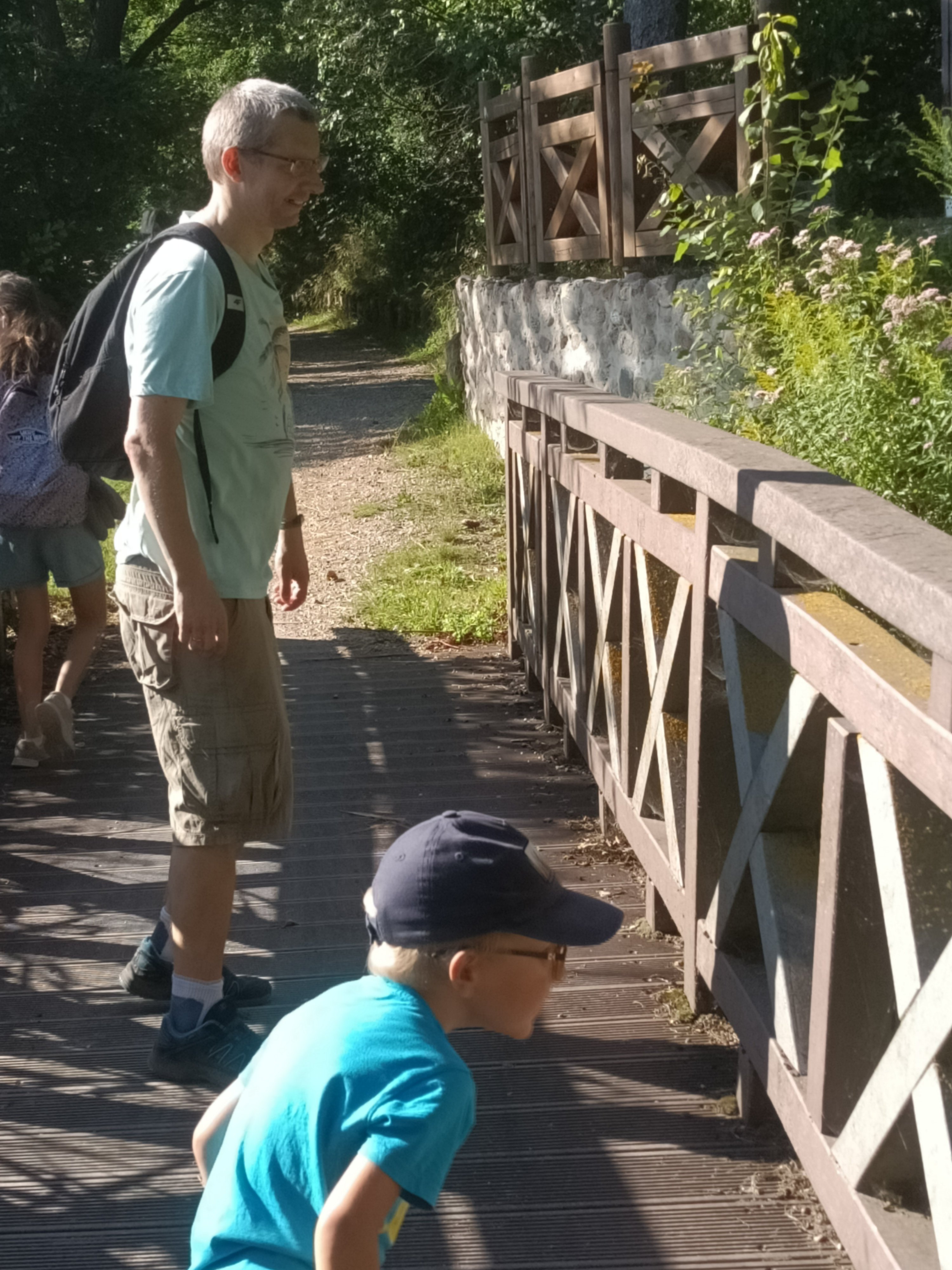 Dziś mój mąż potrzebuje również niewyobrażalnie kosztownej pomocy. Korzystamy z porad neurologopedy, neurologa, psychiatry i neuropsychologa. Przed nami jednak wizja intensywnej rehabilitacji, która kosztuje ogrom pieniędzy. Tych, których nie mamy.
Po stracie pracy przez nas oboje brakuje pieniędzy na codzienne funkcjonowanie, nawet na najniższym poziomie. Wizja dodatkowych wydatków nas przeraża. Już dziś zrezygnowaliśmy niemal ze wszystkiego. Obyśmy tylko mieli co jeść i za co zapłacić za leczenie, będziemy spokojniejsi. Teraz każdy dzień przynosi nową trudność. Taką, z którą sami sobie nie poradzimy.
Wierzę, że mój mąż ma szansę na to, by jego życie było łatwiejsze. By mógł jak najdłużej być samodzielny, bo zawsze taki był.
Zawsze staraliśmy się być samodzielni. Dziś widzimy, że życie nas przerosło. Nie damy rady sami, tym bardziej, że przed nami perspektywa długotrwałej, żmudnej rehabilitacji. Bez Was nie damy rady. Bardzo Was potrzebujemy! Każda wpłata ma dla nas ogromne znaczenie.
Lidia, żona
The world's first card for receiving payments. The Payment Card.
The world's first card for receiving payments. The Payment Card.
Find out more