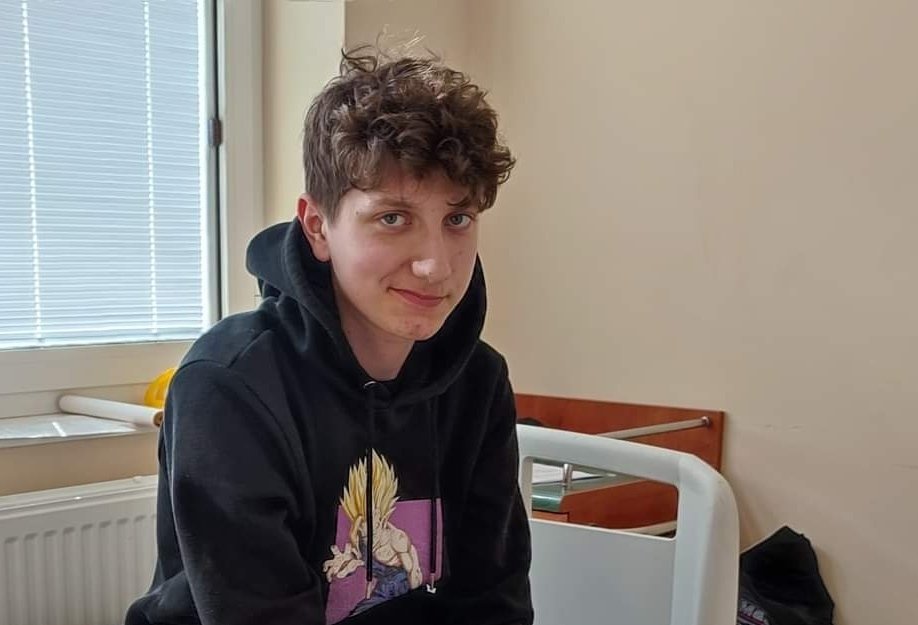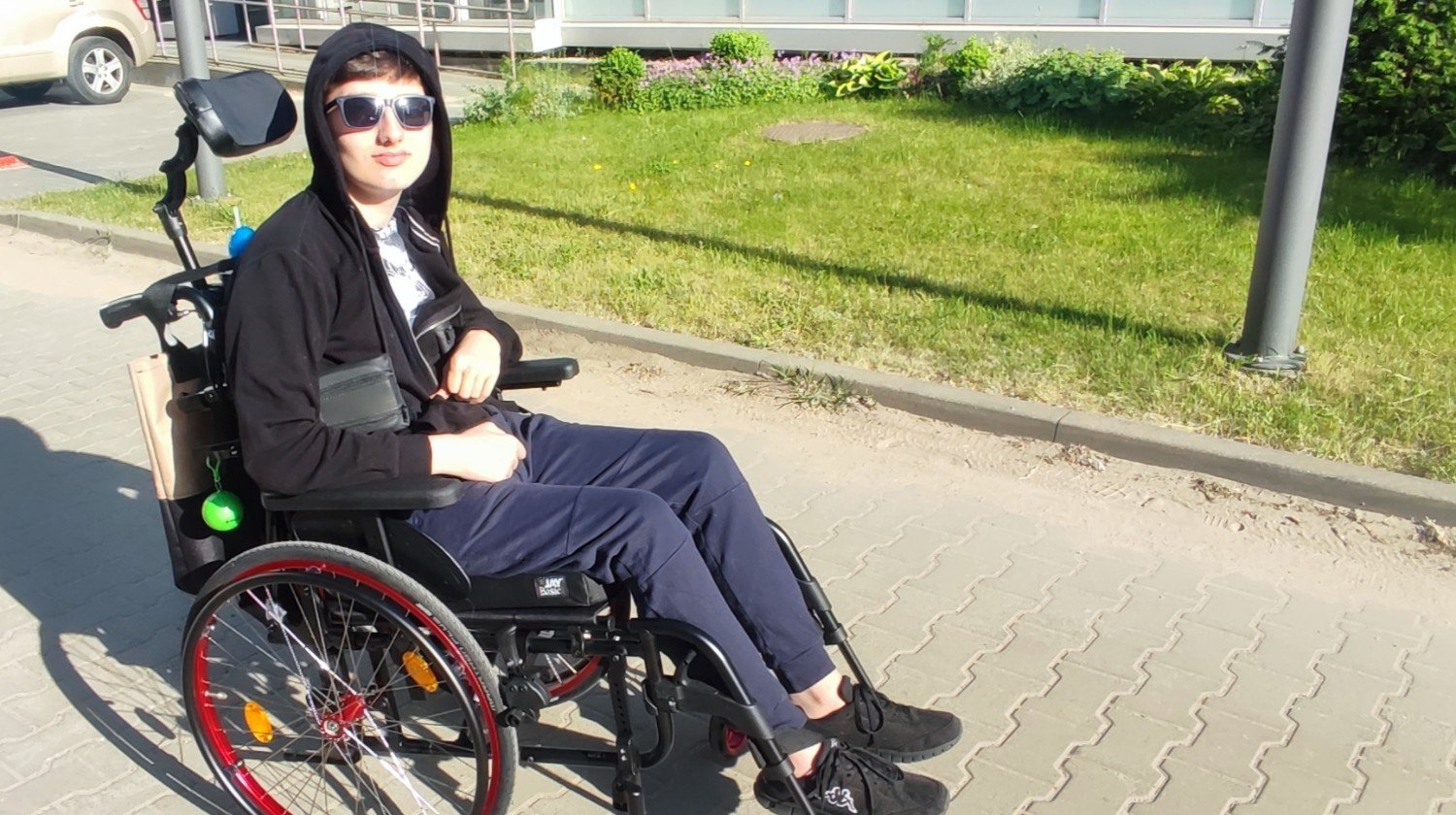 id: tenn7g
Dla Alana- Rehabilitacja i powrót do zdrowia
Dla Alana- Rehabilitacja i powrót do zdrowia
Our users created 982 124 whip-rounds and collected 1 004 728 466 zł
What are you collecting for today?
Description
" Badanie tomografem wykazało, że w mózgu Państwa syna jest wielki guz, prawdopodobnie torbiel. Za godzinę będzie karetka, syn zostanie przewieziony do kliniki Neurochirurgii w Centrum zdrowia dziecka " Powiedziała Pani doktor...
A ja na chwilę przestałam słyszeć, czułam jakby ktoś właśnie mnie ogłuszył.
W ciągu jednego dnia, nasze życie zmieniło się o 180 °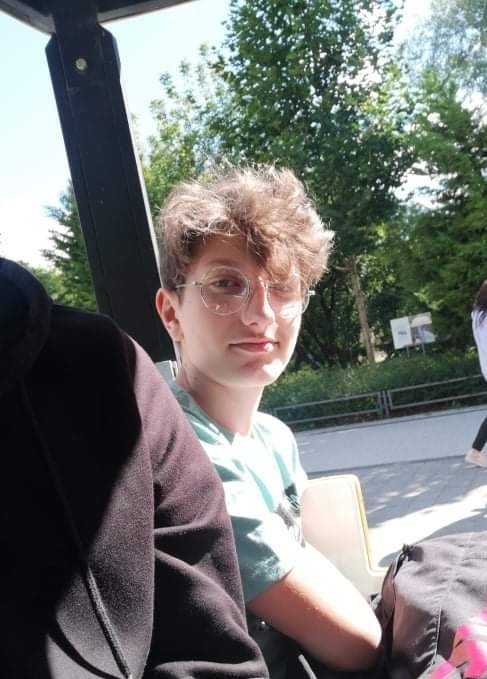 Zaczęło się niewinnie.
Sporadyczne bóle głowy, mdłości.. Z biegiem czasu lewa noga, zdaniem syna "przestała z nim współpracować " i doszły podobne problemy z lewą ręką.
Sytuacja rozwinęła się lawinowo...
Przewiezieni na sygnale do Warszawy, przeszliśmy przez izbę przyjęć na oddział. 
Tam przez ponad tydzień byliśmy przygotowywani do operacji. Alan codziennie, przyjmował kilka bolesnych kroplówek zmniejszających ciśnienie w głowie. Niemalże codzienna zmiana wenflonu przez 12 dni, była nie do zniesienia dla nas oboje.
W międzyczasie zrobiono Rezonans magnetyczny w którym wyszło, że prócz torbieli jest guz - Gwiaździak włosowatokomórkowy, zlokalizowany na paśmie wzrokowym.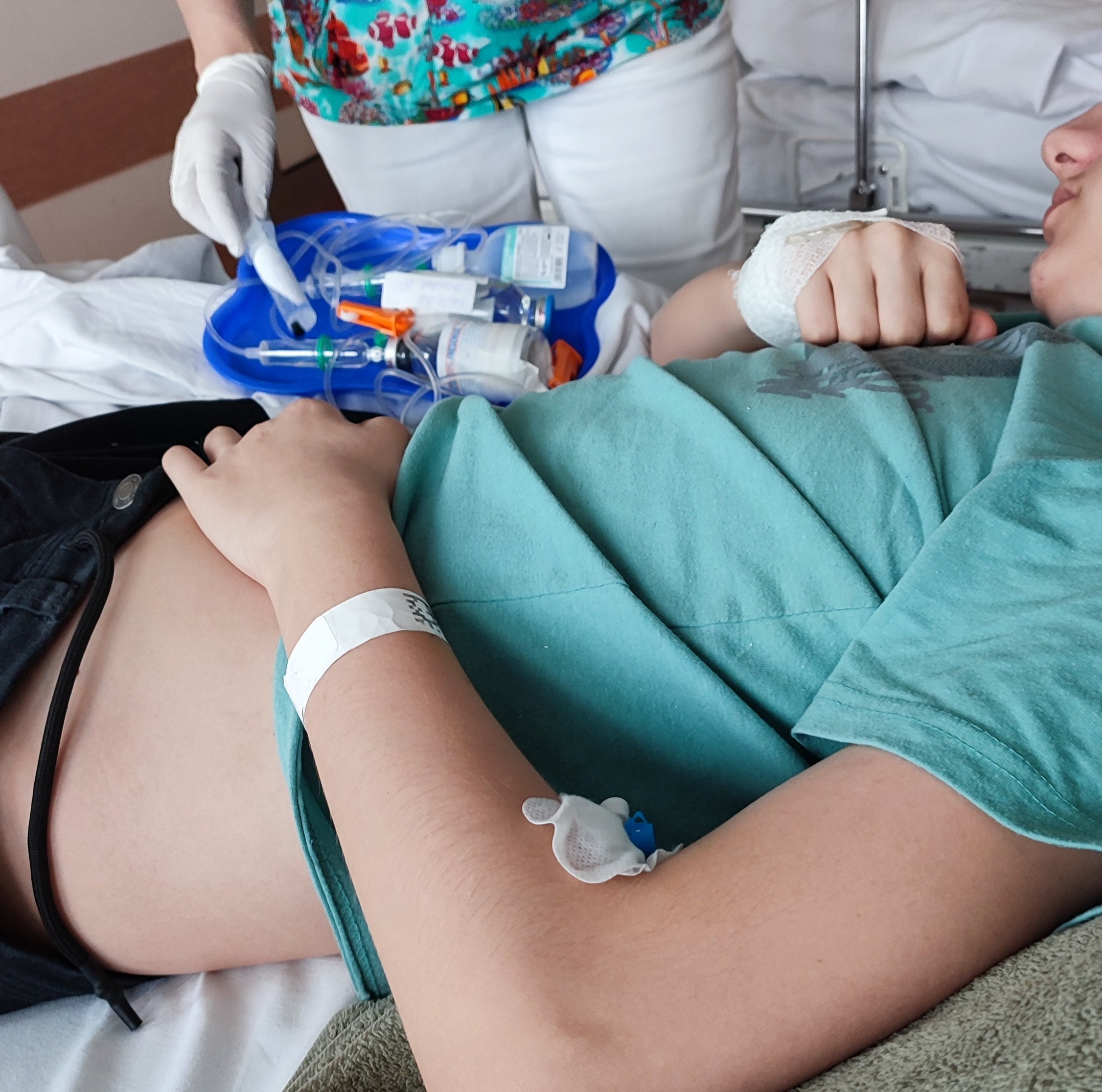 4.04.2022
Dzień operacji... 
Standardowe procedury. Zmiana pościeli, kąpiel w Octenisanie, tabletka na uspokojenie i czekanie na swoją kolej.
8.30 zjechaliśmy na blok, Alan oszołomiony tabletką przespał całą drogę. 
Podpisałam dokumenty, pocałowałam syna, scisnelam za rękę i wyszłam ze łzami w oczach i nadzieją, że wszystko będzie dobrze!
15.30 wołają na Oddział intensywnej terapii. Widok zaintubowanego własnego dziecka to uczucie nie do opisania. Serce rozrywa się na kawałki.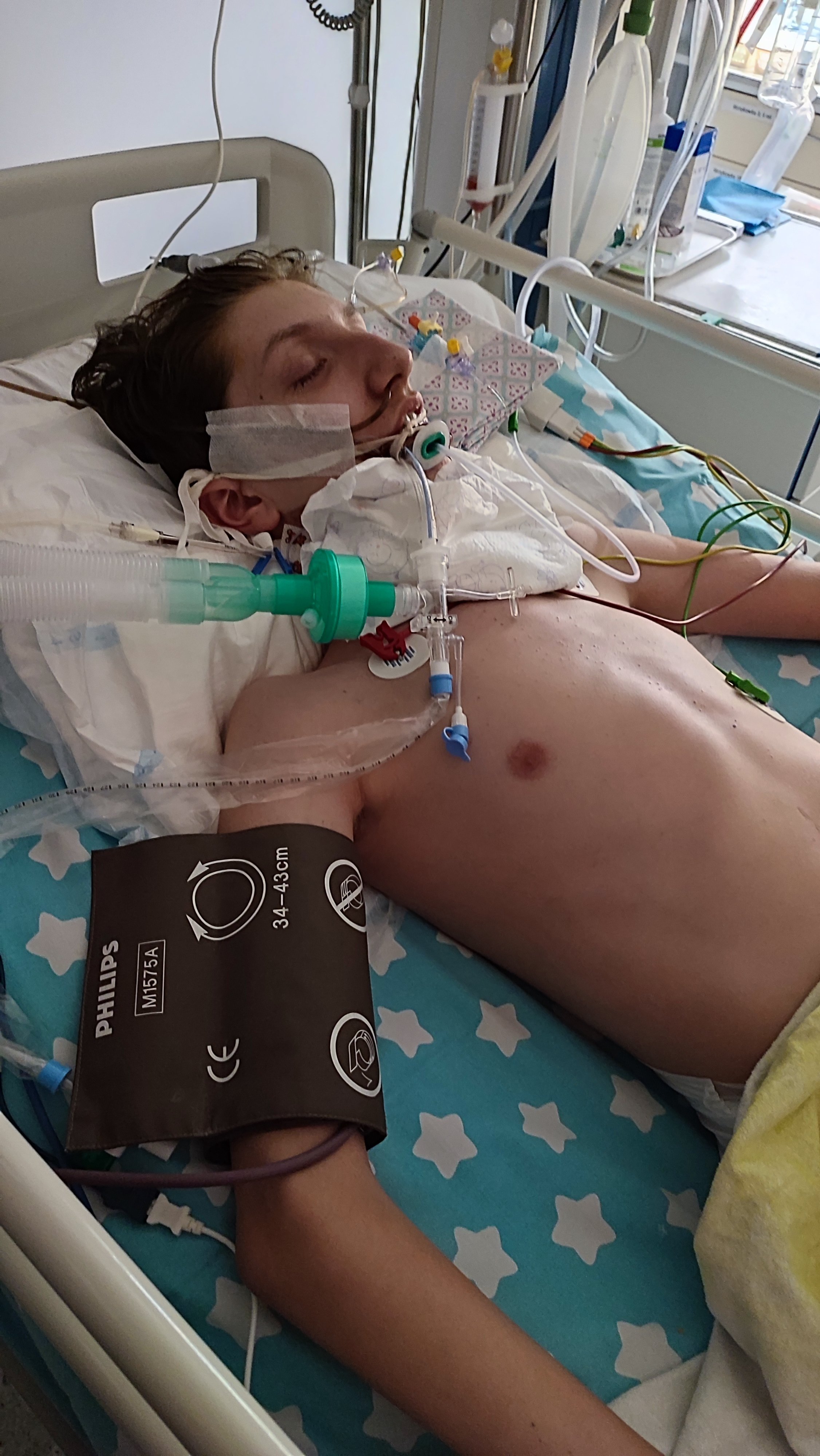 Torbiel usunięta w całości, niestety guza nie można było usunąć ponieważ groziło to utratą wzroku u Alana, zostały wyłącznie pobrane wycinki do badania histopatologicznego, które w tym momencie wiemy że wyszły pomyślnie. Nowotwór o niskim stopniu złośliwości, do obserwacji. 
I tu historia powinna zakończyć się happy endem, tydzień na oddziale i do domu.
Niestety
Alan dochodził do siebie ok 3 tyg na Oddziale Intensywnej Terapii. Długa sadacja, intubacja i brak odruchu kaszlowego spowodowały zapalenie płuc i niedodmę. W międzyczasie pojawiło się wodogłowie, które odbarczano drenażem zewnętrzym. Koniecza była implantacja zastawki. Dodatkowo z powodu zaburzeń świadomości i niskiej saturacji wyłoniono tracheostomię.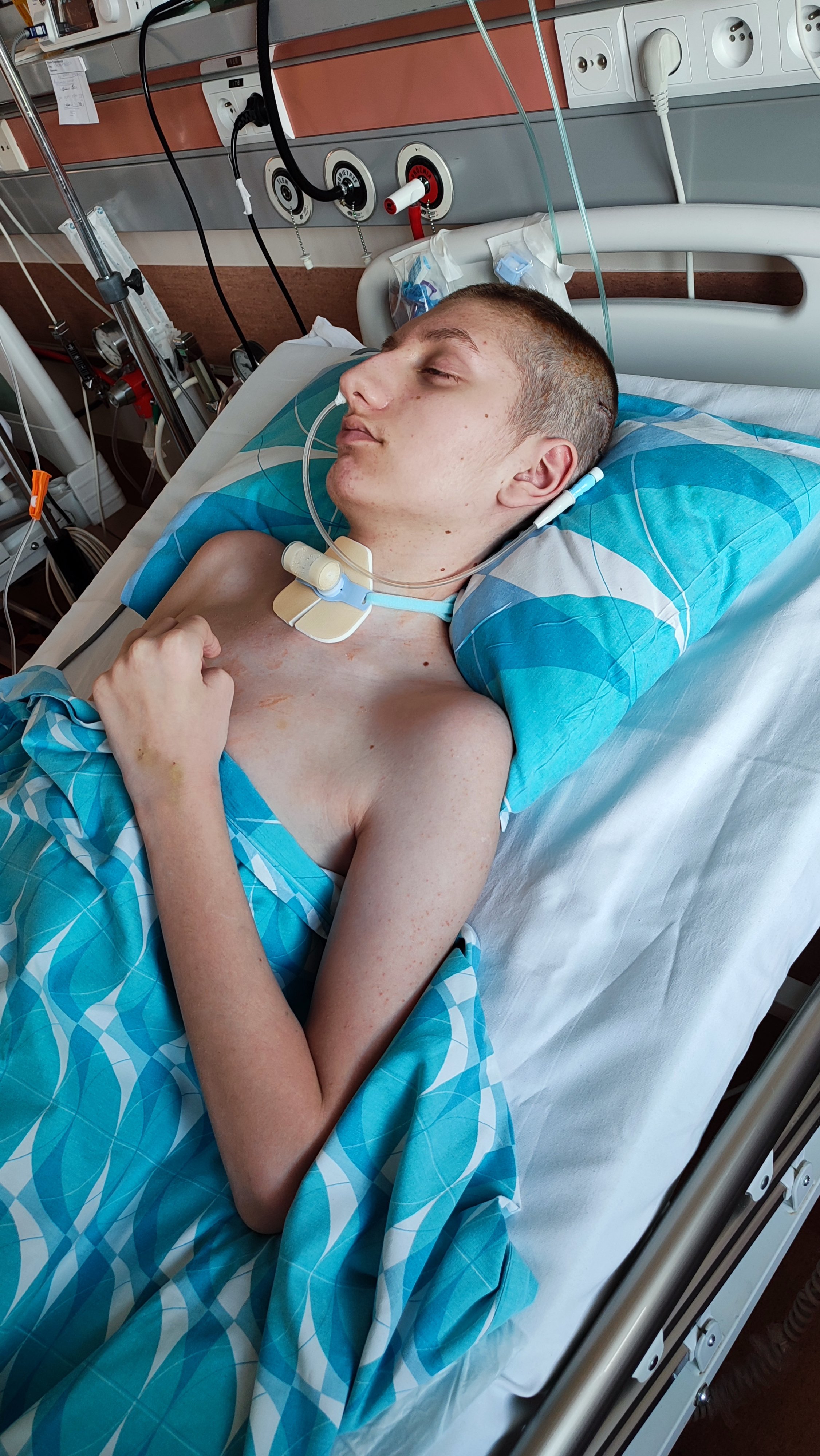 Syn w tej chwili jest stabilny ale po operacji nastąpiły powikłania, które wymagają długiej i kosztownej intensywnej rehabilitacji.
Na dzień dzisiejszy Alan ma niedowład czterokończynowy, spastyczność mięśni i przedłużający się stan zaburzeń świadomości.
Prosimy o pomoc i wsparcie , ponieważ sami nie poradzimy sobie z kosztami jakie nas czekają. 
Będziemy wdzięczni za każde udostępnienie i każdą złotówkę. 
Daria i Arek - rodzice Alana
The world's first Payment Card. Accept payments wherever you are.
The world's first Payment Card. Accept payments wherever you are.
Find out more