id: 79fm5r
Pomóż mi rozwinąć działalność sportową i kupić własny sprzęt
Pomóż mi rozwinąć działalność sportową i kupić własny sprzęt
Our users created 956 478 whip-rounds and collected 962 447 119 zł
What are you collecting for today?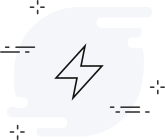 There are no updates yet.
Description
Opis zrzutki jest bardzo krótki - przeczytaj całość. Dołóż się, jeśli możesz
Jestem trenerem sportów gimnastycznych, realizuję warsztaty z akrobatyki sportowej
oraz
tworzę krótkie materiały wideo dla innych, aby zainspirować wszystkich do aktywności fizycznej.
Zobacz jakość i efekty mojej pracy odwiedzając profil YouTube lub Facebook:
https://m.youtube.com/MichalAkro
https://www.facebook.com/Michal.Akro
Własny sprzęt to możliwość prowadzenia zajęć bez konieczności korzystania z bazy sportowej
podmiotów zewnętrznych,
dzięki temu możliwe jest prowadzenie treningów w dowolnym miejscu
oraz zaoferowanie niższych cen dla wszystkich.
Bardzo duże sumy przeznaczyłem na wszystko sam,
dofinansuj - dowolną kwotą
zakup sprzętu sportowego dla mojej dyscypliny, który pomoże mi świadczyć wyższej jakości usługi sportowe - rozwinąć markę osobistą i działalność.
Każda osoba, która wsparła mnie kwotą 250. złotych - może wybrać nagrodę w postaci specjalistycznego treningu ze mną (z nagrody można oczywiście zrezygnować)
Trening, w dogodnym terminie, odbędzie się w jednym z parków trampolin w Warszawie.
Trening może zostać przekazany dziecku.
Trening może zostać przekazany osobie trzeciej.
Dziękuję wszystkim, w szczególności Panu Maciejowi za dofinansowanie projektu.
Lista zapotrzebowania na sprzęt sportowy znajduje się w sekcji "Przydatne linki" (poniżej)

The world's first Payment Card. Your mini-terminal.
The world's first Payment Card. Your mini-terminal.
Find out more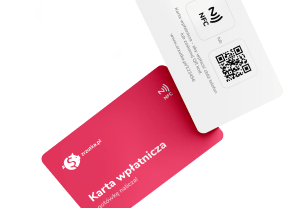 Buy and support whip-rounds.
Novelty! Now you can support the whip-round by adding a awards / offers yourself. You sell and the funds go directly to the whip-round, helping is so easy - read more.
Buy and support whip-round
Active created by organizer:
Sports, hobbies, tourism • Sport • Others
For children • Sports and vehicles • Outdoor play
Posts for rewards / offers
1
Posts to rewards / offers from threshold 250zł 1