Na nowy rozdział w życiu! :) ID: vbsw6p
0 zł
0 zł
ended
21.04.2019
0
contributors
Donate
Description
Nowy rok, nowa ja, nowe cele i marzenia, wiosna???? cudowny czas na zmiany.. Zmiany na lepsze! :)
Koniec obłudy, fałszu, załamania. Koniec z pomiataniem, brakiem asertywności, ponizaniem.
Każdy ma prawo do bycia kochanym, szanowanym, do życia bez nerwów.
Wkoncu moje 3letnie piekło się skończyło - wyrządzone przez moją przyszła tesciowa.
Zrzutke założyłam by móc podnieść się i pokazać światu, innym a przede wszystkim sobie że potrafię, że się nie poddam, że dam radę i zadbam o siebie, o dziecko i moja nowa rodzinę najlepiej jak się da.
Chciałbym prosić Was o wsparcie finansowe.
Chciałbym wrócić na studia, pójść do pracy, wynająć mieszkanie z maleństwem ( dama ma już 8 miesięcy:)). Dziękuję z serducha za każdy grosik! :)
Jeśli ma ktoś pytania zapraszam na adres @ [email protected] :)
Contributors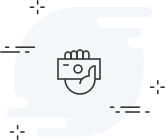 No donations yet, be first to donate!
Our users created
396 689 whip-rounds
---
What are you collecting for today?