id: rty2ee
rozwój kanału wideo Janek Pospieszalski #WARTO
rozwój kanału wideo Janek Pospieszalski #WARTO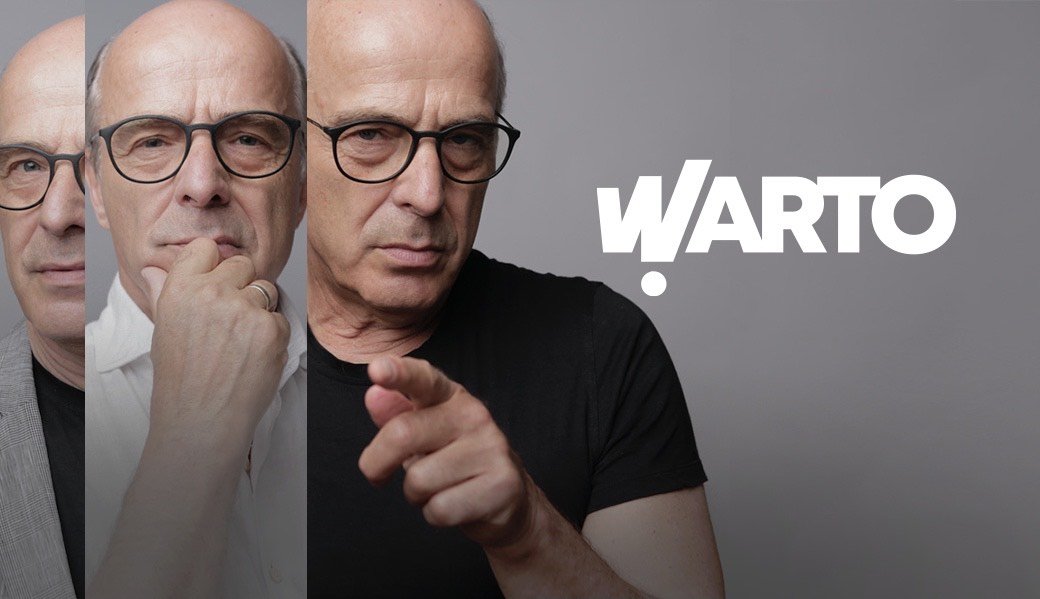 Support
Zrzutka.pl does not charge any commission
Piszą o nas, że zebraliśmy "tylko" 800 zł miesięcznego wsparcia. Ale że większość wpłat to przekazy jednorazowe – tego już nie napisali:) Cóż, dla nas KAŻDA złotówka od Was liczy się tak samo – jest po prostu bezcenna, bo dzięki niej możemy robić #Warto BEZ NACISKÓW, BEZ CENZURY, WSPÓLNYMI SIŁAMI – z Wami!




https://www.wirtualnemedia.pl/artykul/jan-pospieszalski-zbiorka-zrzutka-pl-nowy-program




🛑Ostrzegamy jednocześnie przed fejkami i próbami wyłudzenia pieniędzy pod szyldem "Warto rozmawiać". Nie organizujemy żadnych konkursów! Zgłaszajcie takie "kwiatki", jeśli traficie na nie gdziekolwiek w sieci👇🏻




Read more

Tak było 17.09 w Kromerowie! Dzięki! Jeżeli chcecie więcej podobnych wydarzeń - wybierajcie opcję wsparcia cyklicznego!

#Luxtorpeda #ZaWolność #JanekWarto

Read more

Dzięki Waszym wpłatom możemy zrealizować koncert Luxtorpedy!!! DZIĘKUJEMY! Zapraszamy na transmisję w piątek 17 września o 20:00 na naszym YouTube👇🏻

Read more

Dziękujemy! Pamiętajcie, by wybierać opcję wsparcia cyklicznego. Nawet drobniejsza kwota, za to regularna, to dla nas szansa planowania działań na przyszłość. #JanekWarto #WartoWspierać #CenzuraSTOP







Read more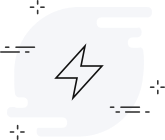 There are no updates yet.
Description
Robimy program Janek Pospieszalski #WARTO w Internecie: będzie to przestrzeń dla wartościowych treści, wolna od wszelkich nacisków oraz cenzury. I będziemy ją tworzyć z Wami!
Znamy się od lat... Przegadaliśmy tysiące godzin, najpierw w "Studiu Otwartym Cybernetyki 7", potem w "Warto Rozmawiać" i "Jan Pospieszalski: Bliżej", a na koniec znów w "Warto…". Zdejmowali nas nie raz, zawieszali, przywracali, rzucali po ramówce telewizyjnej jak workiem kartofli. Dziś zaczynamy nową przygodę!

Znajdziecie nas na:
YouTube
Instagramie
Twitterze
Facebooku
Wierzymy, że #WARTO spróbować, bo po zawieszeniu programu dotarła do nas wielka fala Waszego wsparcia w mediach społecznościowych. Pragniemy odwzajemnić tę energię i być jeszcze bliżej ludzi, więc nie ograniczymy się tylko do obecności w sieci. Po wielomiesięcznej izolacji, kiszenia się w domach przed ekranami i monitorami, tak jak wielu z Was, tęsknimy do spotkań na żywo.
Docierają do nas zaproszenia z różnych miejsc w Polsce. Mamy świadomość, że w wielu miejscowościach powstały środowiska, grupy, stowarzyszenia, które chcą organizować spotkania. W miarę możliwości będziemy korzystać z Waszych zaproszeń.

Regularne wsparcie będzie gwarancją naszej samodzielności i stabilności zespołu, ale jednocześnie wielkim zobowiązaniem. Wreszcie zaczniemy robić dla Was tylko to, co naprawdę #WARTO i o co zawsze musieliśmy walczyć z telewizyjnymi decydentami wszystkich barw partyjnych. Tu ich władza się kończy.
Choć zmienia się medium, zadania dziennikarza ciągle widzę tak samo:
1. ROZPOZNAWAĆ RZECZYWISTOŚĆ I DOCIEKAĆ – JAK JEST NAPRAWDĘ? 
2. PATRZEĆ WŁADZY NA RĘCE 
3. BYĆ WASZYM GŁOSEM
Będę naprawdę szczęśliwy, jeśli dołączysz do nas i zrobimy ten program razem!

Why recurring support is important?
Dostęp do zamkniętej grupy na Facebooku, gdzie podyskutujemy o tematach, którymi warto się zająć, miejscach, które warto odwiedzić i ludziach, z którymi warto porozmawiać.
Możliwość głosowania nad wyborem tematów kolejnych odcinków #WARTO.
Twoje imię i nazwisko (bądź nick) trafi na listę z podziękowaniami wyświetlaną na końcu każdego programu - oczywiście za Twoją zgodą!
Benefits of a recurring support:
The organizer receives 100% of your funds - we do not charge any commission
You remain in full control - you can stop the support at any time without any obligations
The organizer can fully focus on his work
You get permanent access to posts and a special distinction
You don't have to remember about the next payments
It's easier than you think :)
The world's first card for receiving payments. The Payment Card.
The world's first card for receiving payments. The Payment Card.
Find out more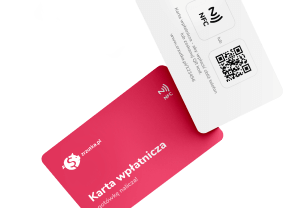 Support your passion. Regularly.