id: wh9s4x
Wyposażenie i budowa Centrum Pomocy Humanitarnej z zapleczem medycznym w Szegini (UKR) / Help us build a Humanitarian Aid Centre in Shehyni, Ukraine
Wyposażenie i budowa Centrum Pomocy Humanitarnej z zapleczem medycznym w Szegini (UKR) / Help us build a Humanitarian Aid Centre in Shehyni, Ukraine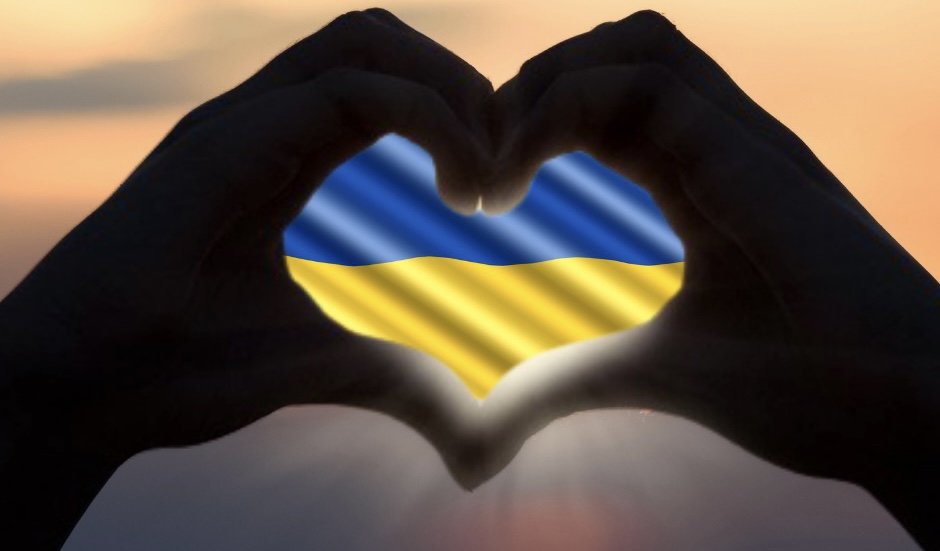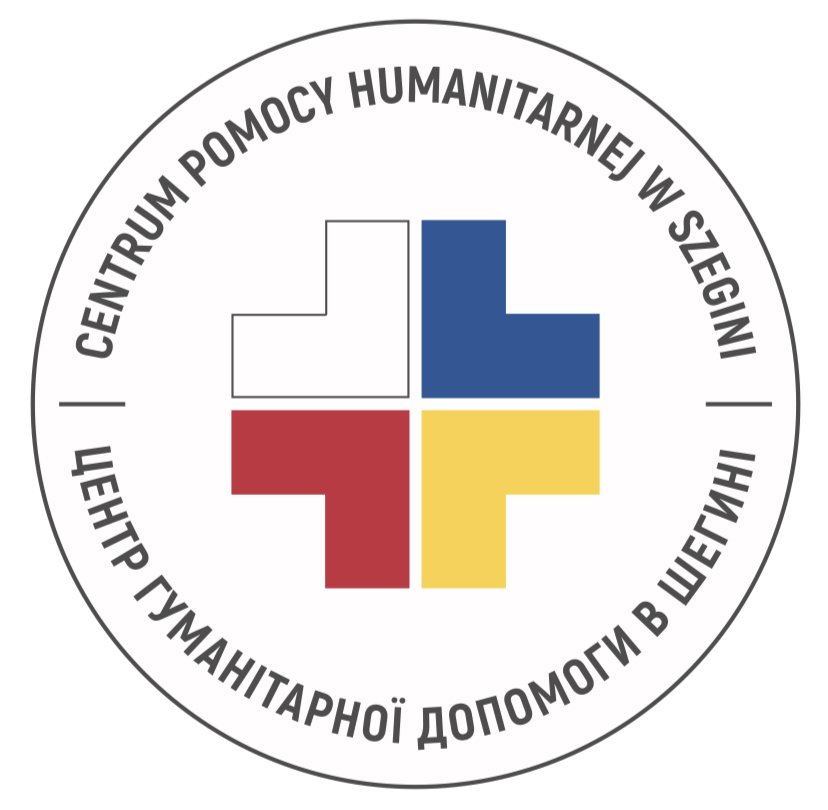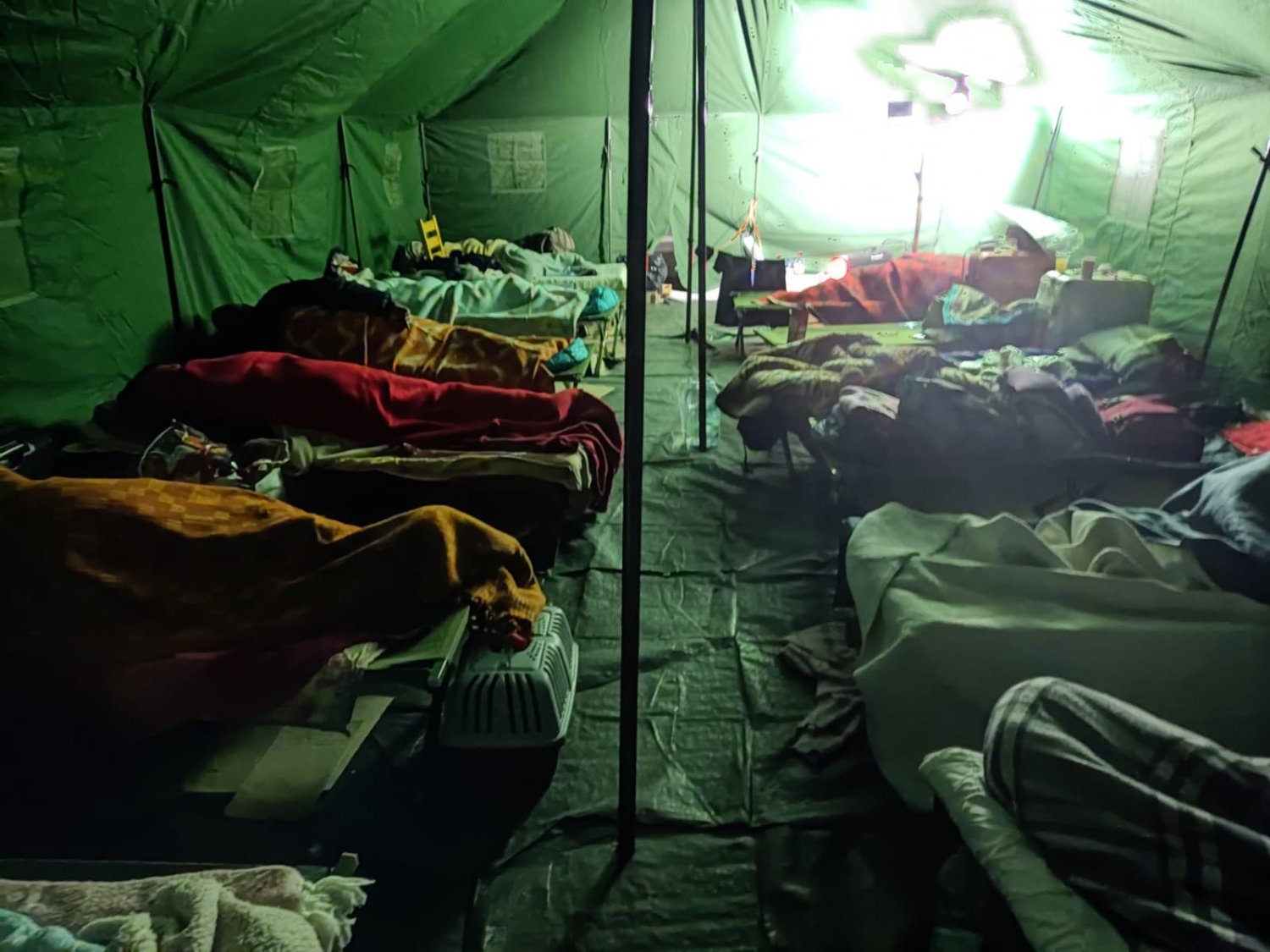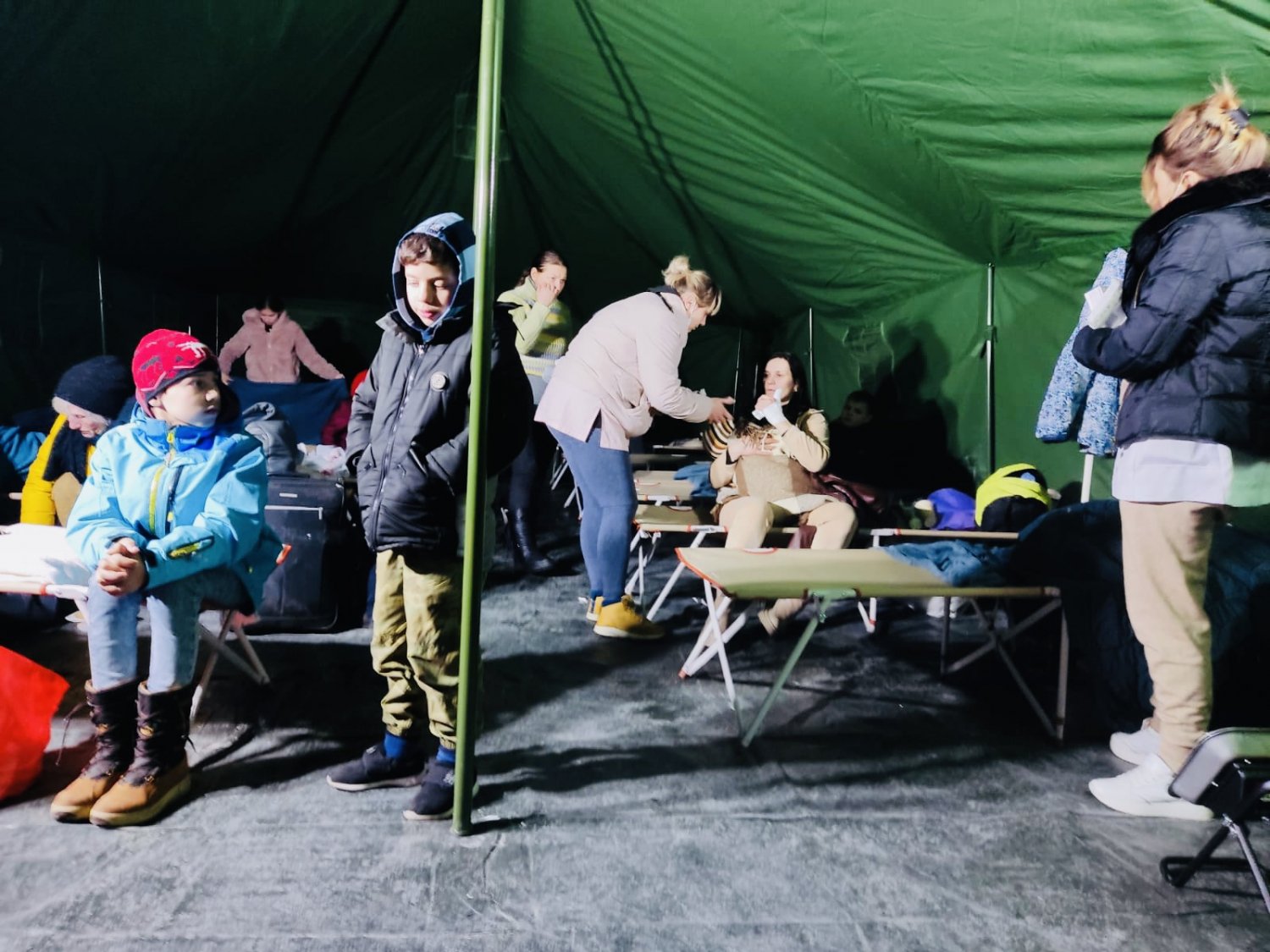 of
200 000
zł (≈ 42 194 €)
Donate
Zrzutka.pl does not charge any commission
Share


Dear friends! Drodzy przyjaciele!

Thank you for all you ongoing support! 
Dziękujemy za waszą pomoc i wsparcie finansowe!

We would like to share with you our new project from the CPH Centre in Ukraine that we created with your help: The Box of Good (Paczka dobra). We send hundreds of parcels like this every week. One parcel provides 3pax family with enough food for a week. 

Ten filmik pokazuje jak olbrzymią pracę wykonaliśmy od pierwszego dnia naszej aktywnosci w Centrum Pomocy Himanitarnej w Szegini. Nasze centrum wysyła codziennie setki paczek do potrzebujących. Jedna paczka to wystarczająca ilość żywności na tydzień dla 3 osobowej rodziny.


Please keep supporting us! Thank you for all your help so far! Wspierajcie nas dalej! Bardzo dziękujemy za dotychczasową pomoc!






No comments yet, be first to comment!

Read more

Its been a while since we wrote last time about our activitity. You can track all our help efforts on our FB.com/cphwszegini website. 

Some important Numbers: 

150,000+

People who received support in our Centre since March 5th.

220,500+

Lbs of food and supplies shipped to Ukraine

3000+

People stayed overnight in our Centre.

Up to 100 people sleep every day in the school we supplied.

150+

Volunteers have been working with us to help Ukraine.

43 days

We did all that in 43 days without any official structure and regular financing. Imagine how much we can do in the next 6 months.

No comments yet, be first to comment!

Read more

Our latest video recorded by Marcin yesterday in English, so you know how we spend your money. Thank you for all your donations! You are all good people 
Below also a video in polish to show you our centre from another perspective. 






No comments yet, be first to comment!

Read more

Dzisiaj odwiedził nasze centrum Jurek Owsiak z Wielkiej Orkiestry Świątecznej Pomocy, czego efektem jest wspópraca i obecność wolontariuszy Pokojowego Patrolu

na miejscu, co Jerzy opisuje na Facebooku:




"my wracamy z punktu Centrum Pomocy Humanitarnej w Szegini. Punkt założony przez przez osoby prywatne i przy wsparciu Centrum ds. Katastrof i Klęsk Żywiołowych Tratwa i Czasoprzestrzeń Zajezdnia działa po stronie ukraińskiej już od dwóch tygodni i niesie mega potrzebną pomoc. WOŚP dołączyła do działania i przybyliśmy do Szegini, aby rozstawić tutaj swój punkt z wolontariuszami - ruszamy z pomocą na przejściu granicznym, które jest jednym z ośmiu, na którym działają organizacje wolontariackie z Polski, które tak jak Centrum Pomocy Humanitarnej w Szegini działają po stronie ukraińskiej i robią to na pełnych obrotach! Chwała im za to!

Nasi wolontariusze pracować będą pod wodzą Purtasa, który także był liderem Punktu Humanitarnego w Michałowie, gdzie działał wraz z wolontariuszami Pokojowy Patrol."

No comments yet, be first to comment!

Read more

Noce są nadal bardzo zimne, ale staramy się stworzyć najlepsze możliwe warunki wszystkim potrzebującym. 

Od początku otwarcia naszego centrum pomogliśmy ponad 5000 uchodżców. 

Poniżej namiot sypialny / Sleeping tent

A tutaj nasze polowe ambulatorium / Our ambulatory carei

Uruchomiliśmy w Centrum pomieszczenie dla matek z dziećmi. Postaraliśmy się, aby było jak najbardziej przytulne. Jest tu jedzenie, ciepła herbata, zabawki i książeczki dla dzieci. Zdjęcie zostało wykonane za wiedzą i zgodą wszystkich pań.

Udało nam się pozyskać również karetkę. 

No comments yet, be first to comment!

Read more

Kolejna noc za nami, ogrzewamy, karmimy, dajemy chwilę odpoczynku. Dołączyli do nas lekarze z Ukrainy, rozmawiamy o wsparciu i współpracy ze strony grupy Medycy na Granicy. Jest zimno, brakuje wszystkiego. Tysiące ludzie przemieszczają się w kierunku granicy.

No comments yet, be first to comment!

Read more

No comments yet, be first to comment!

Read more

Nasze centrum po stronie ukraińskiej rośnie w oczach.

Our humanitarian aid center in Ukraine is growing rapidly.




No comments yet, be first to comment!

Read more

Nasz kolejny transport z wyposażeniem ośrodka w Szeginii już jest na miejscu, gdzie trwa budowa oraz rozładunek.

No comments yet, be first to comment!

Read more

Leki trafiły ostatecznie do Szpitala Wojskowego w Winnicy. All medicines finally arrived to Vinnitsa (SW of Kiev)

No comments yet, be first to comment!

Read more

Nasz pierwszy transport już we Lwowie!

our first delivery arrived to Lviv in Ukraine!

filmik z rozladunku:

https://www.facebook.com/616464924/posts/10160545445359925/?d=n

Credits to: Dziękujemy firmie Ascencia za pomoc i dostawę glukometrów

Contour®️Plus One oraz Contour®️Plus Elite

https://www.diabetes.ascensia.pl/







No comments yet, be first to comment!

Read more

Pierwszy transport z lekami i niezbędnymi akcesoriami medycznymi wyjechał do Lwowa zapakowany po dach dla szpitala wojskowego w Kijowie. Wyjazd karetką gwarantuje szybką przeprawe przez granicę. W Lwowie Krzysia i Nazar z przyjaciółmi przekaż leki dalej kolejnemu kurierowi, który dostarczy je do szpitala w Kijowie.

dużo rzeczy się nie zmieściło, dlatego już szykujemy większy konwój dużym transportem. Dziękujemy Wam za wsparcie i prosimy o jeszcze!




The first shipment of medicines has left and is directly en-route to Lviv, from where tomorrow morning our Ukrainian friends will, after curfew, pick it up and send on further to the Army Hospital in Kiev.




No comments yet, be first to comment!

Read more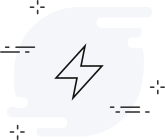 There are no updates yet.
Description
Centrum Pomocy Humanitarnej z zapleczem medycznym w Szegini (UKR) powstaje w wyniku oddolnej inicjatywy kilku prywatnych osób z różnych środowisk. Jest nastawione na pomoc długofalową, a nie kilkudniowy zryw.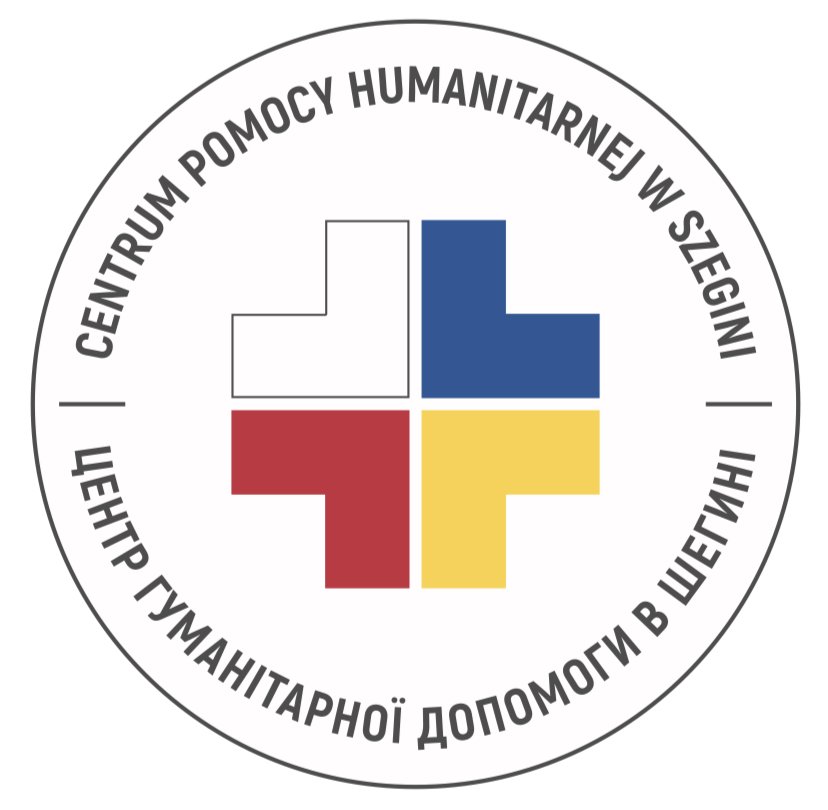 Zaczęliśmy od dość spontanicznej akcji transportu leków i środków opatrunkowych na teren Ukrainy - w ciągu dwóch dni zebraliśmy transport najpilniejszych leków specjalistycznych i skutecznie go dostarczyliśmy do Szpitala Wojskowego pod Kijowem, ale po tym, jak się udało, szybko przekonaliśmy się, że możemy i chcemy zrobić coś więcej i działać długofalowo. To miejsce tworzymy dzięki zaangażowaniu i czasowi wielu osób, dzięki ich prywatnym wpłatom i darom, dzięki mocy współpracy i siły wielu serc i rąk we wspólnym celu.
Koncentrujemy się na działaniu, zrobiliśmy już wiele, ale to dopiero początek. Wiele już mamy, między innymi 8 ogromnych namiotów, łóżka polowe, sporo sprzętu, ale potrzebujemy jeszcze więcej: w pierwszej kolejności agregatów, oświetlenia, koksowników. Chcesz nam pomóc? Odezwij się! Z otwartymi ramionami i sercem przyjmiemy każde wsparcie.
Na miejscu potrzebujemy wolontariuszy, chcemy też, aby to miejsce stało się swoistem punktem przerzutu najpotrzebniejszych leków i sprzętu wgłąb Ukrainy - wiemy jak to jest ważne dla wszystkich oddolnych inicjatyw, które są wielce skuteczne do momentu, kiedy pada pytanie: jak my to właściwie wyślemy dalej?
Nieustannie prowadzimy zbiórkę środków na zakup potrzebnego sprzętu, leków i wyposażenia, organizację transportu i całą obsługę logistyczną. Będziemy wdzięczni za każde wsparcie i za posłanie naszej idei w świat
Od samego początku ściśle współpracujemy w aspekcie formalnym i organizacyjnym że stowarzyszeniem Centrum ds. Katastrof i Klęsk Żywiołowych TRATWA

w naszą akcję włączyło się już wiele firm, np:
Google w siedzibie głównej w USA organizują oddolny transport Staz (opasek zaciskowych używanych w wojsku do hamowania krwotoku) - to inicjatywa pracownikow centrali
PKO BP - wsparło nas środkami i materiałami do dezynfekcji dla szpitali
Ascensia Diabetes - ofiarowała glukometry
anonimowy darczyńca ufundował nam namioty polowe, które już są na Ukrainie
listę firm o dobrym sercu będziemy aktualizować na bieżąco po weryfikacji i urealnieniu obietnic, których jest bardzo dużo.
Kontakt:
Koordynatorzy
Marta 692 538 527 (Koordynacja/ sponsoring)
Wojtek 796 035 302 (logistyka)
Piotr +48 512 800 878 (ENG)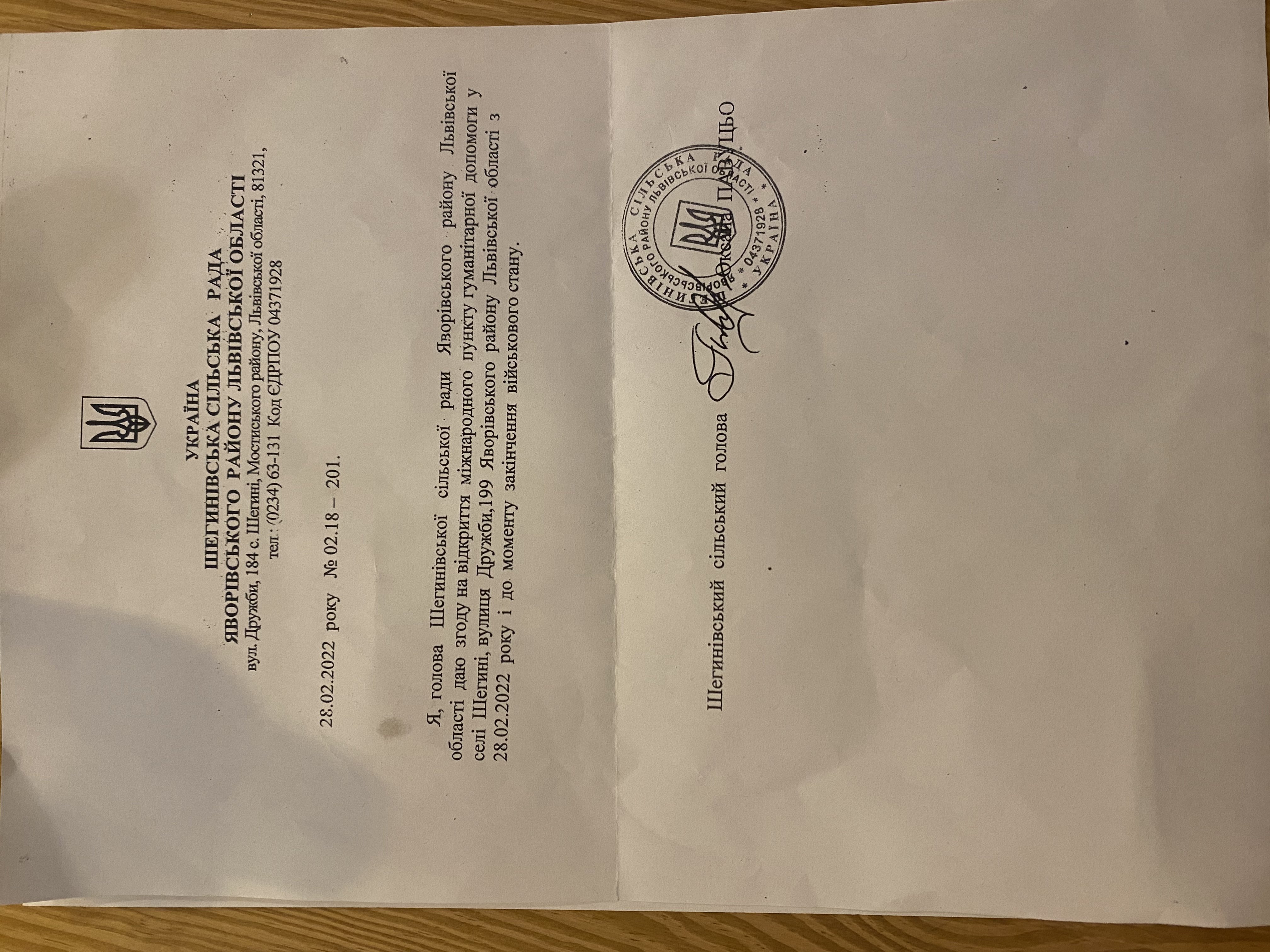 English below:
Centrum Pomocy Humanitarnej w Szegini
Humanitarian Aid Centre in Ukraine
After our successful appeal the first medical transport made it to the Kiev area in 2-3 days. Last night, our second transport set out with longterm aid intended to last several months.
On the Ukrainian side, in the town of Shehyni in Ukraine (Lviv Oblast) and with the support of local authorities, we are setting up a site which will not only deliver humanitarian aid, but also serve as a hub for grassroots initiatives wanting to help but lacking know-how. In our opinion, such initiatives are most successful at this basic level. We don't plan to take the place of professionals (eg Polish Humanitarian Action), but to help where we can, supplementing without disrupting. Thanks to our Ukrainian friends we will be in place to provide the particular needs of particular people.
As the result of grassroots work by individuals from various backgrounds, we're setting up the Centre for Humanitarian Help in Sheheni. We're focussing on long-term support rather than a quick hit.
We started, quite spontaneously, with a mission to transport drugs and medical supplies to Ukraine; and within two days we had got together the most urgently needed specialist drugs and successfully delivered them to the Military Hospital near Kiev. After that success, we quickly realized that we could and wanted to do more, and to act in the long term. We are building this place thanks to the commitment and time of many people, their private donations and gifts, the power of cooperation, and the strength of many hearts and hands working towards a common goal.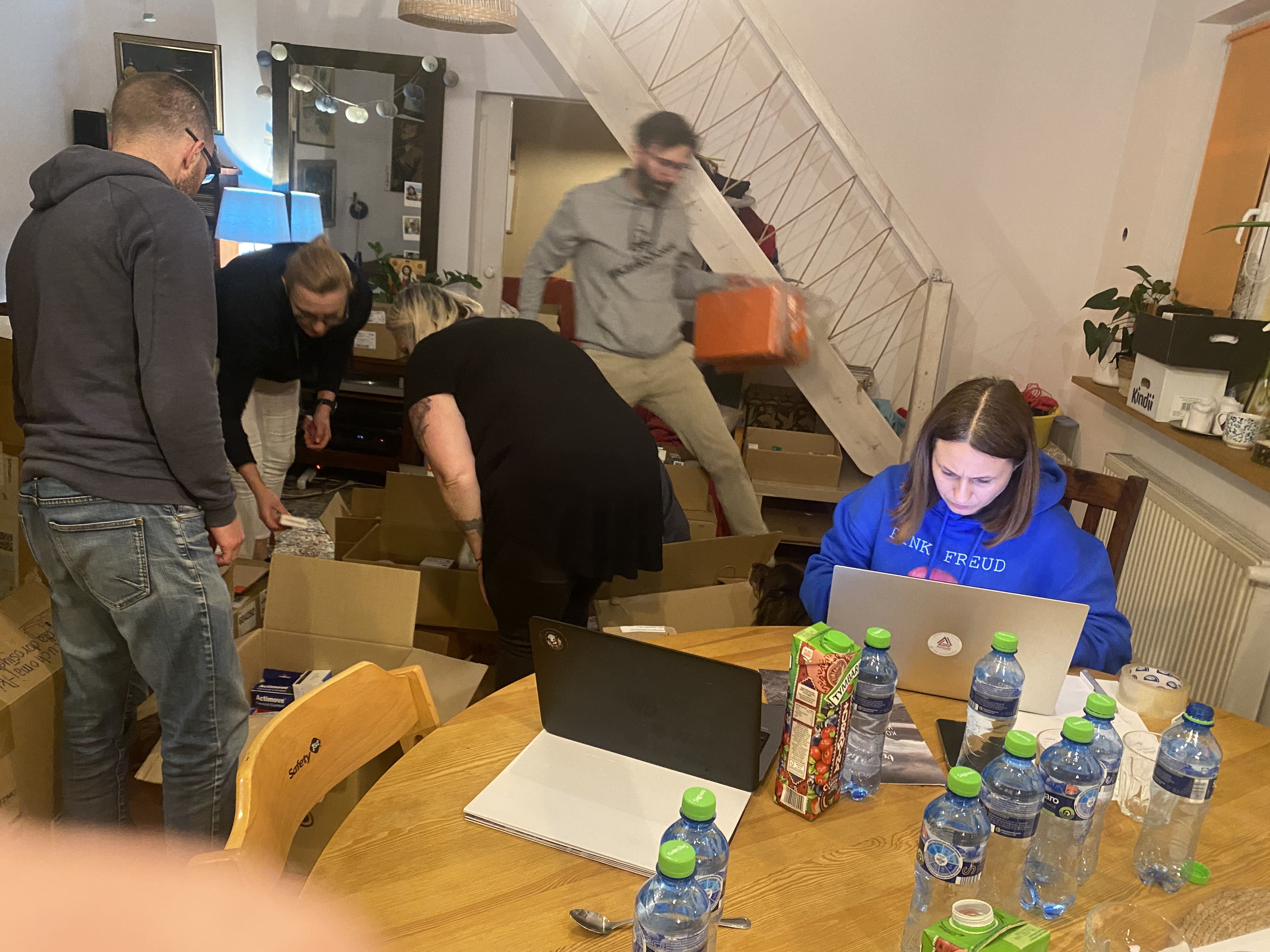 We're focused on action: we've done a lot, but this is only the start. We've already got together a lot of what we need, including eight very big tents, camp beds, and lots of equipment. But we need even more: right now, generators, lighting and braziers.
Can you help us? Talk to us! We welcome any support with open arms and open hearts.
On the ground we need volunteers. We also want the site to become a transfer point to send on the most needed drugs and equipment into Ukraine. We know how important this is for all grassroots initiatives, who are really successful right up to the moment when the question occurs: how do we actually move things further?
We're continuing to raise funds to buy necessary equipment, medicines and kit, and to organise transport and all logistical services. We're grateful in advance for all support, and for sharing our idea with the world.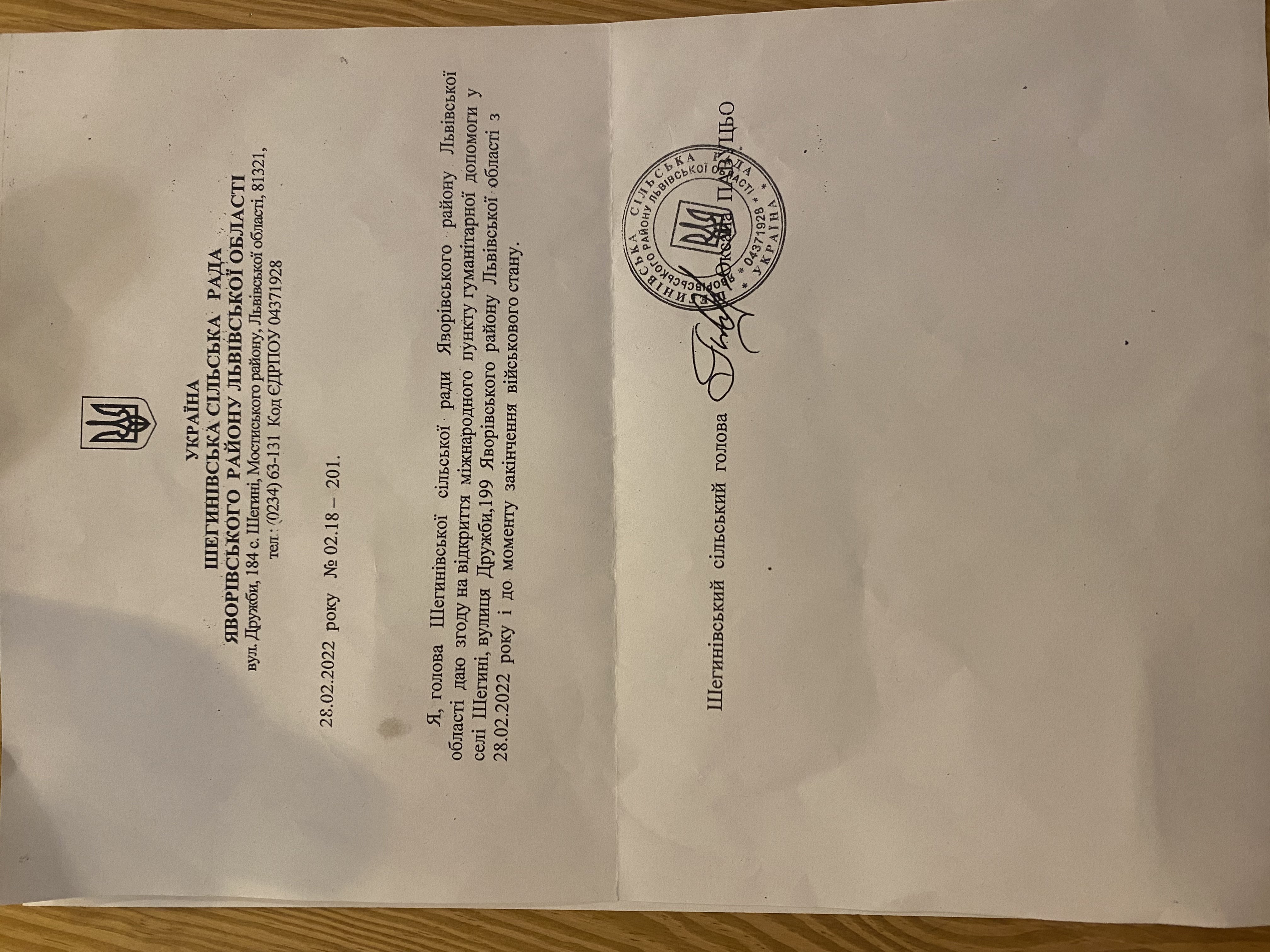 We're working in cooperation with the Tratwa Foundation in Wrocław, and storing donations at their Czasoprzestrzeń social space.
Our appeal coordinators:
Marta +48 692 538 527 (sponsors large and small)
Wojtek 796 035 302 (logistics)
Oliwier +48 796 383 446 (volunteers/ on-site help)
Or get in touch with me (Piotr)
Lots of companies have already joined our appeal, for example:
- A grassroots employee appeal at Google headquarters in California is sending us STATs (zip-tie field tourniquets).
- PKO Bank Polski have given us disinfectants as well as lots of other equipment
- Ascensia Diabetes have provided glucose meters.
We've had help from private individuals in the UK, Australia, Germany and the Netherlands.
We'll update the (very large) list of contributing companies after verification, and as their pledges come good.
The world's first Payment Card. Your mini-terminal.
The world's first Payment Card. Your mini-terminal.
Find out more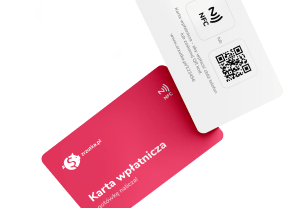 Nobody create moneybox for this whip-round yet or none of the moneyboxes have raised funds.
Our users created
892 058 whip-rounds
and collected
833 219 779 zł
What are you collecting for today?