id: z47ag7
Rehabilitacja, koszty leczenia, turnus rehabilitacyjny
Rehabilitacja, koszty leczenia, turnus rehabilitacyjny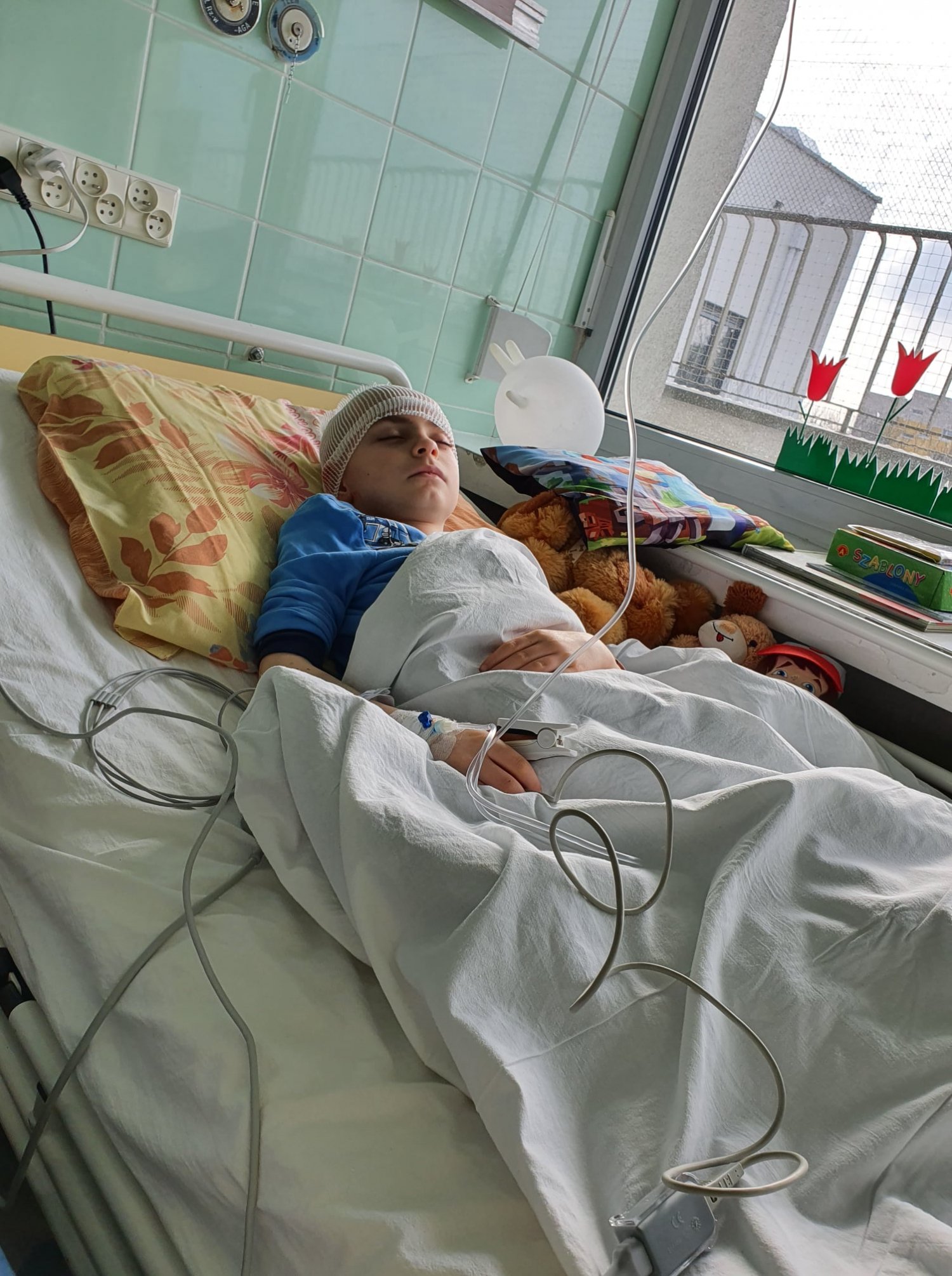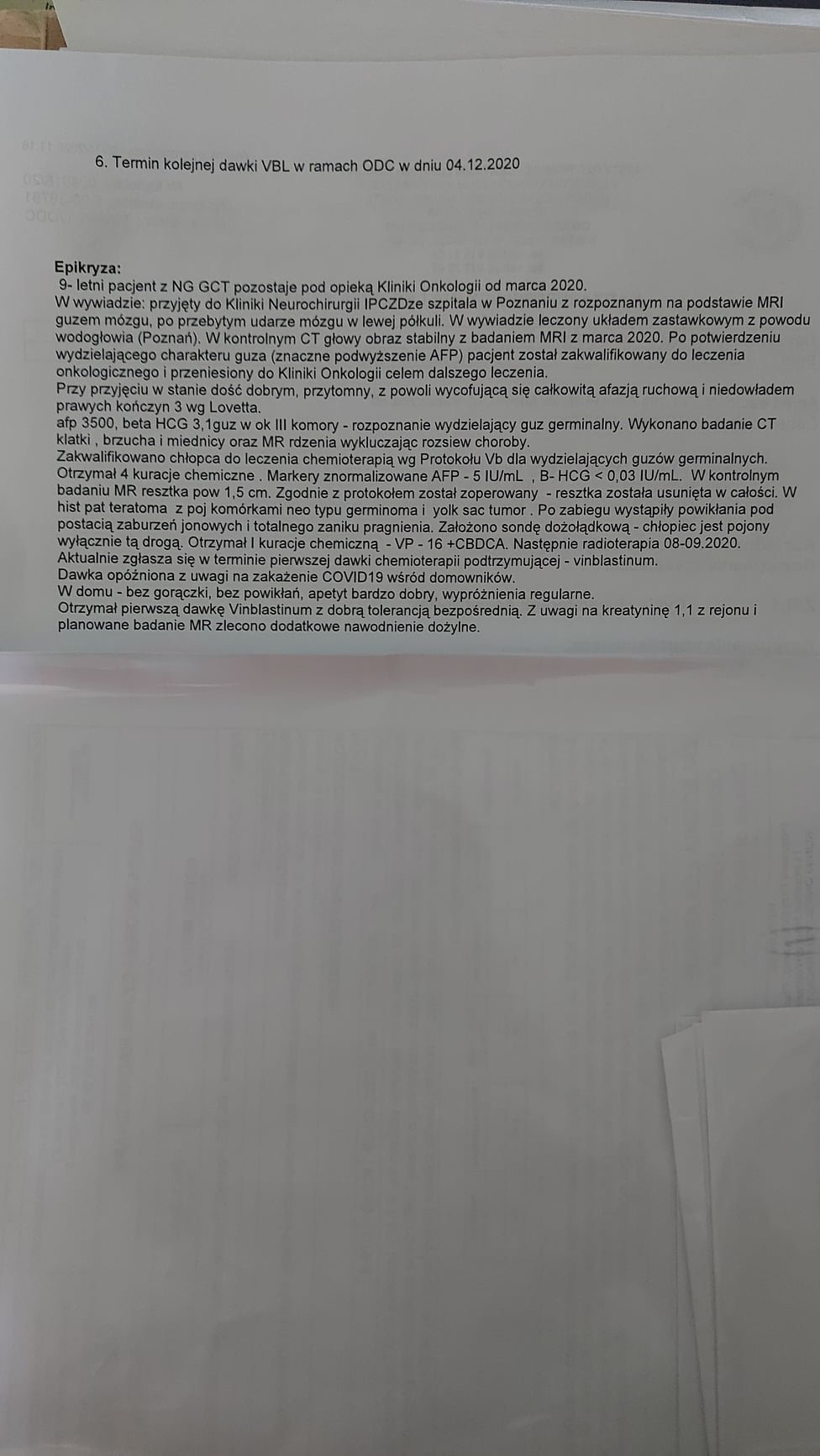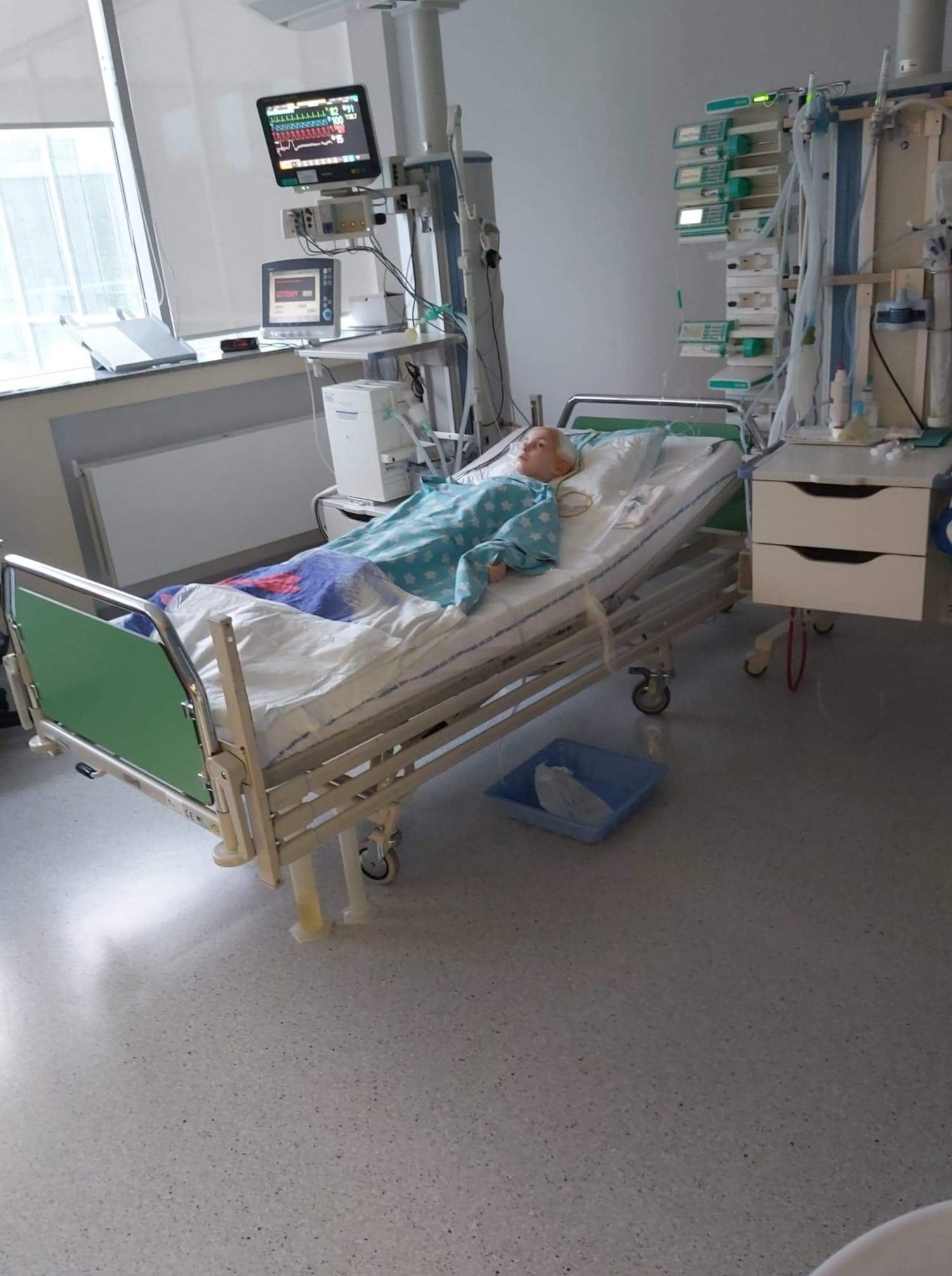 The organizer verified the description with proper documents.
Whip-round was turned off by organizer
Inactive payments - the required operation of the organizer of the whip-round. If you are a organizer -
log in
and take the required action.
Share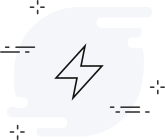 There are no updates yet.
Description
Nazywam się Mikołaj i mam 11 lat. Od dwóch lat walczę z guzem mózgu o najwyższym stopniu złośliwośći IV terratoma- guz wydzielający germinalny zbudowany z 3 różnych nowotworów.... bardzo rzadko wykrywalny. Mam też wstawianą zastawkę odprowadzającą płyn mózgowo-rdzeniowy. W wyniku leczenia doznałem udaru, przez co mam niedowład prawostronny. Przeszedłem ciężkie i trudne leczenie onkologiczne, chemię, operację usunięcia guza i radioterapię, niestety powikłania które u mnie wystąpiły zdyskwalifikowały mnie do dalszego leczenia chemią podtrzymującą.(niewydolność nerek, zaburzenia jonowo-elektrolitowe, niedowład prawostronny). Abym mógł jakoś funkcjonować potrzebna mi jest rehabilitacja, dalsze leczenie.
Chciałbym również nazbierać na turnus rehabilitacyjny, który będę miał w październiku....
Koszt dla moich rodziców jest ogromny, ponad 6 tys zł :(
Bardzo proszę pomóż mi wrócić do normalności. 
Mikuś jest pod opieką fundacji AVALON
Mikołaj Nowak - FundacjaAvalon.pl

The world's first card for receiving payments. The Payment Card.
The world's first card for receiving payments. The Payment Card.
Find out more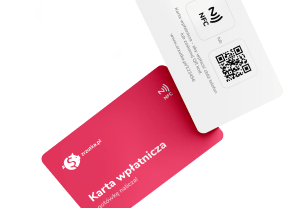 Nobody create moneybox for this whip-round yet or none of the moneyboxes have raised funds.
Our users created
894 366 whip-rounds
and collected
838 164 348 zł
What are you collecting for today?