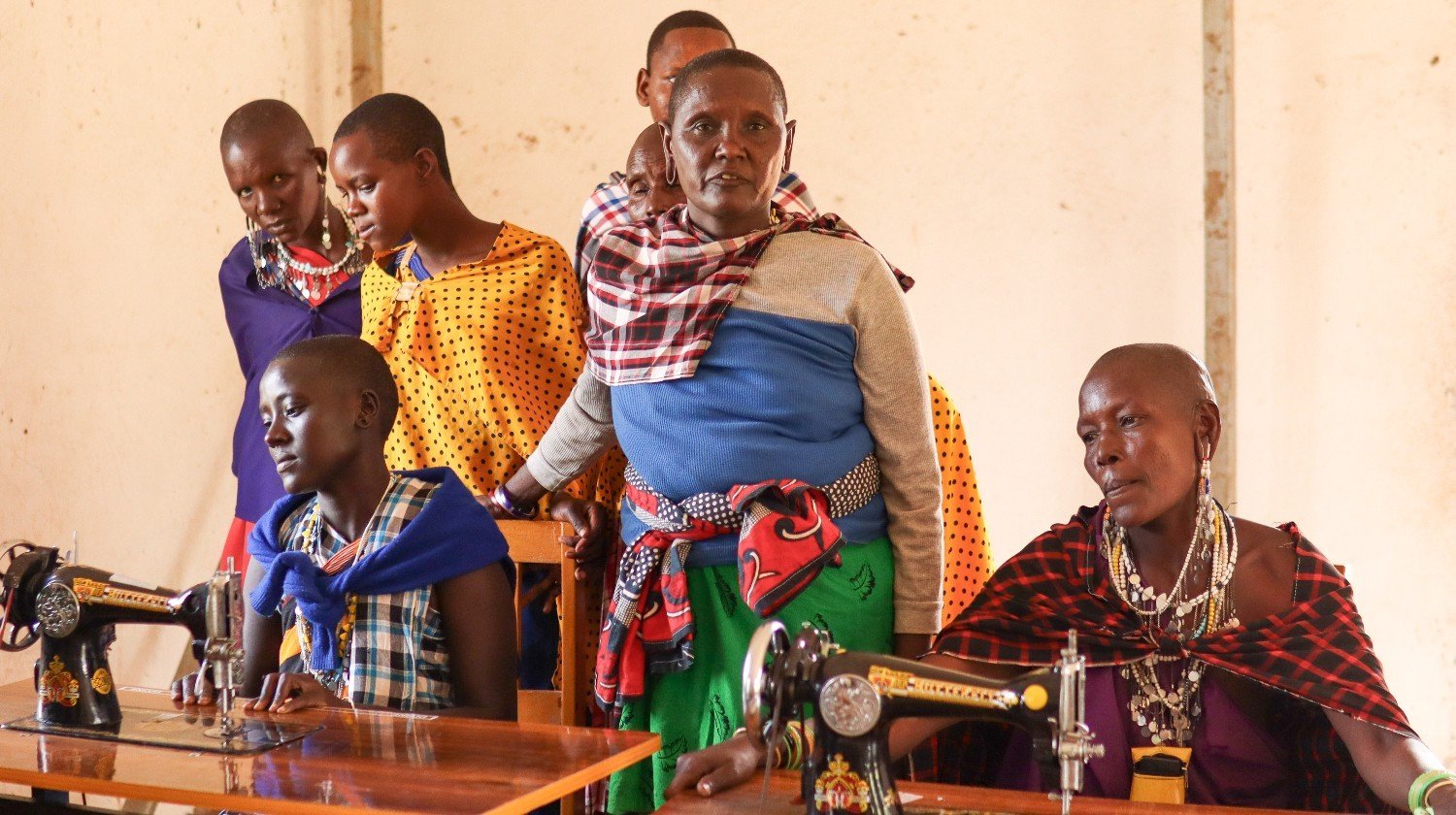 id: 465rj7
Walka z Ubóstwem Menstruacyjnym w Kenii - Rajd Victoria / Rajd Wiktoria
Walka z Ubóstwem Menstruacyjnym w Kenii - Rajd Victoria / Rajd Wiktoria
Our users created 1 014 209 fundraisers and raised 1 060 537 077 zł
What will you fundraise for today?
Description
BELOW PLEASE SEE IN ENGLISH -
Nazywam się Maja Kotala i jestem założycielką edukacyjnego programu Sewing Together, którego celem jest wspieranie kobiet w Afryce Wschodniej w dążeniu do niezależności poprzez naukę szycia, projektowania oraz podstaw prowadzenia biznesu. Nasze działania to głównie zrównoważona moda, ale też walka z ubóstwem menstruacyjnym.
W Kenii zjawisko ubóstwa menstruacyjnego ma dwa wymiary. Po pierwsze – wielu kobiet nie stać na zakup podpasek, po drugie – podpasek po prostu nie ma. A kiedy już są, jedna paczka kosztuje około 1 $, co przy średnich kenijskich zarobkach jest ogromną kwotą. Z uwagi na to, że około 36% Kenijek i Kenijczyków żyje za mniej niż 1,90 $ dziennie, podpaski nie mieszczą się w miesięcznych budżetach wielu rodzin.Ubóstwo menstruacyjne jest w Afryce Wschodniej tak powszechne, że szacuje się, że 10% 15-letnich dziewczynek uprawiało seks, aby zapłacić za produkty higieniczne.
Z powodu braku dostępu do odpowiednich produktów - podpaski zastępowane są piaskiem, piórami lub liśćmi. To prowadzi do infekcji i bolesnych ran. 
Warto pamiętać, że przeciętna podpaska, składającą się w 90% z tworzywa sztucznego, może rozkładać się nawet 500-700 lat. 
Częstą praktyką jest zakopywanie brudnych podatek w ziemi, ponieważ nie ma możliwości utylizowania ich w inny sposób. To trudne zarówno dla młodych kobiet jak i dla planety.
Dzięki Waszej dobroci udało nam się zebrać w tym roku fundusze na Rajd Victoria !
Rajd Victoria czyli 39 dni podczas których walczyłam z ubóstwem menstruacyjnym w Afryce Wschodniej : Kenii , Ugandzie, Rwandzie oraz Tanzanii zakładając i wyposażając miejsca szycia w których odbyły się 3-dniowe szkolenia jak szyć podpaski wielorazowego użytku oraz zajęcia z edukacji seksualnej.
Udało się przeszkolić 860 kobiet, rozdać 100 zestawów podpasek , założyć i wyposażyć 10 mini szwalni, rozdać 150 par bielizne oraz ponad 1500 igieł , które mam nadzieje pójdą w świat i zrobią wiele dobrego .
Nasze zajęcia to i szycie ręczne i szycie na maszynie. Szycie ręczne jest szczególnie ważne, gdyż każdy dosłownie każdy może je zrobić, nawet jeśli nie ma się żadnego doświadczenia. W Afryce Wschodniej mamy bardzo dużo krzewów których kolce idealnie nadają się również jako igły. wystarczy trochę naostrzyć i wypalić dziurkę. Zamiast nici, można użyć włókien z Sisalu.
Widząc jaki pozytywny impakt Rajd Victoria mial na lokalna spolecznosc, chcialabym go powtorzyc w przyszlym roku.
I tu znow potrzebuje Waszej pomocy ! Razem mozemy zmienic Swiat na lepsze !
Plan trasuy : Kenia, Tanzania, Mozambik, Malawi
Termin : Marzec/Kwiecien 2023
Dziekuje ! Asante!
Maja Kotala
My name is Maja Kotala and I am the founder of the educational program called Sewing Together, which aims to support women in East Africa in their pursuit of independence by learning sewing, design and the basics of running a business. Our activities are mainly sustainable fashion, but also the fight against menstrual poverty.
Menstrual poverty is a global problem that affects women around the world. In East Africa, it has two dimensions. First - many women cannot afford to buy sanitary pads. Second - the sanitary pads are simply not there.
Formative research shows that girls face monthly challenges, with 65% of women and girls in Kenya unable to afford sanitary pads. A packet of sanitary pads costs $1. Around 36% of Kenyans, however, live on less than the international poverty line of $1.90 per day. In rural areas, many girls use unsanitary forms of protection such as pieces of materace, feathers and grass leafs causing infections and painful sores. Lack of proper education around menstruation makes some girls exchange dirty sanitary pads and some even to engage in sexual intercourse to buy basic hygiene products to fight for their future.
In rural Kenya, 2 out of 3 pad users receive pads from sexual partners.
Thanks to your generosity this year Victoria Rally happened.
Victoria Rally, or 39 days, during which we fought menstrual poverty in East Africa: Kenya, Uganda, Rwanda and Tanzania by creating and equipping sewing places where 3-day training on sewing reusable sanitary pads and sex education classes were held. We managed to train 860 women, distribute 100 sets of sanitary pads , set up and equip 10 mini
sewing places, distribute more than 1,500 needles and 150 pairs if underwear .
Our classes include both hand and machine sewing. Hand sewing is especially important because literally anyone can do it, even if they have no experience. In East Africa, we have many bushes which thorns also work well as needles– all you need to do is sharpen them a bit and burn a hole. Instead of thread, you can use sisal fibers.
Seeing the positive impact that the Victoria Rally had on the local community, I would like to repeat it next year.
And here I need your help again! Together we can change the world for the better!
Itinerary : Kenya, Tanzania, Mozambique, Malawi
Dates : March/April 2023
Thank you ! Asanta!
Maja Kotala
The world's first Payment Card. Your mini-terminal.
The world's first Payment Card. Your mini-terminal.
Find out more