Chciałbym spełnić swoje marzenie
ID: 327kty
Chciałbym spełnić swoje marzenie
ID: 327kty

0 zł
0 zł
from 6 000 zł
ended
ended
01.02.2019
0
0
contributors
Donate
Description
Cześć wszystkim, nazywam się Przemek i mam 22 lata. Moim marzeniem jest rozpocząć nagrywanie na serwis YouTube. Chciałbym kupić komputer oraz kamerkę oraz mikrofon. Niestety nie stać mnie na taki sprzęt mimo że pracuje (opłacam mieszkanie, samochód i inne wydatki) moja pensja jest zbyt mała. Proszę was o pomoc bym mógł spełnić swoje marzenie i rozpocząć swoje hobby którym jestem zainteresowany od bardzo dawna. Mój kanał będzie polegał na rozrywce.
Contributors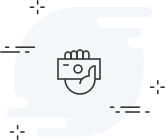 No donations yet, be first to donate!
Our users created
522 903 whip-rounds
---
What are you collecting for today?